Slab Apple Pie Recipe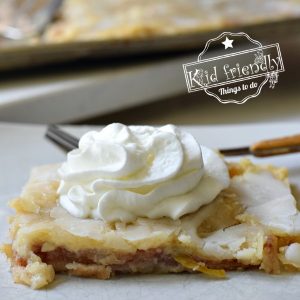 Posted by Melissa in Dessert, Easy Family Recipes | 0 comments
If you have apples, you'll most likely have all of the ingredients to make this simple dessert. It's a dessert I remember from my childhood! This apple dessert made an appearance at almost every summer picnic! Picture a mouth watering apple pie, then add drizzled glaze over the pie. Heaven! Try this Slab Apple Pie Recipe for dinner, tonight!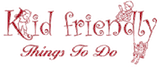 MY LATEST VIDEOS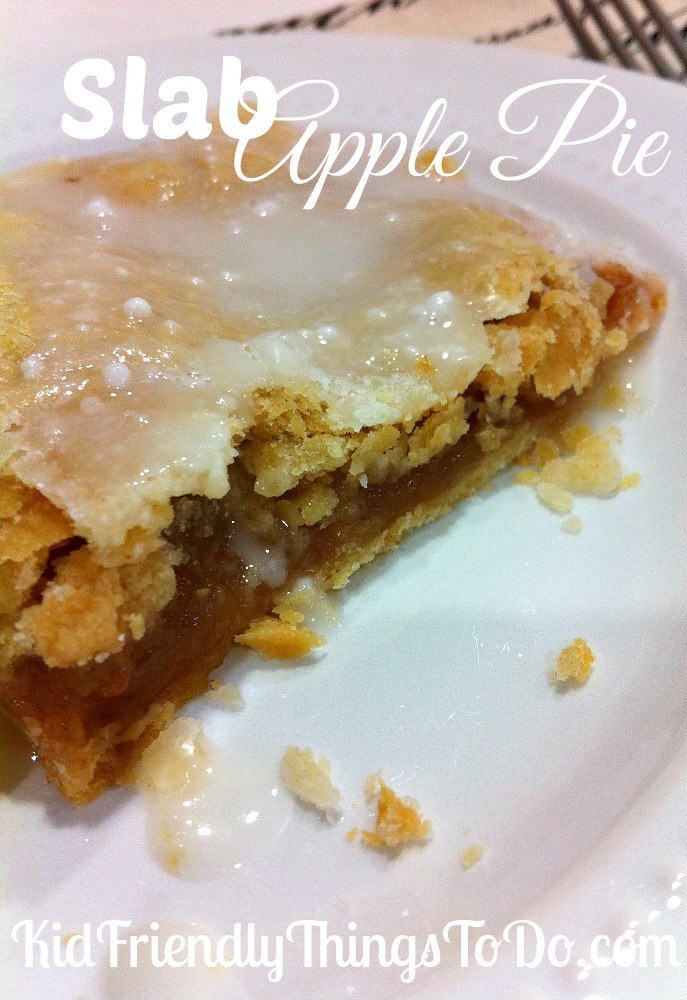 Suggested Equipment for this recipe: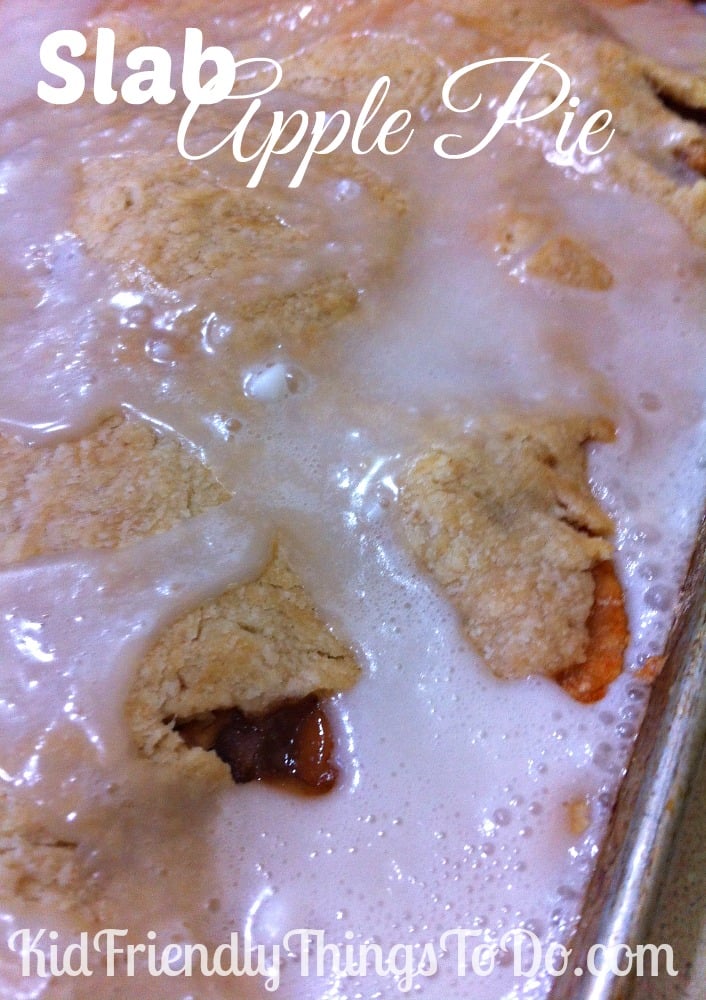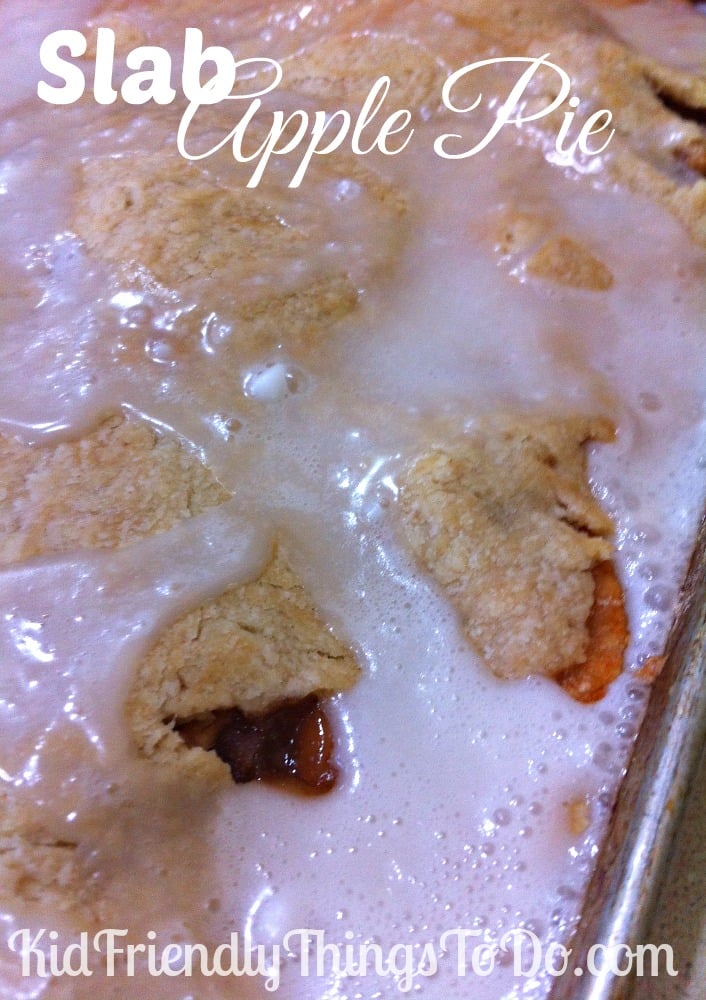 Here's the handy dandy printable:
Slab Apple Pie
2015-06-11 08:10:00
Ingredients
6-7 apples, peeled and sliced
1 T of lemon juice
1 cup of sugar
1/4 cup of flour
1 t of cinnamon
Pie dough - enough for 2 crusts rolled thin and into 2 rectangle shapes
Glaze
3 cups of powdered sugar
4-5 tsp. of water
Instructions
Preheat the oven to 350 degrees.
Using a small cookie sheet or a 9x13 baking dish, spread the bottom portion
of the pie dough
In a large bowl, add the apple slices and lemon juice - toss together
Add, sugar, flour and cinnamon - mix until apples are coated with the
sugar mixture
Spread the apple mixture over the bottom portion of the pie dough
Add the other rolled out pie dough crust to the top of the apple slices
Bake for about 40 minutes
While the apple slices are baking, prepare your glaze
In a small bowl, add the powdered sugar, and 1 tsp. of water at a time, stirring
the glaze with each teaspoon of water, and stopping when the glaze is a thin frosting like consitency
When the apple slices are baked, and still warm from the oven, drizzle the
glaze over them.
Suggested Serving: Serve with ice cream! Delicious!
Kid Friendly Things to Do.com - Family Recipes, Crafts, Fun Food Crafts, and Game Ideas https://kidfriendlythingstodo.com/
~Melissa – KidFriendlyThingsToDo.com