Pumpkin Spice Bread With A Sugar Crumb Topping
Posted by Melissa in Breads, Easy Family Recipes | 5 comments
I love fall, oh how I love fall! I especially love the food that comes with the season. Pumpkin and squash everything! I especially love this pumpkin spice bread recipe. It's my F-A-V-O-R-I-T-E! Just when I thought it couldn't get any yummier, I ran out of oil and substituted coconut oil. Holy coconut oil! It's even yummier!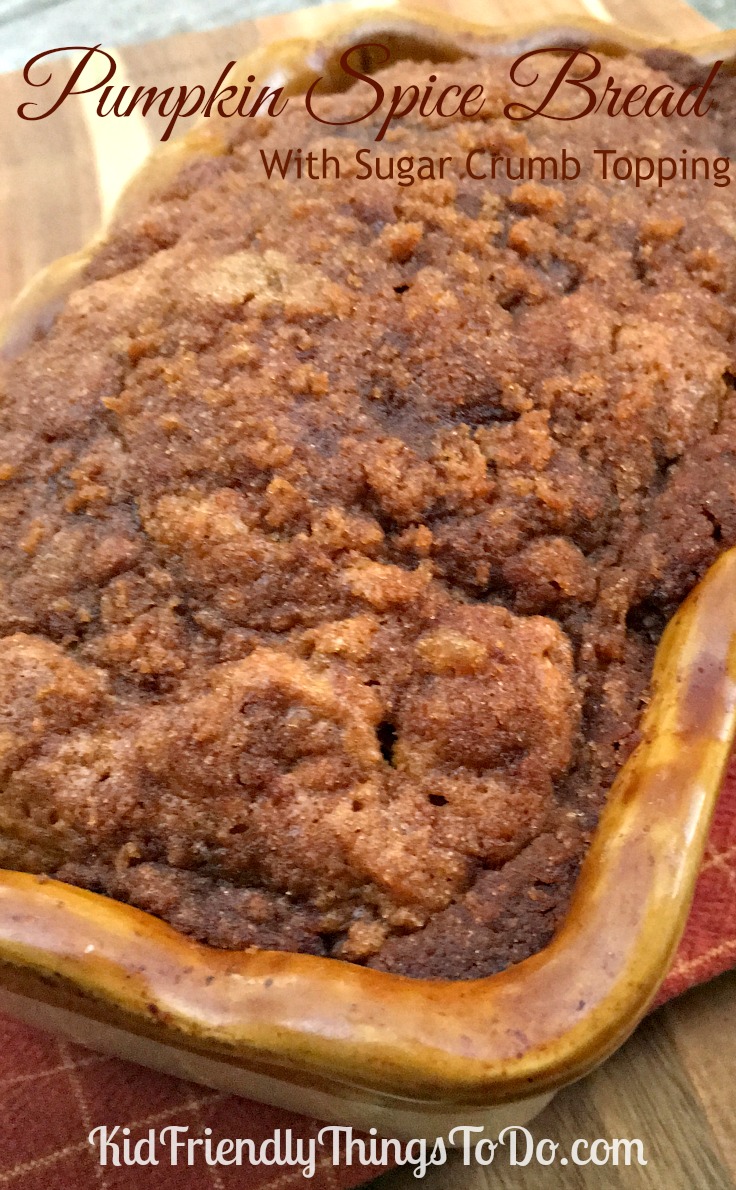 This really is the best pumpkin bread ever. It's so thick and moist. Just delicious!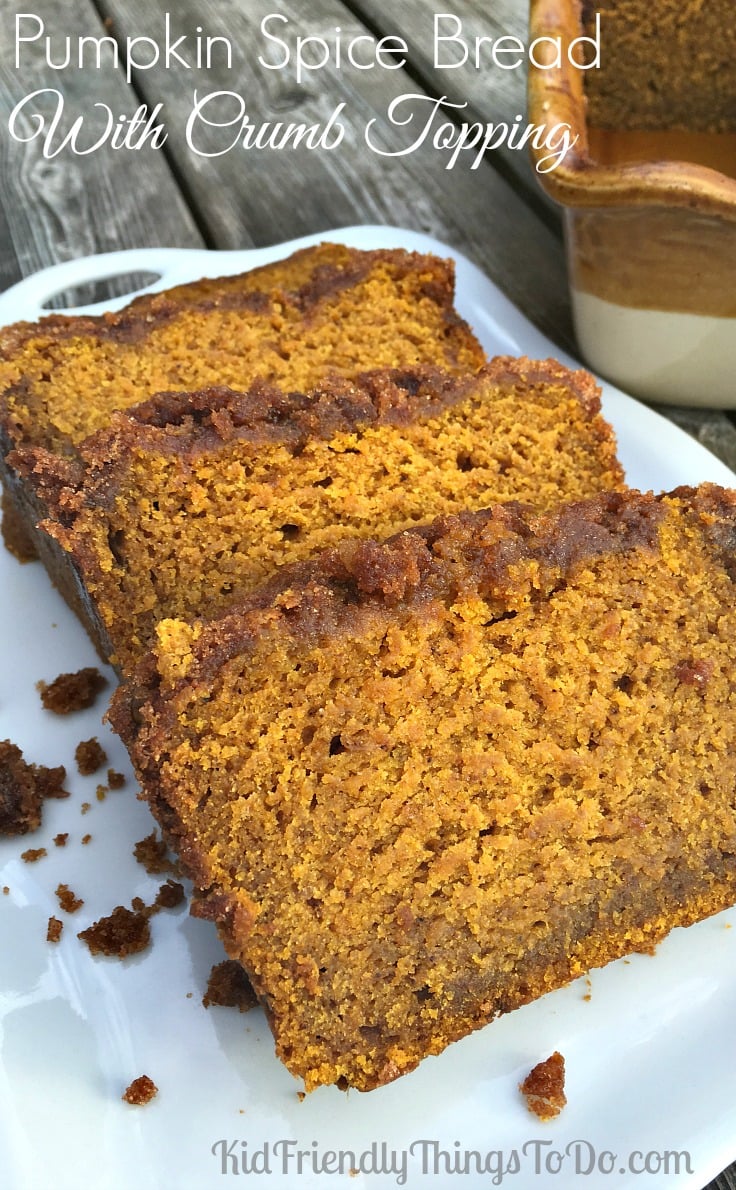 The kids agree, too! This is one way to get some extra pumpkin packed nutrients into their diet. Whatever works, right?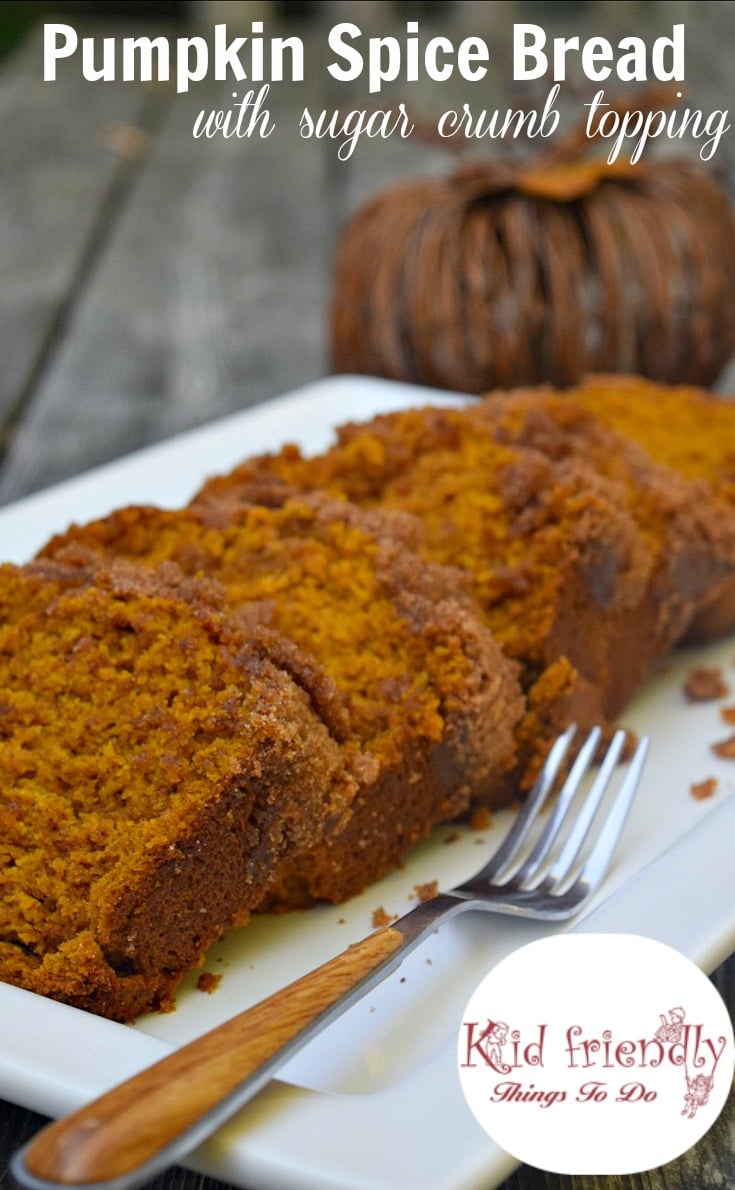 Here's an updated picture from a loaf of bread that I made last week (September 2016). My latest addiction is this bread with a slathering of butter and cream cheese! Oh my goodness!
Here's your handy dandy printable: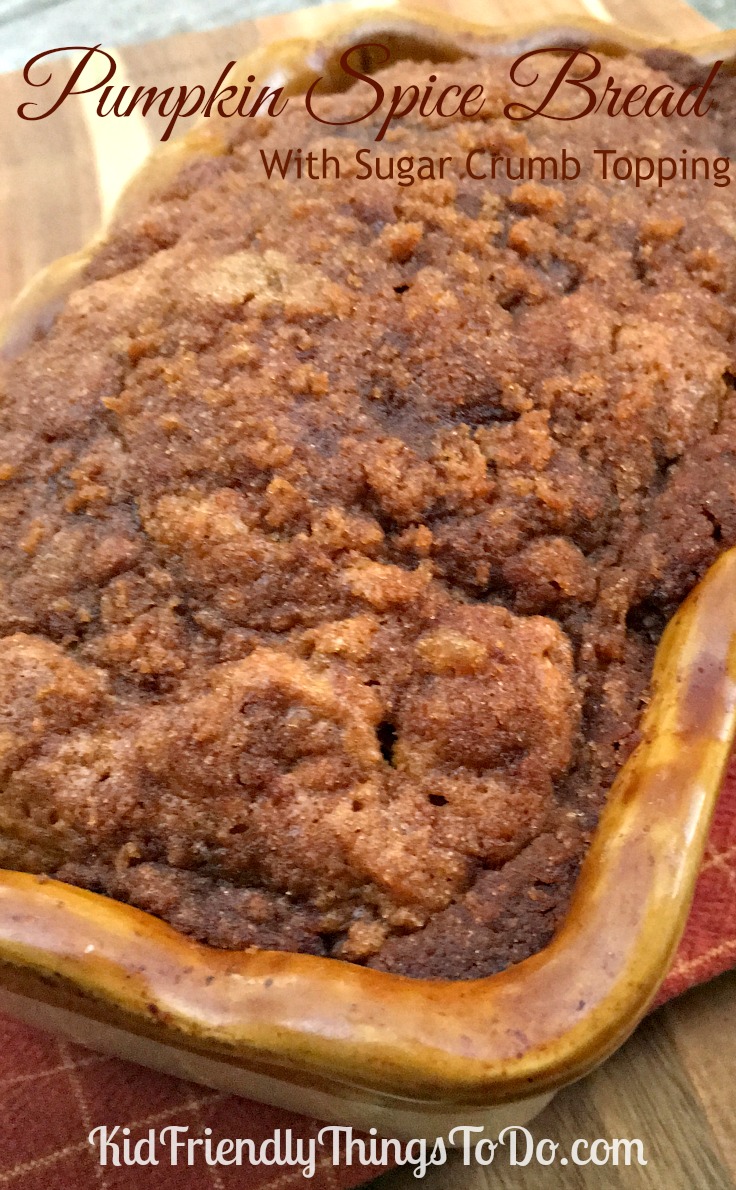 Pumpkin Spice Bread
2015-10-24 08:40:33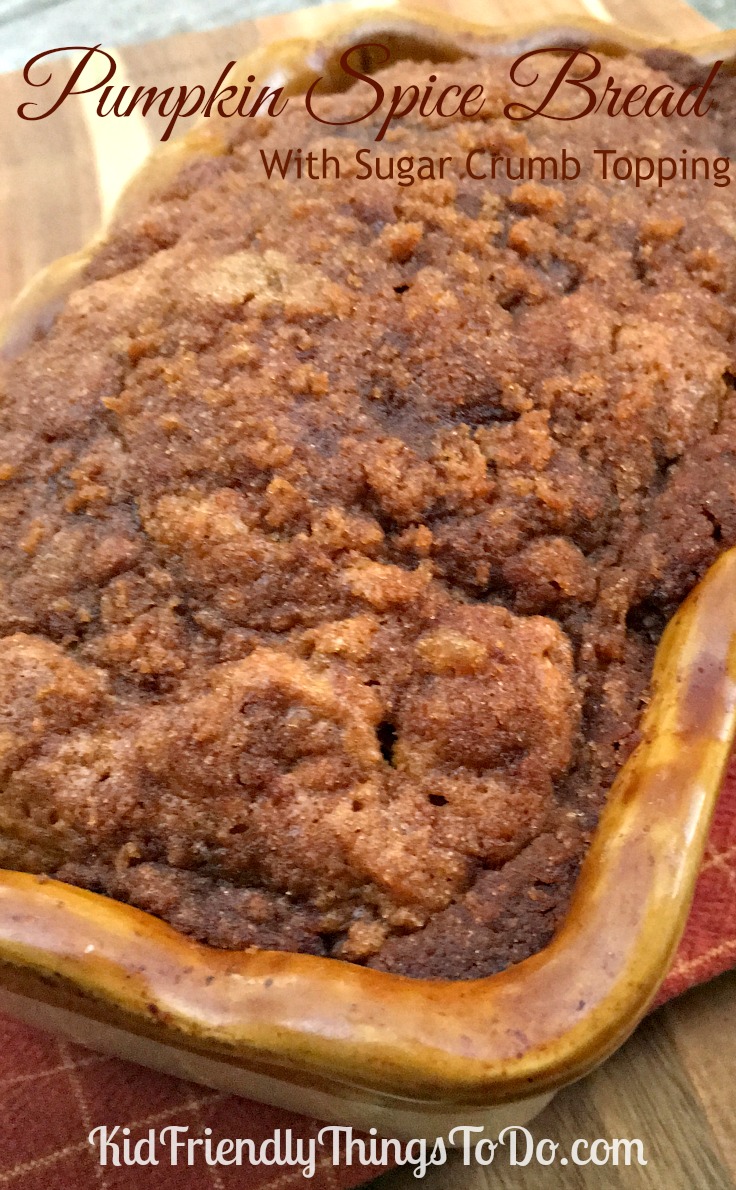 Ingredients
1 & 1/2 cups of sugar
1/2 cup of oil - coconut oil preferred, but you can use any cooking oil
2 eggs
1 can - 15 oz. pumpkin puree
1 & 3/4 cup of all-purpose flour
1/4 tsp baking powder
1 tsp. baking soda
1 tsp of salt
1 tsp of cloves
1/2 tsp of allspice
1/2 tsp of cinnamon
1/2 tsp of nutmeg
Crumb Topping
2 Tbsp. of melted unsalted butter
1/2 cup of packed brown sugar
1 tsp. cinnamon
Instructions
Preheat the oven to 350 degrees
Cream the sugar, oil and eggs add the pumpkin puree and stir together
In separate bowl, mix the flour, baking powder, baking soda, salt and spices
Add the dry ingredients into pumpkin mixture, and mix them together
Pour into an ungreased loaf pan
Mix all of the crumb topping ingredients together
Sprinkle on top of the pumpkin bread
Bake for one hour or until a toothpick inserted into the middle comes out dry
Kid Friendly Things to Do.com - Family Recipes, Crafts, Fun Food Crafts, and Game Ideas https://kidfriendlythingstodo.com/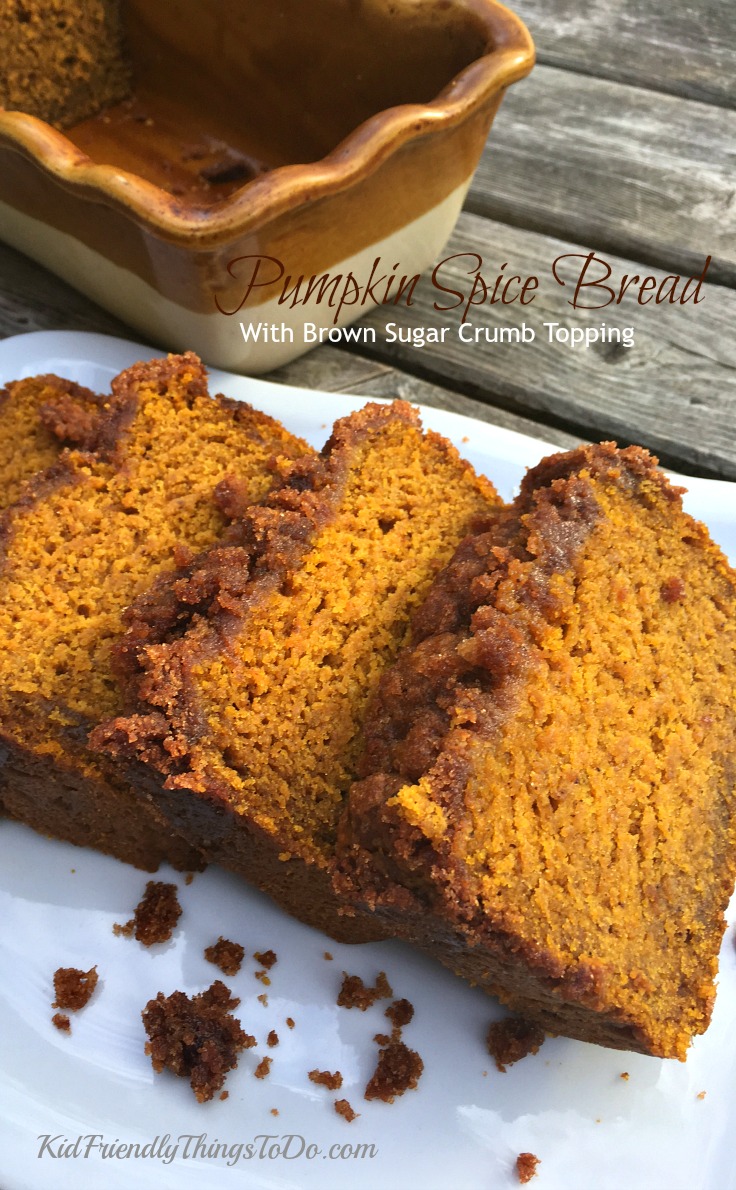 ~Melissa – KidFriendlyThingsToDo.Com
this recipe is adapted from a wonderful cookbook called Calvin Christian School Cookbook