10 Rice Krispies Turkey legs +  Kids = Happiness! Yesterday, the kids came home to 10 turkey legs, and pretty much devoured them. Every time I turned around they were swiping a leg off of the display. I swear, sometimes they are vultures! I definitely think that's a good indication of a fun full proof Thanksgiving treat! Can you picture these on the Thanksgiving dessert table? So fun!
Here's what you'll need: (this should make 8-10 turkey legs)
3 Tbsp. butter
4 cups of mini marshmallows
6 cups of Rice Krispies Cereal
12 0z. of light brown chocolate melts – Wilton is preferred
Equipment:
Wax paper
Small baking sheet
1 qt. glass bowl – preferably with a handle
*Recommended – long lollipop sticks or wooden dowel – 8″ or longer
Cooking Spray
1/2 cup measuring cup
Instructions: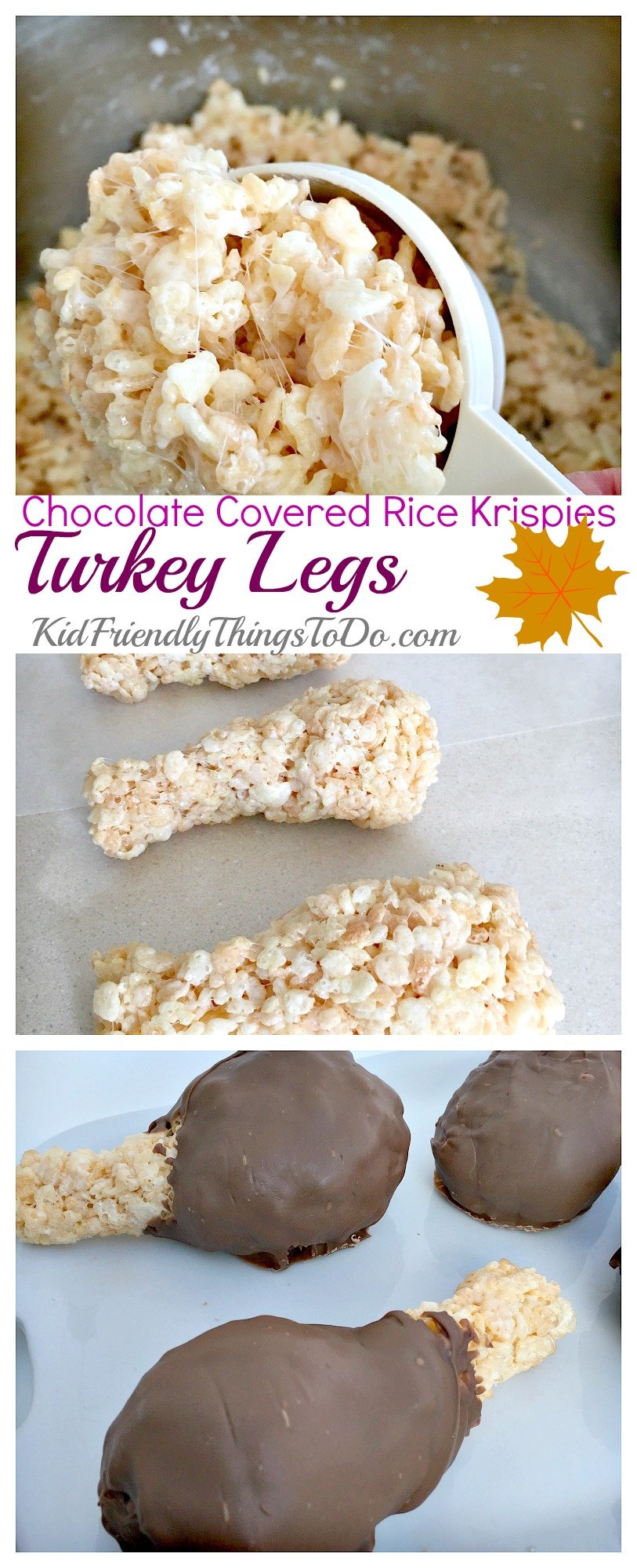 In a medium sized saucepan, melt the butter
Add the marshmallows and stir until melted
Remove from heat, and add the cereal. Stir, stir, and stir some more
Let the mixture cool for about 10 minutes
Set out the baking sheet lined with wax paper
Spray a little cooking spray on your hands
Scoop out 1/2 cup of rice krispies mixture, and mold it into a turkey leg
Place the legs on the wax paper
Recommended – For added stability while dipping in chocolate,  and even more fun for the kids to eat it with, you can insert a dowel or lollipop stick through the leg starting at the bone end
Place the baking sheet into the freezer so the marshmallow can get nice and firm – Give them at least 10 minutes to freeze up
*The reason that you are doing this is…the hot chocolate melts will begin to soften the marshmallow and your turkey leg will start to fall apart as you are dipping it
Melt your chocolate melts in the microwave using the instructions on the packet and your glass bowl
After a few minutes, remove the legs – one at a time (leave the rest in the freezer until you need them), and start rolling the rounded section into the melted chocolate, removing each one as you coat it, and placing it on the wax paper to set up
*If the leg picked up too much chocolate, then while holding it over the bowl, use a butter knife to scrape off the excess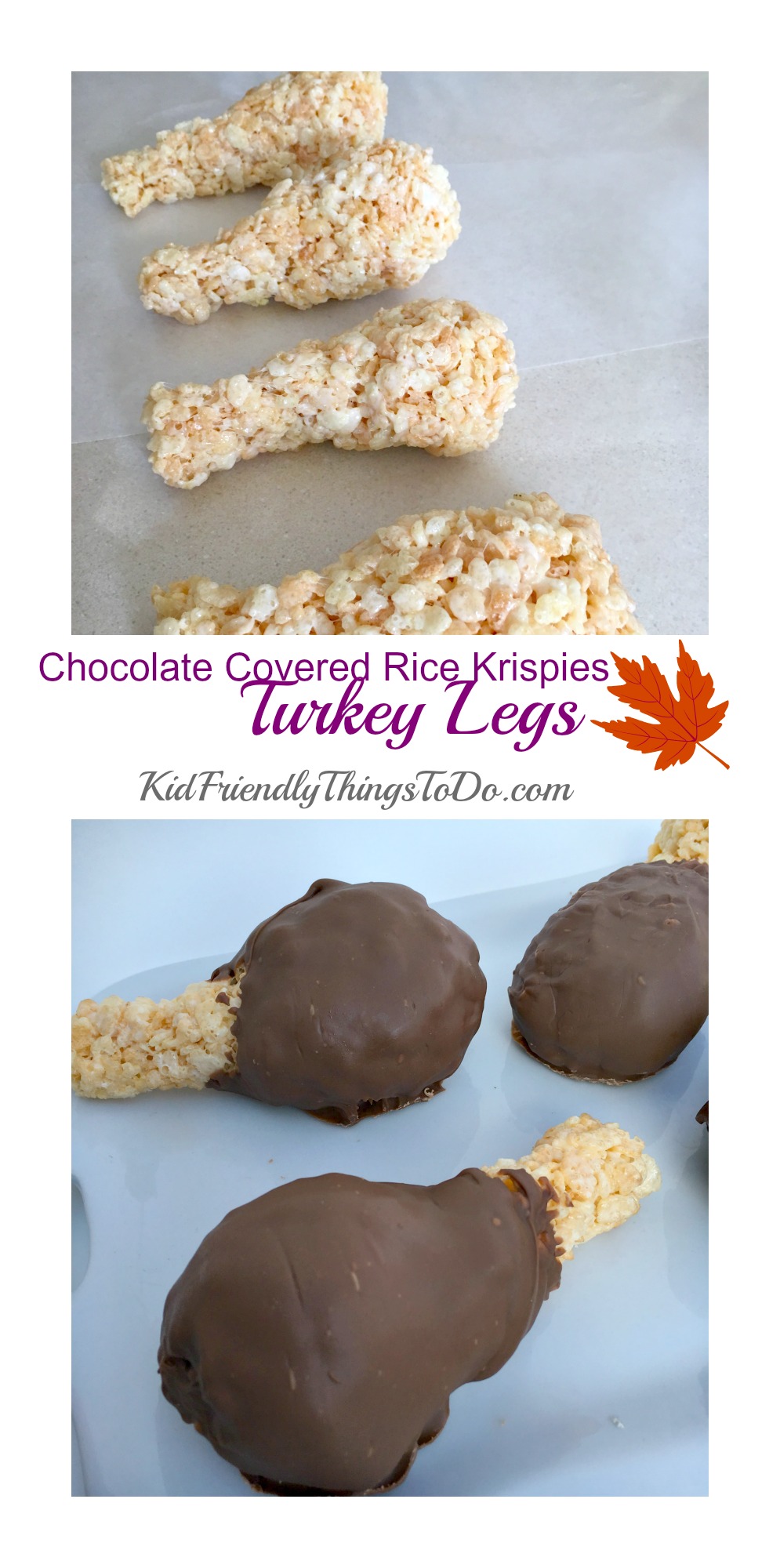 You can also pop them in the freezer again to set up quickly
Store these in an air-tight container in a cool place. If you have room in your refrigerator or freezer, you can store them for several days, and pull them out before your party! Just let them warm up to room temperature and serve.
Here's some equipment you might need or even want for this fun food: (contains affiliate links)
[box] [/box]