Hearty Meatless Chili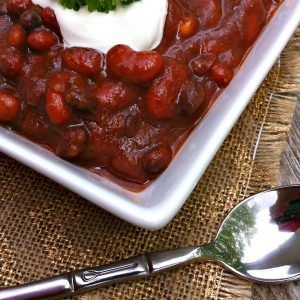 Posted by Melissa in Easy Family Recipes, Main Dish, Other, Soups & Salads | 0 comments
This is a recipe that I reviewed this month on Taste of Home! I thought the timing was great for the Super Bowl! Don't let the MeatLESS scare you away from this simple, fast chili, it's delicious! Here's the recipe: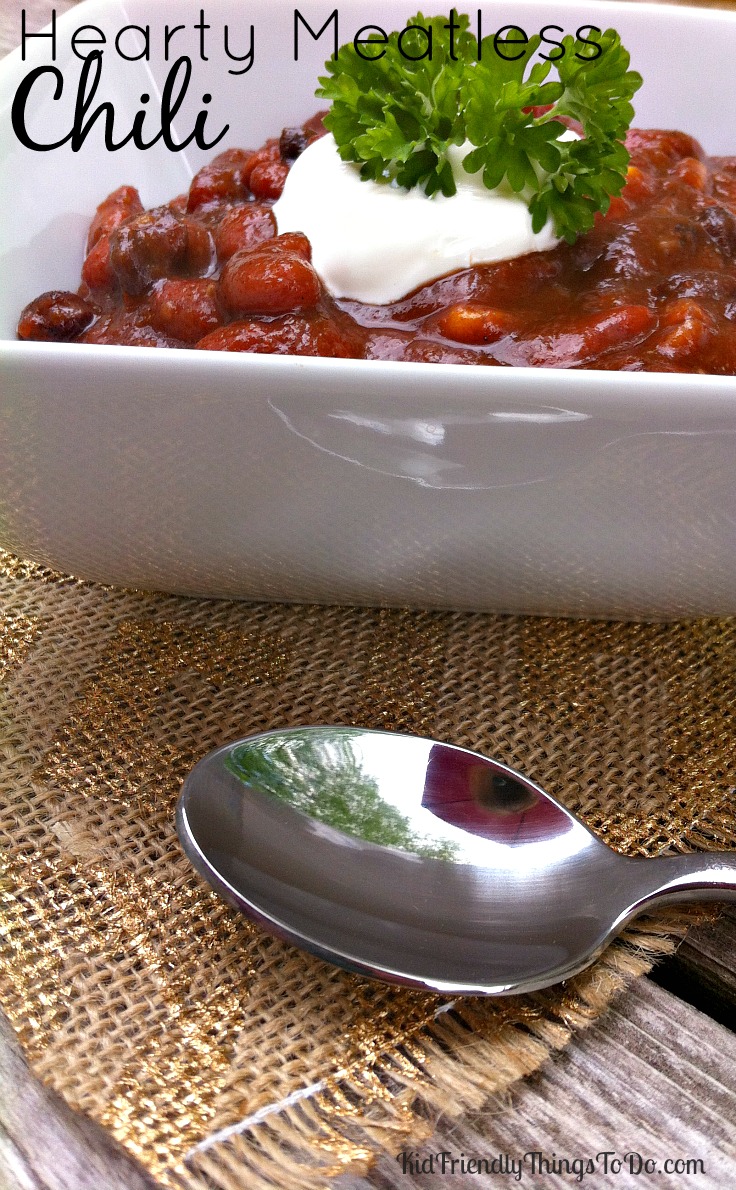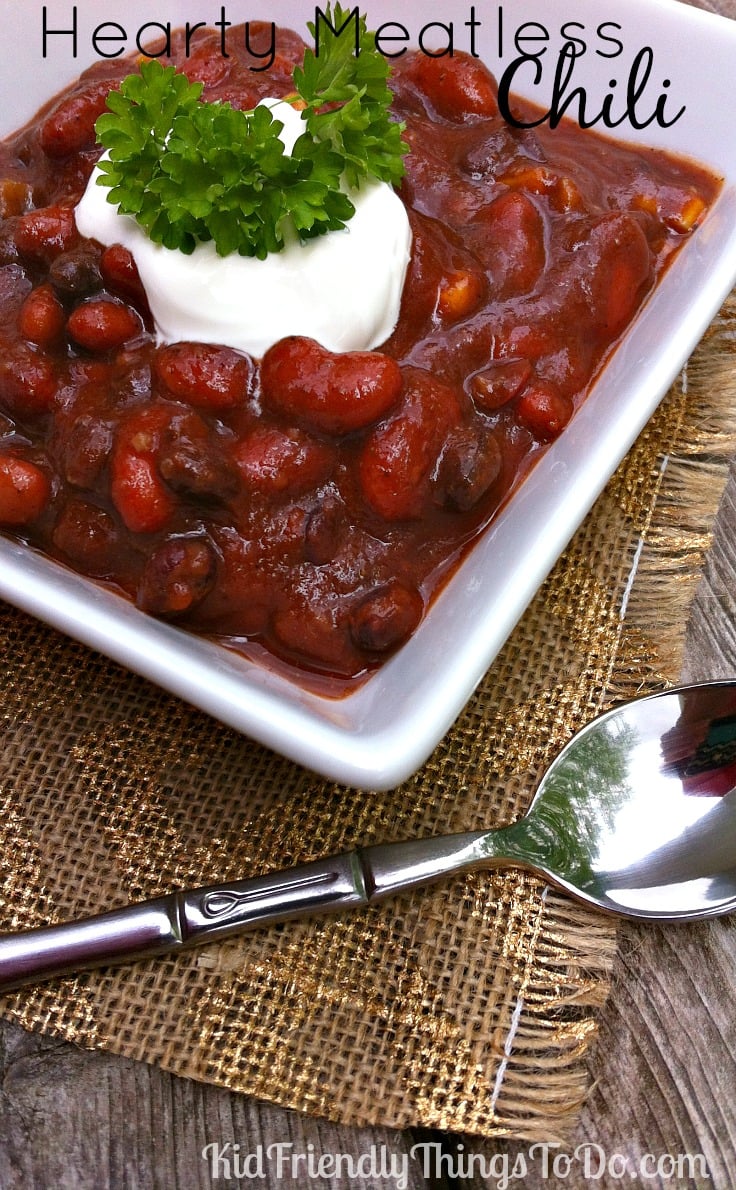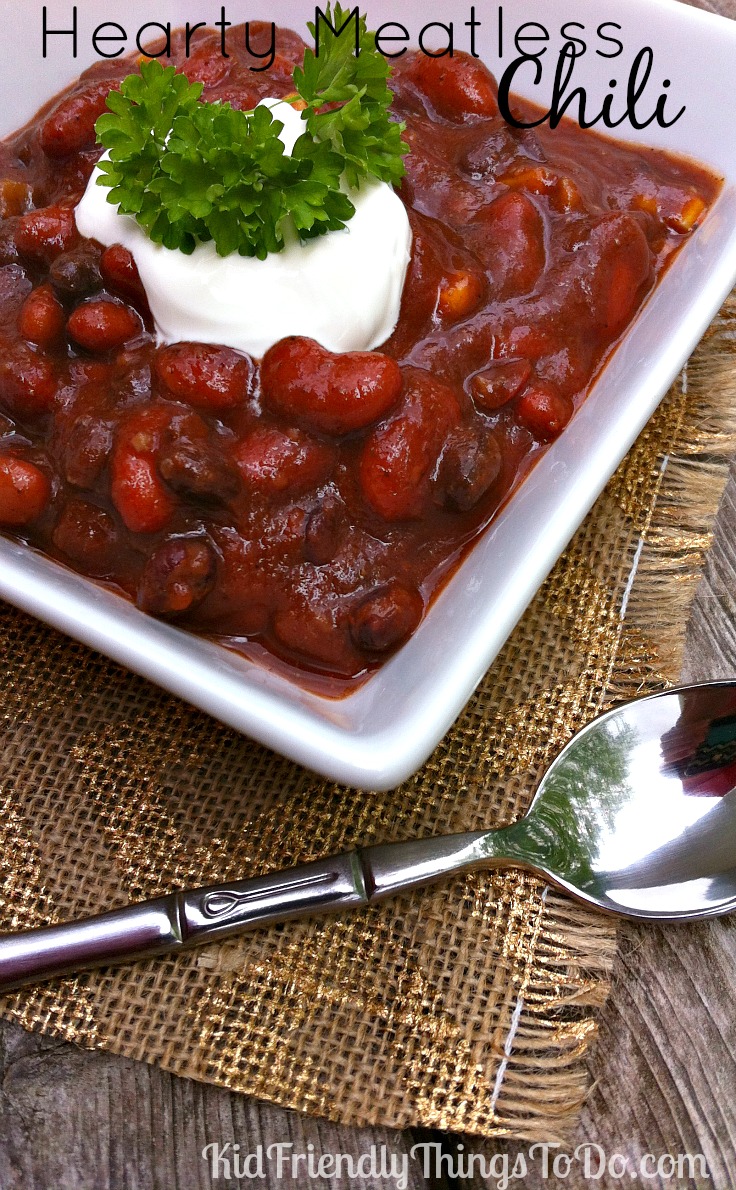 Hearty Meatless Chili
2015-10-04 19:13:36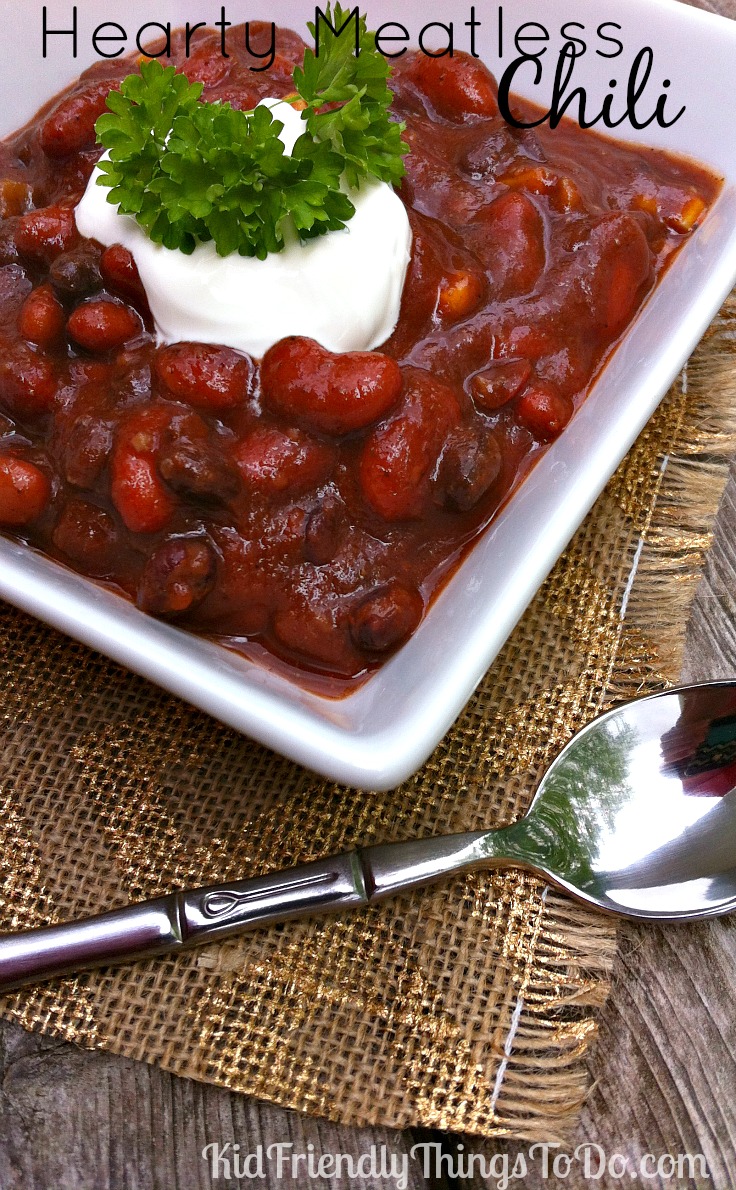 Hearty Metless Chili - You'll never miss the meat!
Ingredients
2 cans of Kidney Beans - I used light red
1 can of Black Beans - drained and rinsed
2 cans of Stewed Tomatoes
1 can of Mexican Style Corn
1/2 Cup of Chunky Salsa
1 T of Ground Cumin
2 t of Chili Powder
Optional Toppings
Sour Cream
Shredded Cheddar Cheese
Instructions
In a large pot, over medium/high heat, combine all of the ingredients.
Bring to a boil, reduce heat, and simmer for about 15 minutes
You are done! Enjoy! Of course chili is always best the next day, so feel free to make this in advance
Adapted from Taste of Home
Adapted from Taste of Home
Kid Friendly Things to Do.com - Family Recipes, Crafts, Fun Food Crafts, and Game Ideas https://kidfriendlythingstodo.com/
Adapted from Taste of Home – Find the original recipe, and more at TasteofHome.com
If you enjoyed this post on Hearty Meatless Chili – then don't forget to follow along for more free recipes, crafts, DIY, and so much more:
~Melissa – KidFriendlyThingsToDo.com