Making A Crayon Infused Wax Paper Sun Catcher – Kid Friendly Things To Do .com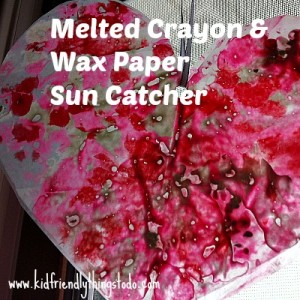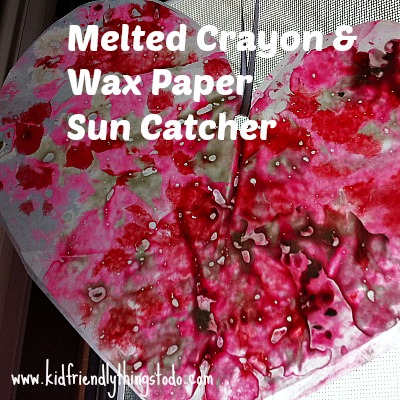 Posted by Melissa in Anytime, Arts & Crafts, craft, Game Ideas, Valentine's Day, Valentines Day | 0 comments
Get out your vegetable peeler, and broken crayons for this sun catcher craft!  I cut out heart shapes for Valentines Day, but you can do any shape you want! This is  a fun way to catch the sun, and recycle!
You'll Need:
Crayons
Vegetable Paper
Scissors
Iron
Wax Paper
Now:
Cut your shape out of 2 sheets of wax paper
Use a protective surface – I used a baking sheet lined with wax paper
Set out one of your pieces of wax paper shapes
Start shaving your crayon pieces onto the wax paper
Place your second piece of matching wax paper over the first – like a crayon sandwich!
And, place a warm iron on the top to melt the crayon in the middle
That's it! You are done!
~Melissa – KidFriendlyThingsToDo.com