Layered Spring Jello Salad Recipe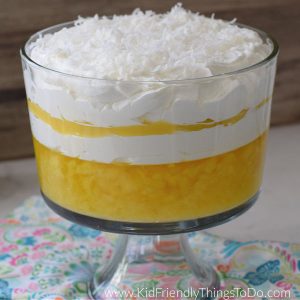 Posted by Melissa in Birthday/Holiday & Celebration Dish, Dessert, Dessert, Easter, Easter, Easter, Easy Family Recipes, Game Ideas, Recipe, Recipe | 2 comments
This is a dessert that has been on our family Easter table for years. It's an old-fashioned dessert that I added a modern twist to. The layers are JELL-O with pineapple, Cream Cheese, Custard, and Whipped Cream with coconut sprinkles!- with more flavor mixed in. It all comes together, tasting delicious & looking a little like a colorful Easter Egg Decoration! This is So Beautiful As An Easter Display! Here's What You'll Need To Make Your Own: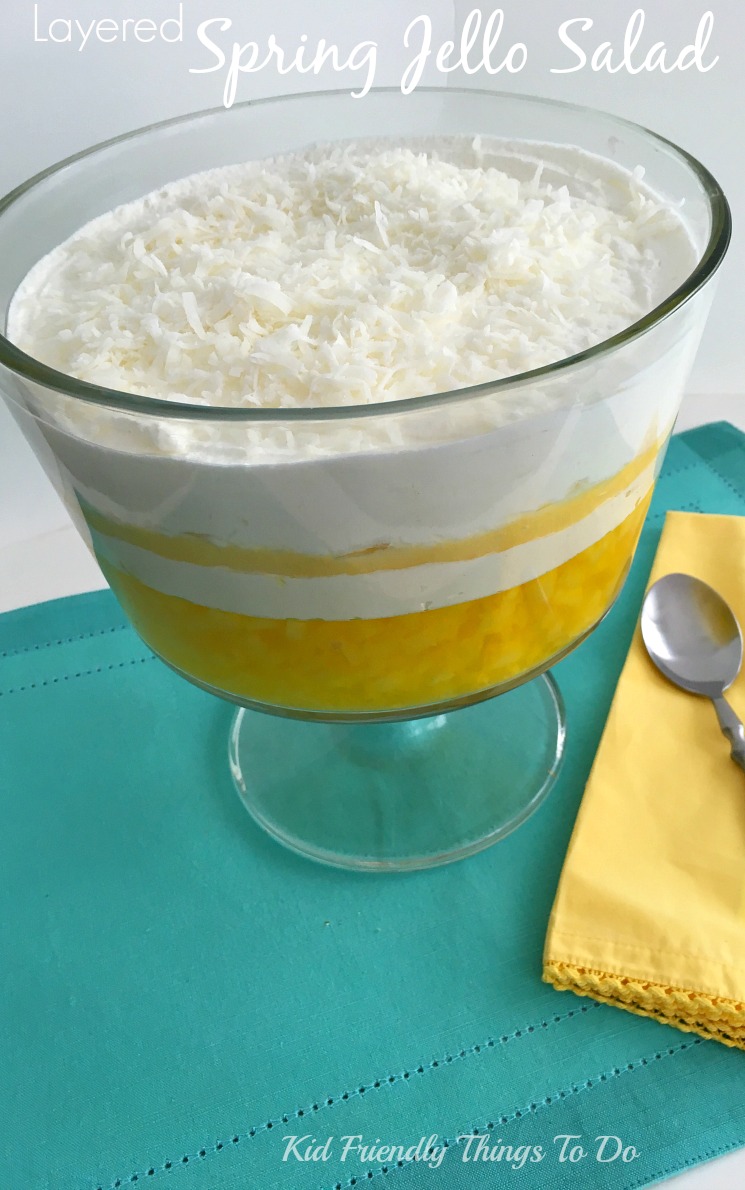 It's not only beautiful…It is packed with layers of fruit, jello, custard, cream cheese, whipped cream, coconut and more. It's so, so delicious y'all!
You can even make this up to a week in advance, saving you a lot of time on your special day.
Here's the recipe: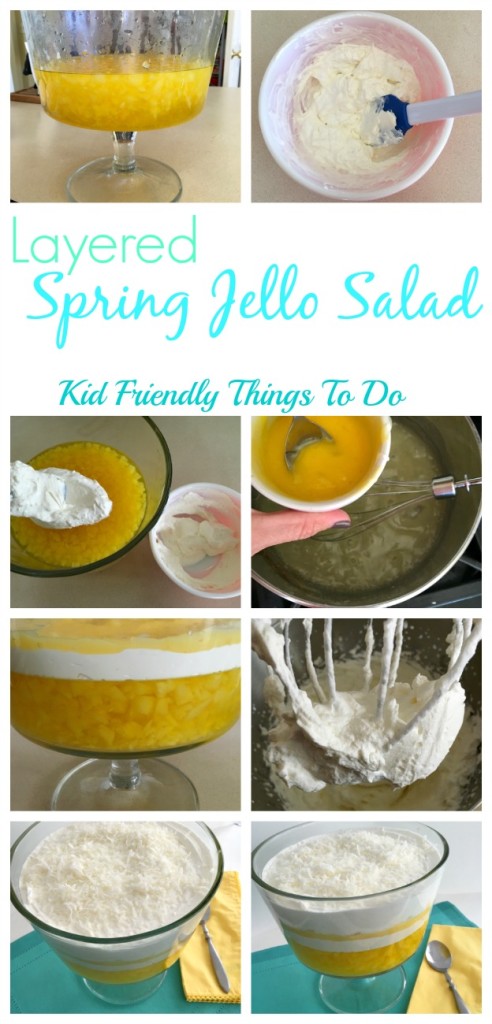 Four Layered Jello Dessert
2015-02-23 13:13:56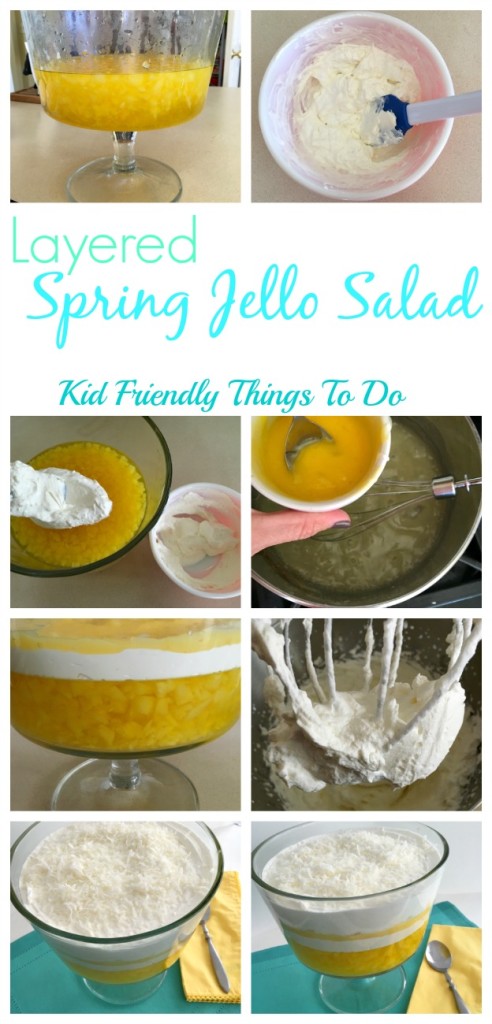 First Layer
2 small packages of lemon jello
4 cups of water
1 can of crushed pineapple drained - (Reserve Juice)
Second Layer
8 oz. Cool Whip
8 oz. Cream Cheese
Third Layer
1 tsp. of Lemon Juice
1 cup of reserved Pineapple Juice (I've also substituted orange juice)
1/2 cup of sugar
2 Tbsp. of cornstarch
2 Egg Yolks
Fourth (Top) Layer
2 Cups of Heavy Cream (Chilled)
2 Tbsp. of sugar
About 1 cup of sweetened coconut shavings
A See Through Bowl or Dish (8x10) - You want to show off the layers 🙂
Now, Breaking This Up Into Layers - Here's What You'll Need To Do
First Layer (Bottom Layer)
Heat water, add Jell-O and stir for 2 minutes or until dissolved.
Stir in drained pineapple
Pour into your serving dish
Refrigerate for 4 hours, or until firm
Second Layer
Mix the cream cheese & cool whip ( I used a Mixer for this - thank goodness for those!)
Spread this layer onto the first layer
Third Layer
In a sauce pan over medium/high heat- heat the pineapple juice, lemon juice, sugar, and flour. Stir so everything is dissolved
Add Cornstarch - continue to stir until very thick (like a paste) Turn the heat up, if it's not thickening.
Temper the eggs - Have the 2 yolks mixed in a bowl, next to you, and take a spoon full of heated mixture.
Whip the heated mixture into the eggs
Add the egg mixture to the saucepan, and continue to whip while the egg is cooking into the mixture. (Only takes a minute)
Remove from heat
Let cool for about 5 minutes
Spread over the second layer (this is a thin layer)- place back in fridge
Fourth Layer
You'll want to use your mixer for this or hand held beater
Beat the Heavy Cream until soft peaks form
Add 2 Tbsp. of sugar, and continue to beat until the cream is the consistency of whipped cream
Spread over the third layer
Sprinkle Coconut Shavings on top and Enjoy
Notes
This can be stored in the refrigerator, covered tightly with plastic wrap for up to week
Kid Friendly Things to Do.com - Family Recipes, Crafts, Fun Food Crafts, and Game Ideas https://kidfriendlythingstodo.com/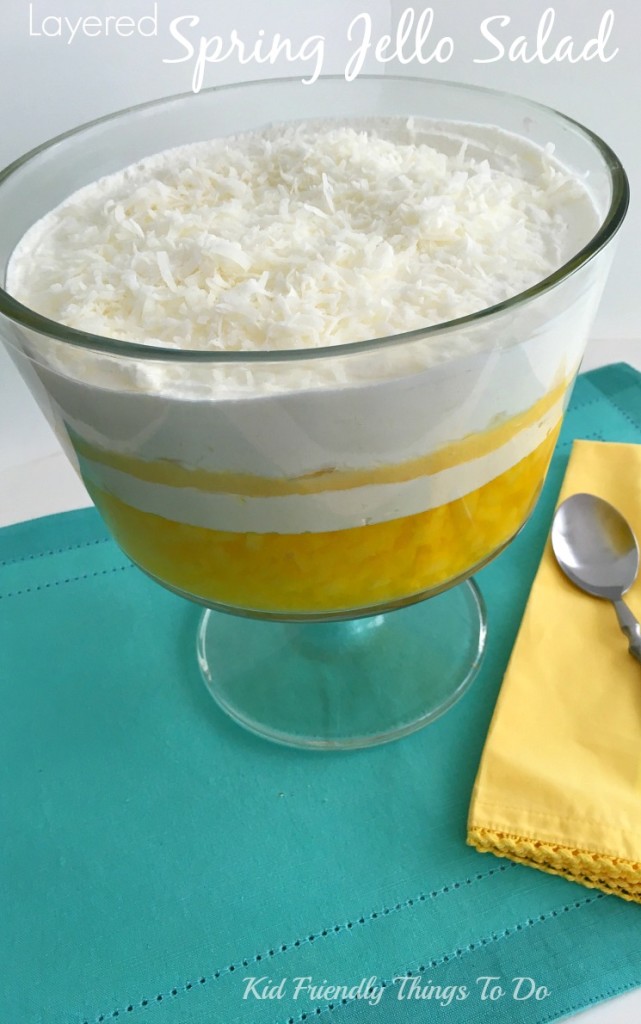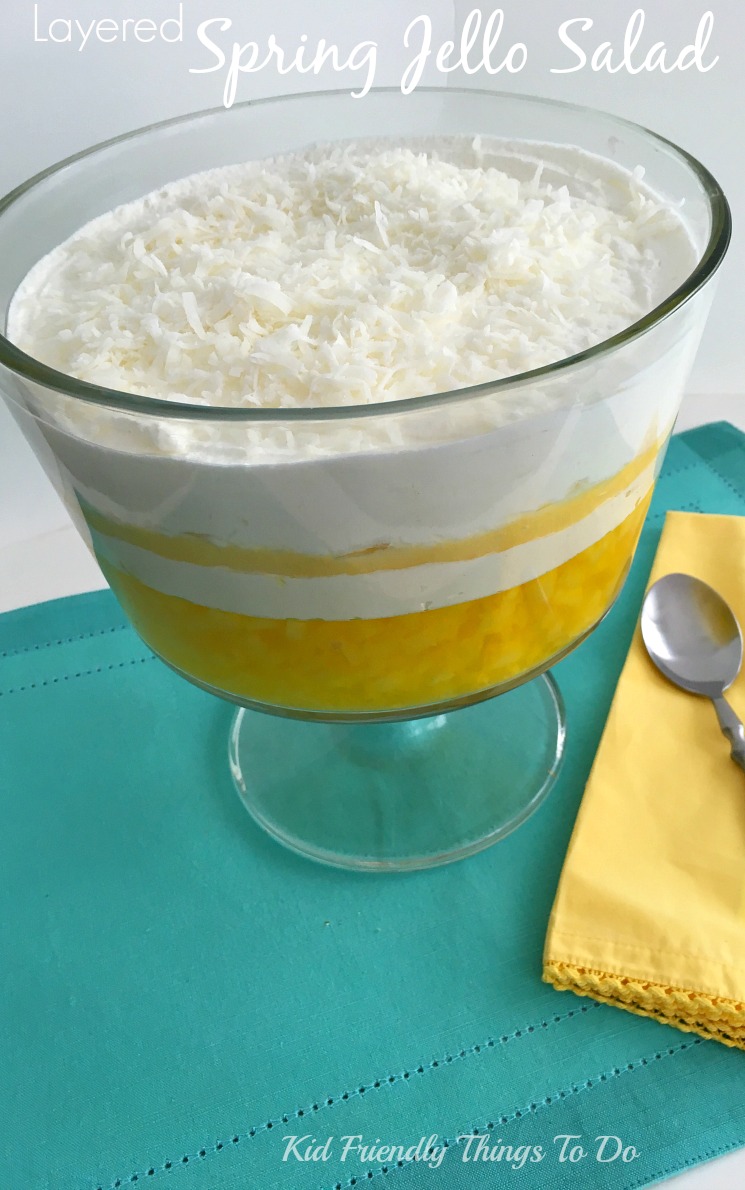 ~Melissa – KidFriendlyThingsToDo.Com