30 Minute Marinade Sirloin Tip Steak Stick Skewers
Posted by Melissa in Appetizers, Christmas, Easy Family Recipes, Grilling Fun, Main Dish, Meats, New Years Eve, Thanksgiving | 0 comments
Who has time to marinade overnight? Not I! That's why I love, love it when I can throw something in a bag of marinade for a quick 30 minutes, and it tastes exactly like it's been soaking all night! Love the shortcuts! Need them, want more!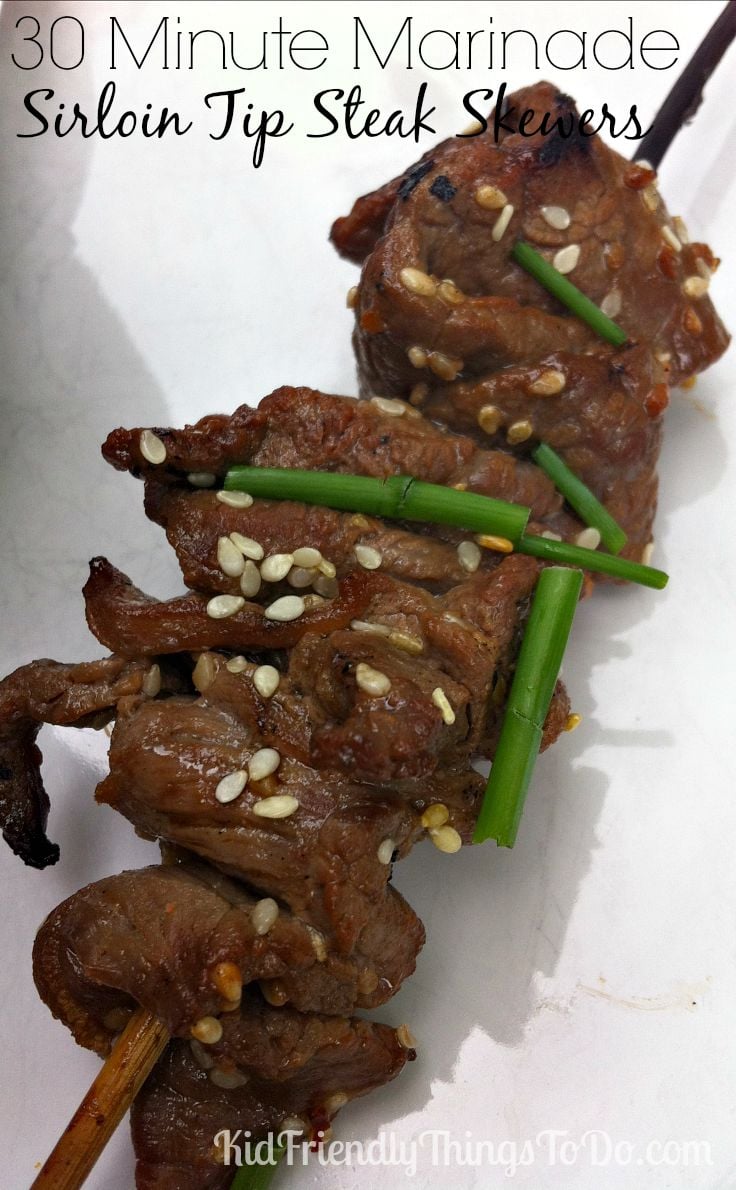 These are so delicious. The only regret you'll have when eating these, is that you have to share them!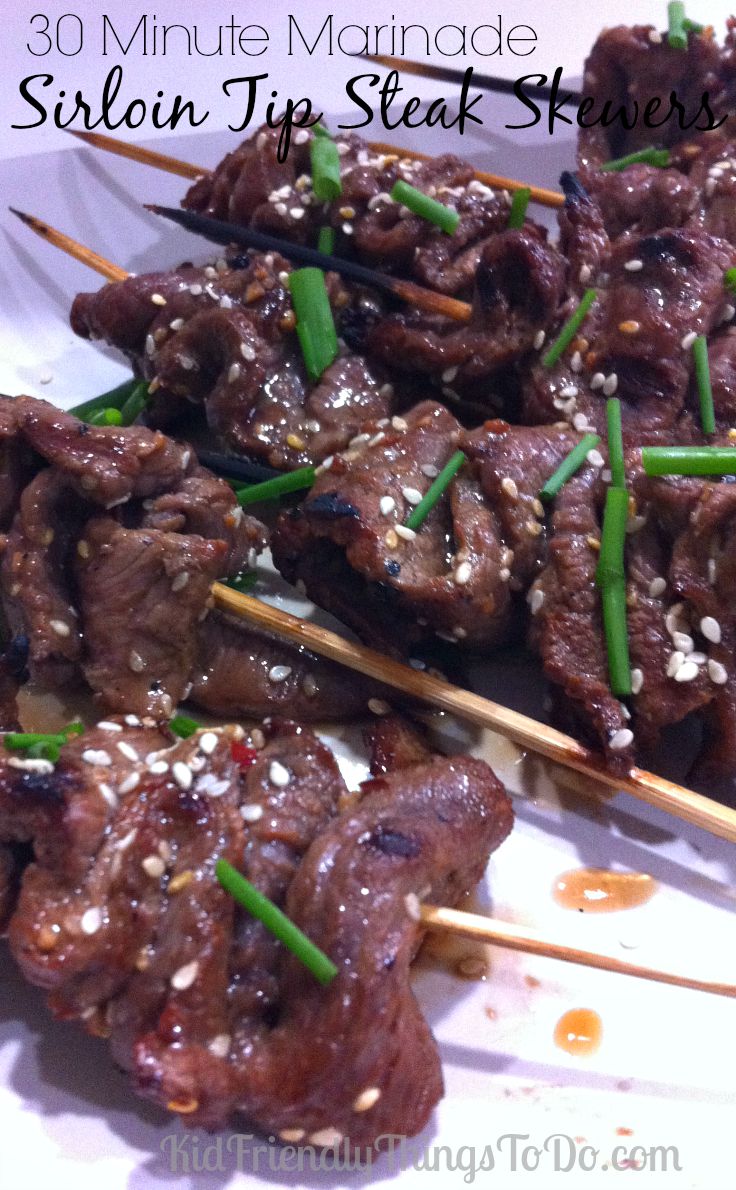 The whole family, from age 5 to 75 devoured these! I think they are perfect for taking to summer BBQ's, or even appetizers for the holidays! Heck, we used them as our main course. They're just good, y'all, in whatever form or fashion you decide!
Some equipment you might need or even want for this recipe:
Here's your handy, dandy printable: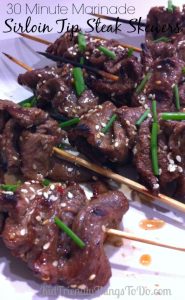 Sirloin Tip Skewers
2015-08-09 07:04:45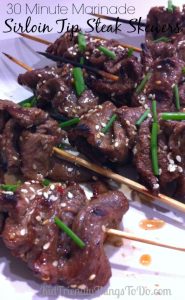 Delicious Steak on a Stick!
Ingredients
3 lbs. of sirloin tip, thin cut
3 Tbsp. of sugar
1/3 cup of soy sauce
1/4 cup of canola oil
4 Tbsp. of sesame seeds
2 tsp. of minced garlic
1&1/2 tsp. of hot pepper sauce
1/4 tsp. of red pepper flakes
Green onions, sliced
Instructions
Using kitchen sheers, or a knife cut the steaks into thin strips
Sprinkle with the sugar
In a large ziplock bag, add the soy sauce, oil, only 3 of the 4 Tbsp. of sesame seeds, garlic, pepper sauce, and flakes
Mix well
Add the steak, and seal the bag
Refrigerate for at least 30 minutes, or longer
When you're ready to grill, take the bag out, and skewer the meat
Discard the bag of juices
Grill the skewered meat over medium heat for about 5 minutes per side, or until desired doneness
Sprinkle with more sesame seeds, and green onion slices
Adapted from Taste of Home
Kid Friendly Things to Do.com - Family Recipes, Crafts, Fun Food Crafts, and Game Ideas https://kidfriendlythingstodo.com/
Hey there! If you enjoyed this post on 30 Minute Marinade Sirloin Tip Steak Stick Skewers – then don't forget to come hang out with me in my social places! Can't wait to see you there!
Wait! Don't leave me, yet! Get your daily dose right here! Posts straight to your inbox.
~Melissa – KidFriendlyThingsToDo.com