This Memory Game is such a fun and easy game to make and play. Make this Christmas Memory Game for your next holiday party or for a fun family game night. Easy to adapt for Christmas or any time of the year.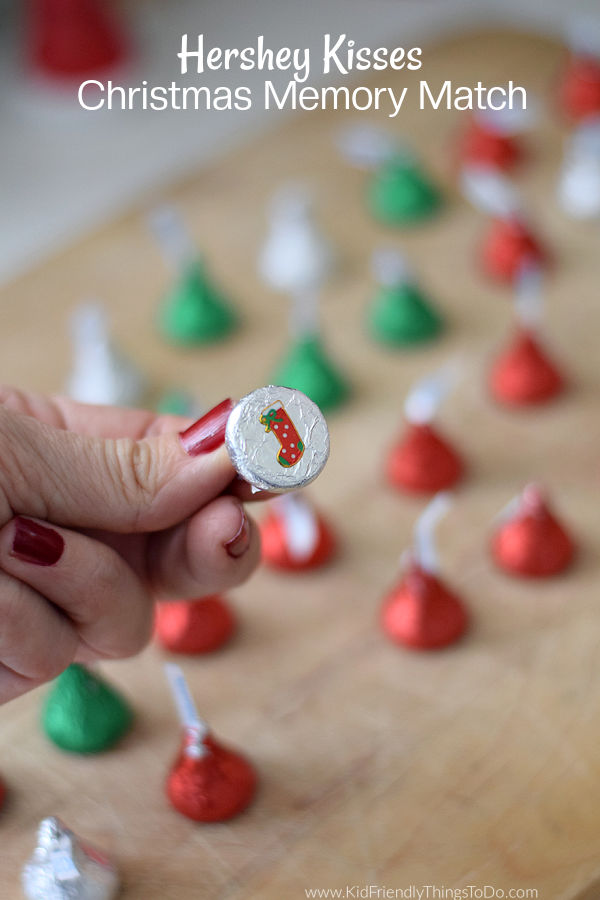 How to Make Your Own Christmas Memory Game
This Memory Match Game is a cinch to put together and so much fun to play.
What I love about this Christmas Game:
it's a fun homemade game
memory match is always a family favorite
it's easy to set up
this game is a great brain exercise
this Hershey Kiss Memory Game can be adapted to any holiday or season
More fun Christmas Games to play
Guess Who? A fun Christmas game to play
Minute to Win It Christmas Games
More Super Fun Christmas Minute to Win It Games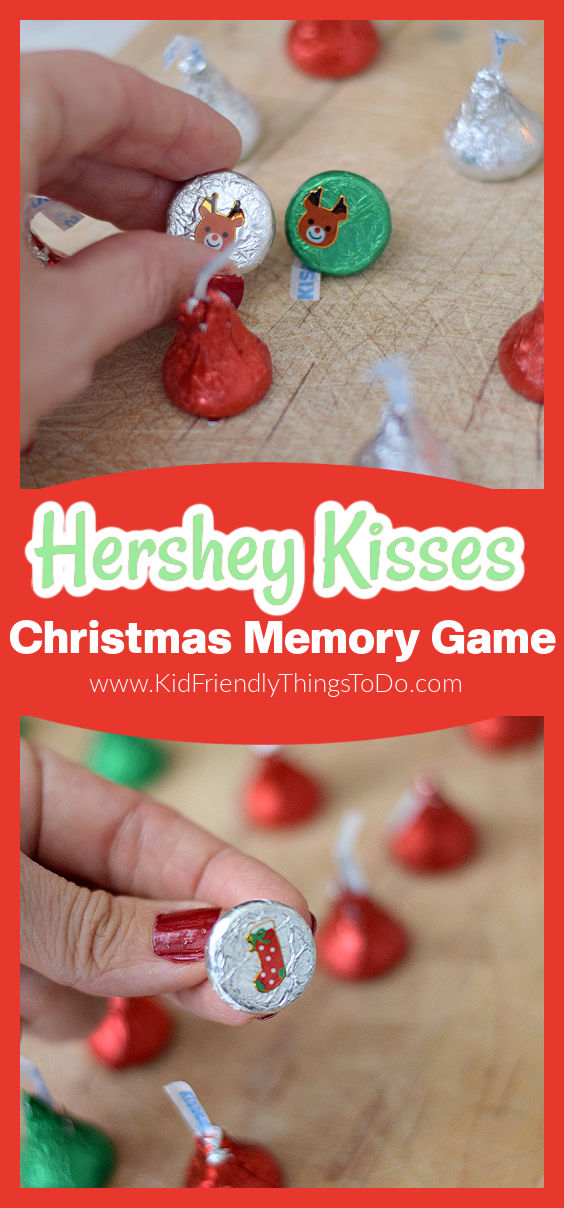 FAQs
Where can I find stickers small enough to fit a Hershey Kiss?
I found my stickers at Amazon, but you can probably find little stickers at any craft store
How far in advance can I make this fun Christmas Memory Game?
As long as your house is not too hot to melt the chocolates, you can make this game several days in advance
Storing the game:
Store this game in a container in a room that is temperature controlled as to not melt your candy game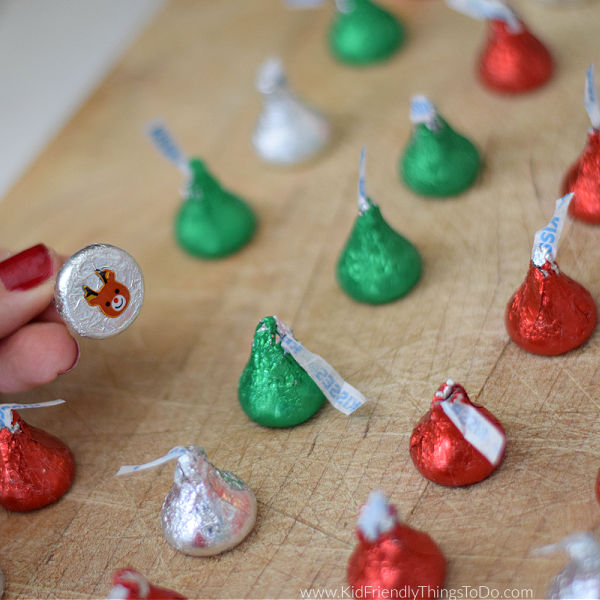 Tips and tricks for this game:
get small stickers that have a good adhesive and that have matching pairs on the sticker sheets
make sure to shuffle the Hershey Kisses before games
this game is great for all ages
If you are ready to play this fun game, let's make sure you have everything you'll need:
Here are my top Amazon picks for this fun game:
(affiliate links)
Supplies Needed…
an even number of Hershey Kisses – at least 10 for little kids, but more for older kids and adults. I used 40 and it was the perfect amount for a challenging game
small Christmas or Holiday themed stickers – I used foil stickers
How do you set up Memory Match?
without looking at the picture, place the game pieces so the picture side is down in even rows on a flat surface
mix them up, if necessary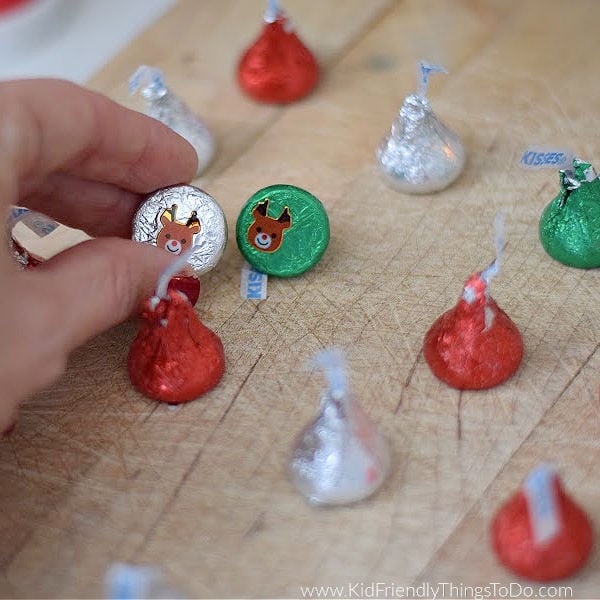 How do you play Memory Match Game?
Taking turns, turn 2 game pieces over to see if they match
If they do match – take those game pieces for yourself and continue on – trying to find matches
If the game pieces do not match, show them to the other players and set them back exactly where you found them
It is the next player's turn
This goes on until they are all matched up
Players should count their matches to see who wins
The player with the most matches wins the game
Reset to play again