Vanishing Oatmeal Chocolate Chip Cookie Bar Recipe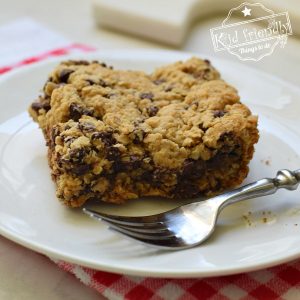 Posted by Melissa in Cookies, Dessert, Easy Family Recipes | 0 comments
I made the mistake of standing in front of the platter of these Oatmeal Chocolate Chip Bars! I think I ate about 15! 🙁 They are addicting, y'all. My advice to you is to make them for a Memorial Day Picnic this weekend, and share them. You'll be glad you did, and so will everyone else!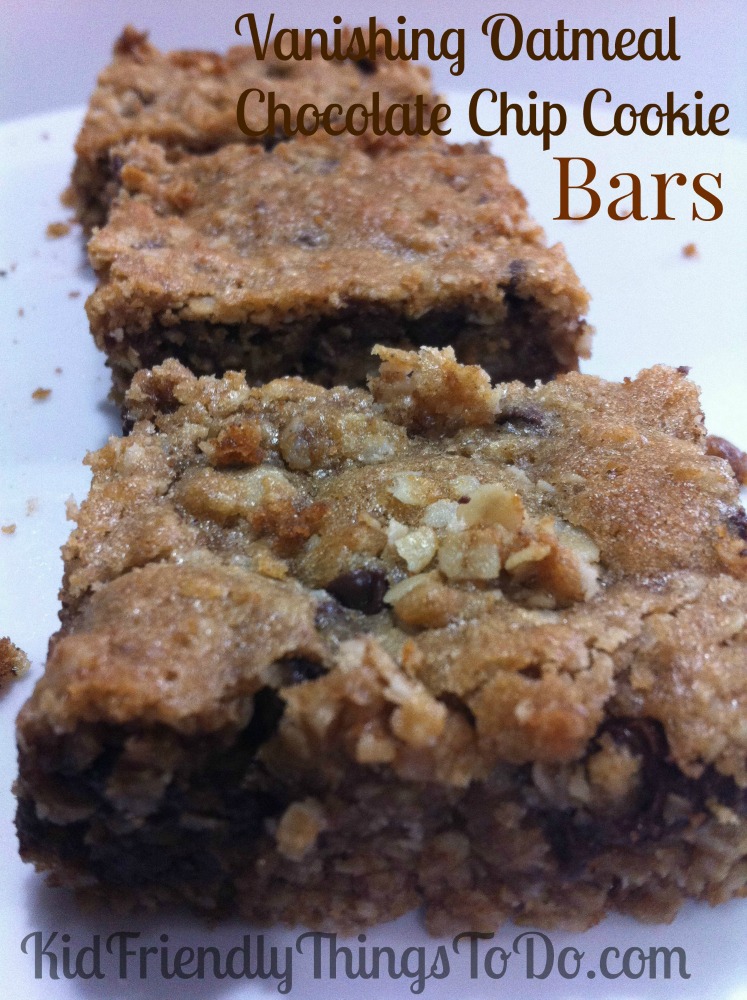 Suggested Equipment: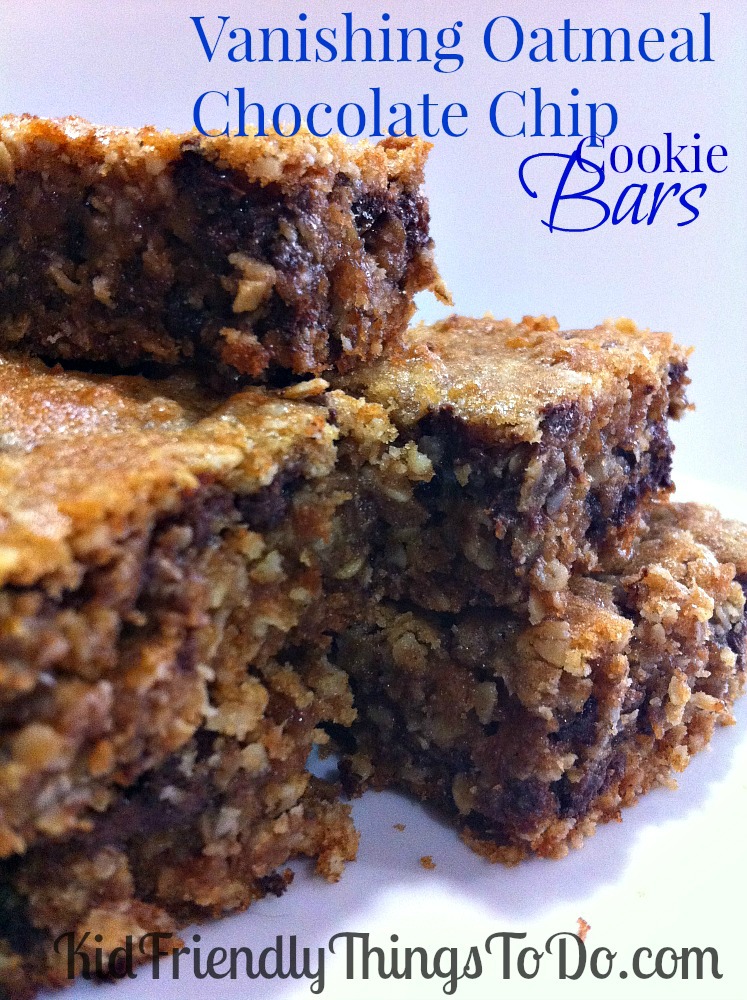 Vanishing Oatmeal Chocolate Chip Cookie Bars
2015-05-23 08:23:33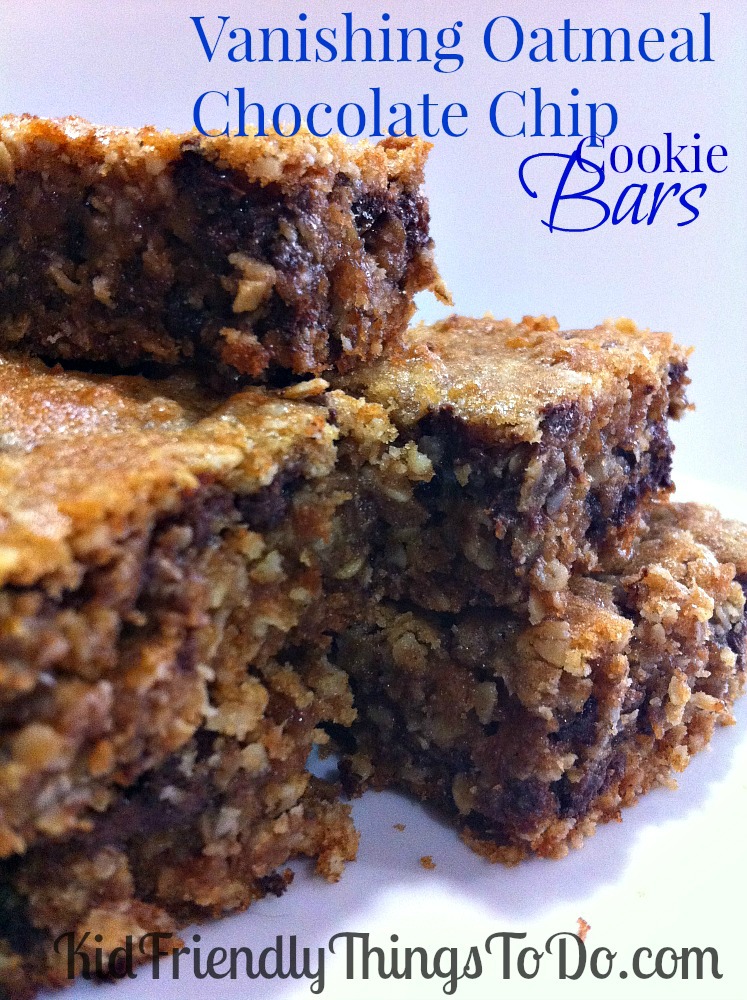 Ingredients
1/2 lb. of butter softened
1 cup of firmly packed brown sugar
1/2 cup of granulated sugar
2 eggs
1 tsp. vanilla
1&1/2 cups of flour
1 tsp. baking soda
1 tsp. cinnamon
1/2 tsp. salt
3 cups of Quaker Oats - Quick or Old Fashioned - uncooked
1 cup of mini milk chocolate chips, such as Hershey's
Instructions
Preheat oven to 350 degrees
In a medium bowl, Beat the butter and sugars together until creamy
Add the eggs, and vanilla, mix together
In a separate bowl, mix the flour, baking soda, cinnamon, and salt
Add the dry ingredients to the wet ingredients, and mix well
Fold in the Oatmeal, and Chocolate Chips
Press into an ungreased 9x13 baking pan
Bake for 30 minutes
Check doneness by inserting a toothipick into the middle. If it comes out clean they are probably ready.
Kid Friendly Things to Do.com - Family Recipes, Crafts, Fun Food Crafts, and Game Ideas https://kidfriendlythingstodo.com/
~Melissa – KidFriendlyThingsToDo.com