Easy Lemon Herb Turkey Breast & Gravy Recipe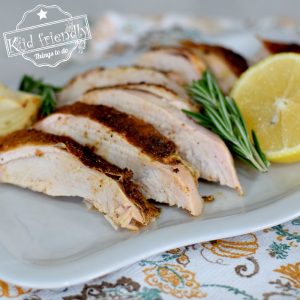 Posted by Melissa in Easy Family Recipes, Main Dish, Poultry | 0 comments
You guys…this recipe is amazing! Not only is it easy, but it's so flavorful. The gravy (you know how much I love gravy!) is gorgeous, and delicious. The turkey is juicy and oh so tasty. It's so nice to take a break from the monster turkey and concentrate on a simply turkey breast dinner. Simple and delicious. My 2 favorite recipe ingredients.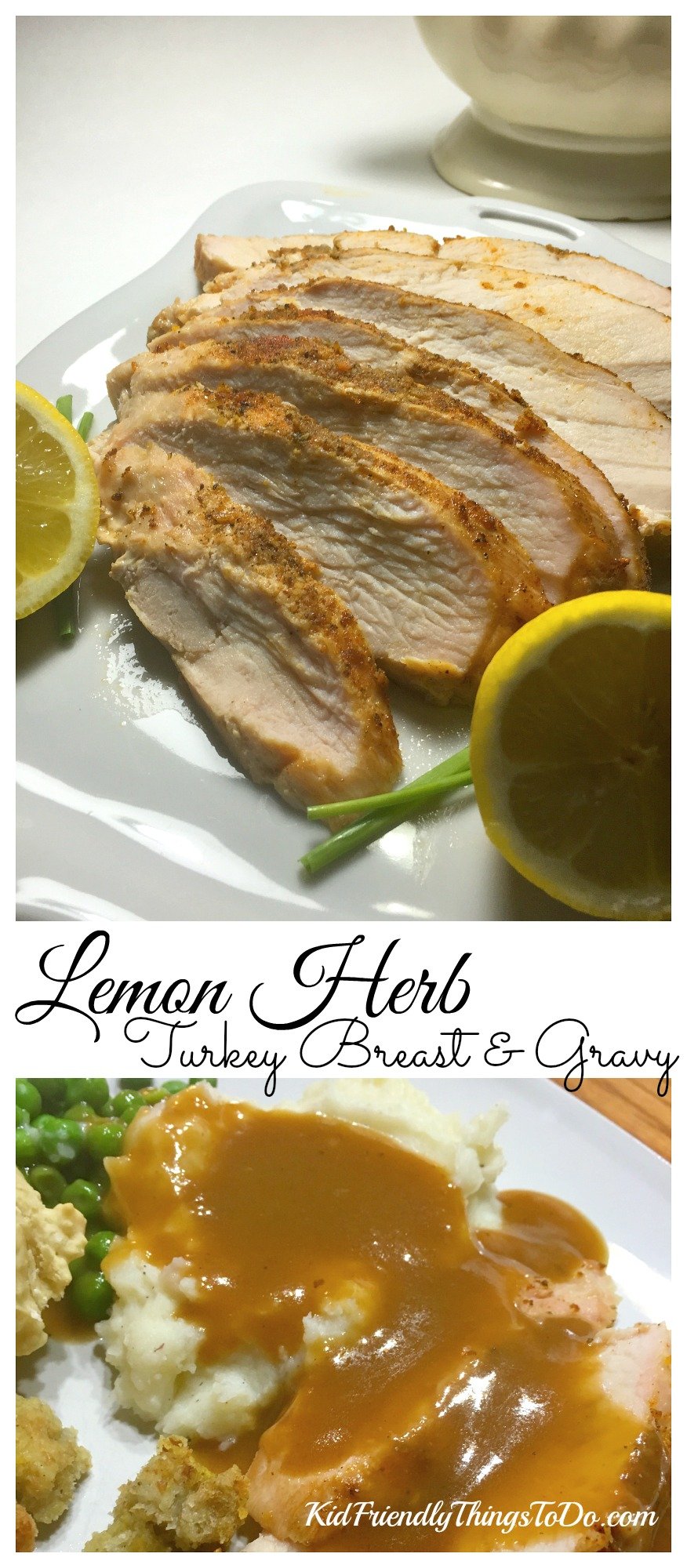 Glorious gravy. I did, in fact, taste the turkey before I smothered it in about a pound of gravy. It's delicious with or without.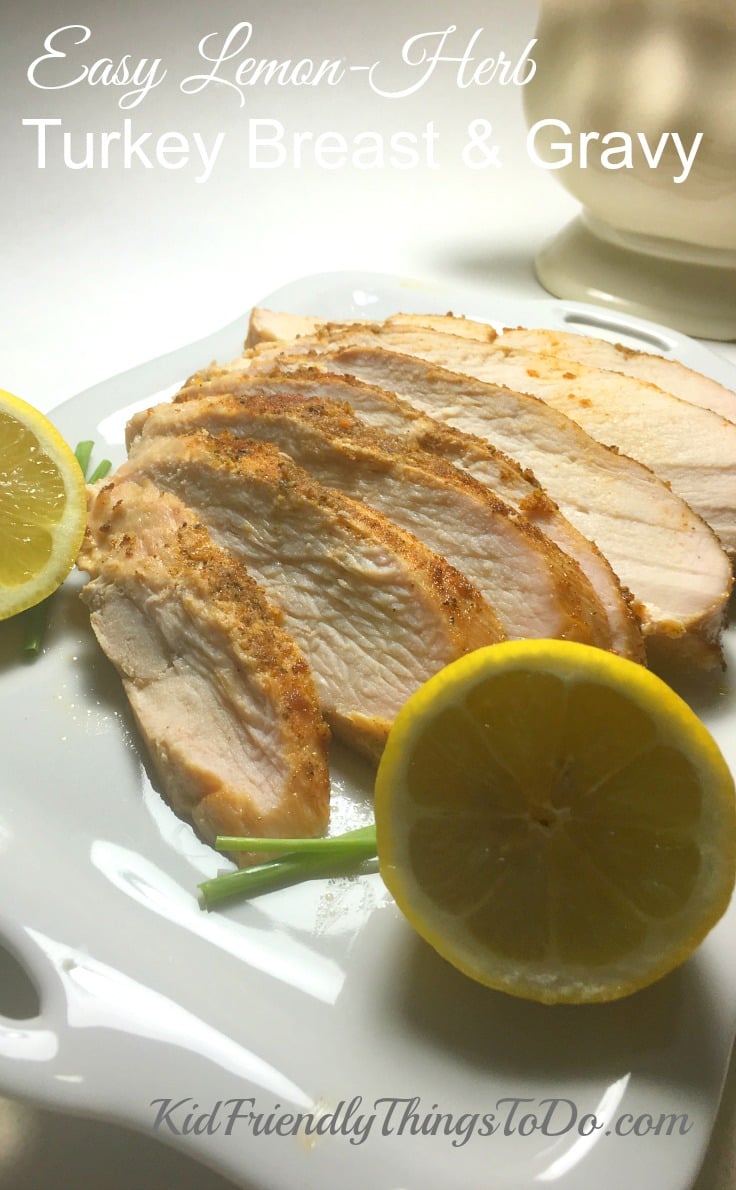 Here's the recipe for ya: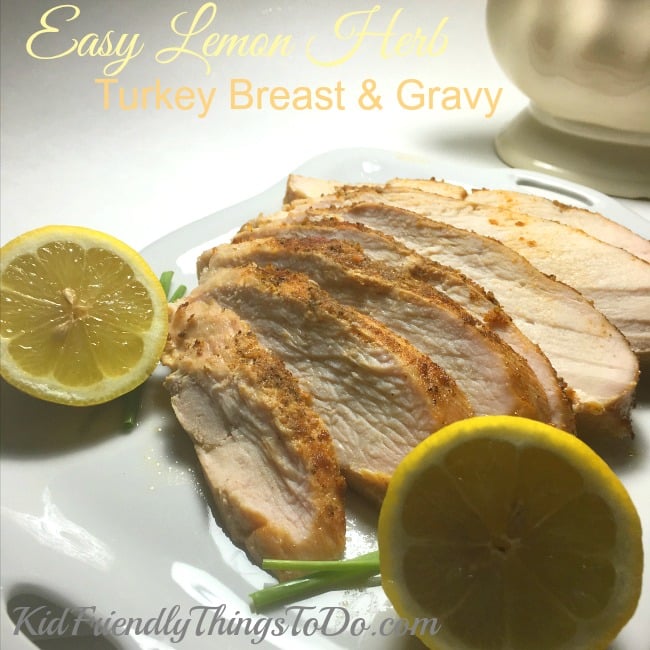 Lemon Herb Turkey Breast
2015-12-16 09:05:30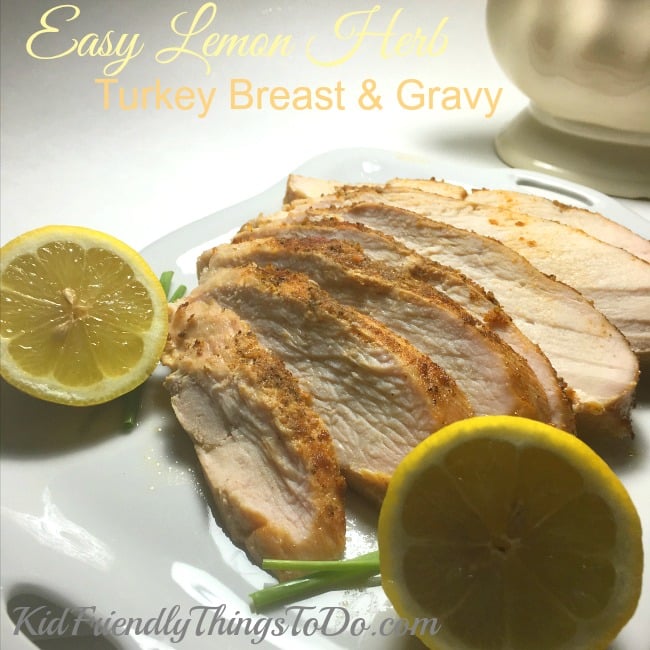 Serves 6
Ingredients
1 bone-in turkey breast (5 to 6 pounds)
1 medium onion, quartered
2 celery ribs, sliced
Chive stalks with roots cut off
1 cup of water
2 Tbsp. of olive oil
1 tablespoon lemon-pepper seasoning
1-1/2 teaspoons garlic powder
1-1/2 teaspoons onion powder
1 teaspoon rubbed sage
1 teaspoon paprika
2 tablespoons all-purpose flour
1 cup water
1 chicken bouillon cube
Instructions
Put the turkey breast in your roasting pan
Place the onion, celery, and chives around the breast
Add water to the bottom of the pan
Rub olive oil over the breast
Mix the spices, lemeon-pepper, garlic, onion powder, sage and paprika
Rub over the olive oil
Roast uncovered, in the oven at 325 degrees, basting about every 30 minutes
Bake for about 2 &1/2 hours, or until the internal temperature of the breast reaches 170 degrees
Remove the turkey from the oven and let the turkey rest while you prepare the gravy
In a medium size sauce pan, add the juices from the turkey pan
Because some juices will have evaporated, make a flour and water mixture with about 1/2 cup of water and the 2 Tbsp. of flour
Add that to the juices from the turkey
Add the bouillon cube
Whisk together, and boil until thickened
Slice turkey breast and serve with gravy
Notes
*If you find all of the water has evaporated (it happens sometimes), then add about 1/2 cup to the bottom of the pan. Incorporate the drippings from the turkey with the water by mixing them into your water.
Adapted from Taste of Home
Kid Friendly Things to Do.com - Family Recipes, Crafts, Fun Food Crafts, and Game Ideas https://kidfriendlythingstodo.com/
~Melissa – KidFriendlyThingsToDo.com