Meet Melissa Haines
I'm the creator of a site called Kid Friendly Things To Do, where you'll find hundreds of tried and true family recipes, fun food crafts for holiday treats, crafts for kids, plus fun and hilarious games to play at parties or at family game night.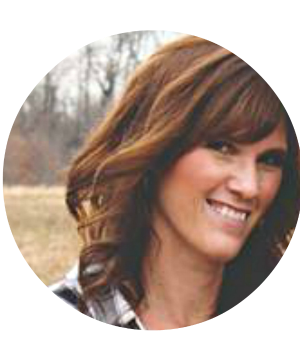 I'm a former elementary school teacher and volunteer field editor for Taste of Home Magazine (a national cooking magazine), a mom of 4, a creative thinker, a recipe maker, and a coffee inhaler. I love to travel with my family and spend as much time making memories as I can before they're all grown up.
I've been doing this for a long while, and I am tickled and honored to have some of my recipes, holiday treats, crafts, and game ideas featured on sites or in magazines like…
The Today Show, Good Housekeeping, Country Living, Taste of Home, BuzzFeed, Redbook, Jell-O, The Pioneer Woman, and a London Newspaper
I'm so glad you're here. I hope you'll stay a while, and I hope you'll be back so often that we become great friends.
You might have dropped in because you're in need of quick and easy recipes that are tried and true – for those crazy busy nights. Or you might be a teacher, parent, or grandparent who loves spending time with the kids – crafting, playing games, or eating fun food crafts. Either way, I know you'll find it here where I always say that we are keeping it simple, because who has time for complicated?
Besides being able to share ideas with you, the next generation is one of the reasons that I started documenting recipes, and ideas on this little blog of mine and why I continue to do it. I am so grateful to be able to catalog old family recipes, holiday craft ideas from all generations, games to play, and adorable holiday treats for my family to use and for me to share with all of you.
Easy Recipes
My motto has always been…Keeping it simple, because who has time for complicated? That applies to everything on this site, but especially the recipes. We have all found ourselves with busy nights and nothing planned for dinner. Let me help you by providing you with quick and simple meals that the whole family will love.
Throughout my childhood, I can remember going to church potlucks or having huge family reunions with tables full of food from my fifty or so cousins, aunts, and uncles. My mom was always in her kitchen making her famous four-layer cake, or chocolate holiday treats, and my dad was always hosting fish fries for the community.
Food was always at the center of happy times, and I want to keep that tradition going in my kid's modern world with a version of what I grew up in. That's one of the reasons why I applied and became a Volunteer Field Editor for the Taste of Home Magazine. Growing up in the Midwest, the latest edition of Taste of Home was always on the kitchen table, and my mom was cutting out recipes while we all drooled over them. How fun is it that after I grew up and moved out, I became a part of that very magazine and had my recipes like this Pizza in a Muffin Tin, my Mini Pot Pies, or my recipe for Homemade Chocolate Whipped Cream published in Taste of Home recipe books and magazines that were being distributed throughout the world? I know my family back home was beaming with pride, and one day even though they could care less now, I think my kids will see how that is pretty cool.
These days, as the kids have grown older, our family has shifted to busy nights and much-needed easy recipes. I know a lot of you are in the same boat, so you'll find loads of easy-to-make recipes for those sports and activity-filled nights right here to help you through this chapter of life.
Fun Food Crafts – Holiday Treats
Oh my goodness. One of my favorite parts about being a mom is making fun and adorable holiday treats. I've always gone a bit overboard on my creative side with food, but always in a fun way. Now, my motto is "Keep it Simple", which carries into my holiday treats, as well.
My food crafts are simple and easy so you can recreate them with or for your kids and grandkids at home. On this site, you'll find fun holiday treats like a Heart Shaped Ladybug for Valentine's Day, or Heart Shaped Ladybug for Valentine's Day
Crafts for Kids
Wow! We have had so much fun creating crafts together for this site. Since my kids were little ones, I've always made sure to create and store away holiday crafts, and seasonal crafts.
Not only do I have a background of being a mom to these 4 incredible kids, but I was also an Elementary School Teacher. After I put being a full-time teacher on hold, I became a room mom and hosted loads of classroom parties. Throughout the years, I watched my mom and dad as Sunday School teachers and eventually become a Sunday School Teacher, myself. Though I do not teach school or Sunday school anymore, I have brought all of the ideas from past and present crafts to this site to share with you all.
Fun Games to Play
Again, going back to my childhood with huge family reunions, school parties, and church functions – games were always a vital part of laughter and bonding with each other. As a room-mom for my 4 kids, I've also hosted my share of holiday classroom parties with games being a huge part.
Throughout the years, I've had so many fun birthday parties for the kids and now as they are all older we host fun holiday parties. Games are always involved. Sometimes, we get wet or messy. They are almost always hilarious! Our Minute to Win It Parties is always a favorite. Here's a Minute to Win It post that I think you'll love.
When the holidays are over, and the kids are bored, I create fun summer activities and games to play. Of course, I take pictures and share ideas with you in the hopes that you'll get some enjoyment out of them too.
Sharing has always been in my character, so thank you for letting me share recipes, holiday treats, crafts, and fun games to play with you each and every day. I love hearing back from you and the creative ways that you have used my recipes, and ideas. I am so grateful for each and every comment that you make.
Contact Melissa at this email address: [email protected]
~ Melissa Haines
Owner and Creator of
KidFriendlyThingsToDo.Com
and
RecipesPassedDown.com