Hey all! I am bringing this one out of the archives for all of your delicious barbecues this summer! I'm telling you…one bite of grilled meat with this stuff rubbed on will have you hooked for life! You'll be a lifer! Oh and psst…It's a great Father's Day present! Here's the post with some updated pictures. YUM!
I recently put gift baskets together with a Barbecue theme. I included the S'mores Marshmallow Pops from a previous post, and two dry rubs! This is the Smoky Sweet Rub Recipe that I used. Let me tell you, it's so nice to have a rub on hand to just throw on some drumsticks, and know they will have INSTANT great flavor! Yep, no waiting necessary. How cool is that?! Here's the recipe: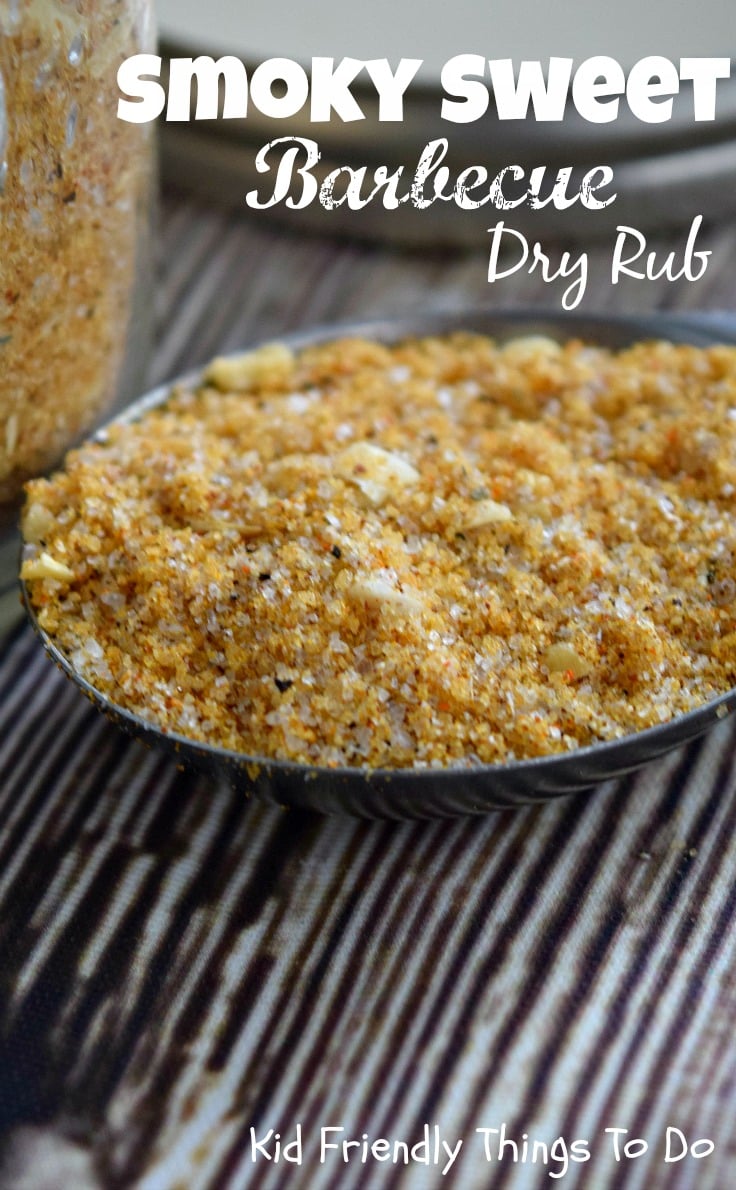 You'll Need:
(This makes 1 cup and fills up about 1/2 pint)
1/4 cup of Sea Salt – Course is the best, but either fine or coarse will do. Do not use regular table salt. The result is just too salty *Kosher salt is a good substitute
1/4 cup of firmly packed brown sugar – I used light
2 Tbsp. plus 2 tsp. of Spanish Paprika which has a natural smoked flavor, or Smoked Paprika (depending on how smoky you like it, and what is available at your local market)
2 Tbsp. granulated sugar
2 tsp. garlic powder
2 tsp. ground black pepper
1 tsp. dry mustard
1 tsp. ground cumin
1 tsp. ground ginger
1 tsp. minced dried onion flakes
Now:
All you have to do is mix the above ingredients together!
Store in an air tight container
Rub on Chicken, Steak, Ribs, or Pork
Grill, and enjoy!
*Note – you can double, triple, or quadruple this recipe! "The more the better" is what I say.
~Melissa – KidFriendlyThingsToDo.com
[/box]