BBQ Ham Slow Cooker Sandwiches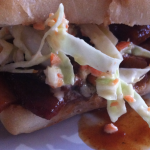 Posted by Melissa in Easy Family Recipes, Main Dish, Other | 2 comments
This Slow Cooker BBQ Ham recipe, much like Pittsburgh's famous chipped ham BBQ sandwiches, is perfect for a large gathering of friends and family. I love walking into the kitchen, smelling the aroma from the crock pot and knowing that dinner is one step closer to being done.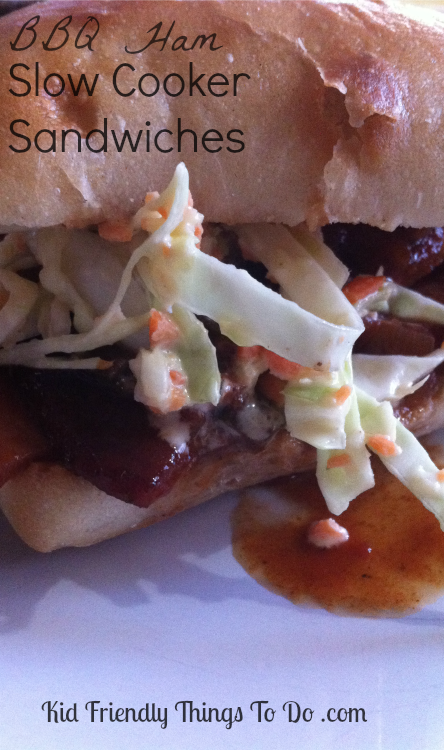 Recipe for Copy Cat KFC Cole Slaw is found here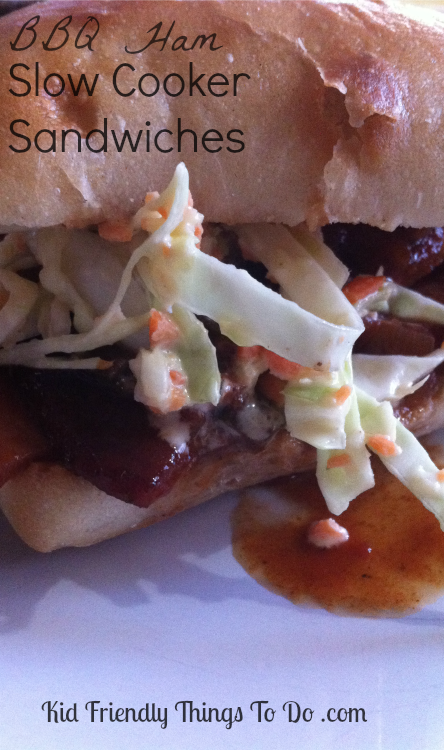 BBQ Ham Slow Cooker Recipe
2015-02-24 08:06:01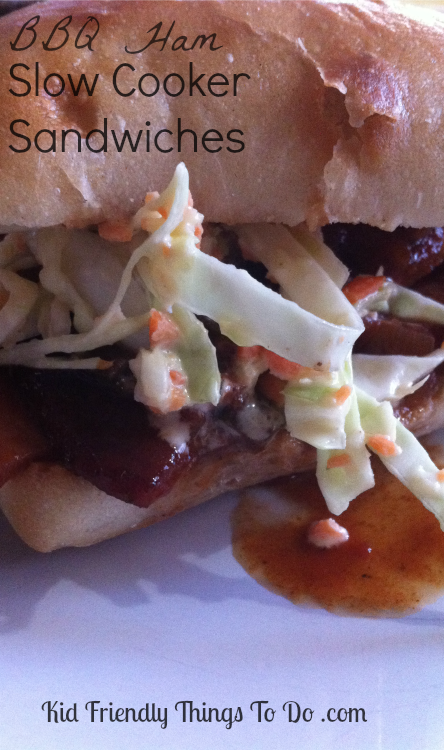 Ingredients
1 cup of ketchup
1 small sweet onion - chopped
1/2 cup green pepper chopped
1/2 cup of packed brown sugar
1/4 cup of lemon juice
3 T Worcestershire sauce
1 Tbsp. yellow mustard
1 tsp. ground cinnamon
1 tsp. ground cloves
1 tsp. paprika (smoked is optional)
2 lbs. of sliced deli ham - extremely thin - preferred method is "chipped"
Instructions
Combine everything but the ham in a medium sized saucepan, over medium heat
Bring to a boil and then reduce the temperature to a simmer for about 5 minutes
Put the sauce and ham slices into a slow cooker
Cook on high for about 3 hours
Serve on buns or ciabatta rolls
Adapted from Taste of Home
Kid Friendly Things to Do.com - Family Recipes, Crafts, Fun Food Crafts, and Game Ideas https://kidfriendlythingstodo.com/