Have you ever had some of the egg shell fall into your batter? It happens a lot when you are cooking with kids. Every single time! Luckily I have a fool proof easy, and kind of fun way to pull the egg shell out.
I remember when my mom taught me this simple kitchen tip. I was blown away! How can an egg sheel attract an egg shell?! Seriously…Mind Blowing! Here's my Catching Stray Egg Shells – A Cooking Tip –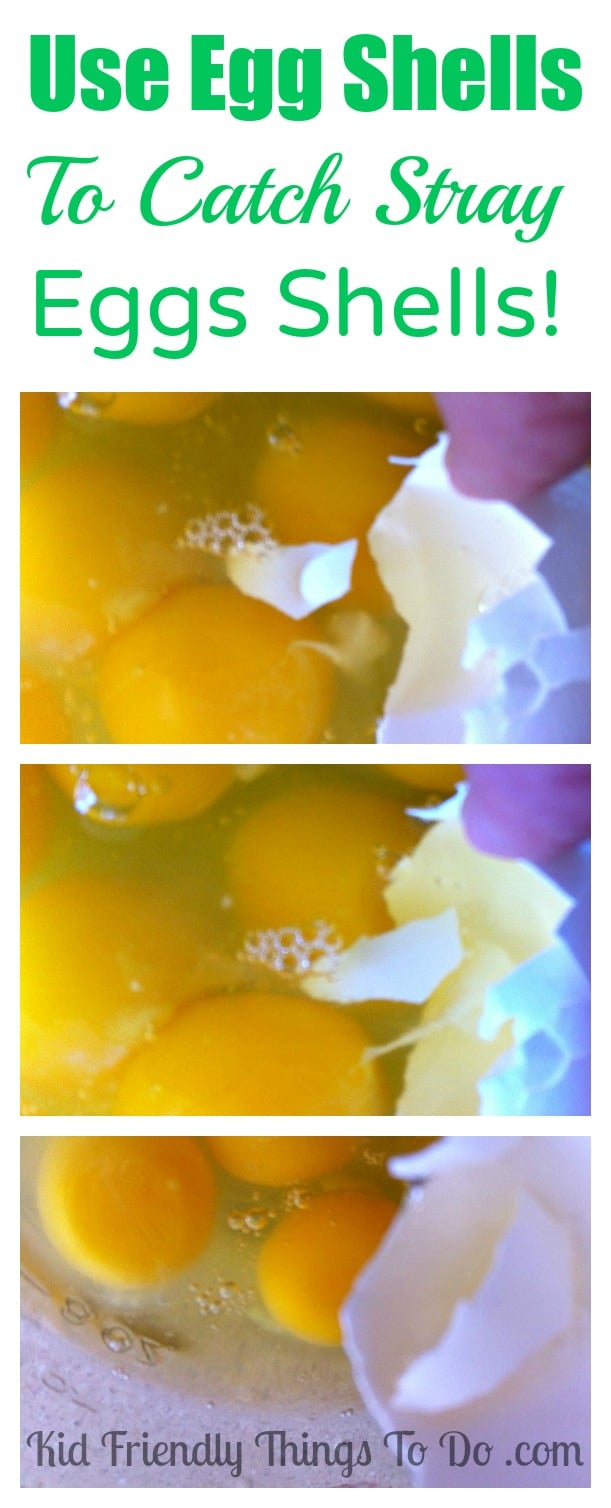 I love this simple fix for dropping a little egg shell in the bowl
All you have to do is take an egg shell half, and place it in front of the broken piece of egg shell
The broken egg shell will be sucked into the shell you are holding
Watch it race right into your little shell vacuum
You got it! Continue on with your recipe
That's it!
If you enjoyed this post, Catching Stray Egg Shells – A Cooking Tip – then don't forget to follow along for more tips, recipes, crafts, DIY, and more!
[box] [/box]
~Melissa – Kid Friendly Things To Do .com