Making Marshmallow Shapes Using Cookie Cutters and Jumbo Marshmallows
Posted by Melissa in Birthday/Holiday & Celebration Dish, Drinks, Easy Family Recipes, Fun Food Crafts, Game Ideas, Halloween, Halloween, Halloween Recipes, Marshmallow Fun, Other Fun Drinks | 0 comments
No marshmallow recipe here. We just used jumbo marshmallows, and a rolling pin to make our fun Halloween Marshmallow Shapes! Here's how: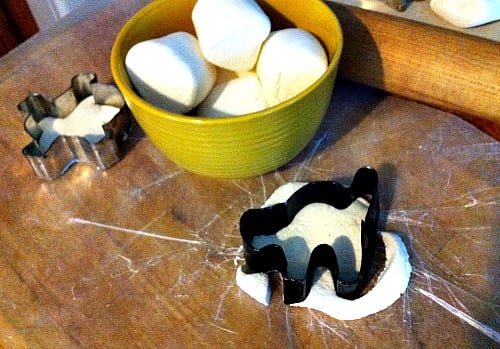 The DOWNER to using the standard 3 inch cookie cutters –
It will take some muscle to really stretch those marshmallows out big enough. I will tell you, that if you have MINI cookie cutters, then use those. I will be purchasing the mini Halloween cookie cutters, soon, and doing this again.
It definitely helps to let your marshmallows set out a couple of days to get a little stale. I know, that sounds weird, but it helps to have a little less elasticity in rolling. The staler the better! 😉
Also…get the jumbo campfire marshmallows for this
The BONUS to using 3 inch cookie cutters –
Easier to decorate with frosting 🙂
And, just look how cool it looks floating in hot cocoa!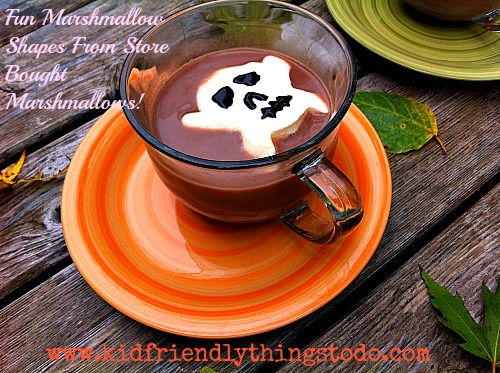 I let my marshmallows set out for about 2 days, and couldn't stand it any longer. I just had to have some fun with them! This is from a skeleton cookie cutter. I used gel icing to decorate.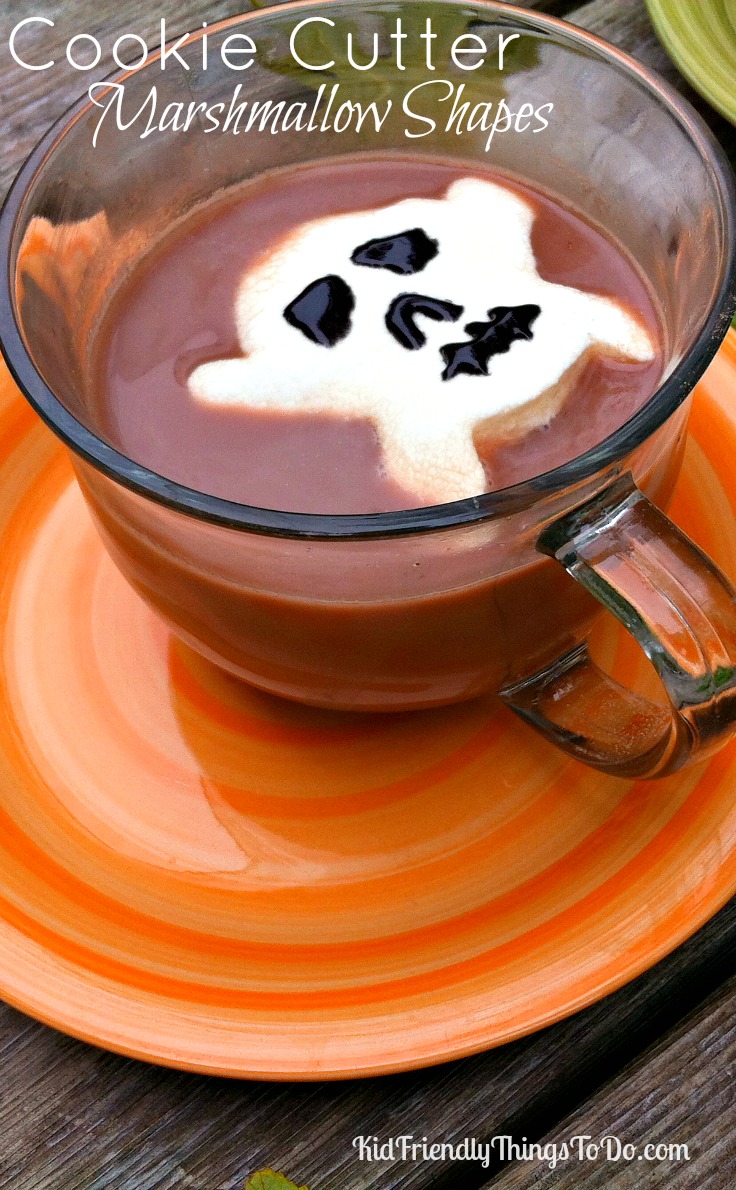 It almost impossible to avoid getting some hot chocolate on the edges. The marshmallows just tip a little. Martha Stewart must do it with tweezers!
Perfection is not the point here. It's having fun with one of my favorite holidays, and favorite kids!
~ Melissa – KidFriendlyThingsToDo.com