Buffalo Wing Sauce Dip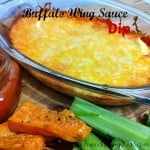 Posted by Melissa in Appetizers, Easy Family Recipes, Game Ideas, Super Bowl & Football Fun | 0 comments
This is such a delicious and easy dip! It's perfect for Super Bowl Sunday! Here's the recipe: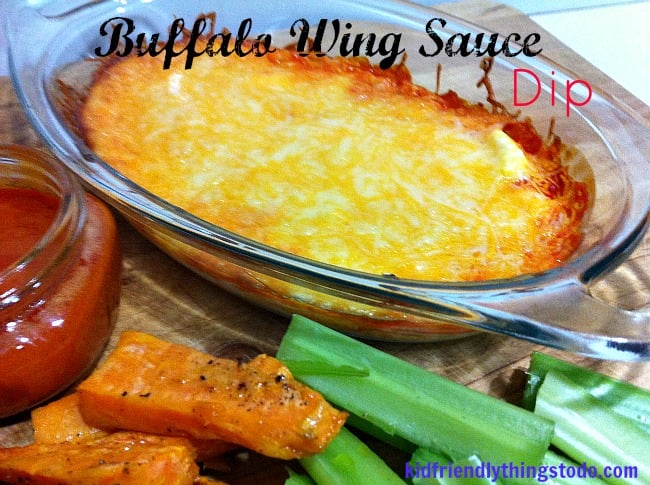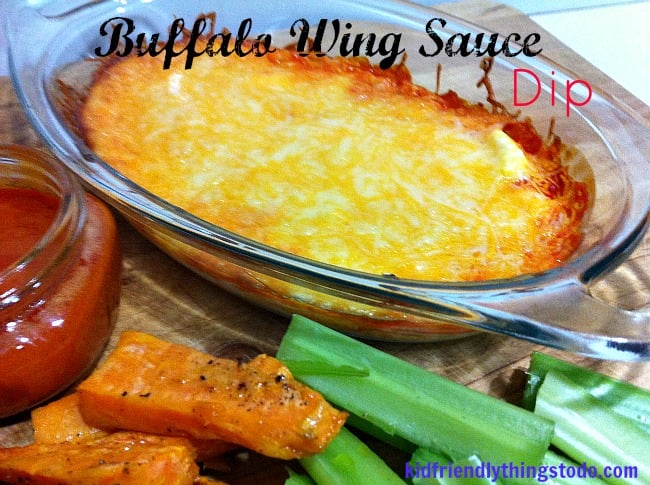 Buffalo Wing Sauce Dip
2015-01-16 09:33:21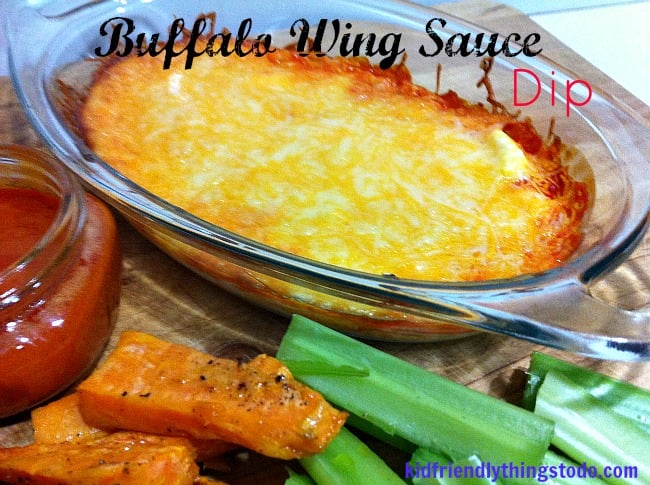 Delicious Dip for Game Day!
Ingredients
1 package (8 ounces) cream cheese, softened
1/2 cup ranch salad dressing
1/3 cup buffalo wing sauce - Iike Frank's Buffalo Sauce
2 cups shredded ColbyJack cheese
Instructions
Just layer all of the ingredients starting with cream cheese, and ending with sprinkled cheese on top! Bake it at 350 degrees for about 20 minutes or until cheese is melted!
Notes
Serving Options - Bread slices, celery sticks, or baked sweet potato sticks
Kid Friendly Things to Do.com - Family Recipes, Crafts, Fun Food Crafts, and Game Ideas https://kidfriendlythingstodo.com/
Linking Up To: