Today I'd like to share a fun food treat for spring, Easter, summer, or anytime! These Lemon Flavored Bunny Tails are a light and fluffy treat. They the perfect sweet addition to your fun party. Just so you don't have to explain how these flun meringue cookies are related to Easter…I've made you a FREE BUNNY TAILS PRINTABLE! Come on in and I'll share the easy "how to" and recipe for these yummy delights!
I made the flavor lemon for a fun spring flavor that the kids love. My first test batch were almond flavor…just as delicious. These meringue cookies are a cute addition to the Easter table, but they would be a great treat anytime of the year. If you are looking for a fun cookie to get the kids involved in, this is a great one. They are super simple and fun. I'll warn you though…there is a lot of patient waiting. Not a virtue that I possess!
Here's What You'll Need for my Bunny Tails Lemon Flavored Meringue Cookie Recipe:
3 egg whites that have warmed up to room temperature
1/4 tsp. of cream of tartar
1 dash of salt
2 tsp. of lemon extract
3/4 cup of granulated sugar
Extra Equipment:
Mixing bowl – stainless steel is preferred and mixer
Piping bag with a #32 tip for a meringue fancy lines (like the image in the bottom of the collage found below) or a #12 for just simple round bunny tails
Parchment paper lined baking sheets

Now, onto the fun:
Preheat your oven to 200 degrees – My oven runs on the warmer side so I adjusted my temperature accordingly. You want to stay low and long so they don't brown or crack.
*My first batch were baked at 250 degrees and they came out an ivory color. They were still delicious and pretty, just not bright white
Mix the egg whites
Add the cream of tartar, salt and flavoring
Mix well
Gradually – 1 tbsp. at a time add the sugar
Continue to mix for about 7 minutes until the eggs form a soft peak
Add the mixture to your piping bag and pipe circle that are about 1&1/2 inches wide
On your parchment paper…Start out making the outside of the circle, working your way to the center forming a mound at the center
Place your baking sheets in the oven and leave them for what seems like forever.
Bake them for 1 hour and then this is very important…turn the oven off and leave them alone in the oven!
Do not open the door!
Let them continue to sit in the oven for at least 1 more hour – longer if you can stand it!
They will continue to bake in the warmth of the oven. If you take them out too early, the middle will be gooey and uncooked
Finally….when all of the waiting is over, take them out and let them cool off to enjoy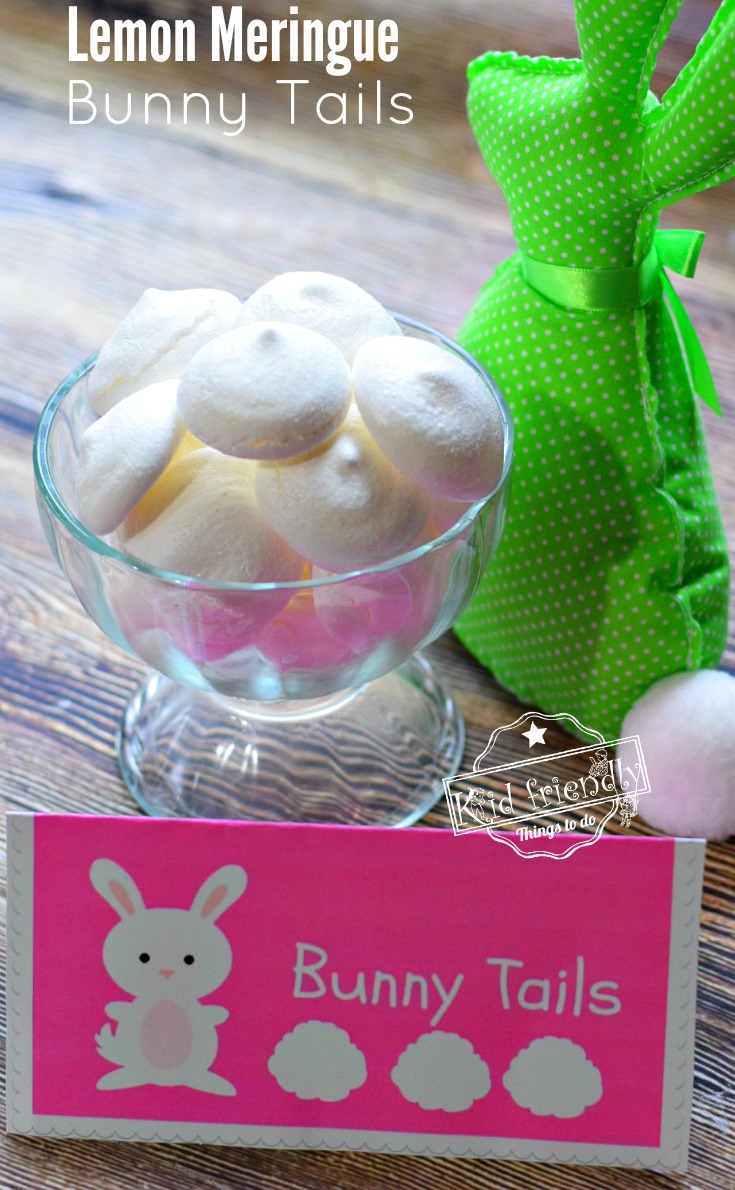 Here's a free printable to set out near your Bunny Tail Meringue Cookies
Just click on the printable and print on cardstock: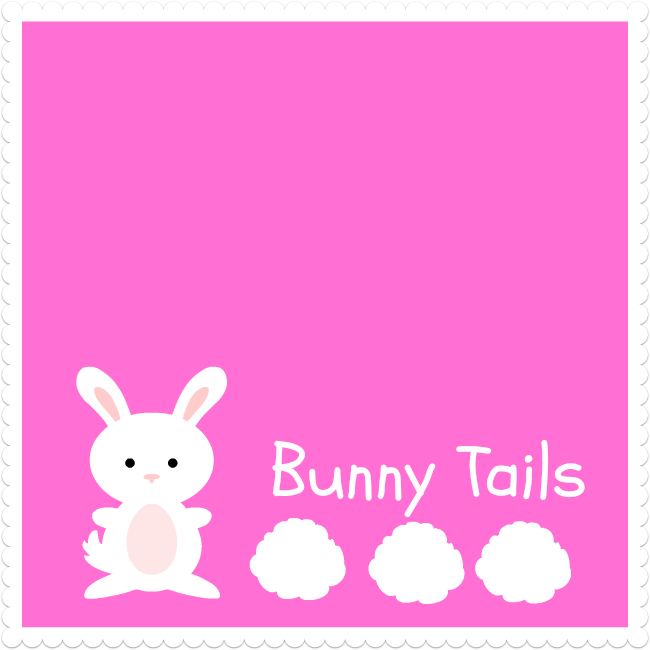 Here are my top Amazon Picks for this recipe:
(affiliate links)
[box] [/box]
Happy Easter and Happy Spring!
~Melissa – Kid Friendly Things To Do