I'm not trying to scare you, but I have to inform you…summer is almost here! The kids will be out of school, Memorial Day celebrations will commence and then we move on to endless backyard parties, Fourth of July, and on and on and on… Summer is one endless fun party. It's fun, but we need simple, cute and yummy treats for all of this partying. I think this fun and easy snack just might do the trick. What a perfect way to top off a hot summer party. Patriotic Treat Bags Filled with Red, White and Blue Ice Cream Toppings that look like and Ice Cream Cone. It's summer in a bag! Come on in and I'll share the simple "how to":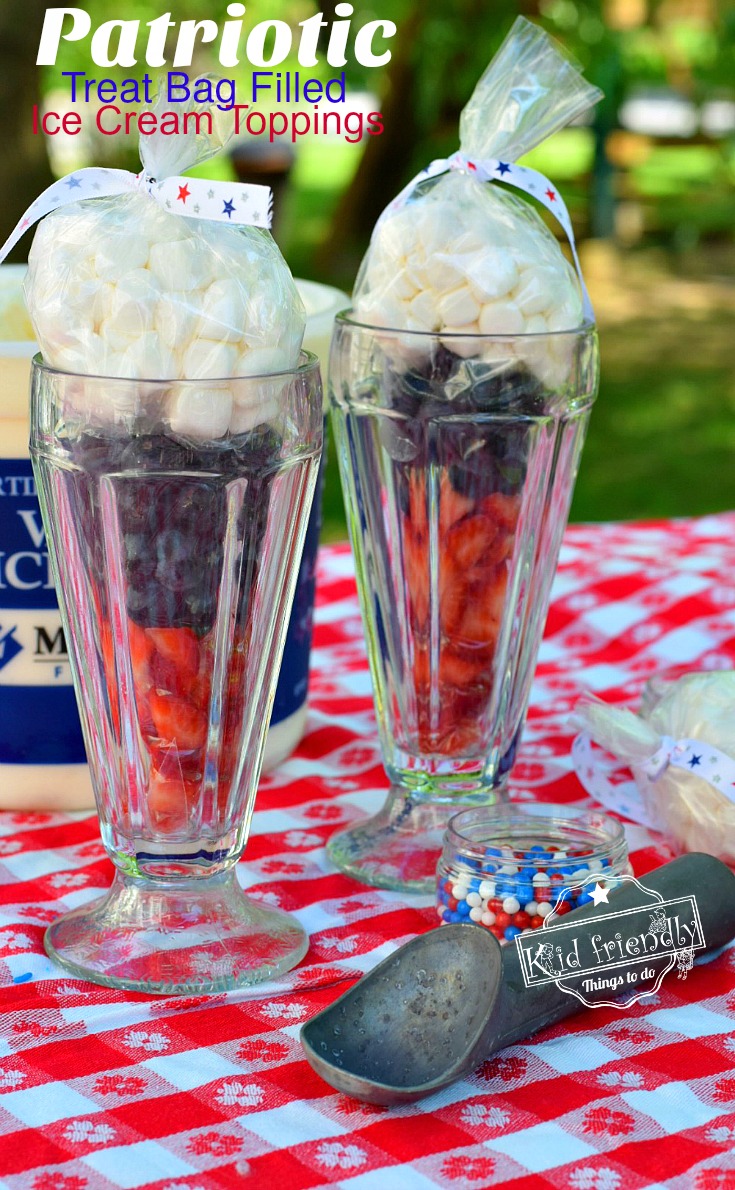 I love how they fit perfectly into these sundae glasses. The kids loved the snack just on it's own, too. Ice cream or no ice cream. Either way, it's a fun and patriotic dessert.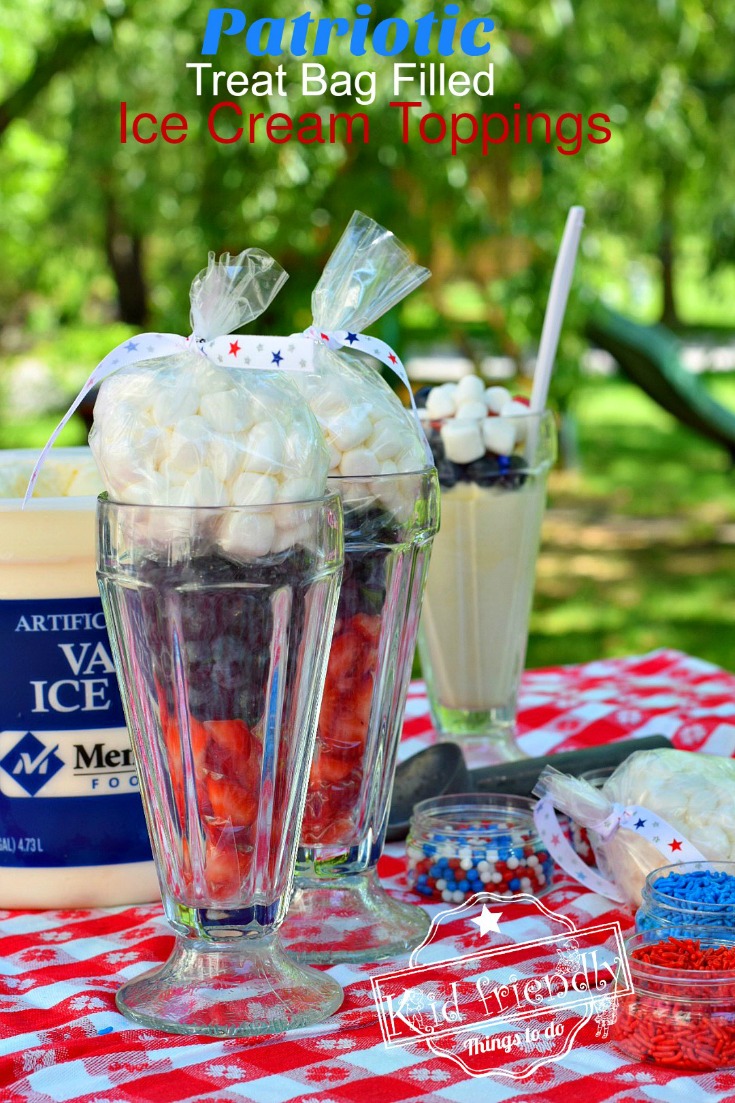 Here's What You'll Need For This Patriotic Fun Food:
Makes 1 dozen bags:
1 pound of fresh strawberries
1 pint of fresh blueberries
1 bag of mini marshmallows
cone shaped bags with twist ties
1 dozen baggies (quart sized)
1 doz. more twist ties
patriotic ribbon
Additional suggested supplies:
ice cream and scoop
measuring equipment
mixing bowls
spoons
bowls or sundae glasses
Instructions:

Cut the stems off of the rinsed strawberries and cut them into bite sized pieces
Grab your cone bags and scoop out about 1/4 cup of strawberries into the bottom of the cone
Add 1/4 cup of blueberries to the top of the strawberries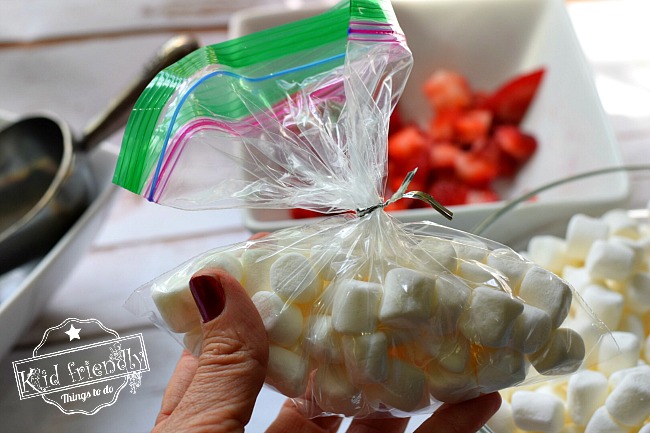 Pour 1/2 cup of marshmallows into a baggie and twist tie to secure right above the marshmallows

Turn the marshmallow bag so the twist tie is at the bottom and place that on top of the blueberries
Twist the top of the cone bag and tie a patriotic ribbon around it

You can serve with ice cream which is so yummy. Everyone will have lots of toppings to pour on top of their ice cream sundaes. Or, you can just serve alone as a fun snack. Just supply bowls and a spoon.
That's It! See? Simple, fun and done! My motto.
Here are my top Amazon Picks for this fun treat:
[box] [/box]
~Melissa – Kid Friendly Things To Do