Reindeer Marshmallow Pops for a fun Christmas Treat. Marshmallows dipped in chocolate and paired with candy can antlers make the perfect party treat for Christmas.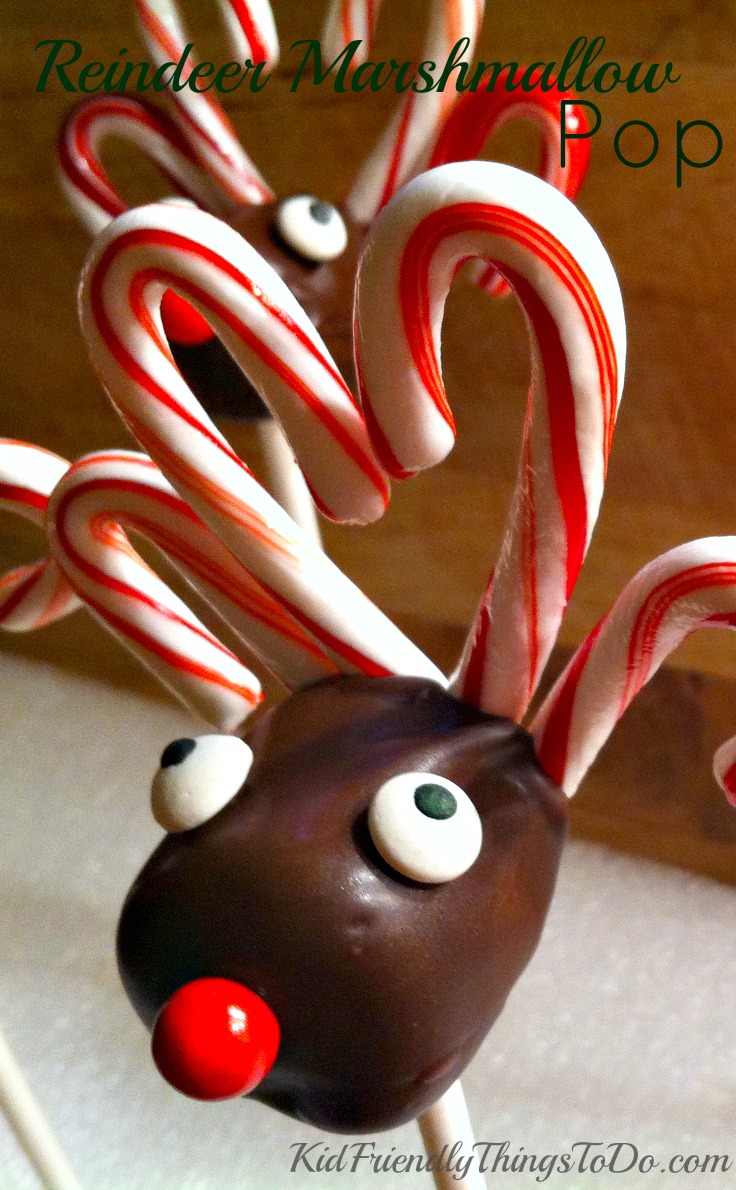 Reindeer Marshmallow Pops
Last night the family hung out on the couch watching Fred Claus. I watched from the kitchen and surprised the kids with these. I am so tickled at how these turned out. As a matter of fact, when it was time for the kids to eat them…I winced a little. I had become attached to the cute reindeer in my kitchen. Here's what I did to make these cuties.
Are you looking for fun Christmas treats? Check out some of my other posts, like: 
Let's make sure you have everything you need for these fun Christmas pops…
Ingredients You'll Need:
Marshmallows – Large "not giant""
Chocolate Candy Melts – brown
Sixlets – (red)
Candy Eyes
Mini Candy Canes
Lollipop Sticks
You'll also want to prepare a small cookie sheet with wax paper on top – Make sure the pan will fit into your freezer
Instructions:
* you should be able to cover 24 marshmallows with one bag of chocolate melts 🙂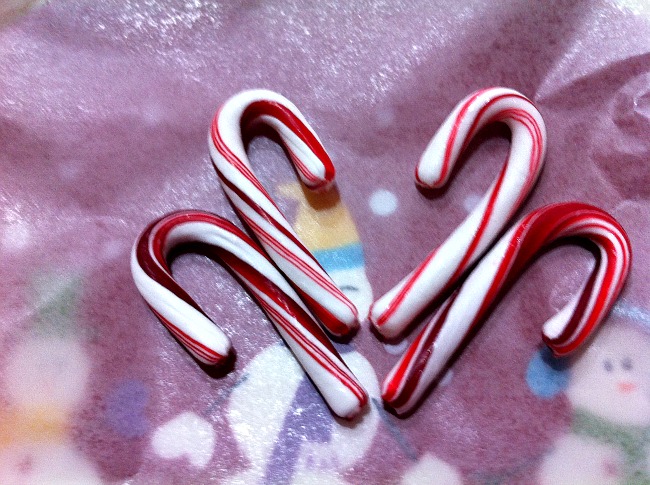 You'll want to take the candy canes out of the bag  and get them ready for the marshmallows

I placed to facing each other forming a heart, and then two more facing the opposite way forming a V under the heart
Prepare your marshmallows by pushing the  lollipop sticks into them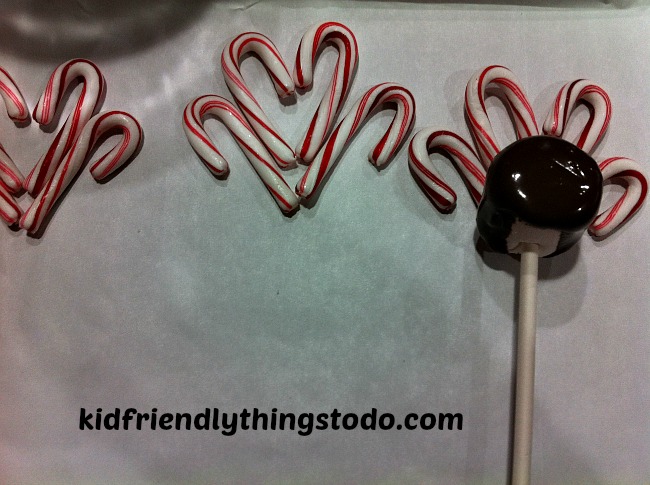 Use a large glass microwave-proof bowl to melt your chocolate melts – You can use the package directions
I like to heat mine for 1 minute, stir and add 30 more seconds – or until the chocolate when stirred is smooth
Dip the marshmallows into the chocolate and place it onto the ready-made antlers – look under the marshmallow to make sure chocolate is gluing the candy canes to the marshmallow – if not nestle it in more to give the candy some more glue
Add your red Sixlet to the top of the marshmallow
Once you've filled your pan – pop the reindeer in the freezer to allow the chocolate to set up and harden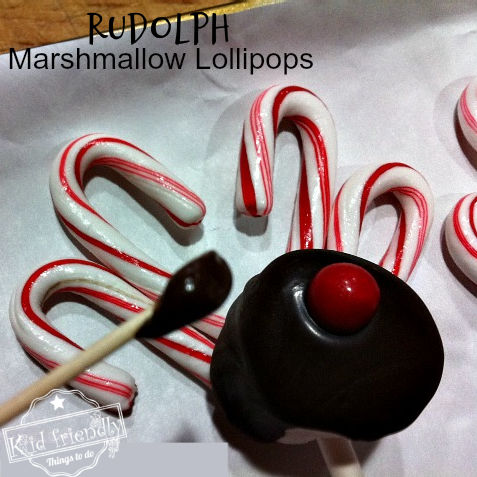 Once it's ready – it should only take a few minutes, Pull the reindeer out, and use a toothpick to dip into the melted chocolate (if the chocolate has hardened – pop it back into the microwave for 30 seconds) Once you have a little chocolate on the toothpick, dot the marshmallow with the melted chocolate (right where your eyes will go) and place the candy eyes onto the melted dots
This will only take a second to glue – the cold chocolate will help speed the process
Merry Christmas!
Print
Reindeer Marshmallow Lollipops With Candy Can Antlers
These marshmallow reindeer are so cute! You'll have a hard time eating them!
Marshmallows – Large "not giant""
Wilton Chocolate Candy Melts – brown
Sixlets – (red)
Candy Eyes
Mini Candy Canes
Lollipop Sticks
You'll also want to prepare a small cookie sheet with wax paper on top – Make sure the pan will fit into your freezer
Instructions
You'll want to take the candy canes out of the bag and get them ready for the marshmallows
I placed to facing each other forming a heart, and then two more facing the opposite way forming a V under the heart
Prepare your marshmallows by pushing the lollipop sticks into them
Use a large glass microwave-proof bowl to melt your chocolate melts – You can use the package directions
I like to heat mine for 1 minute, stir and add 30 more seconds – or until the chocolate when stirred is smooth
Dip the marshmallows into the chocolate and place it onto the ready-made antlers – look under the marshmallow to make sure chocolate is gluing the candy canes to the marshmallow – if not nestle it in more to give the candy some more glue
Add your red Sixlet to the top of the marshmallow
Once you've filled your pan – pop the reindeer in the freezer to allow the chocolate to set up and harden
Once it's ready – it should only take a few minutes, Pull the reindeer out, and use a toothpick to dip into the melted chocolate (if the chocolate has hardened – pop it back into the microwave for 30 seconds) Once you have a little chocolate on the toothpick, dot the marshmallow with the melted chocolate (right where your eyes will go) and place the candy eyes onto the melted dots
This will only take a second to glue – the cold chocolate will help speed the process
Notes
Yields – you should be able to cover 24 marshmallows with one bag of chocolate melts 🙂
~Melissa – KidFriendlyThingsToDo.com