These are some of my Favorite Easter Dessert Ideas and Fun Easter Treats for Kids. Perfect for spring or your holiday celebration.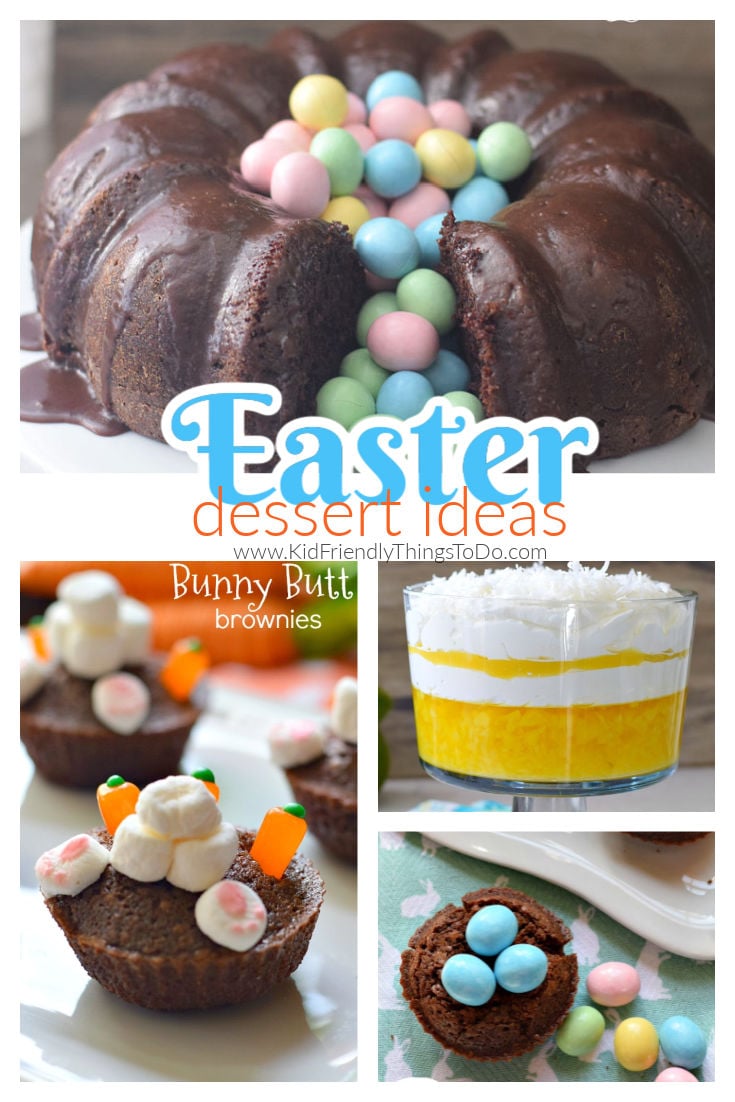 Best Easter Dessert Ideas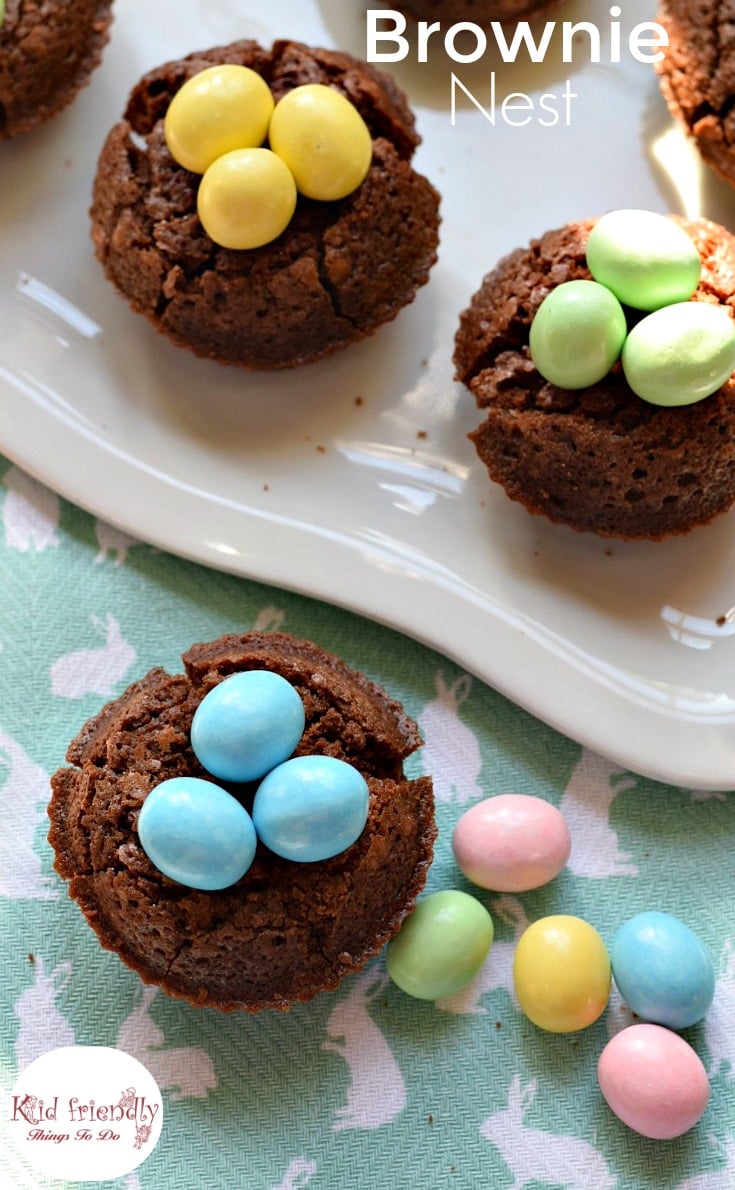 These are another simple and fun dessert. I know I always go for the brownie dessert. Here's a link to these cute brownie bird nests.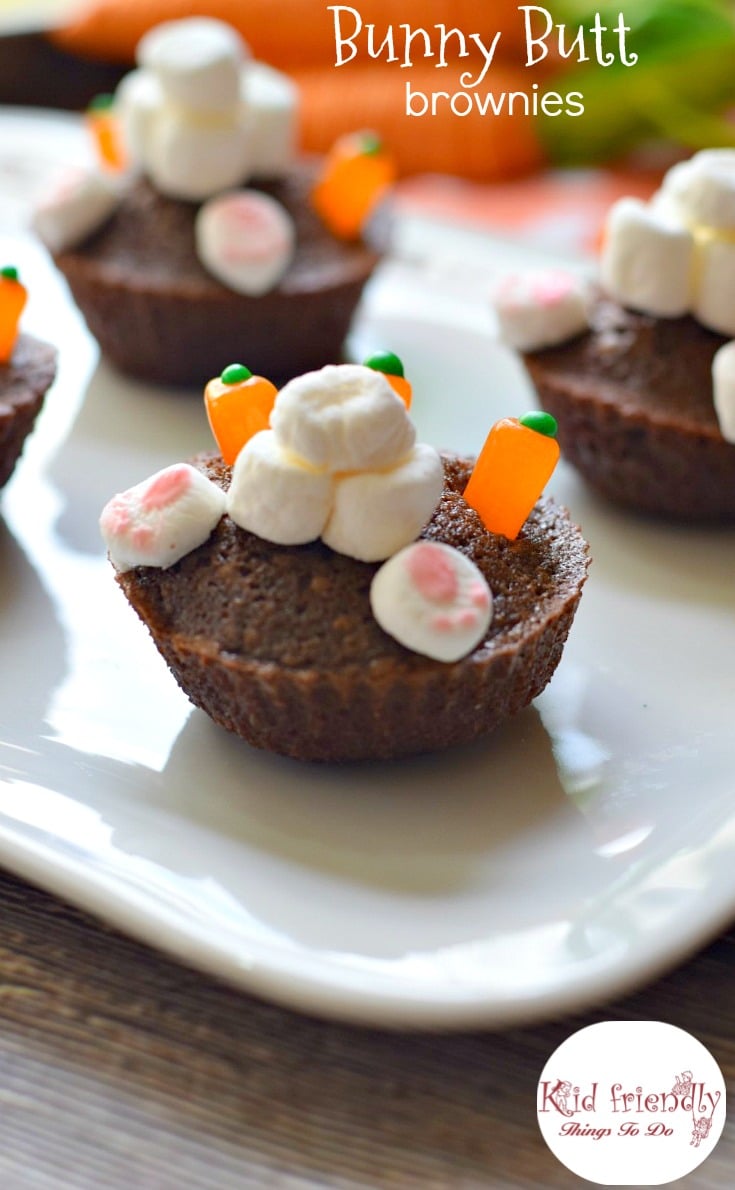 This little bunny tush is so cute. I love it! Here's the tutorial for this cupcake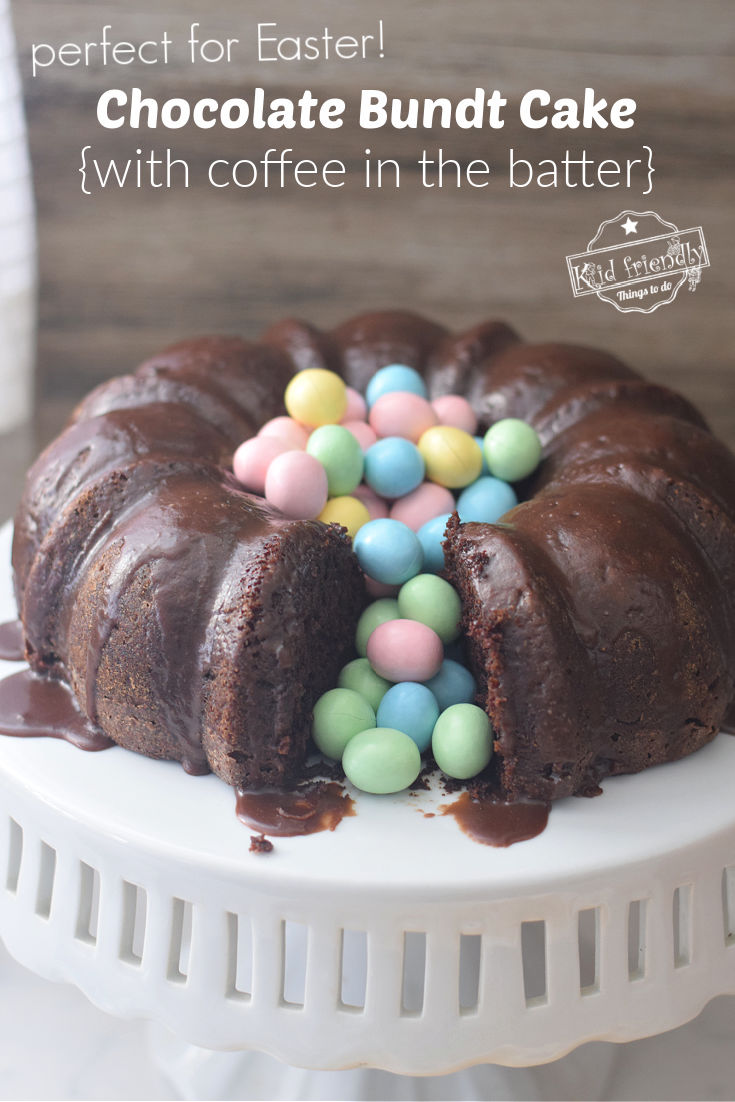 I can still remember how moist this delicious chocolate cake was. Amazing! Here's the tutorial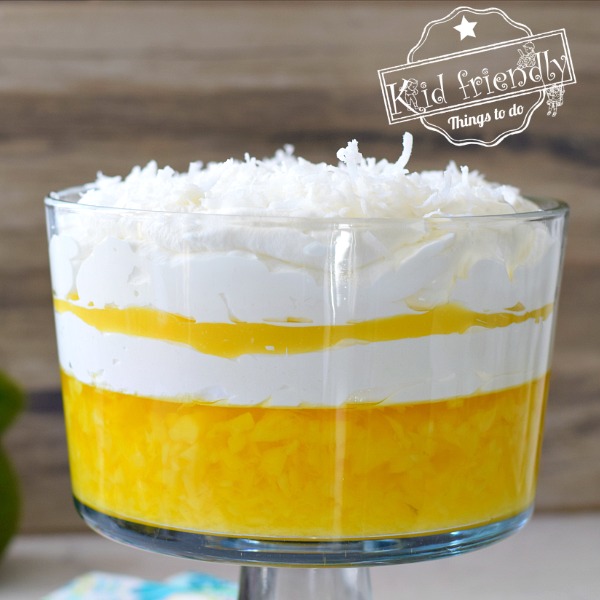 This is my mom's recipe for a delicious down-home goodness Jello Salad.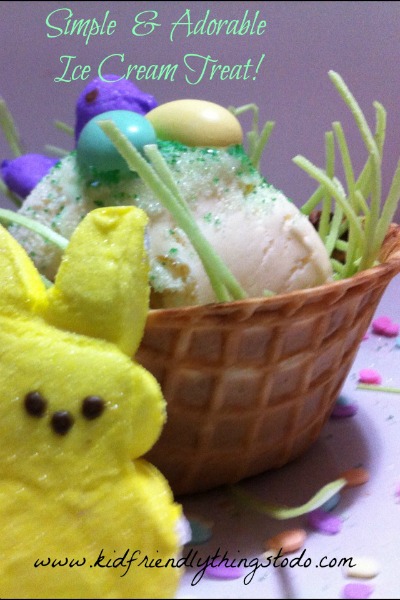 This is super simple. The basket is just a waffle bowl. Add the cute toppings and Volia" Done. Here's the tutorial
There you have it. My all-time favorite Easter Desserts
~ Melissa – Kid Friendly Things To Do .com