Here's how to make one of the easiest Peeps Houses with the kids. This project makes the popular Easter candy look like a home in the woods! An adorable craft that doubles as a spring or Easter decoration for the home.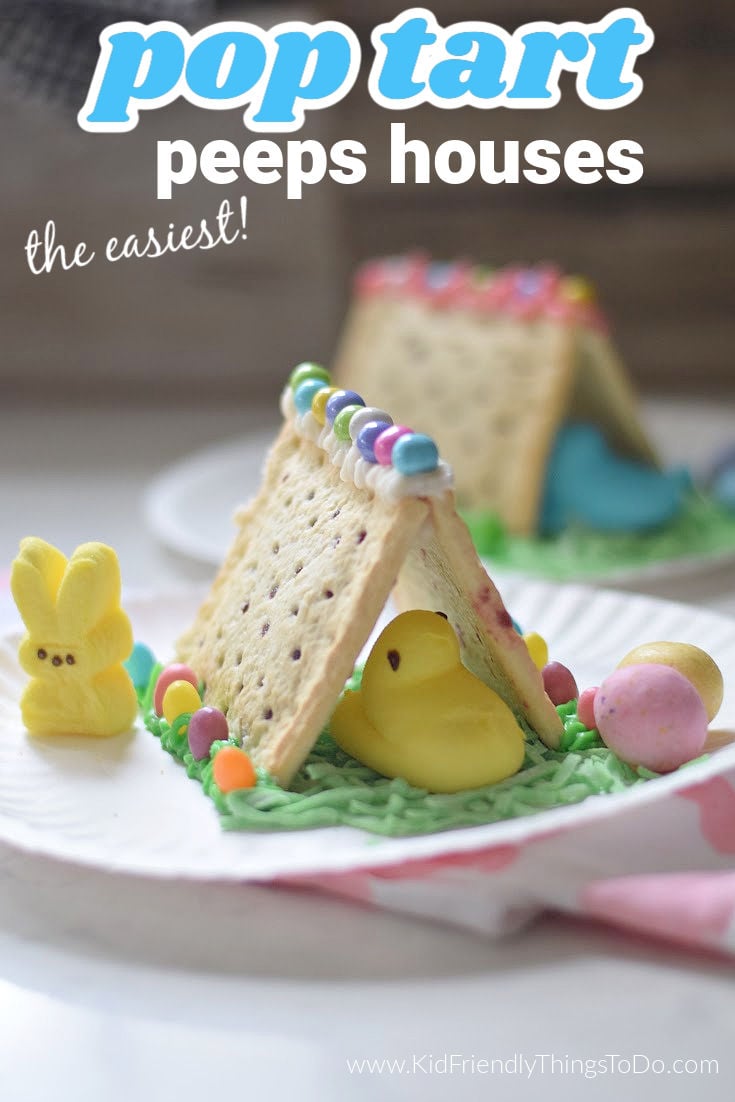 Peeps Houses
In the last couple of years, I've noticed Peeps Houses on Pinterest and made a note to myself to create my own version of one to share with you all. Of course, with the keeping of our theme of keeping things simple, it had to be easy to do. I'll tell you, I had a few trial and errors and almost gave up in frustration, but I'm glad It didn't. The final product is one of the easiest Peeps Houses I think you can make and will be so much fun to do with the kids!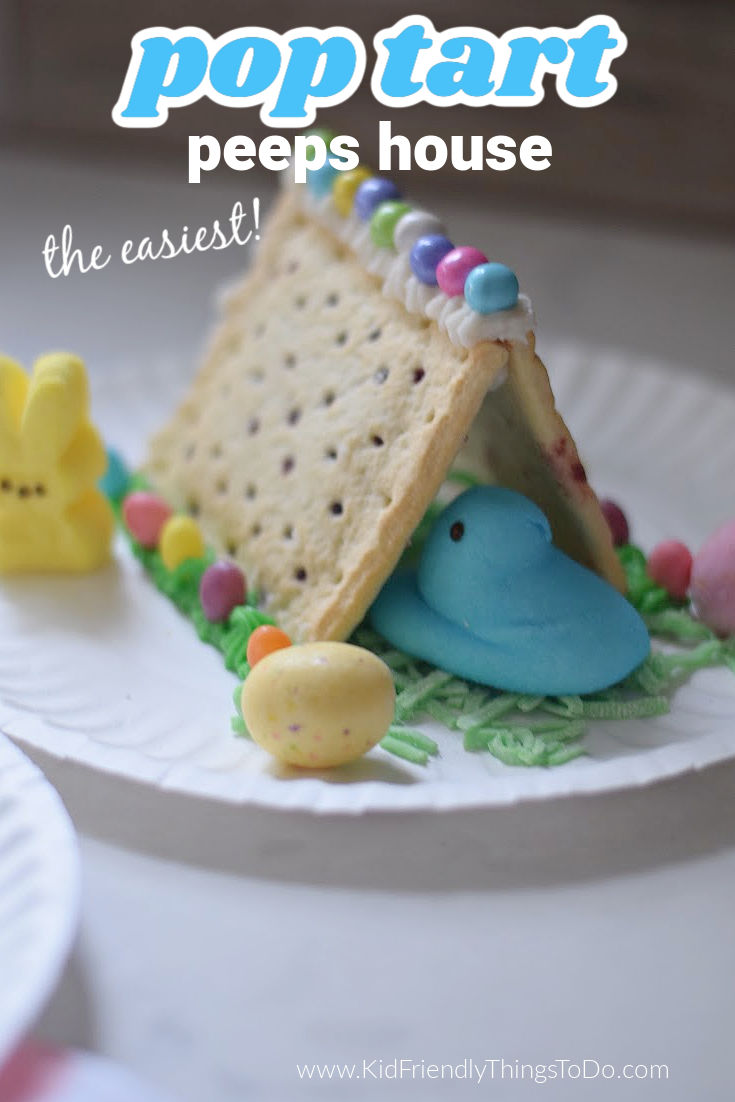 When making a Peep House, there are so many options and ideas. I've seen them made out of graham crackers (usually put together with glue), of wafers, and out of iced pop tarts. Each one is such a cute Easter craft.
Having just recently completed the cutest and easiest Valentine's Day Pop-Tart – Graham Cracker House, I knew that was the material of my choice. But, after trying to make the same house with an opening in the front, I almost gave up. The Pop-Tarts collapsed time and time again and I literally had to walk away for an evening.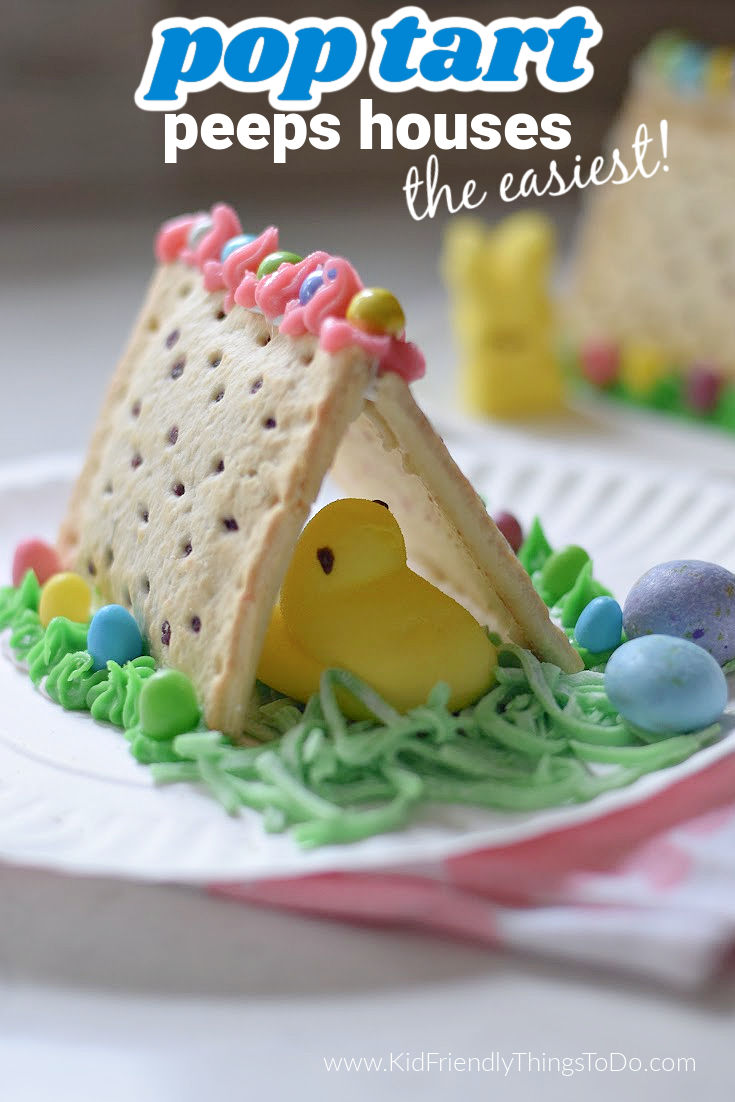 So, the next day I approached the house thinking that I was making it too complicated. Who says it has to have straight sides? I made a quick V stuck together with frosting and one stuck together with marshmallow fluff and the creation of the Easiest Peeps House (in my opinion) was made. Phew!
That's when the real fun started happening…decorating.
What is a Peeps House?
A Peeps House is a shelter for the cute little marshmallow birds – Peeps. Sometimes they are made from graham crackers like a gingerbread house would be, wafers, or even Pop-Tarts
What are some decorating ideas for Peeps Houses?
Here are some options that you might want to purchase to decorate your Peep House with…
frosting (icing) premade in tubes for piping or in piping bags with star and writing tips
(optional) *Marshmallow fluff
jelly beans
sixlets candy
edible grass
Peeps
bunny Peeps
chocolate Easter eggs
pastel M&Ms
mini marshmallows
sprinkles
coconut – if you color it with green food coloring it resembles grass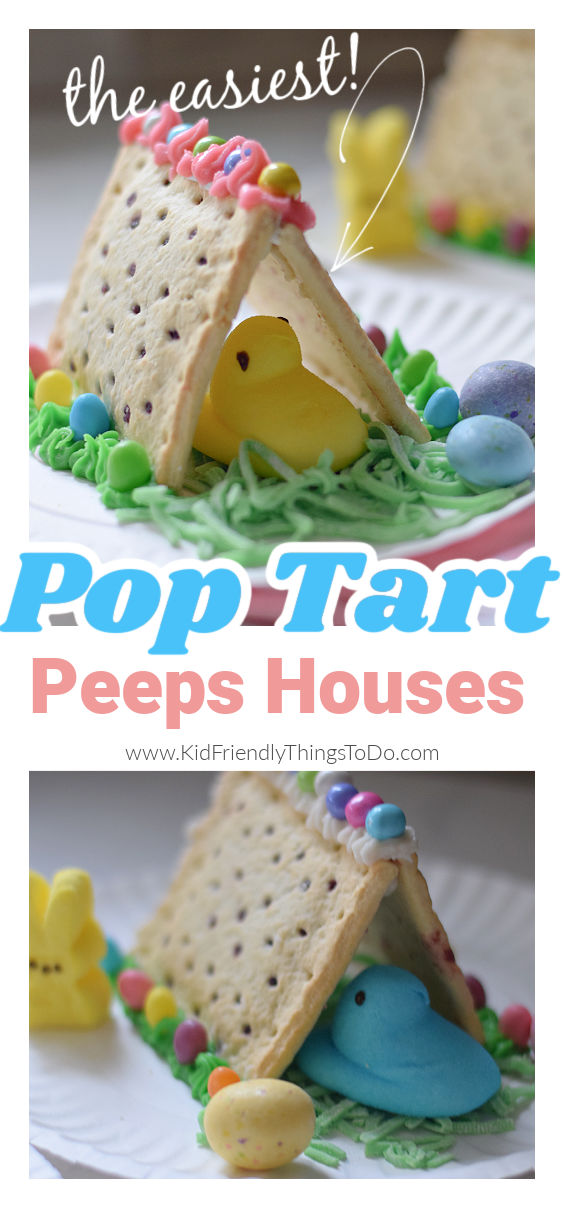 How do you display a Peep House for Easter?
Paper plates are the easiest way to display and decorate a Peep House. They are easy to transport and have enough room on them for added touches like grass and flowers. Peeps Houses can sit out on display for several weeks.
Are you ready to make this Peeps House? Let's make sure you have everything you'll need…
Supplies Needed:
I'll leave Amazon links to what I can find, below.
Pop-Tarts – I used the ones unfrosted – without icing to give it a more natural birdhouse effect, but using the iced ones would be super cute, too
icing in a tube – I found some great Wilton Icing tubes that come with a star and a writing tip all in one. They were in the baking aisle at my grocery store
Peeps Chicks – I also thought using the bunnies for decorating was a cute touch
a paper plate for holding your creation
various candies – I used pastel Jelly-Beans, pastel Sixlets, Chocolate eggs
edible grass – This can be a little expensive. I happened to find grass gum at my grocery store for 99 cents. I'd grab 2 of them because you know there will be some sneaking of candy from the kids *another option is to color coconut shavings with green food coloring to resemble grass
Here are my top Amazon Picks for these Easter Crafts…
(affiliate links)
How do you make Peeps Houses?
Instructions: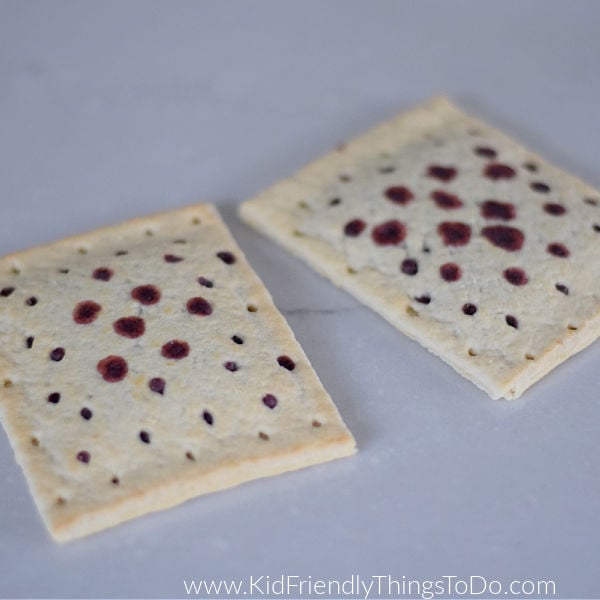 Start off with 2 Pop-Tarts. Spread marshmallow fluff or icing on the sides facing each other and on the opposite sides as they will stick to the plate and help secure it.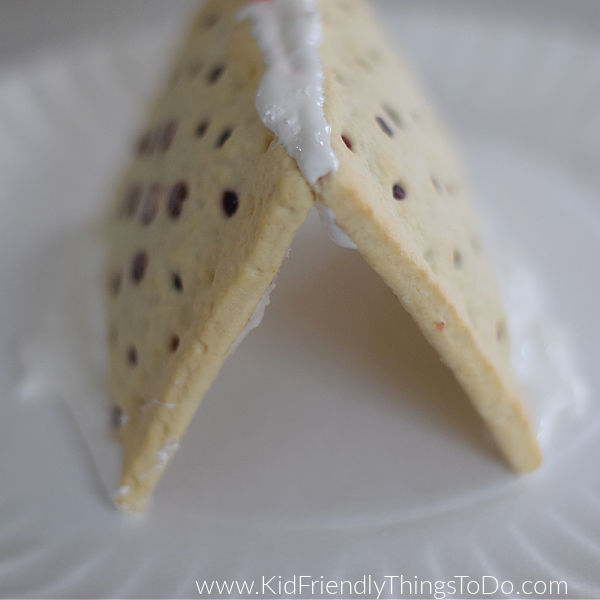 On the middle of a paper plate – hold the Pop-Tarts in an upside-down V – hold them together until they make a roof peak and it is standing up by itself. You may need to shift it around until it stands on its own.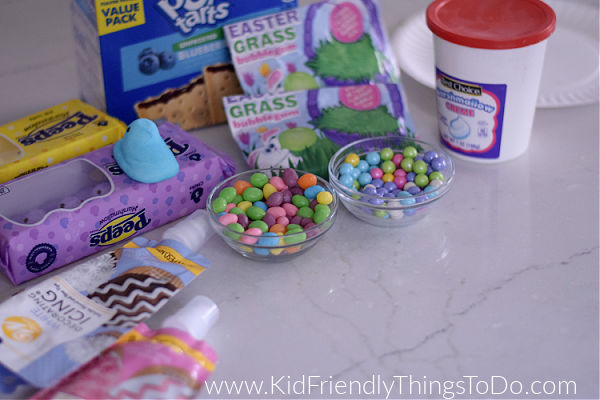 That's literally it for the house. Now have fun decorating it!
Here's what I did to decorate my houses…
I used the star tip on my icing bag to go along the roof although the marshmallow fluff alone would be a cute snow effect
pastel Sixlets are lining the roof
On my green frosting bag, I used the star tip to make grass along the sides of the house and planted Jelly beans
I placed the edible grass gum in the house and stuck the bird inside
Then, I placed a bunny and chocolate eggs around the house