Our Minute To Win It Game Night – With A New Year, & Winter Theme

Posted by Melissa in Birthdays, Christmas, Game, Game Ideas, New Years | 2 comments
Phew! That was a lot of pictures to edit! I'm plum worn out. 🙂 Here's a look at our action packed, super fun, New Years Eve & Winter Themed Minute To Win It Game Night!: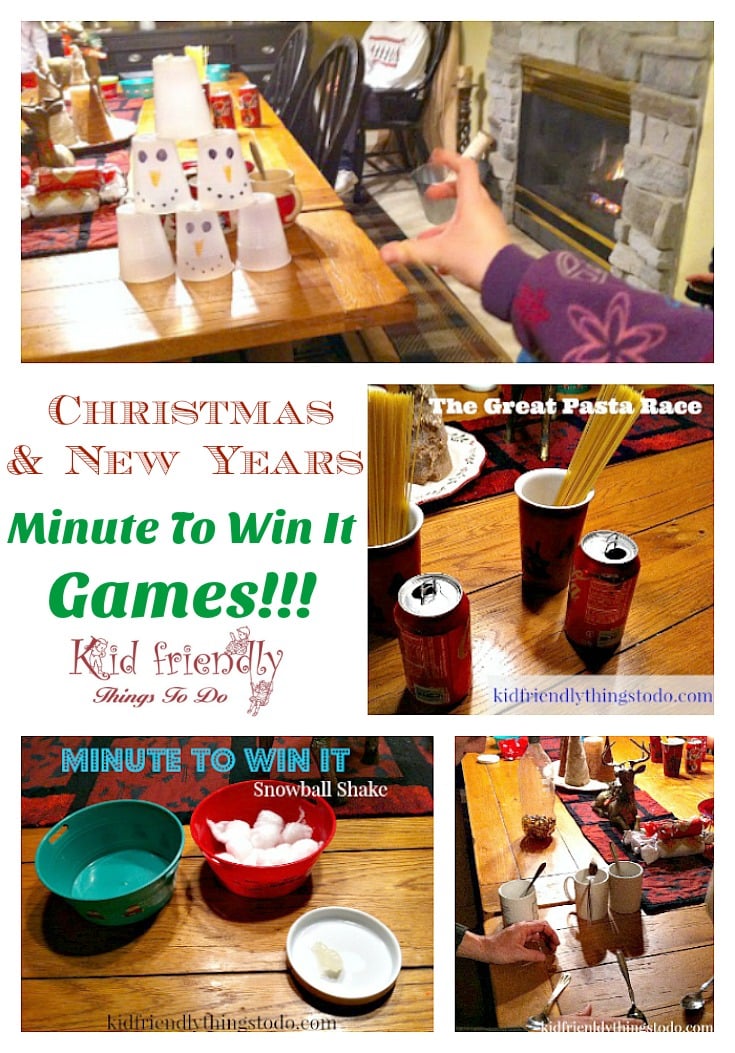 Woo! Hoo! I have finally gotten around to updating some pictures of these games. I made the kids play the games all over again! They are still so much fun, y'all! You'll see a mixture of some of the old photos with the new. Some of the old ones, even though they are not the best quality and have crazy font (I think I got carried away with that dotted letter font!), are just too much fun to delete! I hope you'll find some good ones for your upcoming parties!
There's nothing, but action packed fun coming up for you and your family!