Apple Rice Krispies Treat Fun Food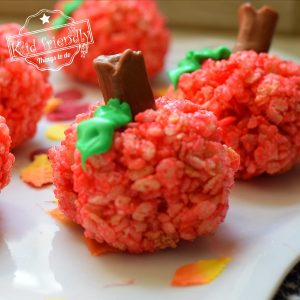 Posted by Melissa in Birthday/Holiday & Celebration Dish, Easy Family Recipes, Fun Food Crafts, Marshmallow Fun, Other Fun Foods, Teacher Gift | 0 comments
Here's one from the archives with some updated pictures. These apple rice krispies are the perfect fall or back to school treat!
These Apple Rice Krispies Treats are fun and simple to do! Shape your Rice Krispies treats into red balls, add a Tootsie Roll stem, and some green frosting for a leaf! There you have it! A fun fall Apple Rice Krispies treat. Here's what I did to make these apples:
You'll Need:
3 Tbsp. of butter
4 cups of Miniature Marshmallows – like Kraft Mini Marshmallows, or 1 10 oz. of regular sized marshmallows
6 cups of Rice Krispies Cereal
Red food coloring – I used powdered food coloring and used about 1 tsp.
Tootsie rolls
Green frosting in a zip-tight bag with a corner cut out for piping
Melt the butter over low heat
Add the marshmallows and red food coloring, and mix in
Remove from heat and stir in the cereal. Keep stirring until your hand feels like it's gonna fall off!
Let the mixture cool a bit – for about 5 minutes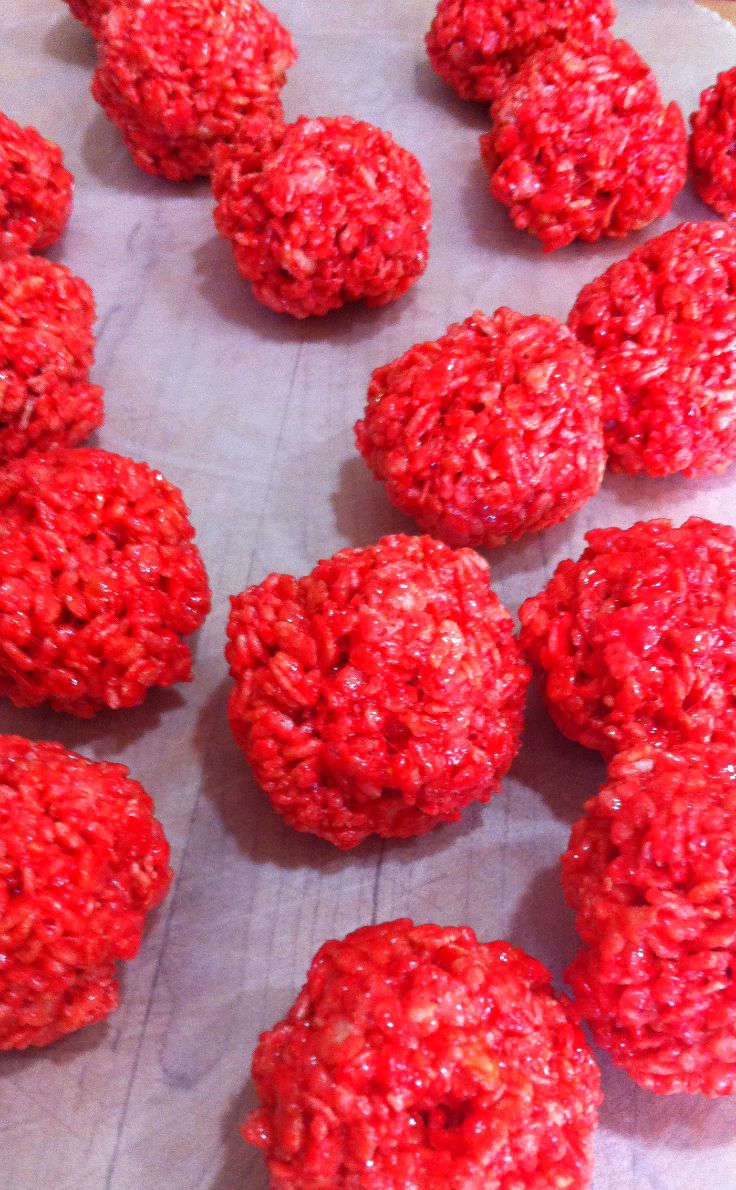 Shape the Rice Krispies Treats into little balls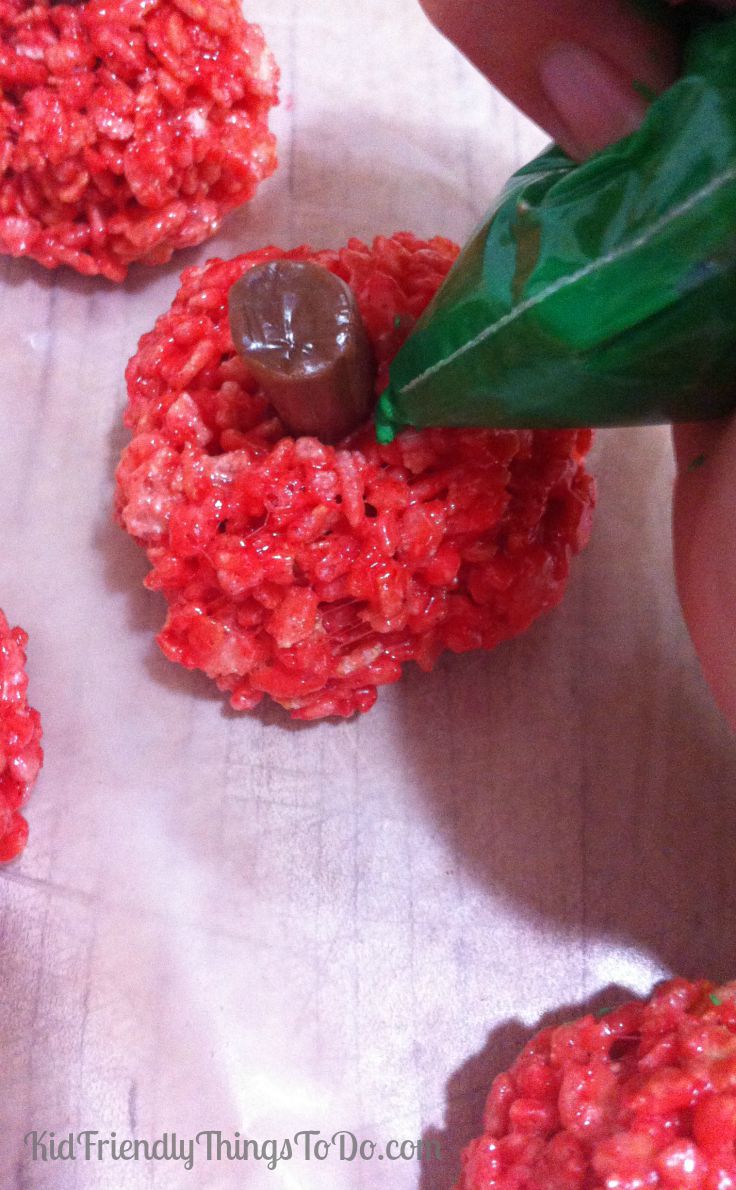 You can use a butter knife to make a little crease in the top of your Tootsie Rolls
Push the Tootsie Rolls into the center of the red balls
Pip a little leaf with your green frosting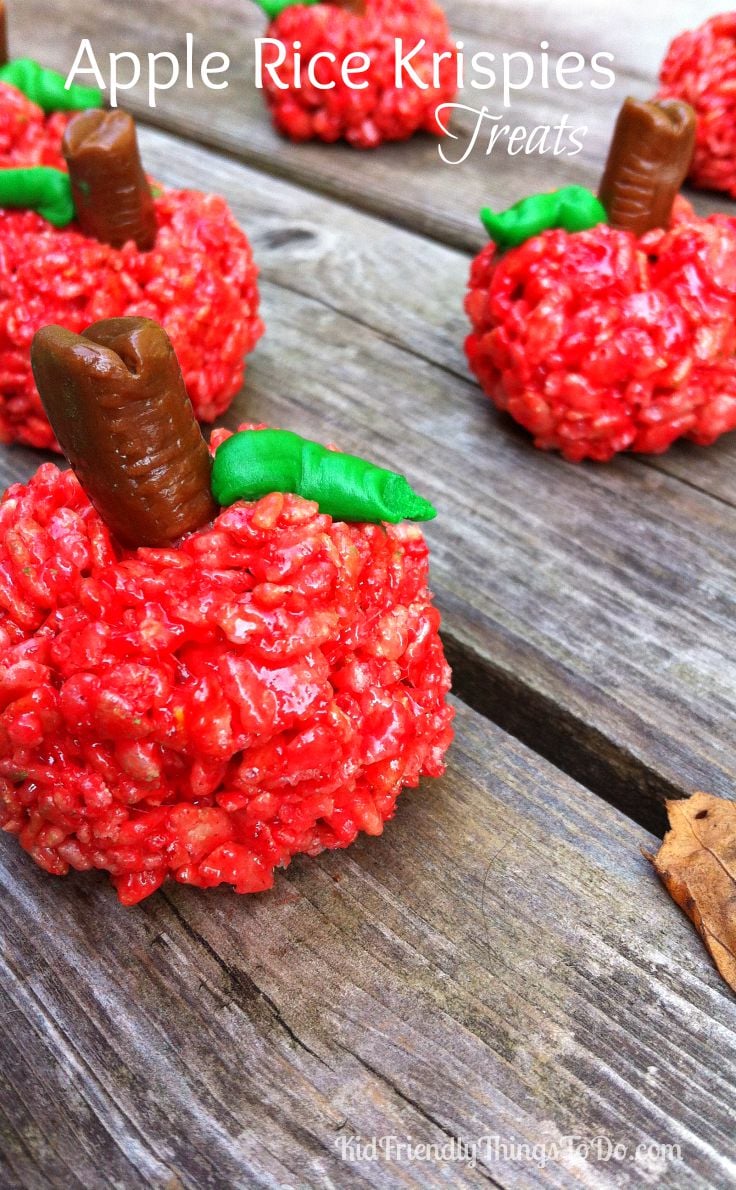 Here's some equipment you might need or even want for this fun foo idea!
~ Melissa – KidFriendlyThingsToDo.com