Rice Krispies Treats Apples are fun and simple to make.  Make them for a fun after-school treat or celebrate fall with these adorable apples that are as delicious as they are cute. Here's what I did to make these apples: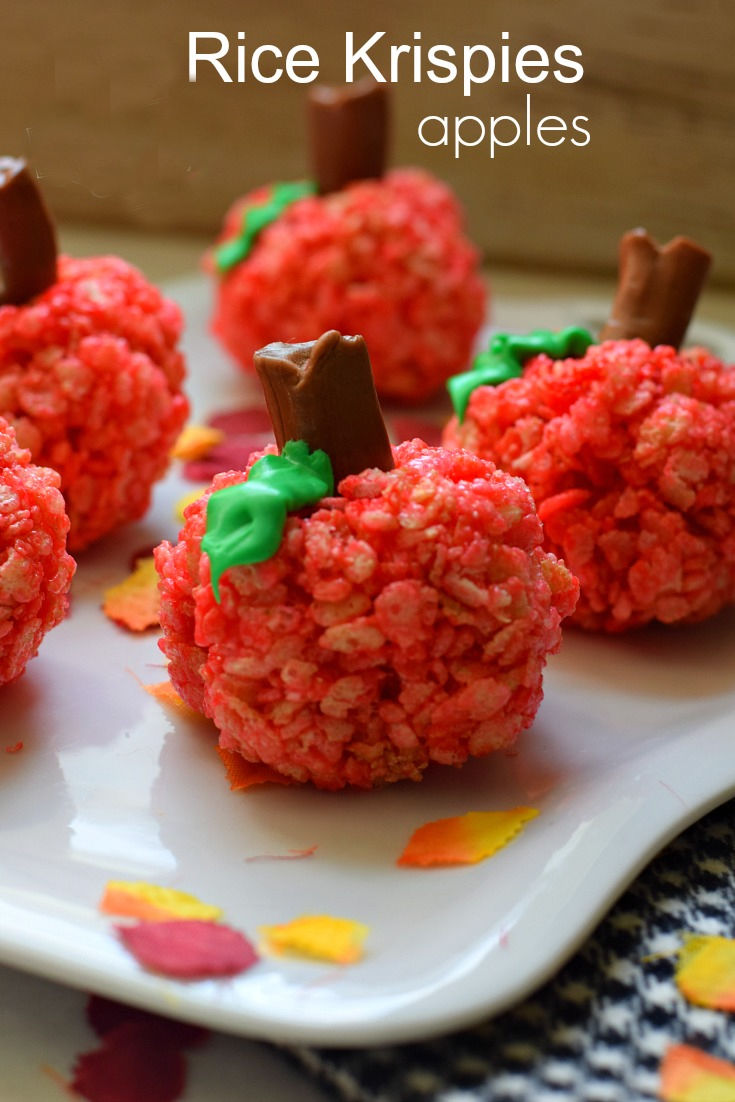 It'll be hard to find a kid that won't devour a rice Krispies treat with a tootsie roll at the top.
The frosting leaf will just be a bonus.
They are a snap to make too. You'll have a dozen to gobble up in no time.
Here is my top Amazon Picks you might need or even want for this fun food idea!
(affiliate links)
[box]   [/box]
Here's a quick video to show you how I made this Rice Krispies Treats Apples…
Ingredients for Apple Rice Krispies Treats…
3 Tbsp. of butter
4 cups of Miniature Marshmallows – like Kraft Mini Marshmallows, or 1 10 oz. of regular-sized marshmallows
6 cups of Rice Krispies Cereal
Red food coloring – the amount will vary
Tootsie rolls
Butter knife
Green frosting
Piping bag with a leaf tip
Instructions for Apple Rice Krispies Treats – A Fall Treat or After School Treat for Kids…
Melt the butter over low heat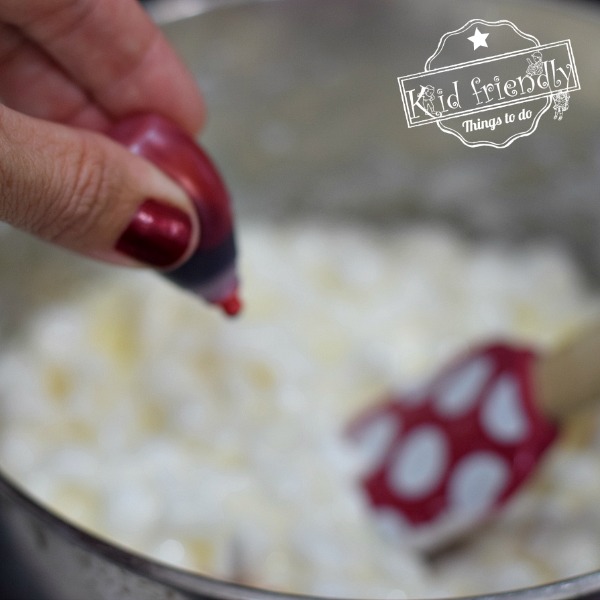 Add the marshmallows and red food coloring, and mix in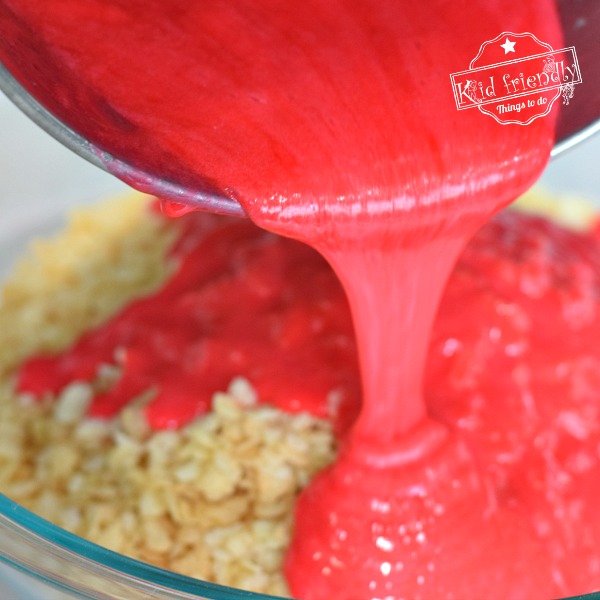 Remove from heat and stir in the cereal. Keep stirring until the cereal is taking on the red color of the marshmallows
Shape the Rice Krispies Treats into little balls – about 2 inches in diameter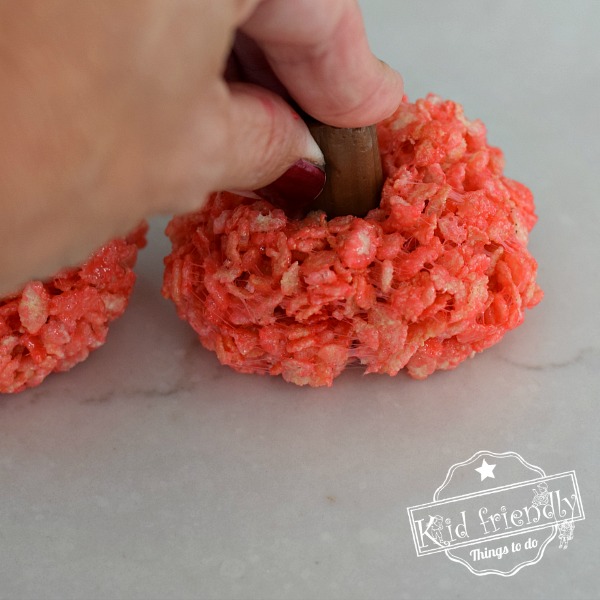 You can use a butter knife to make a little crease in the top of your Tootsie Rolls
Push the Tootsie Rolls into the center of the red balls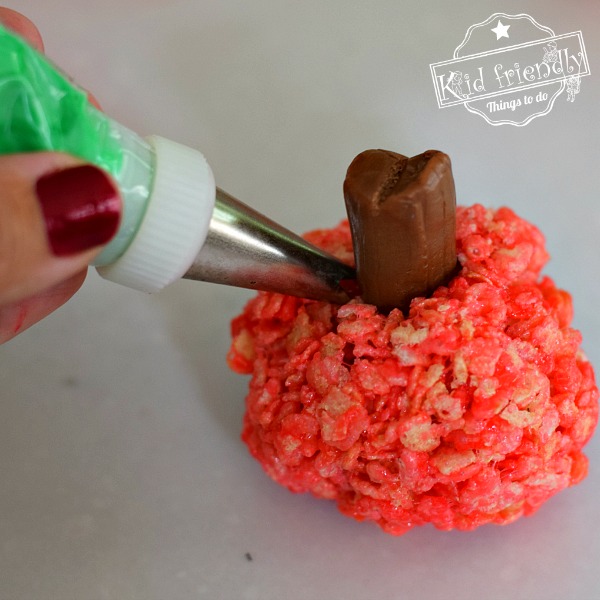 Pipe a little leaf with your green frosting for a leaf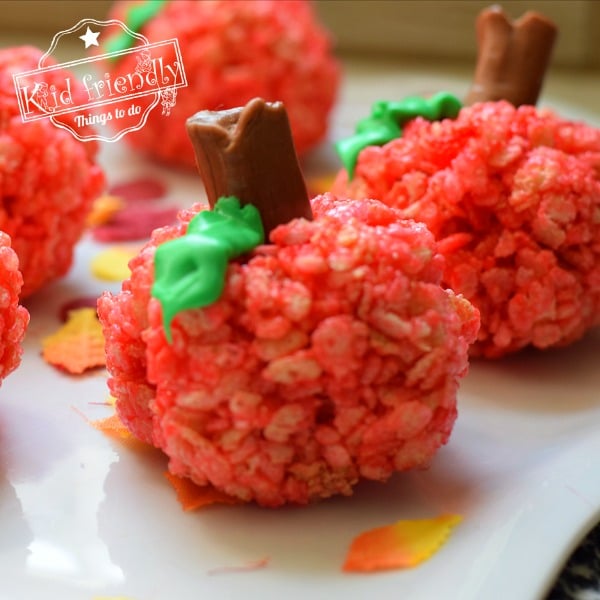 There you have it! Enjoy.
~ Melissa – KidFriendlyThingsToDo.com