Are you a Conversation Heart Fan? My kids can't get enough of them. When I have a food craft idea in mind with Conversation Hearts, I have to hide them! Even then, I usually find an empty bag. They are relentless – I tell ya'. Luckily, I found enough Conversation Hearts stashed away to make these fun Conversation Hearts Chocolate Pretzels for a Fun Valentine's Treat. Come on in and I'll show you how to make these simple and fun treats.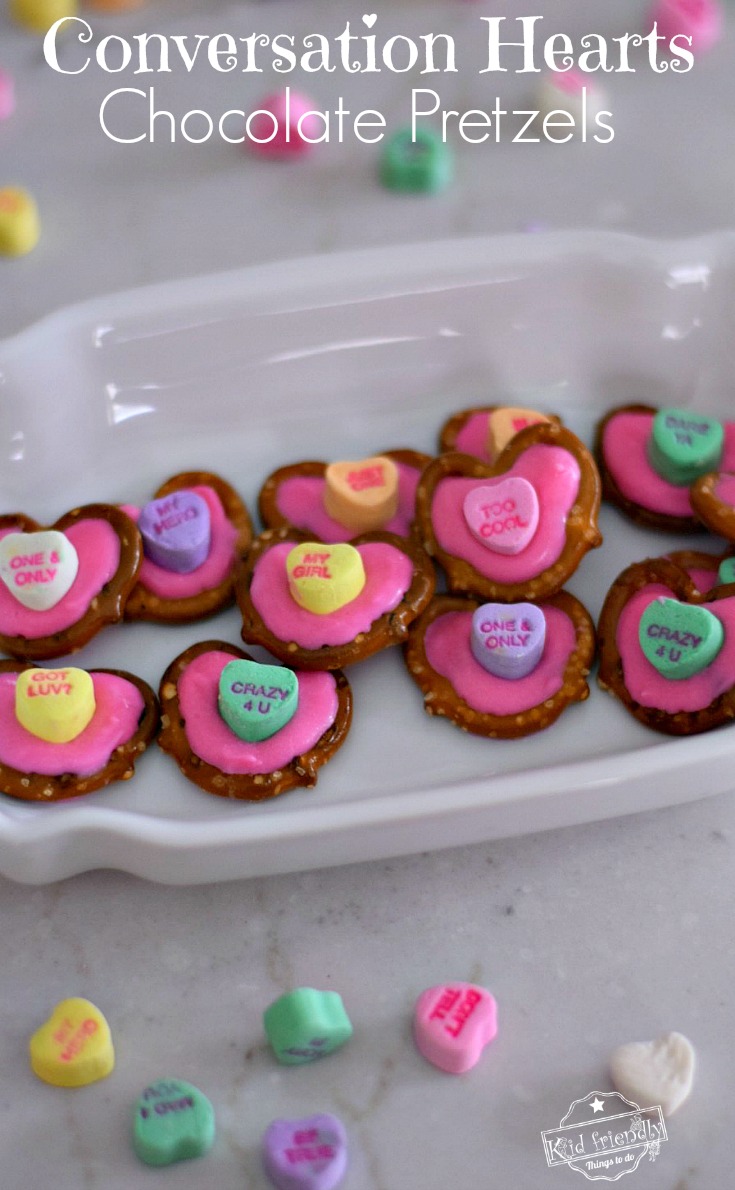 You could easily switch out the chocolate color. Red or purple would be a great substitution for the pink.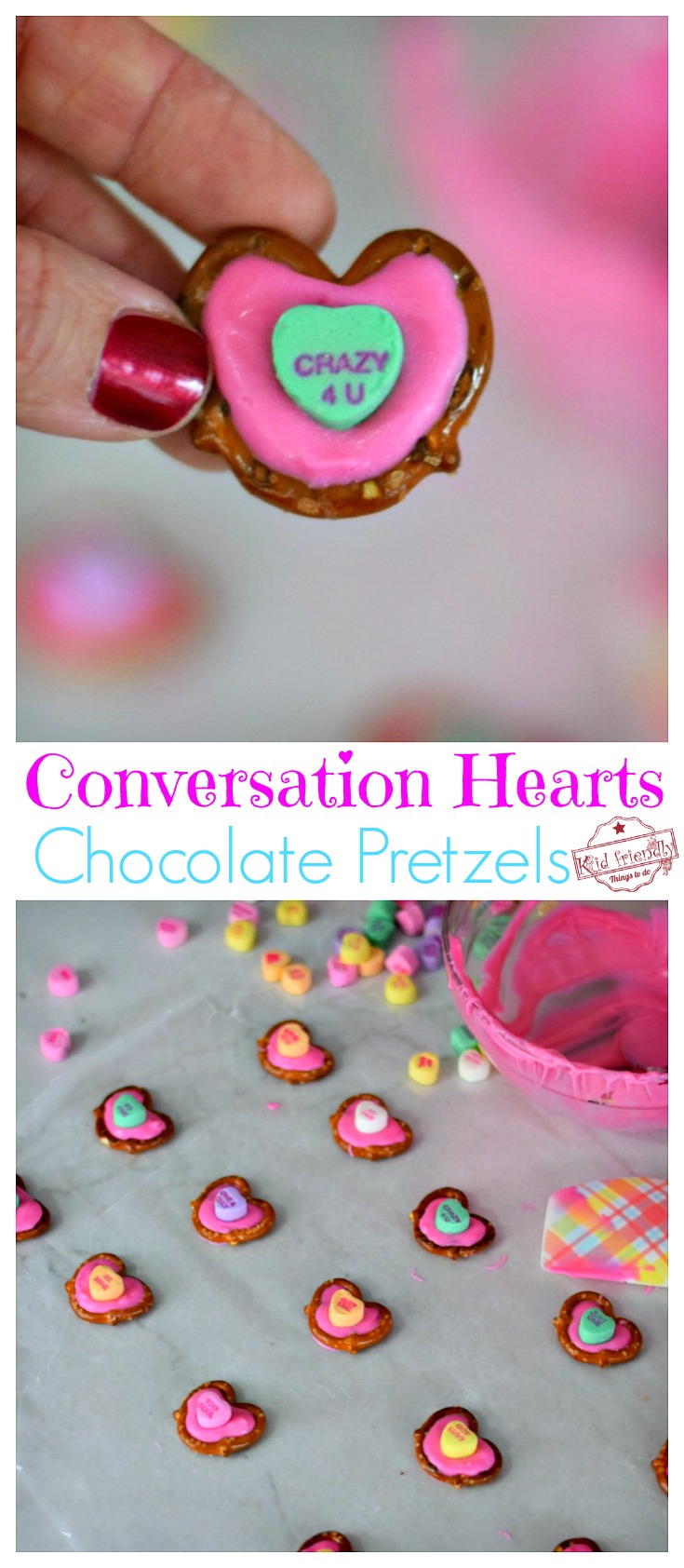 Here's What You'll Need to make Conversation Hearts Chocolate Pretzels for a Fun Valentine's Treat
1 (12 oz.) bag of melting chocolates should make about 40 pretzel treats
Melting Chocolate – I prefer Wilton
Conversation hearts
Mini Pretzel Twists
Wax Paper
Silicone Spatula
Glass – microwave proof bowl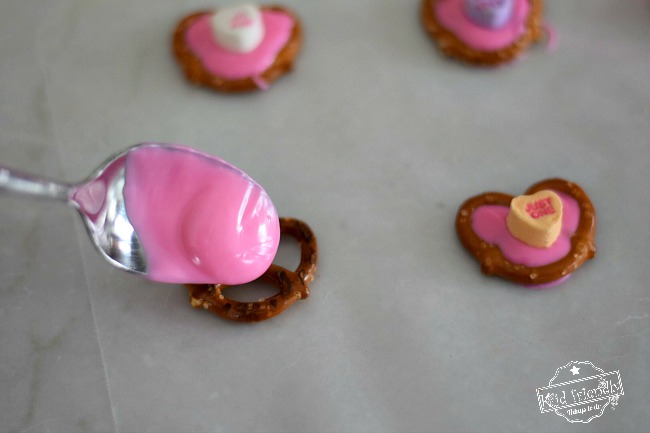 Instructions:
Melt your chocolate melts according to the package directions
*I like to pop them in the microwave for 1 minute, stir and then pop it back in for 30 seconds longer – stir until smooth
Grab your wax paper and place it on your work surface
Set your pretzels out on the wax paper
Get your conversation hearts ready to go
Now…
Spoon about 1 small spoonful of chocolate into the pretzel – you can spread it out and even fix mistakes with a toothpick – if needed
Grab a conversation hear and place it in the middle while the chocolate is still meltes
So, you'll want to do one at a time. If you wait too long in between pretzels, your chocolate will set up and the candy won't stick
*If that happens, just use your handy dandy toothpick to grab some melted chocolate out of your bowl and dab some on the back of the candy to glue it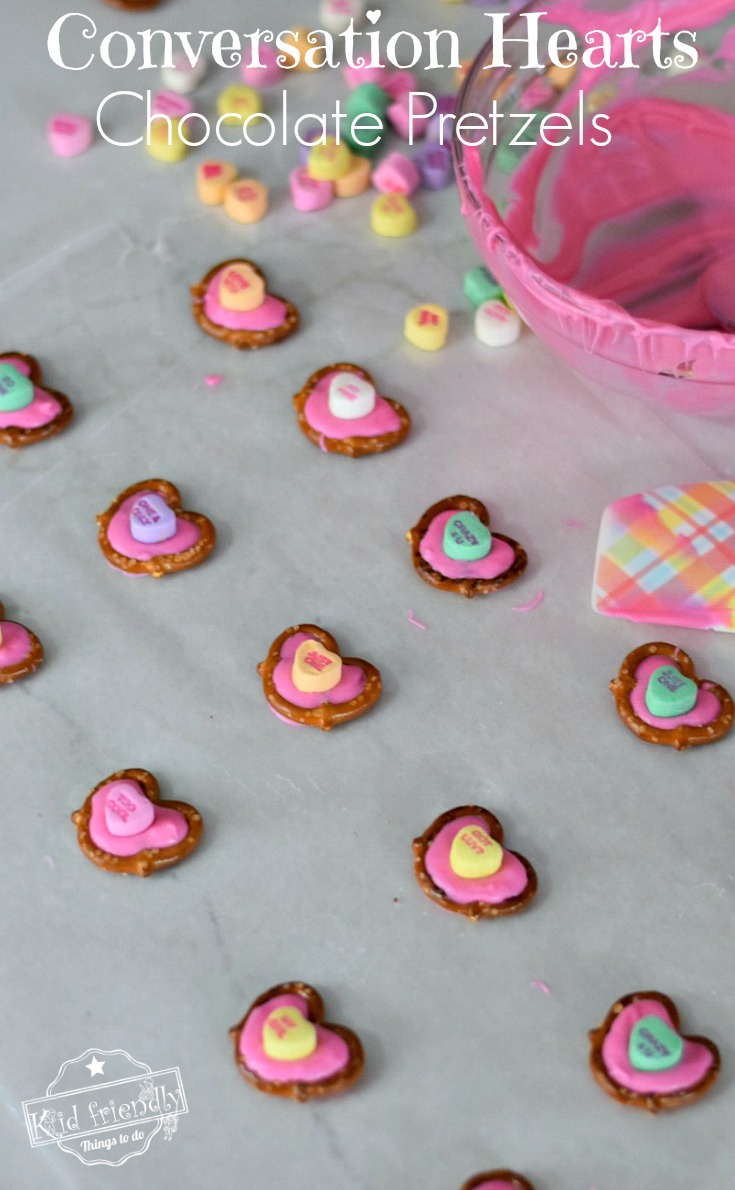 That's it! Repeat until you have your desired amount.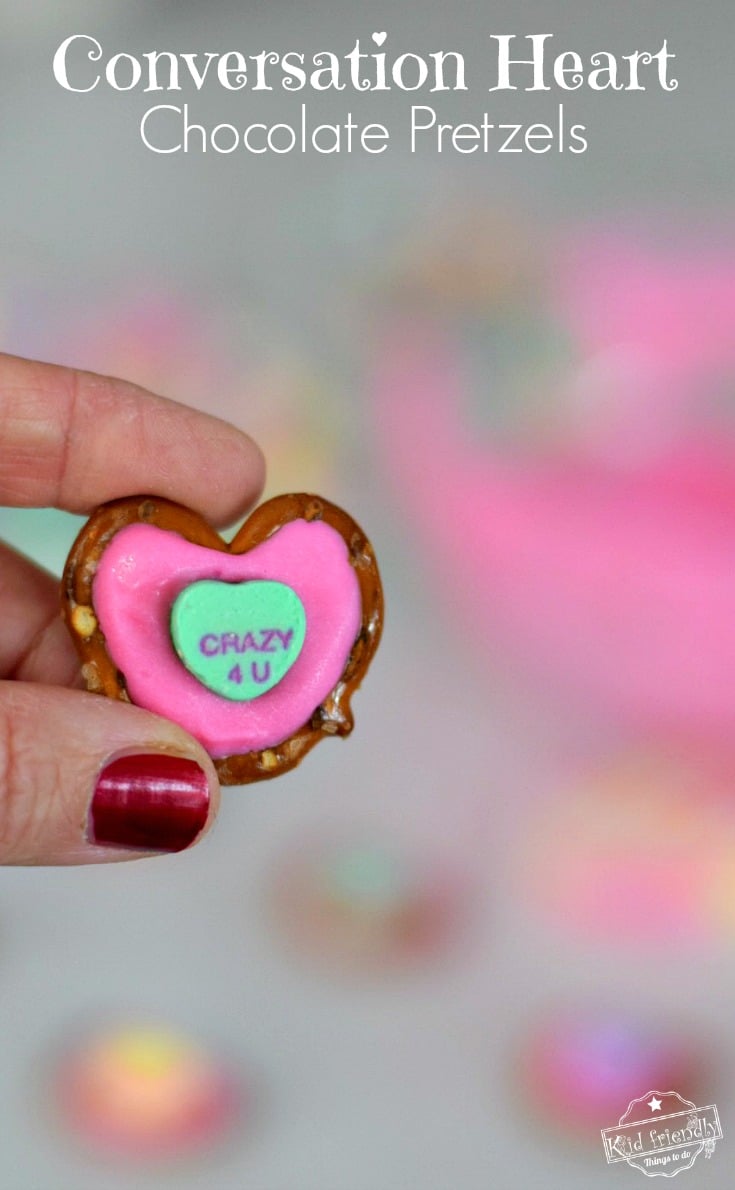 Happy Valentines Day!
~Melissa – Kid Friendly Things To Do