When I made these last week, I thought that I was recreating an old post with updated pictures. Instead of my original plan, I went a different way with the brownie footballs. I left out a step and took a shortcut in making these. I love shortcuts! Who doesn't? So, when I saw the opportunity to make these super easy, I was all over it! I guess that means that I still have to recreate the original footballs for you. Darn! Come on in and I'll show you how to make my easy version of Football Shaped Brownies!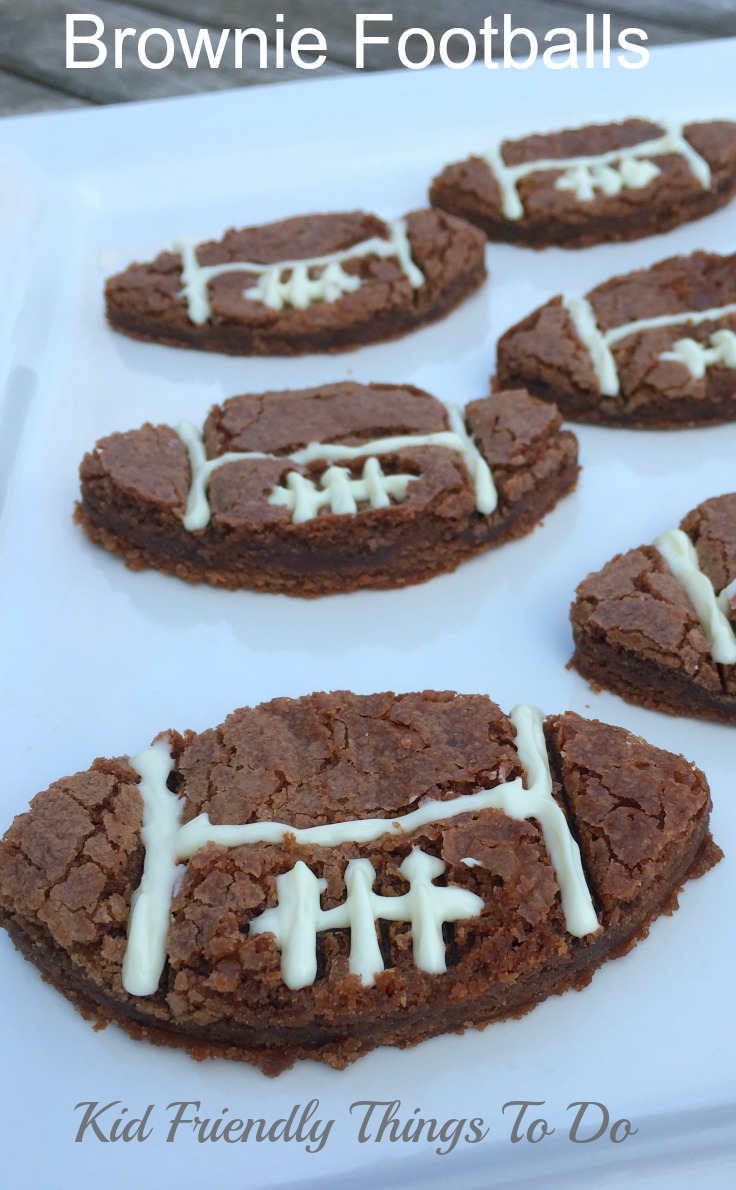 I used a plastic cookie cutter that I found in one of those big plastic tubs of 101 cookie cutters – or some crazy amount like that. I was a little bummed at first, because I really didn't want the lines indented. But, then I realized that I could use that to my advantage and just fill them in with white! Light bulb!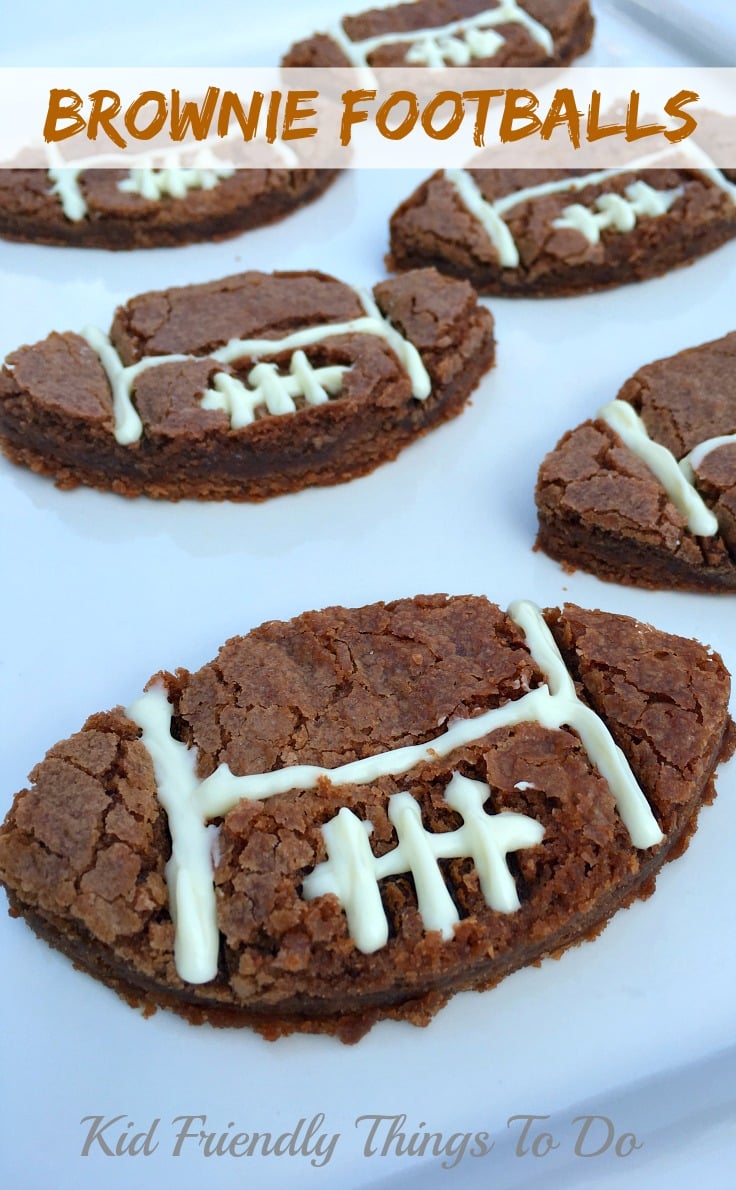 My original post covered the football in brown chocolate before moving onto outlining the laces in white. After I melted my brown chocolate and spread it onto one, I realized the football was pretty awesome all crumbled and brown to begin with. Just like a leather football. Geesh! Sometimes I get way too complicated for my own good. Thank God, I eventually come to my senses.
Here's what you'll need for these super fun brownie footballs:
1 box of milk chocolate brownie mix
1/2 cup canola oil
3 T water
2 Large Eggs
Parchment Paper
Football Cookie Cutter
Candy Chocolate Melts – White
Squeeze bottle – found in the candy aisles. You'll put some melted chocolate in this, and create designs! Or a baggie with a small hole cut into one corner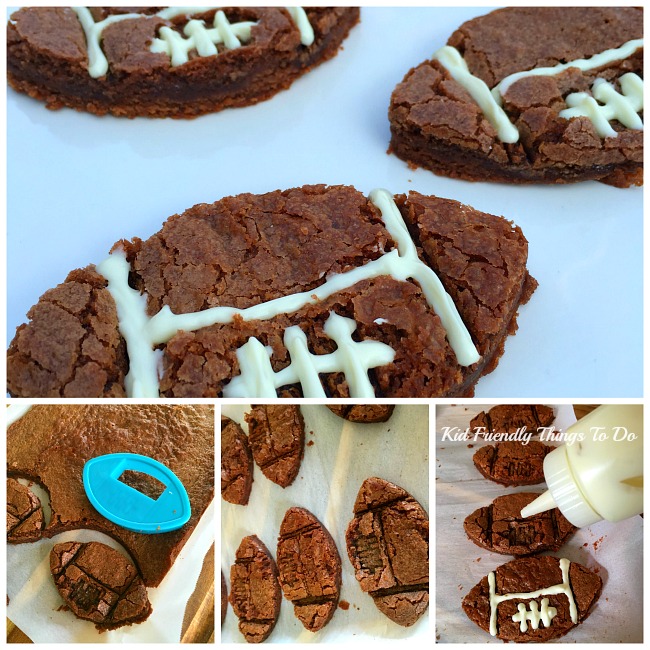 Preheat the oven to 350 degrees
In a large bowl, mix the brownie mix, oil, water, and eggs
Line a 9×13 pan with parchment paper and pour the prepared batter in
Bake for about 20-25 minutes
Once the the brownies have cooled slightly, lift the parchment paper out of the pan and place it on a work surface – you'll want to do this in one quick motion so the brownies do not crack apart
Use the cookie cutter to cut out the football shapes
Remove the scraps and let the kids eat them or you can enjoy a fun treat 🙂
In a small bowl, melt half of your bag of white chocolate melts – use the package directions for the microwave or – pop them in the microwave for 1 minute, stir and pop back in for 30 seconds, stir until smooth
Transfer the melted chocolate to your squeeze tube, and start adding the lace details
If you use a cookie cutter like I did, just fill in the lines
If you use a plain ole' football shape, you'll have to use my picture as a guide to draw your white lines
Let the chocolate dry and harden
That's it! Enjoy!
Here's some stuff you might need or even want for this fun food:
(affiliate links)
[box] [/box]
[/box]