These Chocolate Covered Apple Easter Chicks would be such a fun display and dessert on Easter Sunday! They would also be great for a barn party, Spring, or Summer get together. The chocolate chickens are dipped in coconut that is colored brown to resemble hay or a nest. Here's what I did to make these little chickens:
You'll Need: for 8 medium sized chicks, or 4 large apple chicks
small to medium apples – like macintosh, gala
Yellow Straws – I found mine at Michael's Craft Store in the Easter Section
*Another option in place of straws is lollipop sticks or wooden sticks
Yellow Chocolate Melts – Such as Wilton 12 oz. bag
Candy Eyes
Orange Jelly Beans – 2
Coconut Shavings
Copper Gel Food Coloring – Wilton makes this – Light brown would also work
Equipment:
Scissors
Wooden Dowel to dip the apples with
Wax Paper
Medium Glass Bowl
Instructions: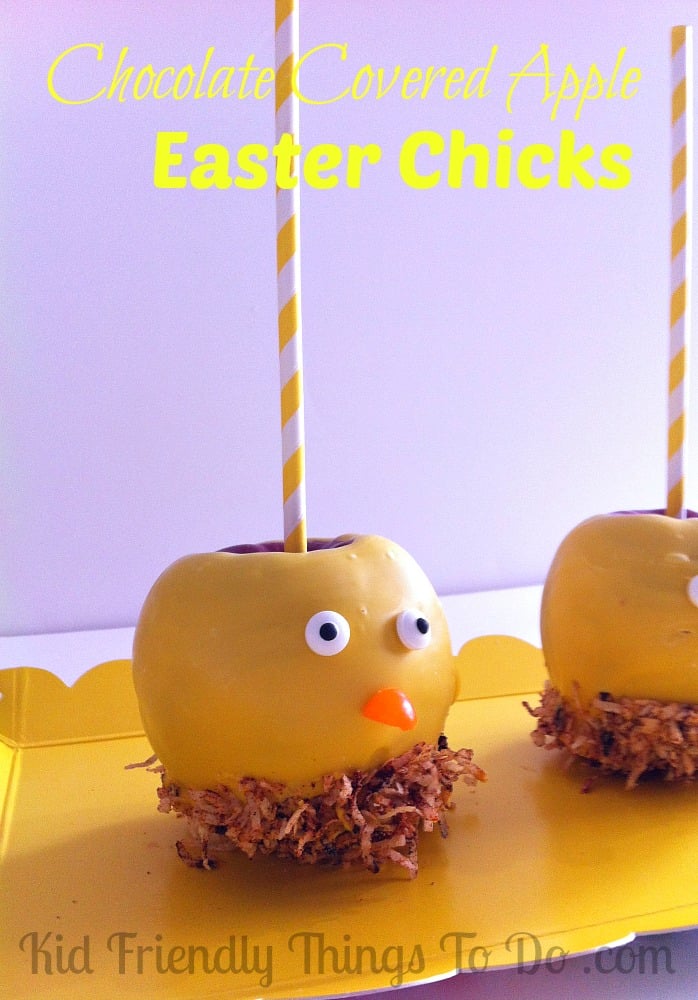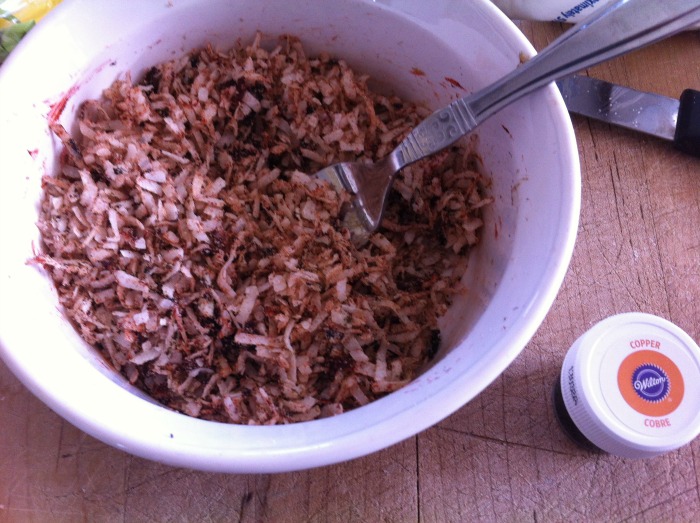 First off…color your coconut with a little bit of the copper food coloring – a little goes a long way – mix it together with a fork
Set your candy eyes out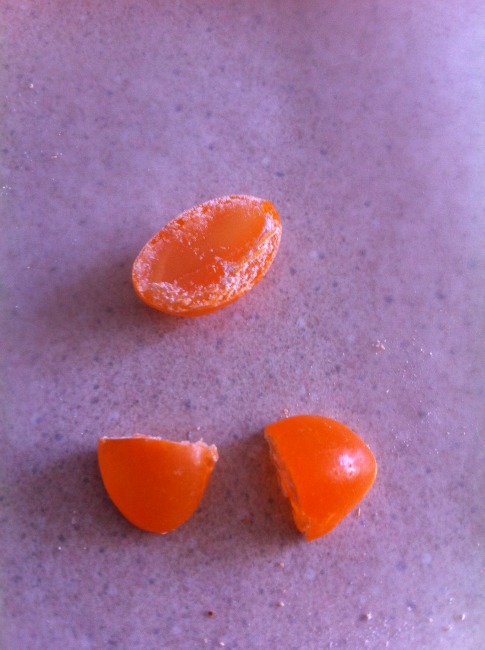 Cut the jelly beans in half lengthwise and then cut the long pieces in half going across to make 4 beaks per jelly bean
Melt the chocolate in a glass bowl using the microwave method on the back of the bag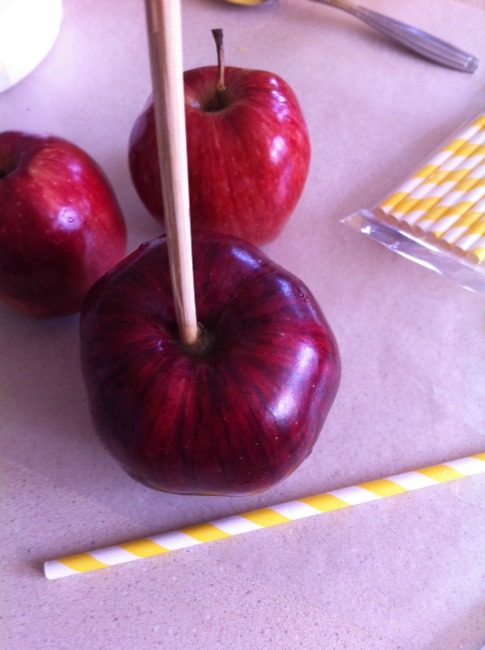 Set wax paper out for the apples to dry on
Insert a dowel into the apple you are ready to dip
Tilting your bowl to get make a deep section of chocolate, roll each apple in the chocolate, coating it with yellow chocolate
Dip the apple immediately into the coconut, coating the bottom
Set the apples onto the wax paper
Let the chocolate cool off on each one as you reapeat the steps above for each remaining apples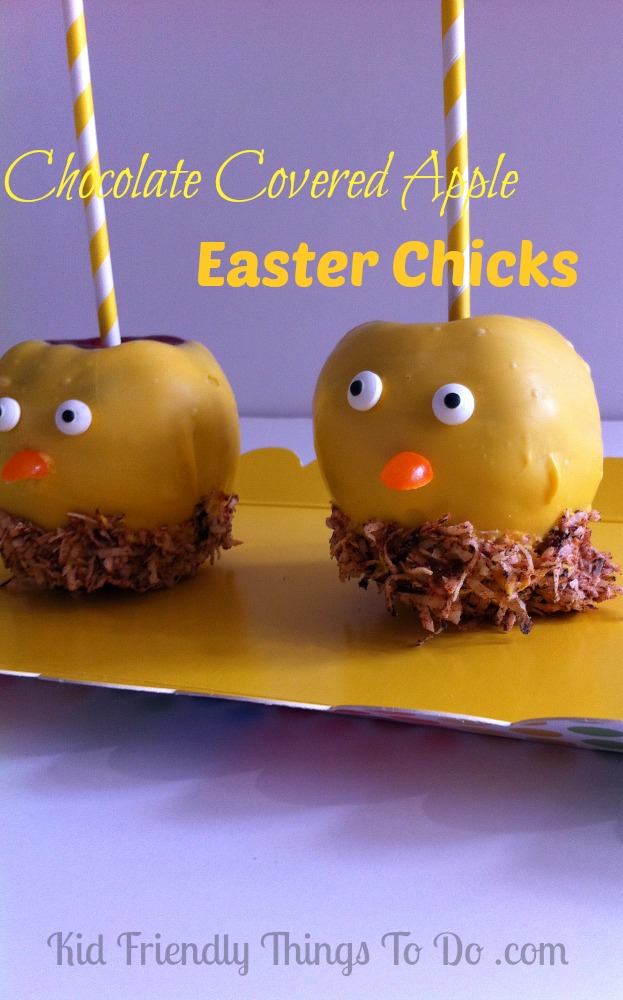 Use a toothpick or another utensil to dip into the leftover melted chocolate. You will use this melted chocolate to glue the eyes and jelly bean beaks onto your yellow apples
If you want to use the yellow straws, take the dowels out and replace with straws
Helpful Equipment for this recipe:
Don't miss a thing! Get social with me, and follow along with my free newsletter – Free Ideas and Recipes straight to your inbox!
[box] [/box]