These little Chocolate Covered Strawberry Spring Chicks are perfect for the Easter table! They are so bright and cheerful. Of course, they're yummy too! Come on in and I'll show you how you can make these for the Easter table, or just for fun this spring or summer: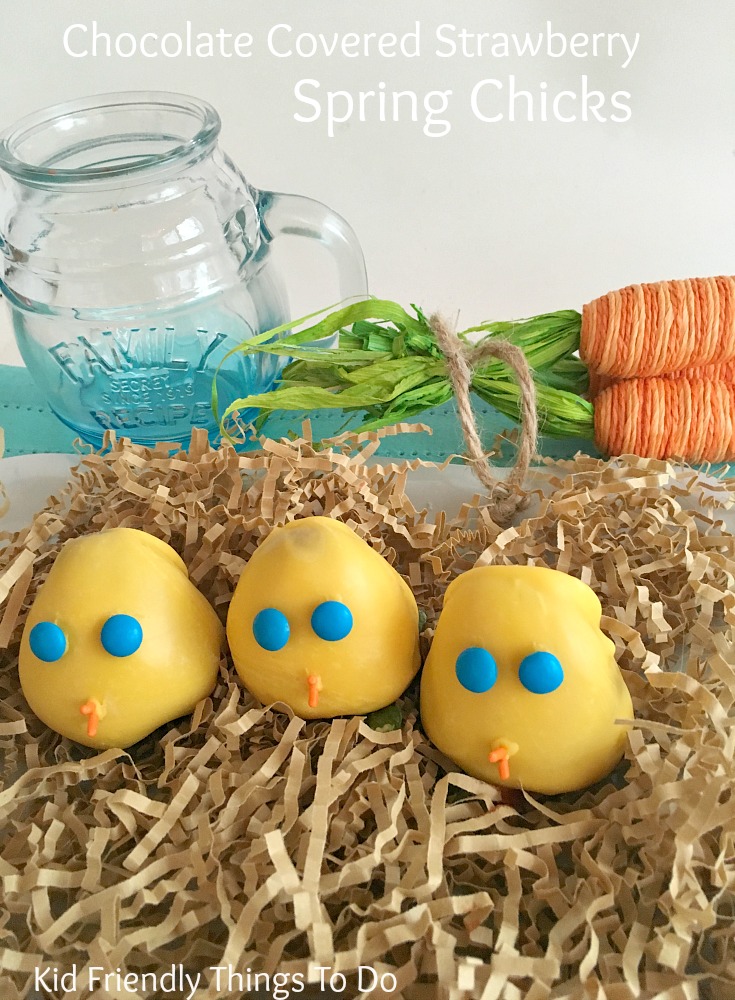 These little guys will just make you smile. Well…until you eat them!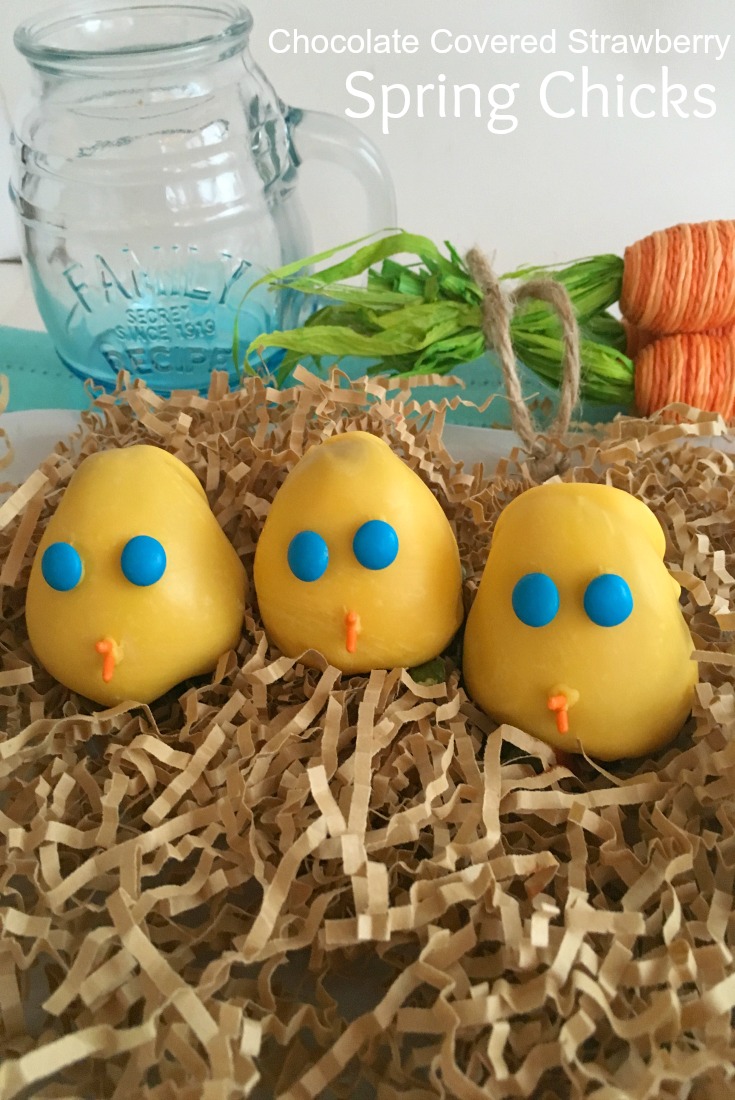 Here's what you'll need to make these cute Strawberry Covered Spring Chicks: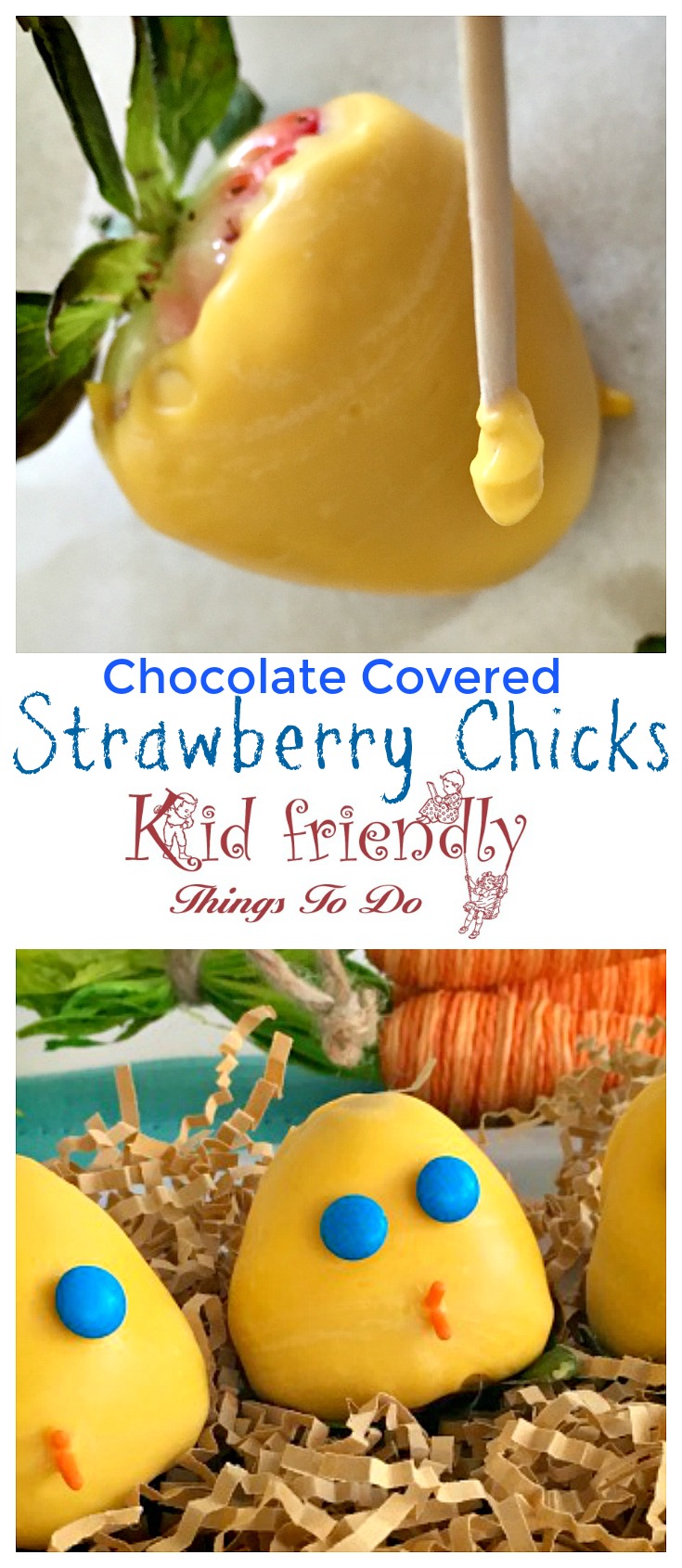 12 oz. of yellow chocolate melts
1 lb. of strawberries
blue candies for the eyes
orange sprinkles for beak
wax paper
microwave proof glass bowl
Melt you chocolate in the glass bowl – I like to pop it in the microwave for 1 minute, stir and then pop it back in for 30 more seconds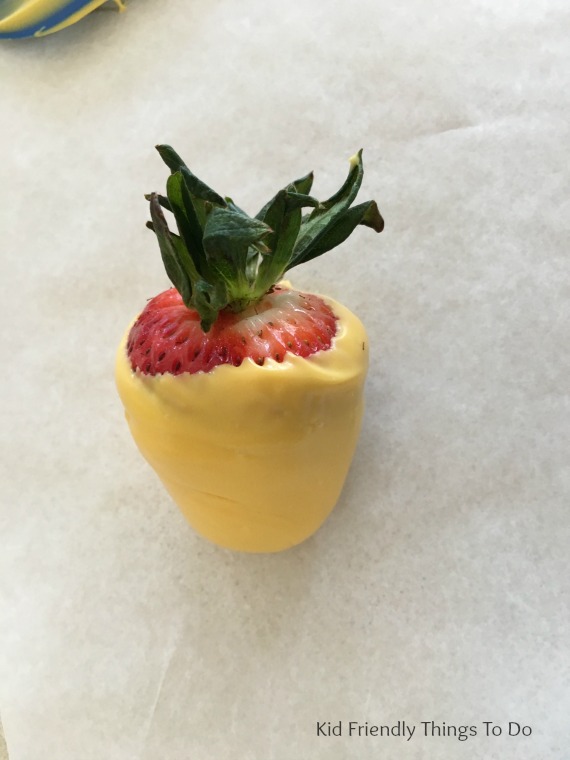 Dip the strawberries into the bowl, spin them around to coat and then set them on wax paper to dry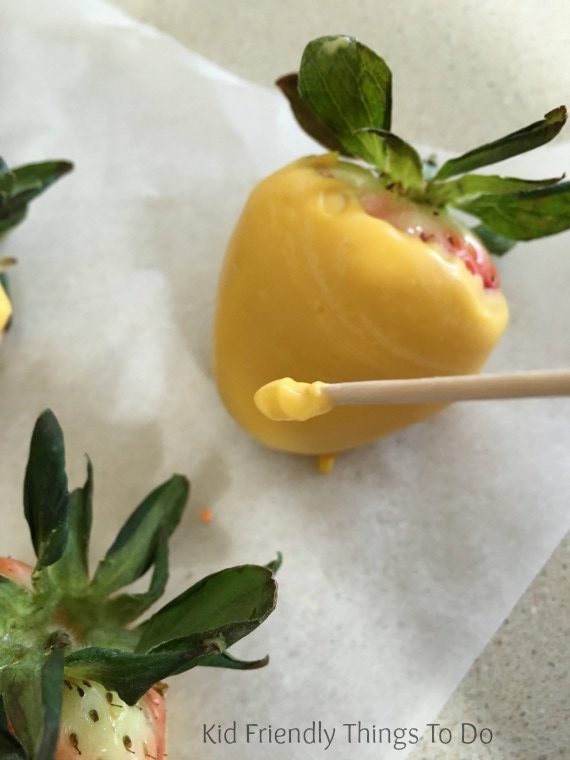 Dip a toothpick into the melt chocolate to get some melted chocolate on the tip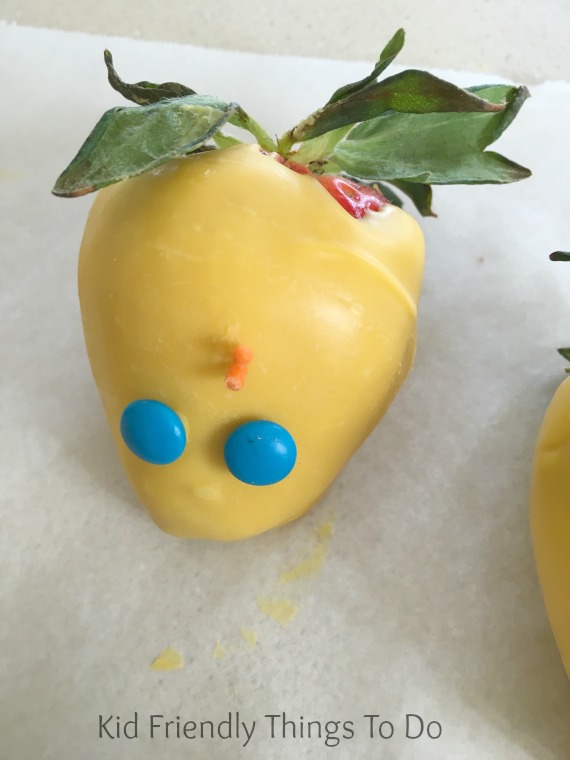 While the strawberries are upside down, dot some melted chocolate onto the spots where the eyes and beak will go
add the beak – 2 orange sprinkles in a V (the image below has a great visual for this)
Add the eyes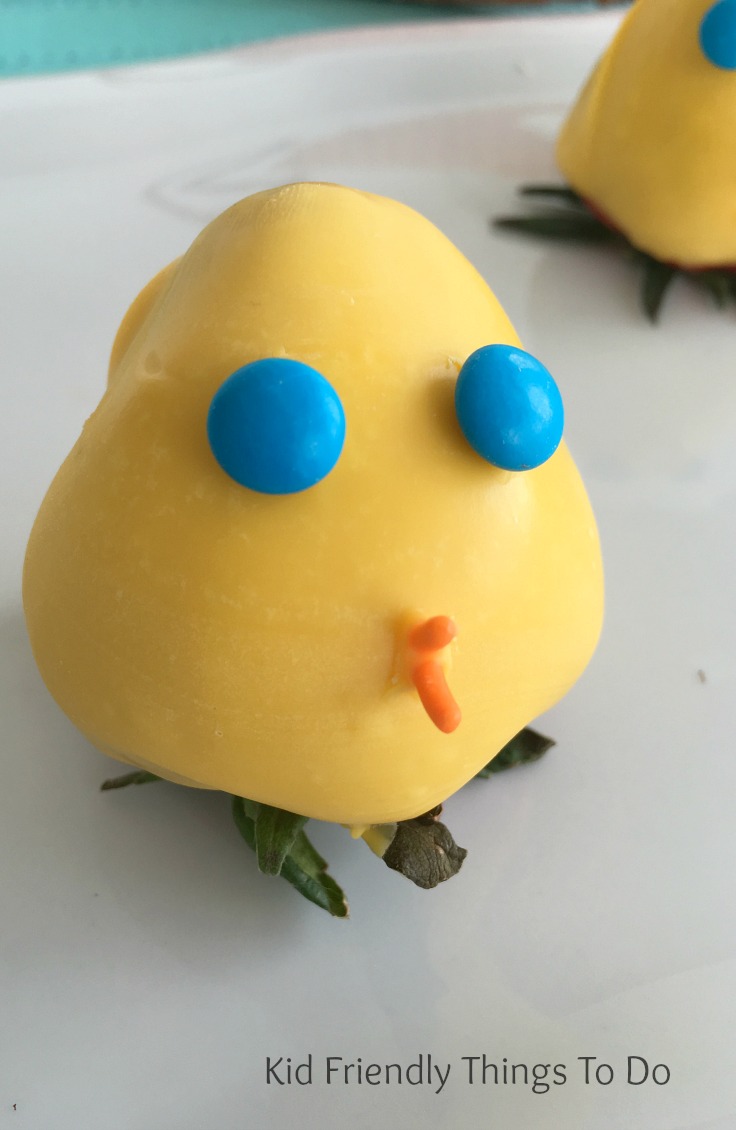 Flip the strawberry around and TaDa!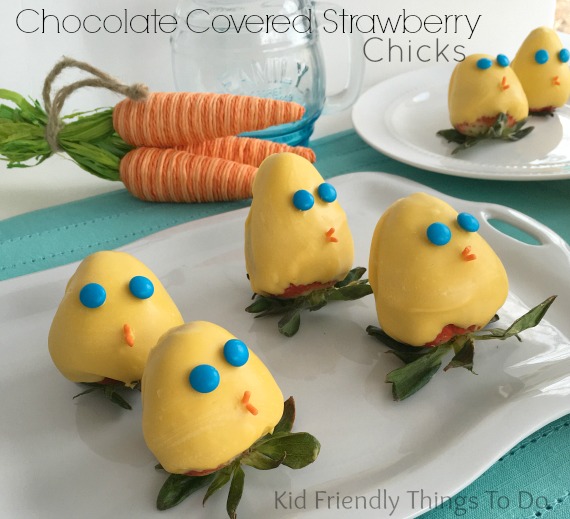 That's it! You're done! Happy Spring and Happy Easter y'all!