This little Valentine's Creature is sure to brighten up your day. I think that this would be a sweet craft for school Valentine's day parties. With a little prep from adults, it's an easy-peasy craft. Come on in, and I'll share the "how to" on this Easy Valentine's Creature Craft for Kids to Make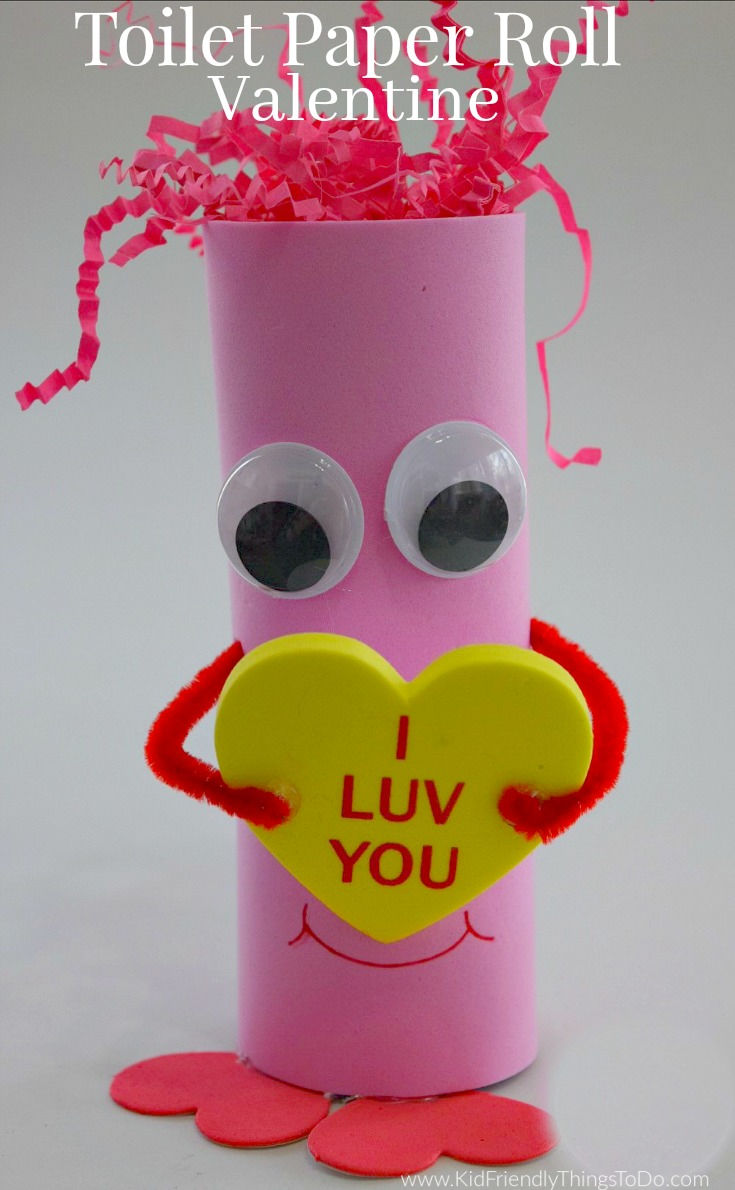 So stinkin' cute, right?!
Here's What You'll Need for this Easy Valentine's Creature Craft for Kids to Make: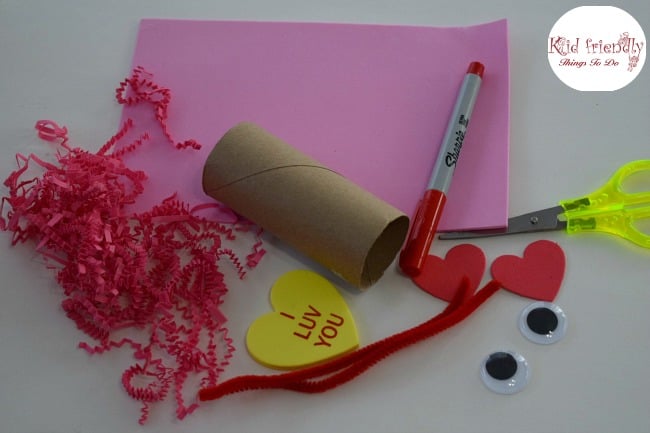 Supplies Needed
toilet paper rolls *you can buy these pre-painted and skip wrapping this guy with foam, or if you like the foam save money – use toilet paper tubes that are piling up in your bathroom and buy…
6×9 inch foam sheets to cover them – pink, red, or purple
glue – warm glue gun, or some kind of fast-drying tacky glue, like Fabr-tac (my alternative to warm glue guns)
scissors
large google eyes
2 plain foam hearts for the feet  – about 1″ wide
pipe cleaner, red, pink, or purple cut into 4 even pieces
1 foam Conversation Heart
shredded paper – pink, red, and/or purple
red Sharpie
Instructions: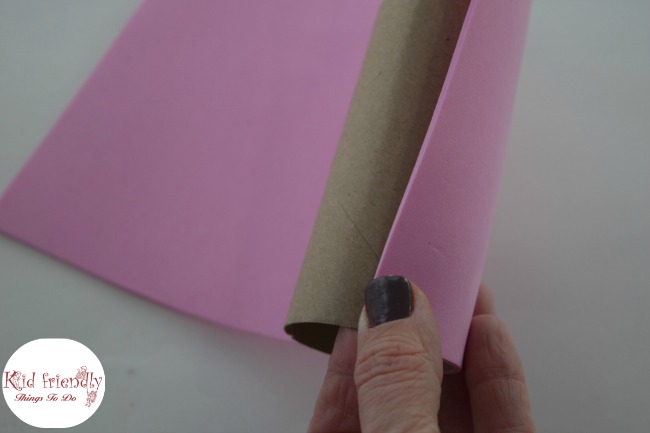 *If I were getting these ready for preschoolers or a school party, I would prep them by doing this section, myself
If you decide to go the foam-covered tube route, then wrap a sheet of foam around each toilet paper tube, trim the extra, and glue to secure
It will be taller than the roll. That's fine. No need to trim it.
This would also be a good time to poke holes in the sides for the arms – poke one on each side about halfway down the side of the tube. I just used the scissors to poke the holes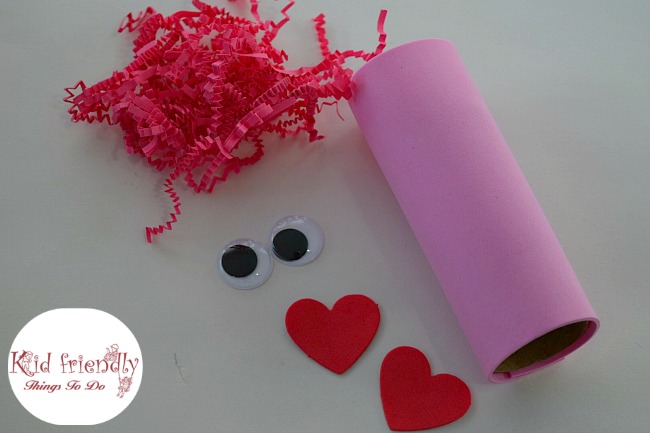 Now, kids can decorate!
Add eyes somewhere above the poked holes, and the heart feet
Stuff some shredded paper into the top for hair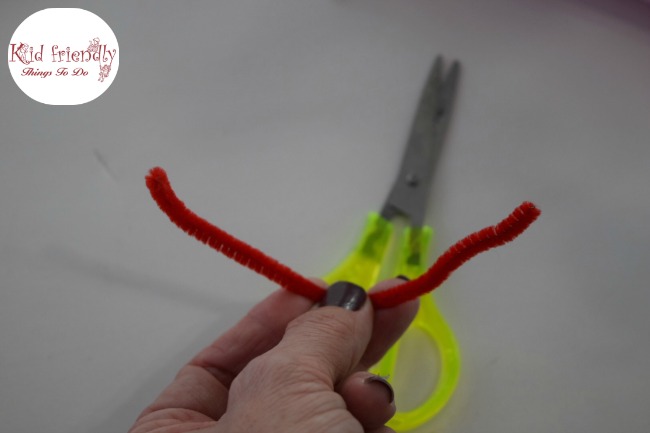 Now you can insert the pipe cleaner into the poked holes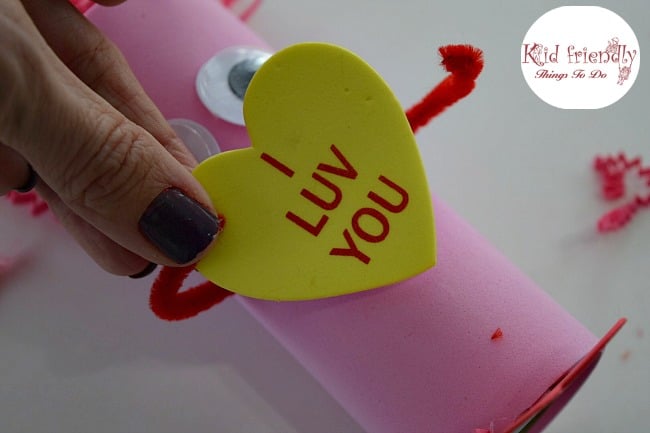 Attach the conversation heart to the hands and secure with glue – let dry (glue dots might work well, here)

Use the Sharpie to make a smile 🙂
Here are my top Amazon Picks for this Easy Valentine's Creature Craft for Kids to Make
(affiliate links)
[box] [/box]
Happy Valentine's Day!
~Melissa – Kid Friendly Things To Do