I'm getting ahead of Finding Dory, a movie that I think is going to be one of the biggest hits of all time! Hank is one of the new characters. He's played by Ed O'Neill from Modern Family. Hank looks hilarious! I was thinking that I would take an octopus craft that I had in mind, make it orange, and turn it into Hank! Come on in and I'll show you this craft that I think you're gonna want to make for Finding Dory Parties!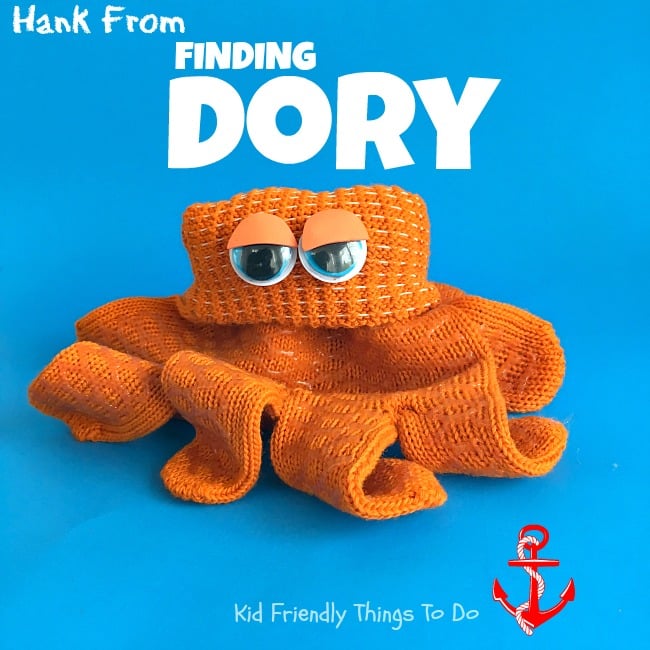 You'll Need:
Orange Gloves – I found mine at a hardware store. They are PVC gloves, but garden gloves might do the trick
1 in. wide wiggle eyes (2)
Orange foam sheet
Blue foam sheet (optional)
Scissors
Warm glue gun and sticks, or my favorite alternative that doesn't get hot is Fabri-tac!
Now: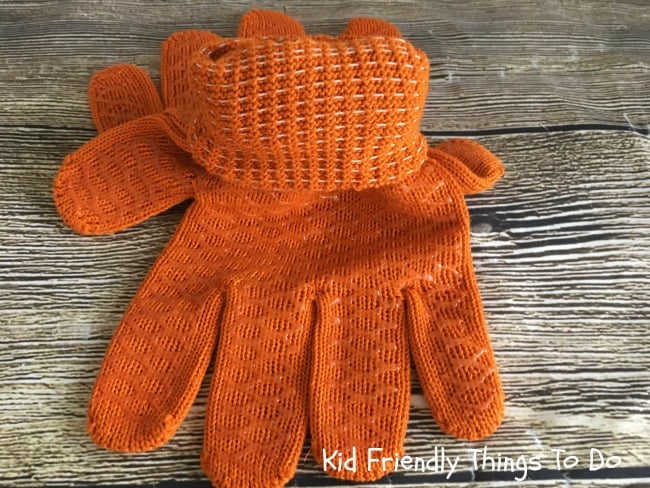 Fold the gloves together so the wrists are turned over like you would fold socks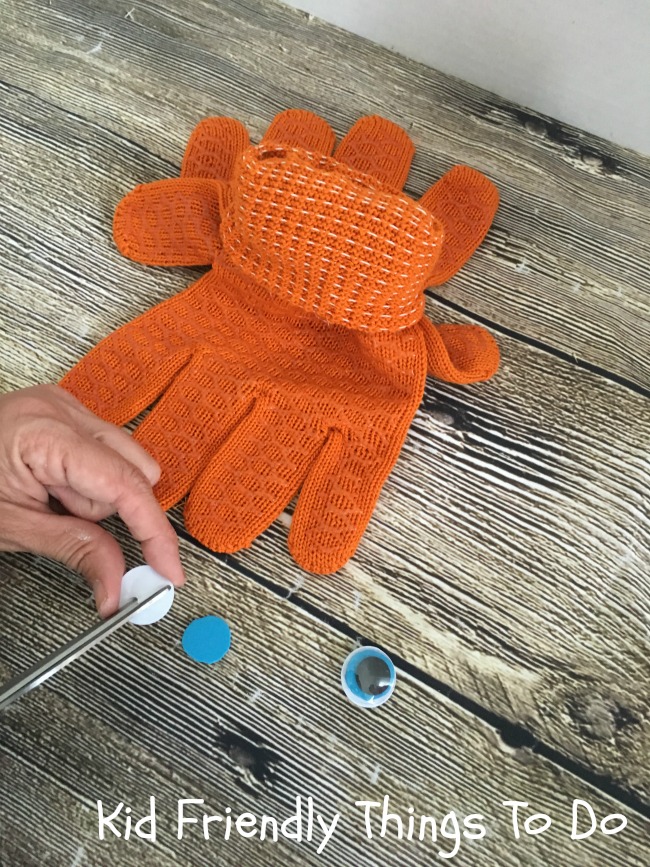 *If you're doing this with kids, you might want to do this step for them and have the eyes ready.
If you want blue eyes, then flip the eyes over and cut the backs open
Cut out blue foam circles that are bigger than the pupil, but small enough to show the white of the eye
Insert the blue foam, close the white slits back up and flip them over. You have blue eyes for Hank! Well…almost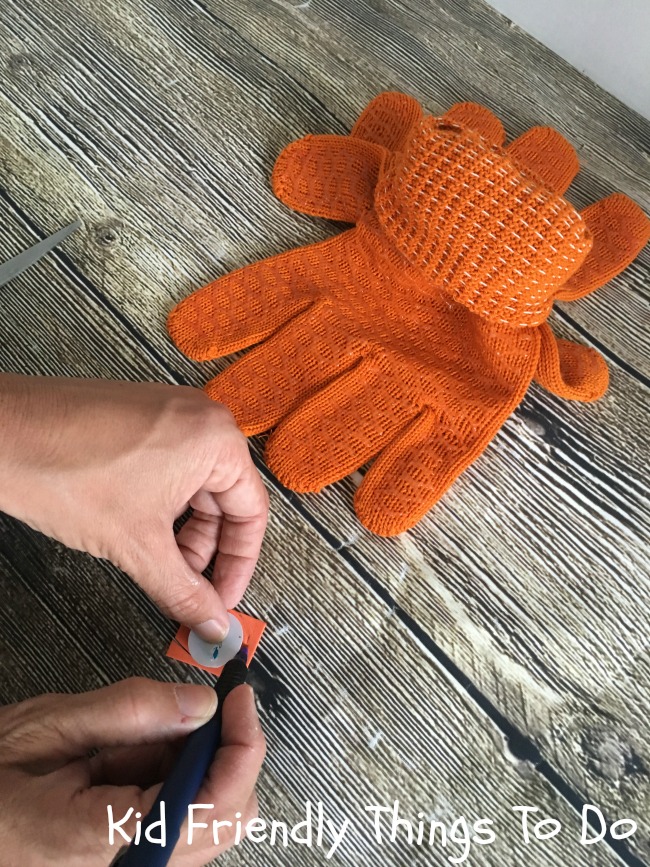 Trace the eyeball onto the orange foam sheet, and cut that out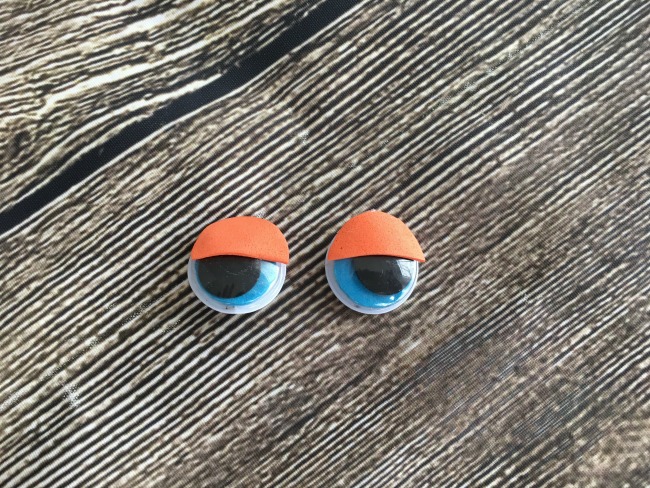 Cut the circle in half for 2 eyelids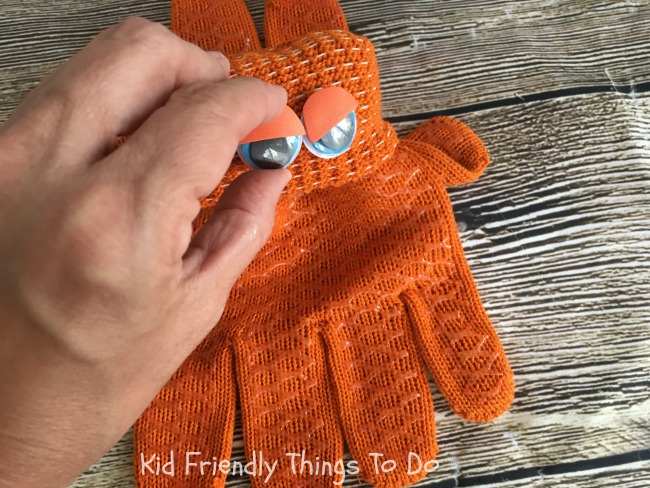 Glue those onto your gloves – right next to each other
Here's a video to help you through the craft!
And, you've got Hank! I can't wait to see the movie! I know I'm going to love this character. 🙂
Here's some stuff you might need or even want for this craft:
[box] [/box]
[author] [author_image timthumb='on']http://kidfriendlythingstodo.com/wp-content/uploads/2015/12/me-medium-family.jpg[/author_image] [author_info]Hi! I'm Melissa, a stay at home mom to 4 cute little rugrats, a wife to a man that keeps us all laughing, a Volunteer Field Editor for "Taste of Home" Magazine where I review and create recipes, and a former elementary school teacher. Simple is my motto, because…who has time for complicated? This is where I love to share Simple Recipe Creations, Crafts, & Fun Foods for Holidays and Special Occasions. Please browse around, and join me for some fun ideas, and yummy food! Then stick around to sign up for my free newsletter. I'll send new ideas and recipes straight to your inbox. Don 't worry…I'll never share your information. I can't wait to see more of you! Warm Regards, ~Melissa[/author_info] [/author]
[box]
~Melissa – KidFriendlyThingsToDo