Today I'd love to share a simple Apple Handprint Craft to make with the kids. It's such a fun and easy fall craft project. The major bonus is the sentimental handprint that you get to cherish forever and ever! I love that. Come on in and I'll share this Simple Paper Plate & Handprint Apple with the Kids
Here's what you'll need for this Apple Handprint Craft:
a 9 inch red paper plate
a clothespin
green foam sheet
scissors
pen or pencil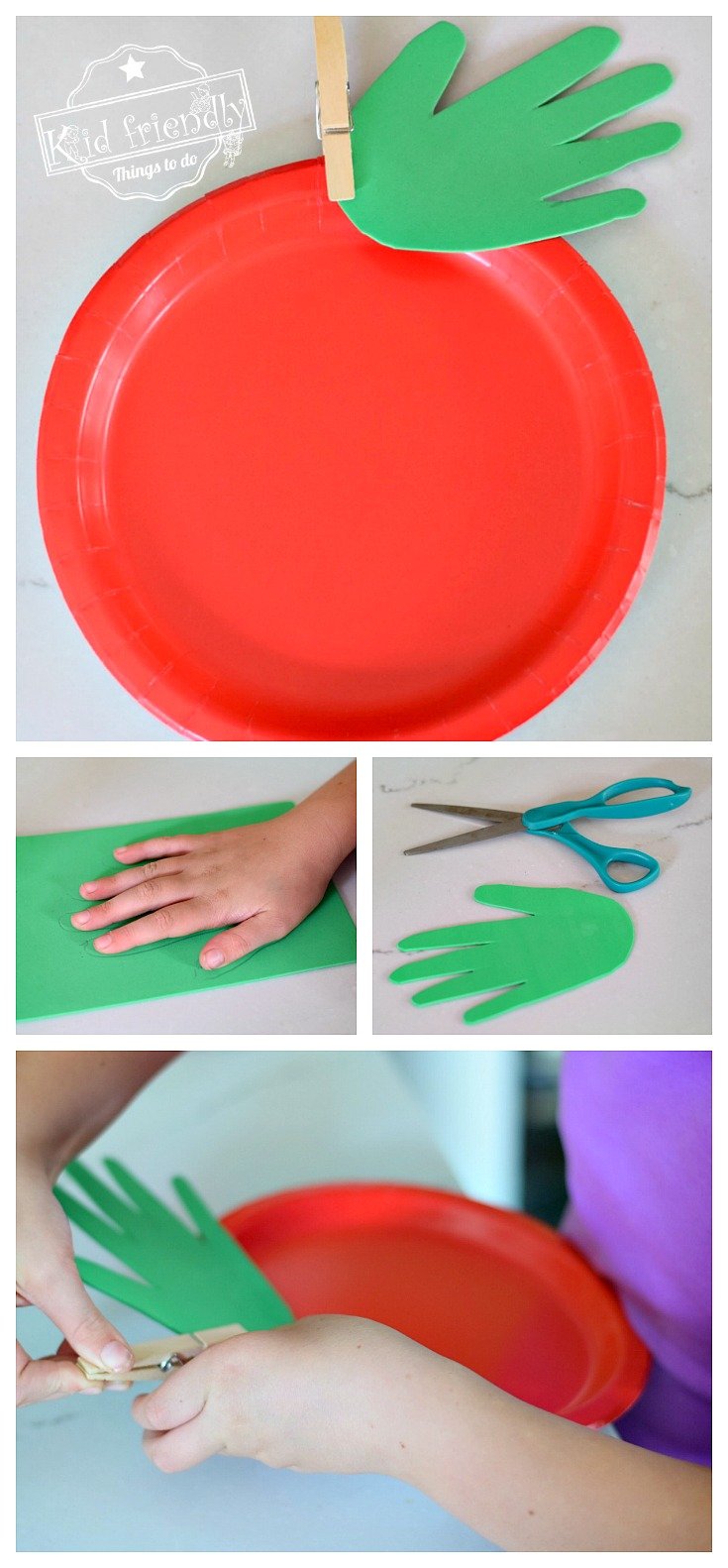 Instructions:
Trace your child's handprint onto the green foam sheet
cut the handprint out – this will be your apple leaf
place the handprint leaf, over the plate and pin it with the clothespin
That's it!
Happy Fall!
~ Melissa – Kid Friendly Things To Do