Rudolph Bags are a fun and creative way to make Christmas Gift Bags for parties. This cute and simple Rudolph Gift Bag Craft for classroom and Christmas parties. Easy to make treat bag – perfect for the holidays.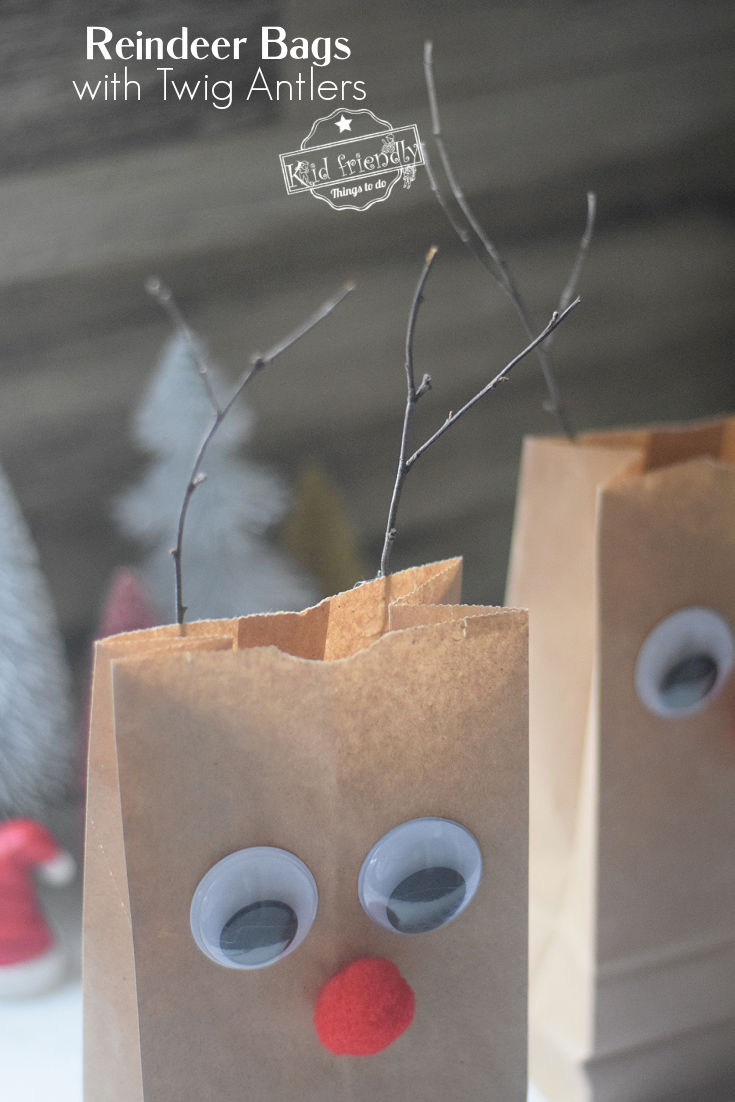 Rudolph Gift Bag Craft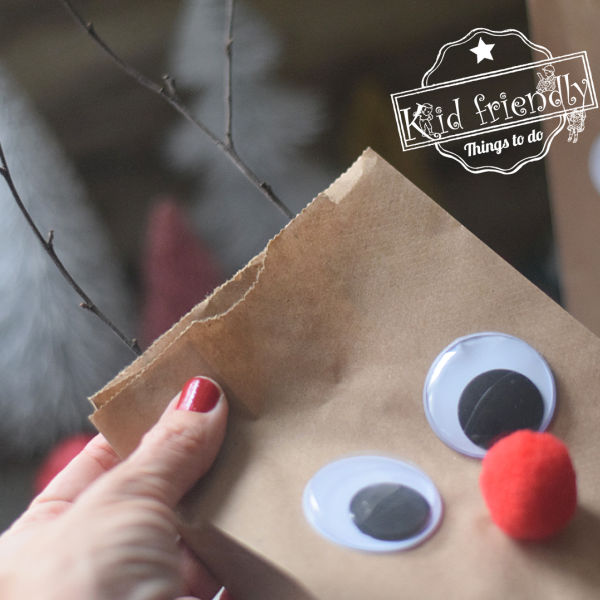 Twigs are a simple way to add a rustic touch and they are usually easy to come by.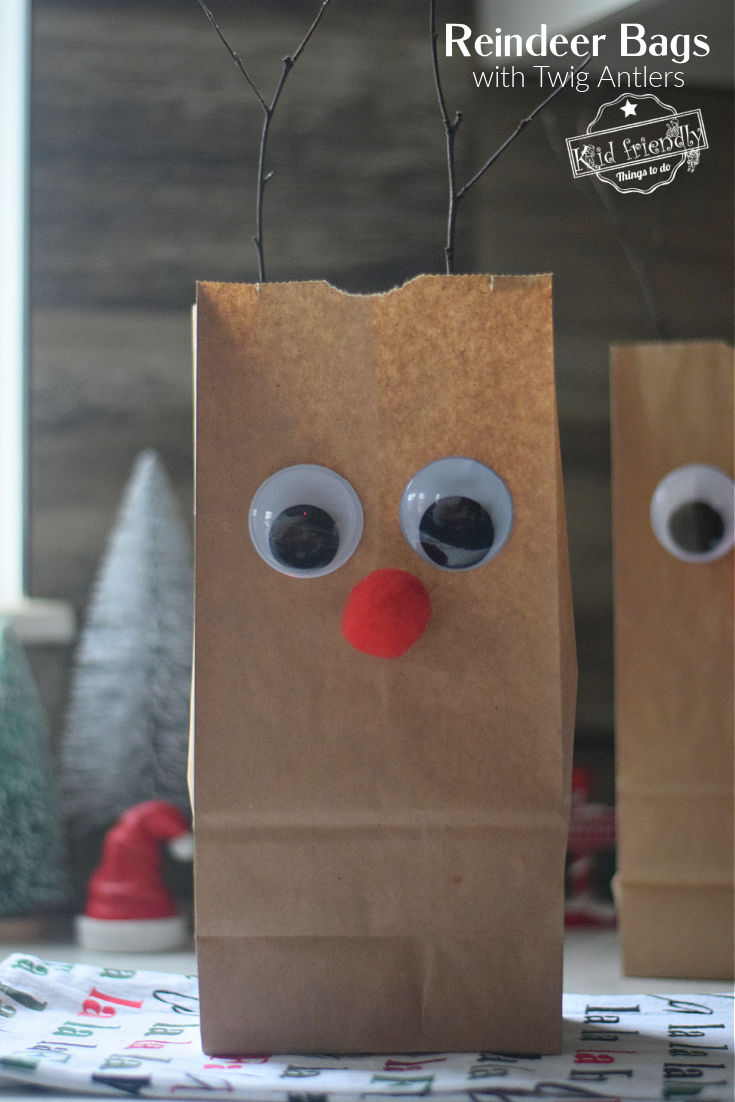 With a willow tree dropping branches like crazy, I have an abundant supply of twigs.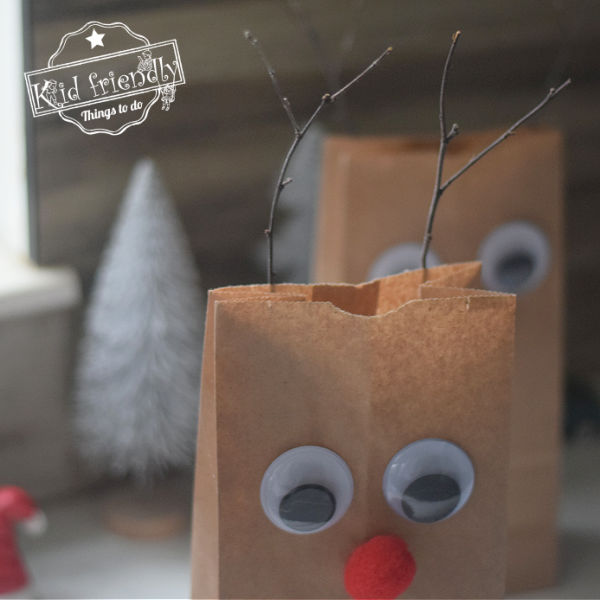 The twig antlers actually came about out of a moment of desperation. I had planned on taking Reindeer Food to my toddler's preschool class for Christmas. I got my glue gun out, google eyes, pom-poms, bags, and found…NOT a thing for antlers. Nothing, Nada, Zip, Zilch. There I stood, arms full of supplies,  a really excited five year old and half a craft.  That's when I thought of twigs for antlers, and nature saved the day.
If you love Christmas Crafts, check out my other fun projects like…
Here's What You'll Need to make your own Rudolph Bag Craft…
Red Pom-Pom – I like a medium sized nose, but use whatever you have on hand
Google Eyes – Large – about 1&1/2 inches
Twigs – Lightweight twigs are best
Low temp Glue Gun
How do you make a Rudolph Gift Bag?
Instructions:
On the front of the bag – Glue eyes, and nose
Cut the top sections of the twigs off of your branches – You'll want end pieces that have a few sections to look more like antlers
Turn the bag around and glue the twigs onto the back with the sections at the top – at the top on opposite sides
If You'd Like to add Reindeer Food to Your Bags like I did, then check out my post on Reindeer Food and Printable