Make these simple Bunny Treat Cups out of party treat cups for a fun Easter Craft and Party Idea. Kids will love getting Easter candy in these cute bunny cups. Come on in and I'll share how to make this cute Easter Craft Idea…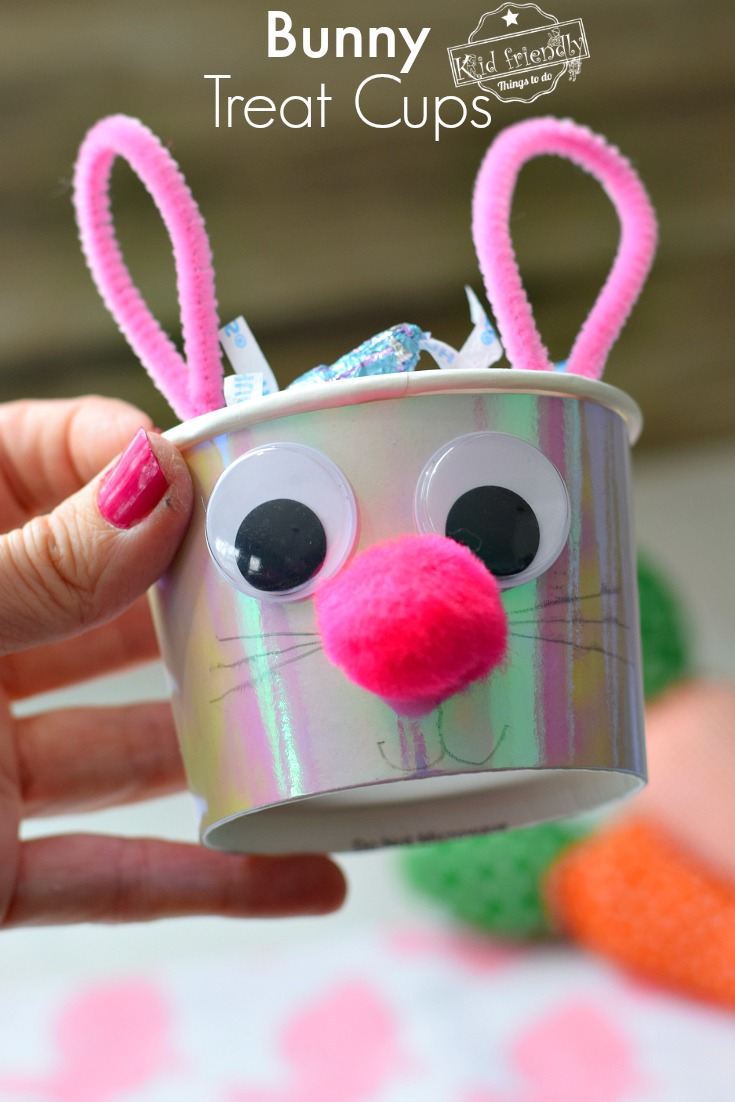 Bunny Treat Cups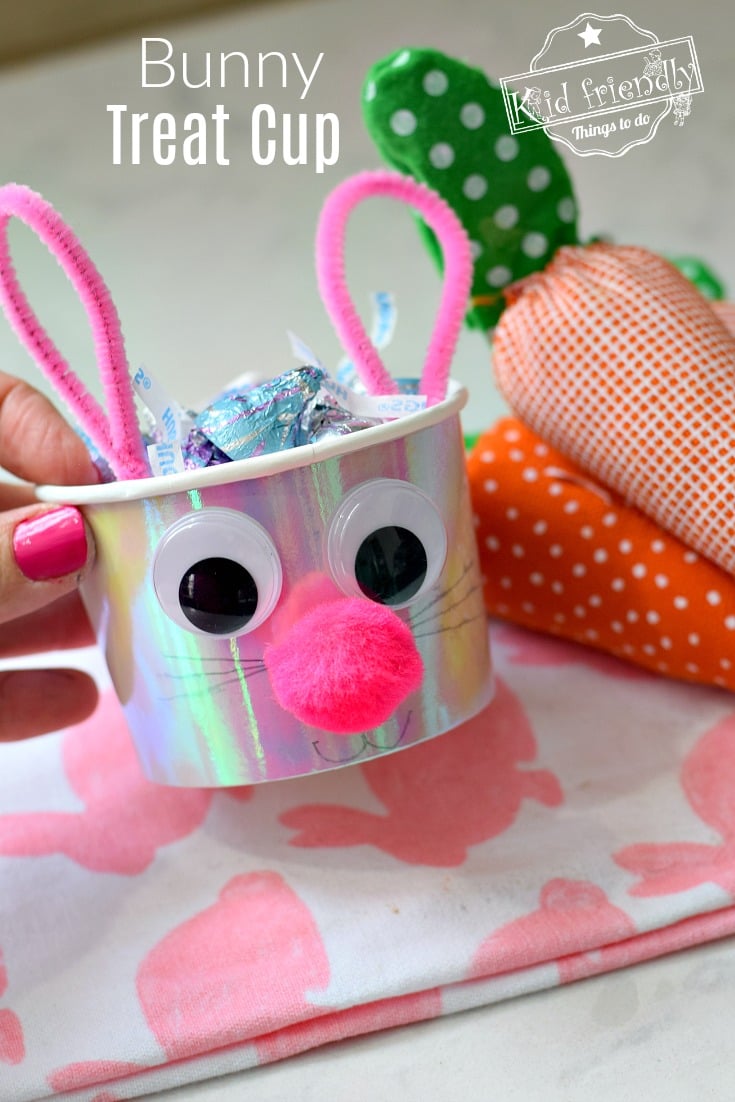 Party cups come in several colors. You can easily make a pink, purple or white bunny treat cup just by changing the color of the party cup.
Here's what you'll need to make your own Bunny Treat Cups for your Easter, spring or summer party…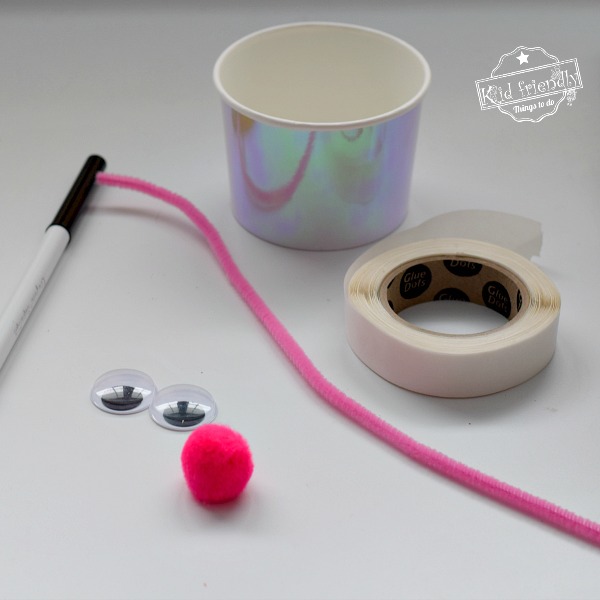 Treat cups
Large google eyes
Black Sharpie wire a fine tip
Large pom-pom for the nose
1 pipe cleaner for the bunny ears
Glue – I used glue dots, but you can use another adhesive like a low temp glue gun with glue sticks
Instructions for this Bunny Craft Idea
Cut the pipe cleaner in half and bend them into bunny ear shapes
Glue eyes and nose on the front of the treat cup
Using the permanent marker, add whiskers and a mouth
Glue the pipe cleaner ears to the inside of the treat cup – Place them at the front of the cup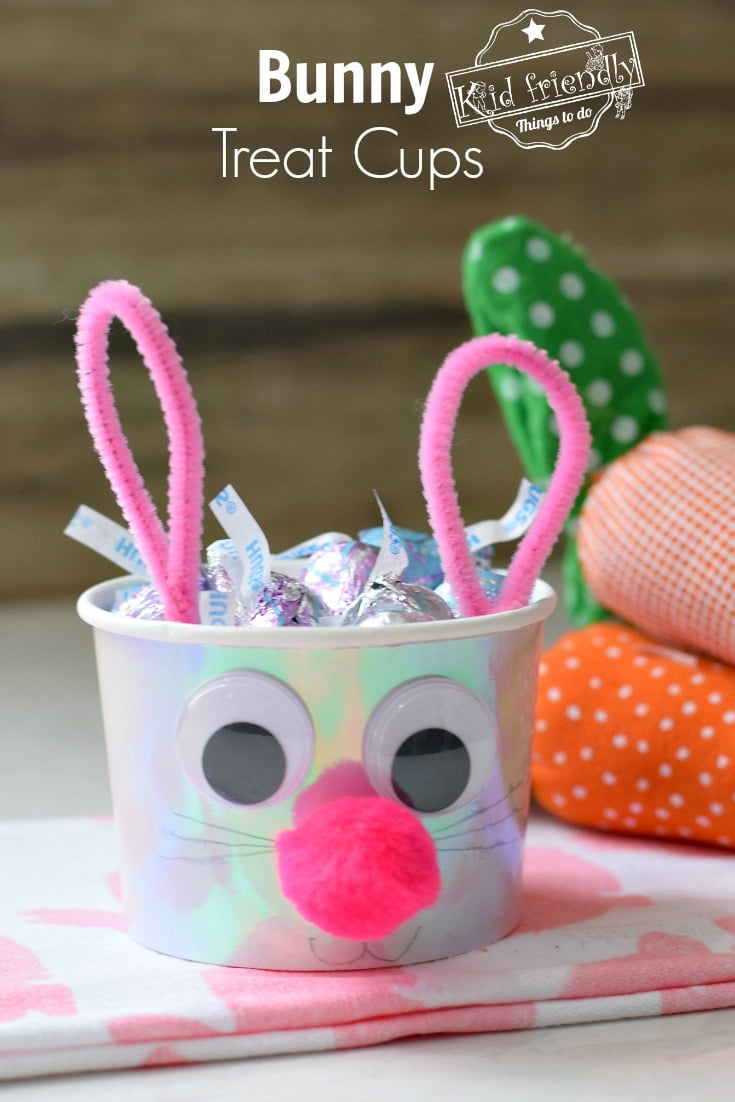 What can you do with leftover Easter Candy?
Freeze it and use it for ice cream toppings when needed
Bake the candy into your favorite sweet treats
Make a trail mix
Add some of the chocolates to your morning coffee