These Easy and Colorful Halloween Chocolate Covered Pretzel Bites are the perfect Halloween Treat for your fall party. They are the perfect balance of salty and sweet which is my favorite kind of treat. Topped with colorful bands of Halloween chocolates, these pretzel bites make a beautiful display on your buffet table. Come on in and I'll share how you can make these fun treats for your fall or Halloween Party…
These colorful chocolate pretzels are a lot of fun to create. They would be the perfect Halloween treat to let the kids help with.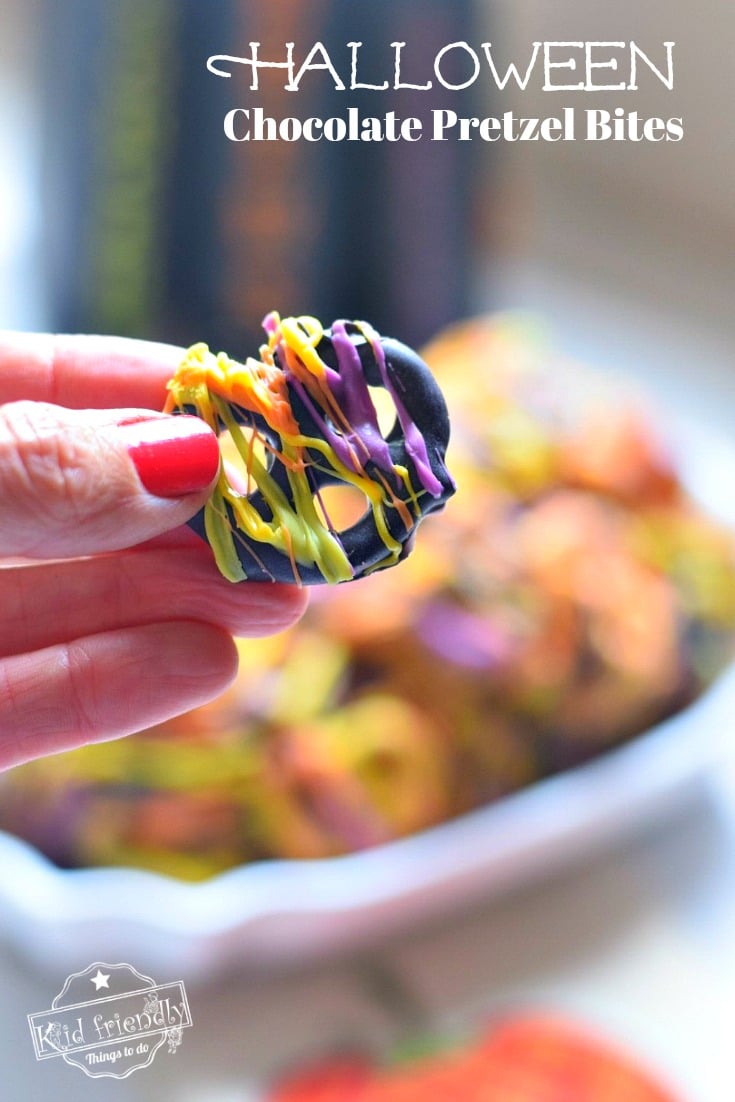 Or, you can keep all of the fun for yourself and set aside a couple of hours to color and have fun with pretzels.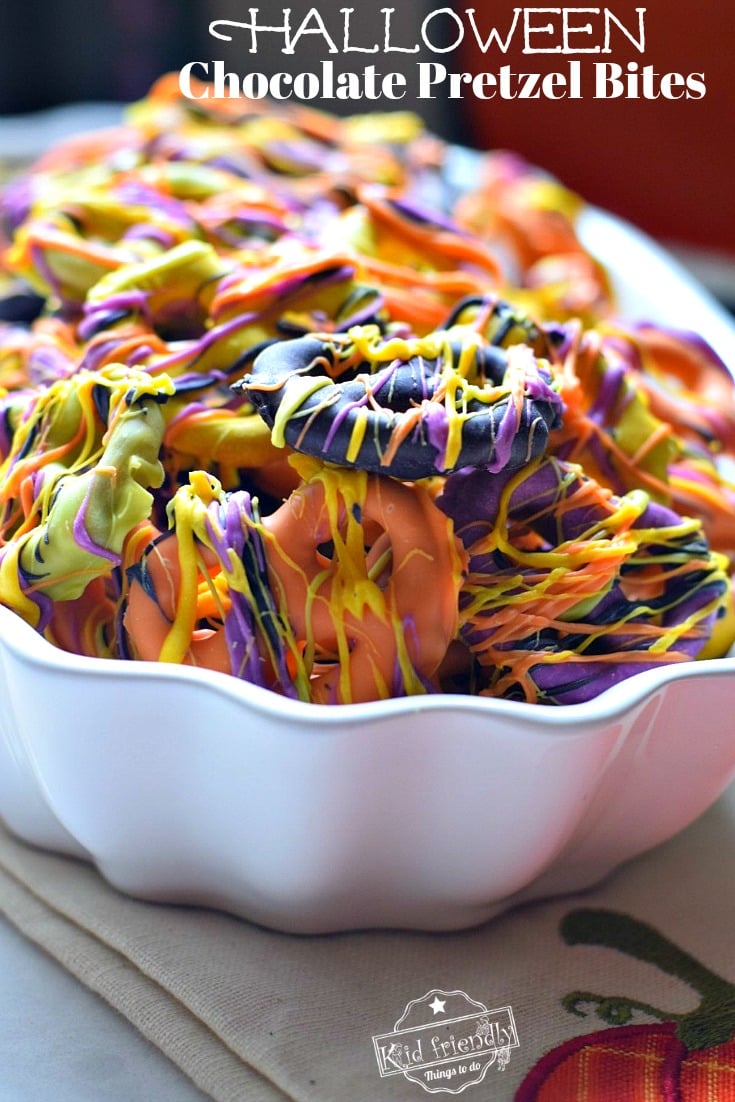 Here's what you'll Need for these Easy and Colorful Halloween Chocolate Covered Pretzel Bites…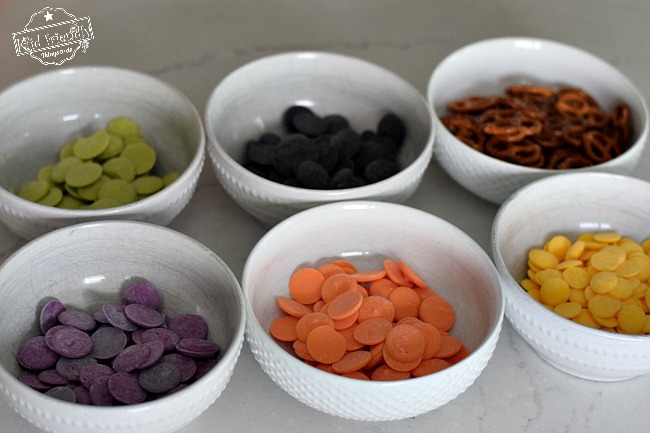 12 oz. each – of lime green, purple, orange, black and yellow Chocolate Melts – Wilton is preferred
A glass microwavable proof bowl for each color
1 lb. of mini pretzel twists
5 (2 ft.) sheets of Wax Paper – one for each color
5 forks
Silicone spatulas
Here are my top Amazon Picks for these Halloween Chocolate Covered Pretzel Bites…
(affiliate links)
[box] [/box]
Instructions for Ingredients for Halloween Chocolate Covered Pretzels
*To even it out, dip about 2 dozen pretzels per color. If you have any leftover pretzels, you can keep going. You should end up with about 10 dozen chocolate covered pretzels
One bowl at a time – Melt the chocolate melts. I like to microwave the chocolates for 1 minute, stir with with a silicone spatula. If the chocolate is not quite smooth yet, go ahead and microwave for another 30 seconds and stir until smooth. Be careful. If you microwave too much, the chocolate will seize and become unusable.
Set out all of the sheets of wax paper to let the pretzels dry on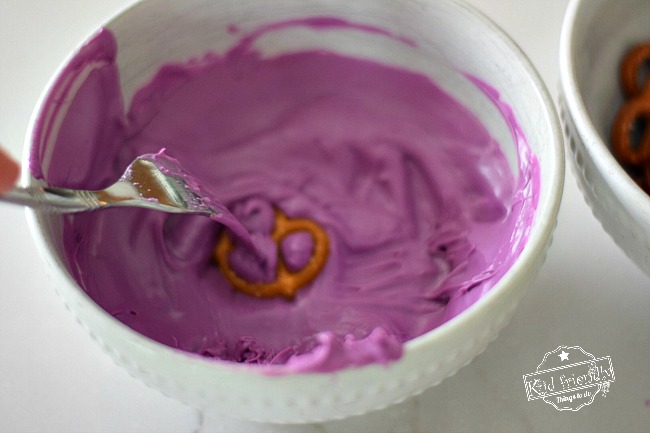 Grab one of the melted chocolates and start dipping
Push the pretzel into the melted chocolate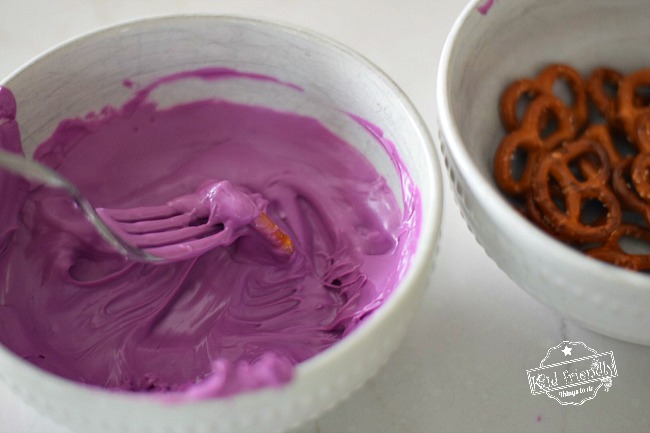 Flip the pretzel around, coating it completely
Bring the pretzel up to the side of the bowl and tap the fork down, releasing excess chocolate into the bowl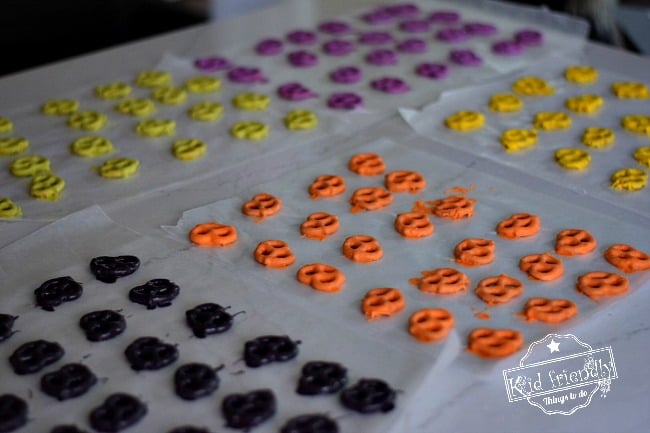 Carefully slide the pretzel off of the fork onto the wax paper
Repeat the process for each pretzel (about 24 per color) – stopping before you use all of the chocolate in the bowl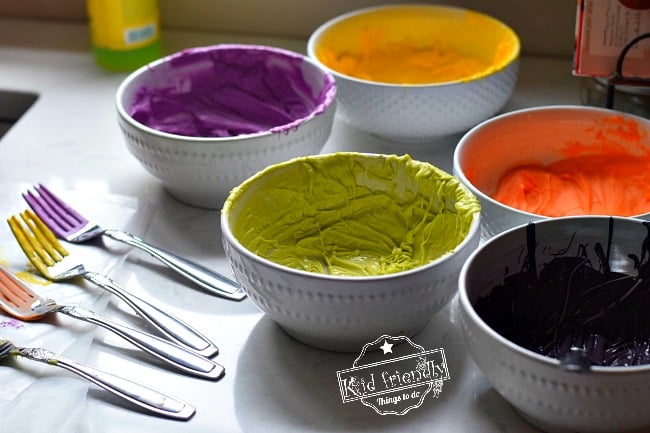 Now, you should have some chocolate left in the bowl for decoration
Microwave the hardened chocolate for 30 seconds to melt it again
Use the forks from each color to pick up some chocolate onto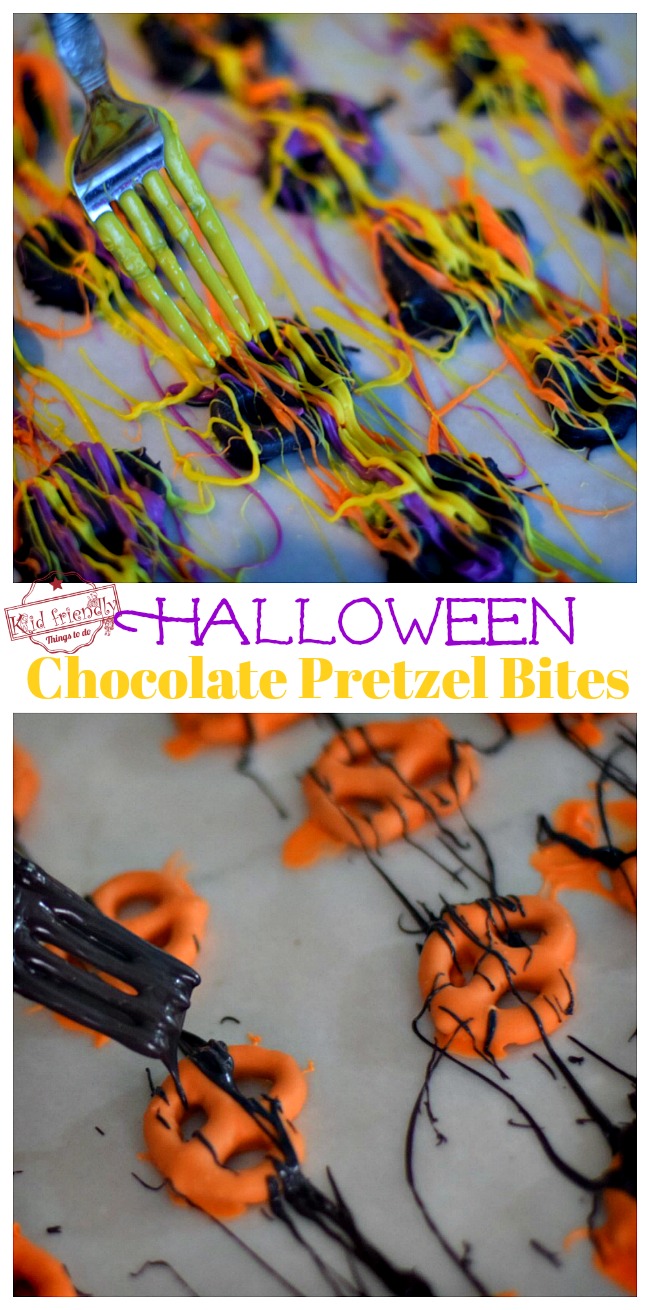 Start waving the fork back and forth over the colored pretzels, leaving behind streaks of colorful chocolate on top of each colored pretzel
Repeat this with each color of chocolate until all of the pretzels have been decorated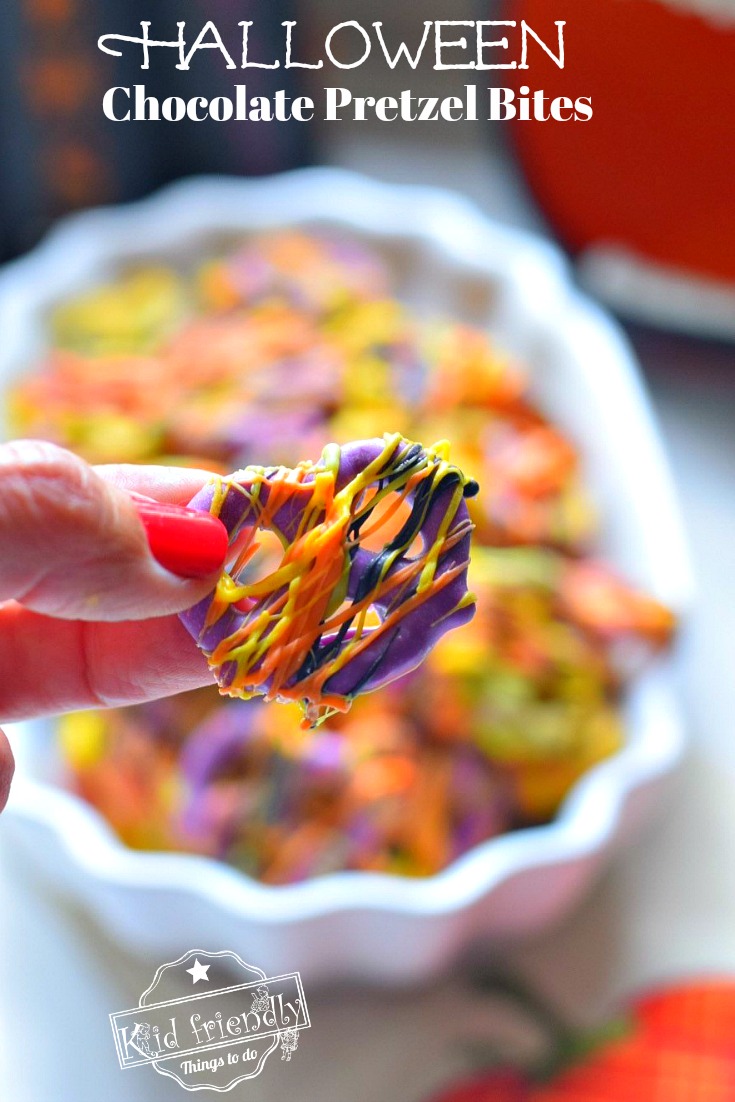 And, there you have it! Enjoy your Halloween Pretzel Bites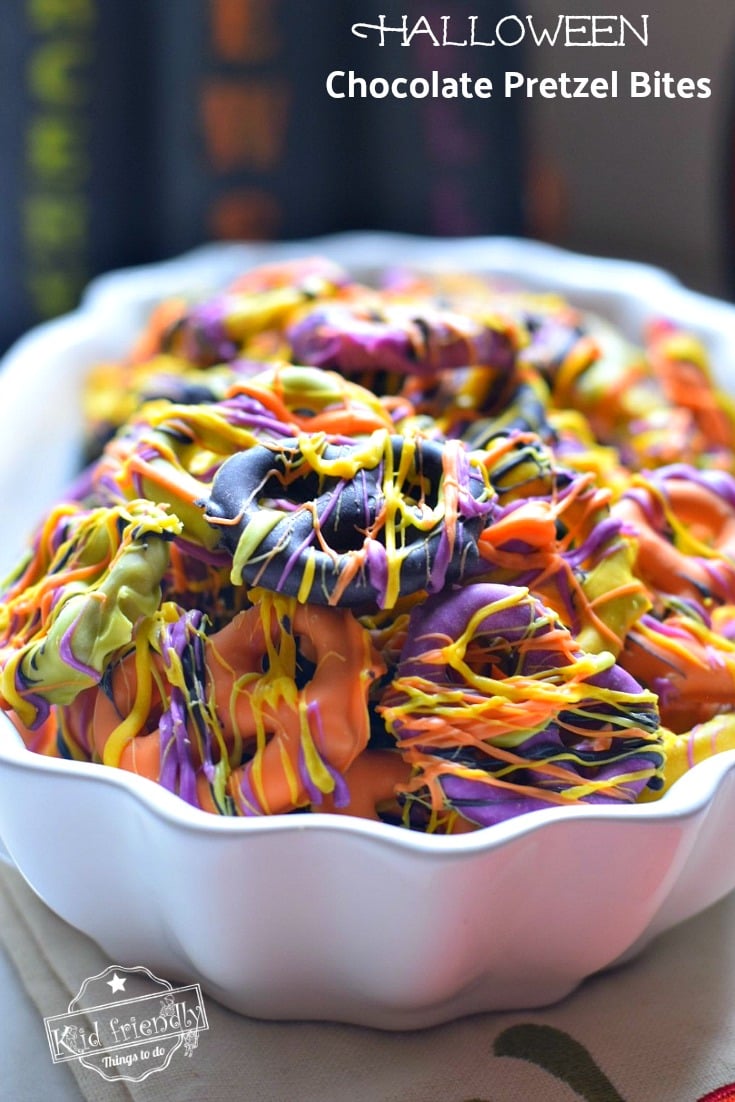 Storing your Halloween Chocolate Pretzel Bites
You can make these pretzels up to a couple of week in advance. Even without a container, at room temperature, the chocolate pretzels should stay crisp for at least 10 days. If you place them into an airtight container, you chocolate covered pretzels stored at room temperature can stay fresh for months.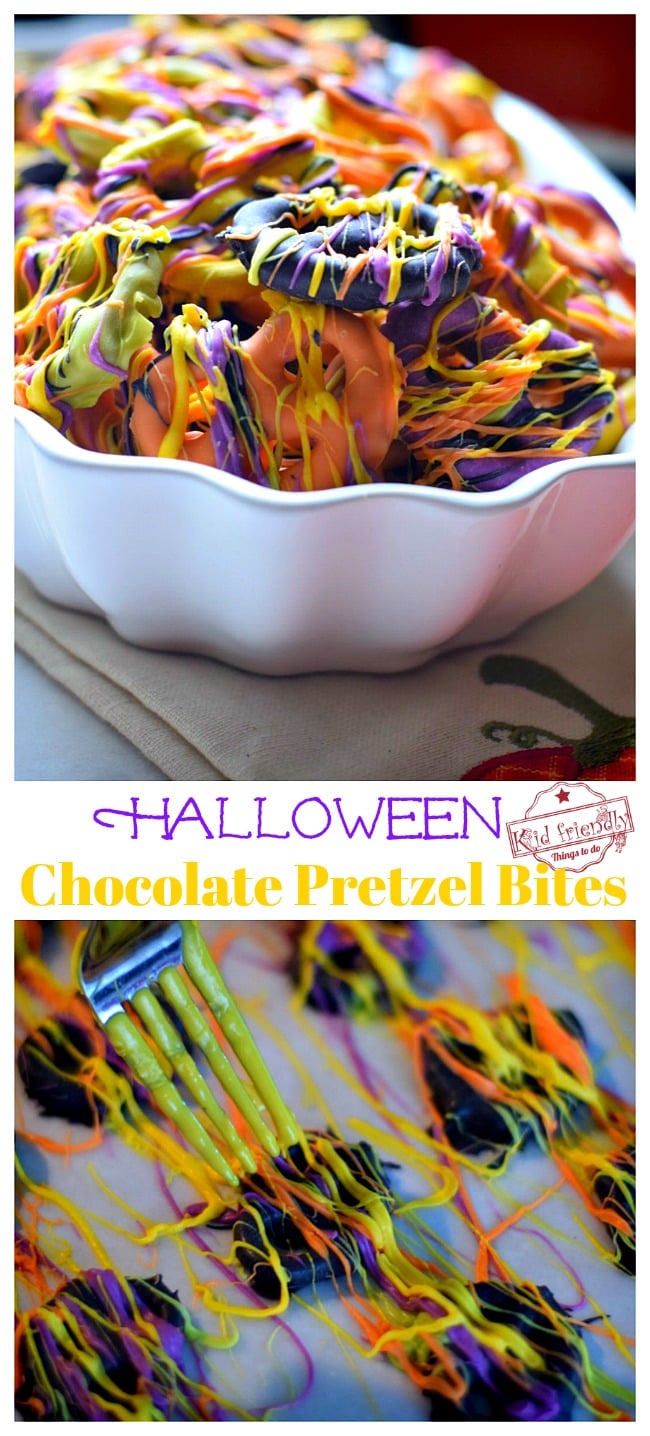 That's it! Happy Halloween.
~Melissa – Kid Friendly Things To Do
If you are still looking for more Halloween Fun Food Ideas to Make, check out these posts below…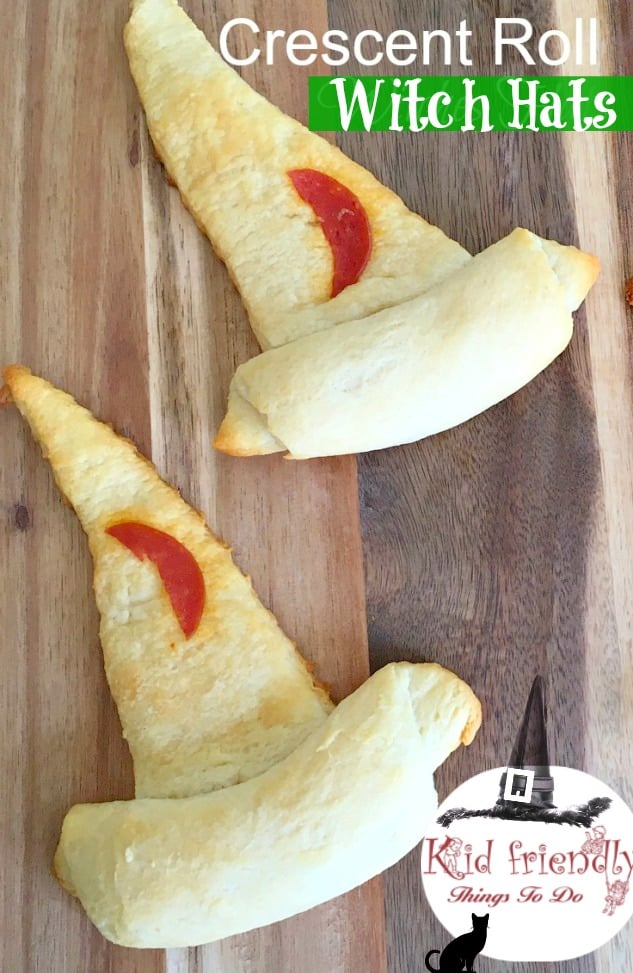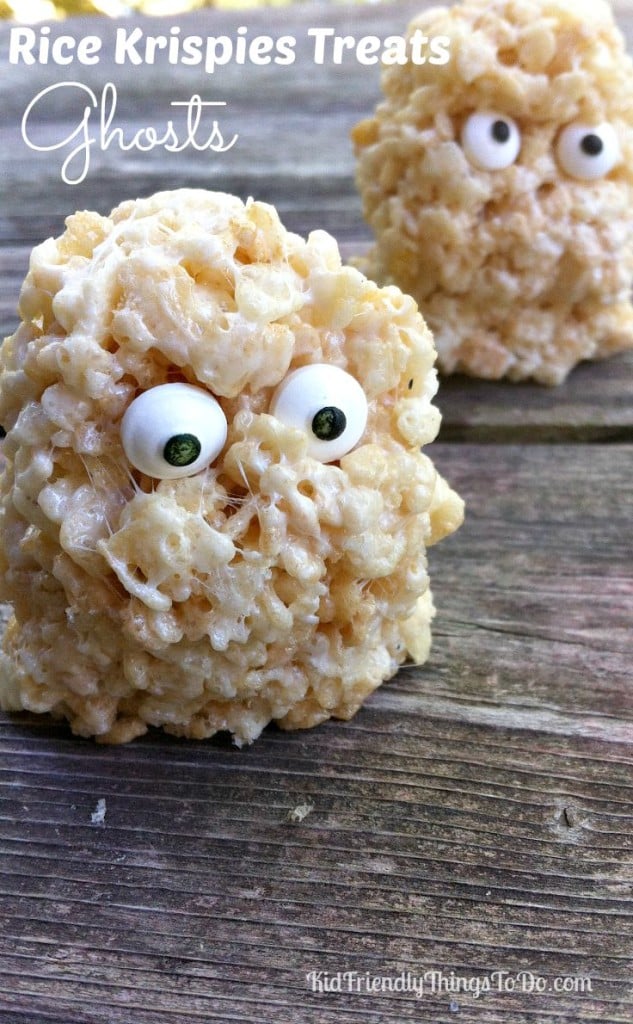 Ghost Halloween Rice Krispies Treats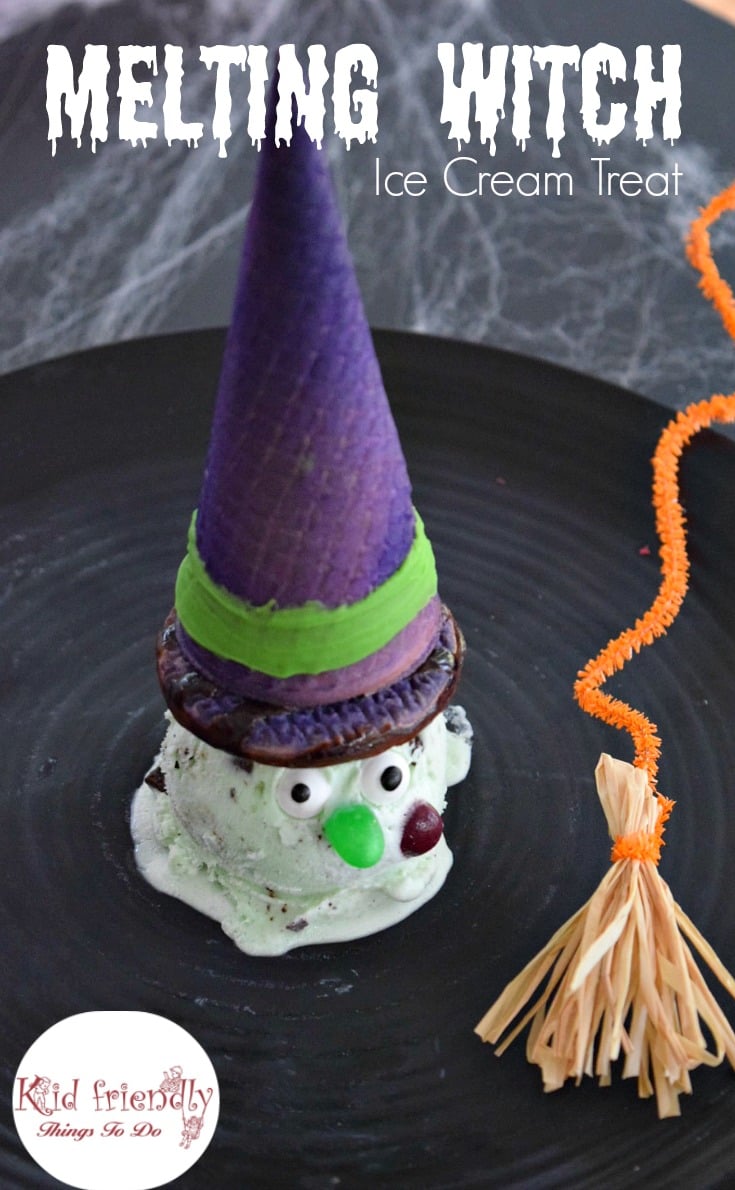 Melting Witch Ice Cream Halloween Dessert Treat
~Melissa – Kid Friendly Things To Do