Make the holiday extra special by adding special touches like Eggnog Milkshakes to the menu. Topped with whipped cream, a cherry and a dash of nutmeg, this yummy drink is sure to be a crowd-pleaser. Come on in and I'll share my recipe for Eggnog Milkshakes…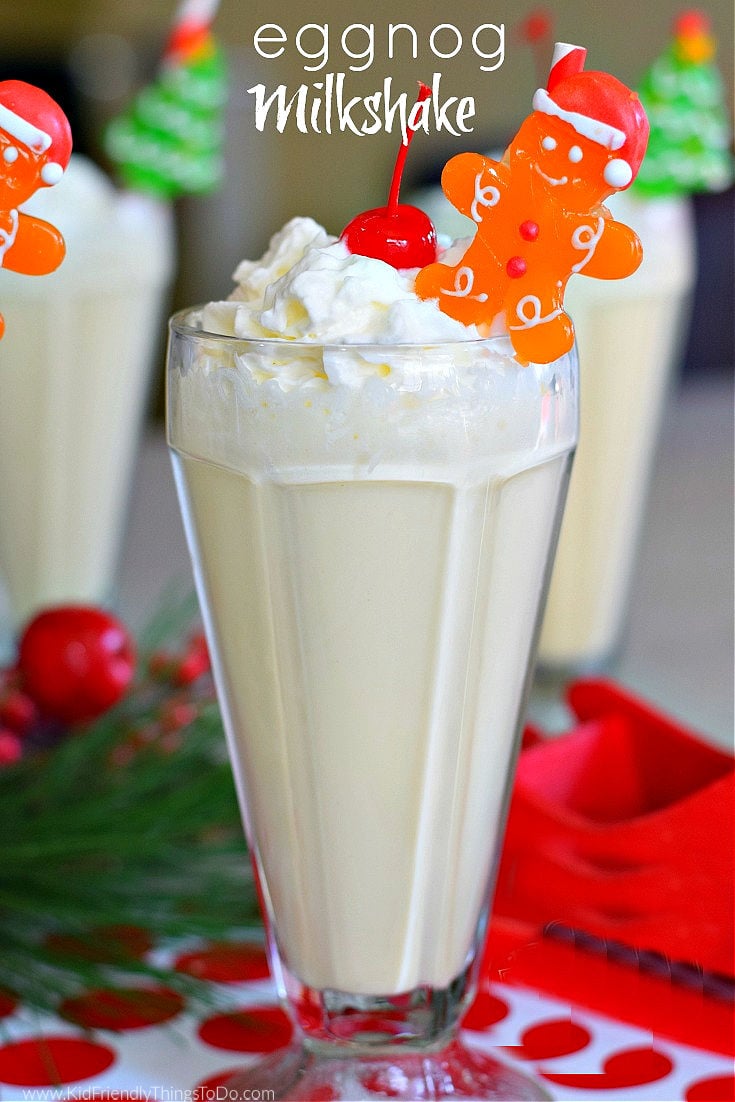 Eggnog Milkshake Recipe: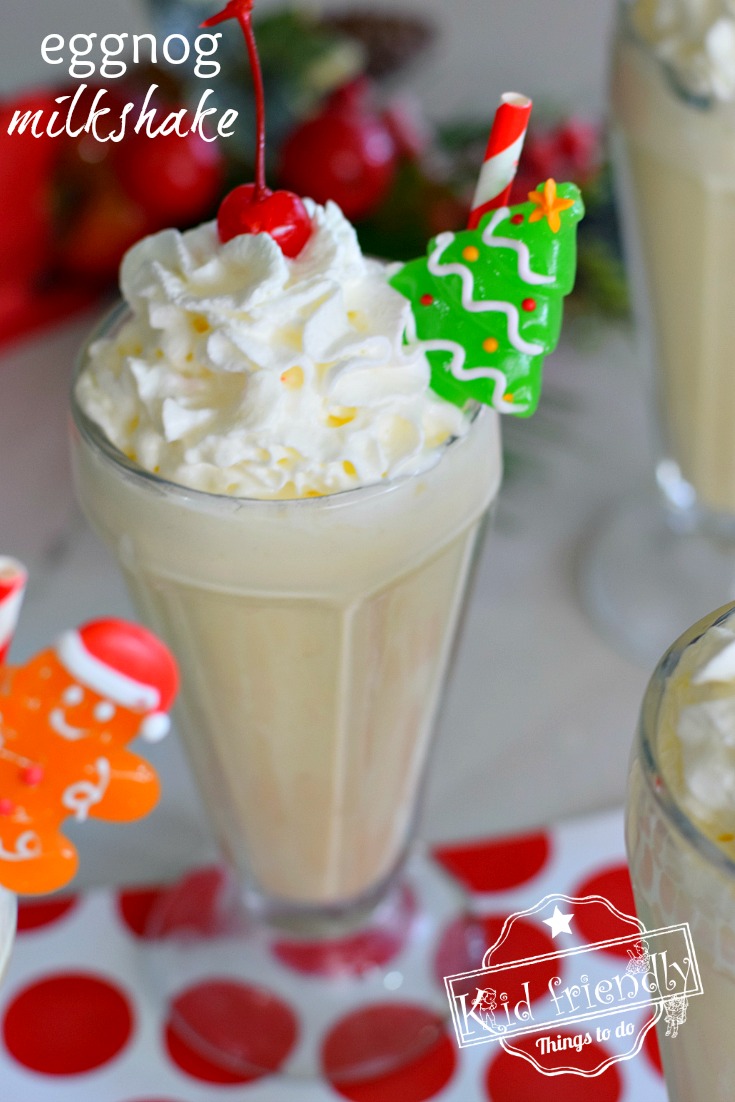 We love the Christmas Holiday. It's the middle of November and my girls already have their bedrooms decorated. The boys are celebrating in their hearts. They have a few decorations up and an open storage bin in the middle of their room. I might have to lend a hand with that one.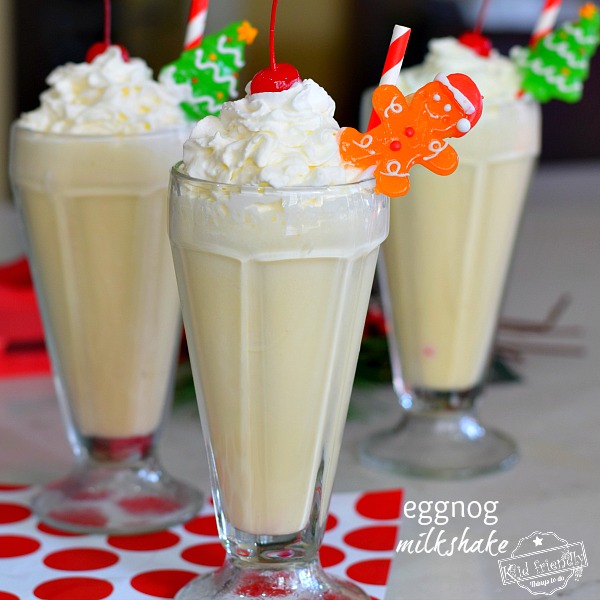 While they were busy (well, some were busy), decorating their rooms – I was busy making fun Eggnog Milkshakes in the kitchen.
The kids all agreed – They are delicious and so much fun! They really add to the Christmas spirit.
What is eggnog made of?
Eggnog is made of milk, eggs, sugar, and spices
How long does homemade eggnog last?
Because eggnog contains cooked eggs, Eggnog milkshakes, when homemade, will last about 3 days.
Here is my recipe for Homemade Eggnog Milkshakes:
Print
Eggnog Milkshake Recipe {Easy to Make} | Kid Friendly things To Do
4 cups

of vanilla ice cream

1 cup

of ice cubes

1 cup

of egg nog

1

&1/2 tsp. of vanilla extract
suggested toppings: whipped topping, ground nutmeg, maraschino cherries
Instructions
Pour ice cream, ice cubes, egg nog, and extract into blender
Blend until everything is well blended
Serve with your favorite toppings