Don't forget the fun food at your Christmas Parties. This Gingerbread Man is a simple way to add a festive touch to the table. Have a little fun with our without the kids, crafting this cutie. Your guests won't only be impressed with this Cheese ball, they will be asking for the simple 4 ingredient recipe! Come on in and I'll share my mom's recipe for a simple Cheeseball and this Fun and Easy Gingerbread Christmas Cheese Ball Recipe and Tutorial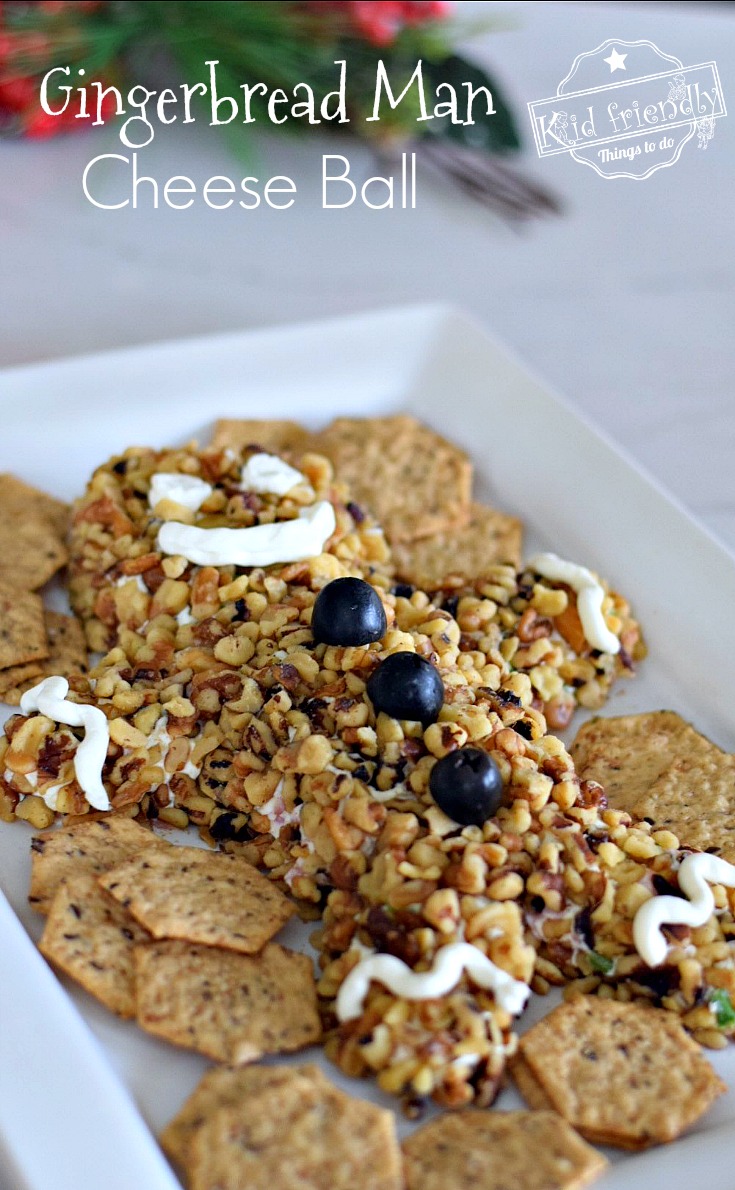 Here's What You'll Need For This Fun and Easy Gingerbread Christmas Cheese Ball Recipe and Tutorial
2 &1/2 packages of soft cream cheese
5-6 chives sliced
Buddig Ham – diced (it's the cheap $1 bag hanging in the lunchmeat section)
Chopped Walnuts – about 2 cups
3 black olives sliced in half
Crackers for serving
Additional Equipment:
optional – food prep gloves
spray oil
baggie and scissors
large bowl
silicone spatula
large rectangle platter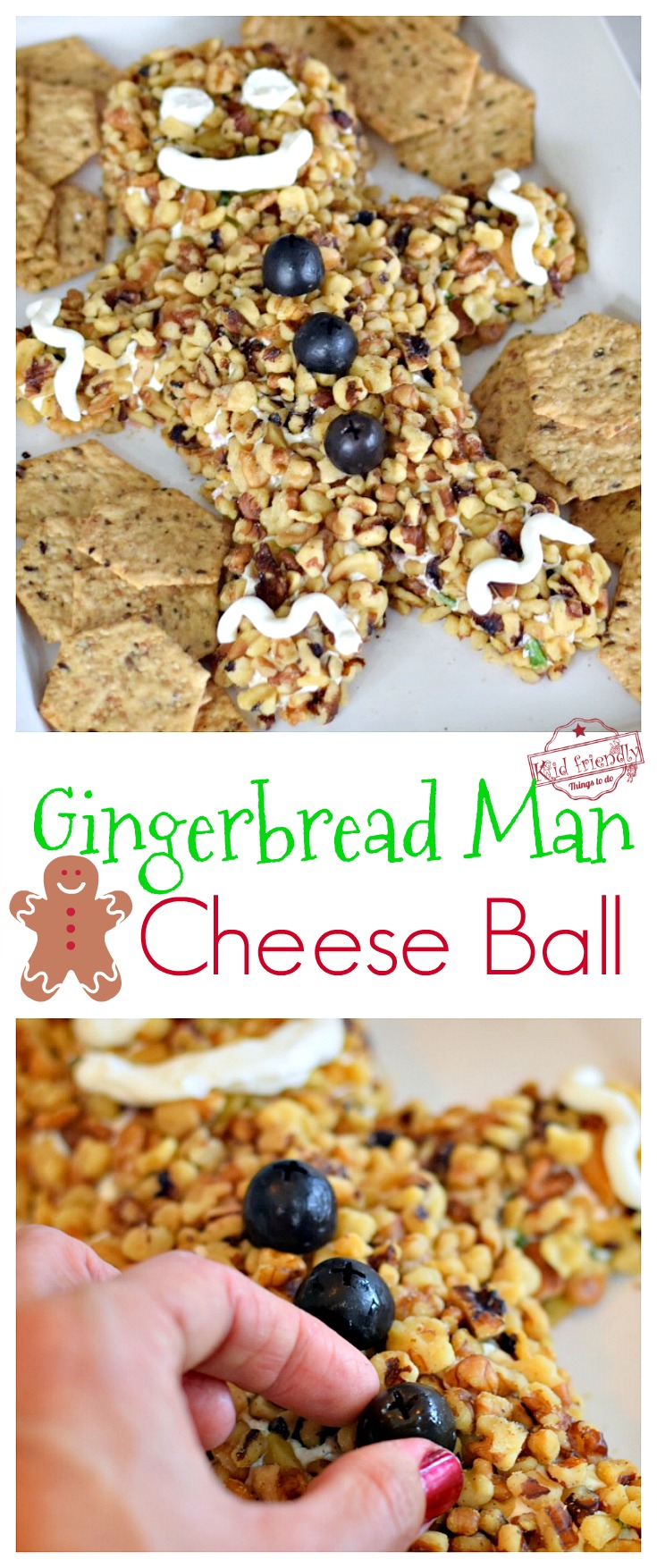 Instructions: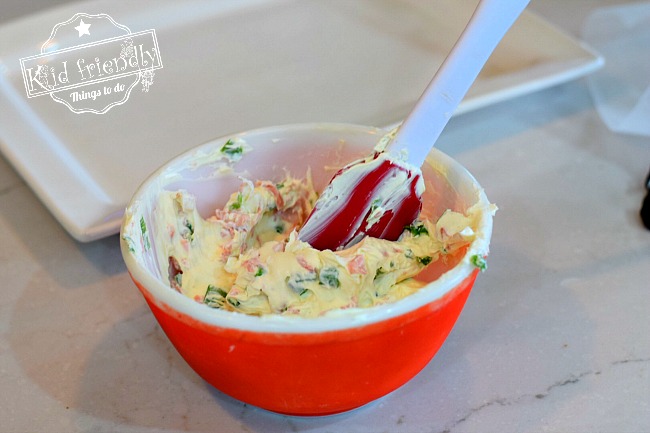 In your large bowl, mix 2 packages of cream cheese, chives and ham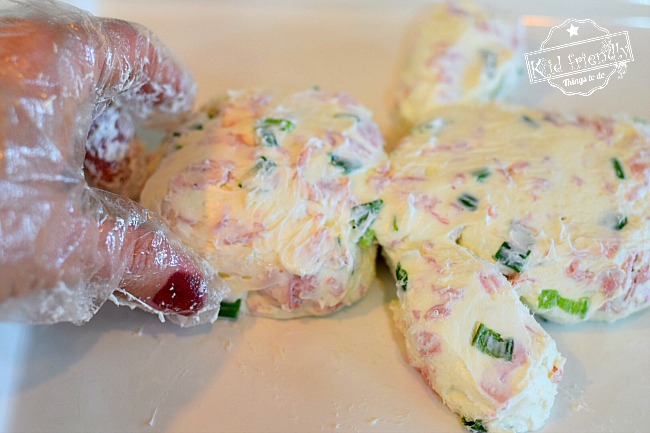 If you have gloves, put those on and spray them with a touch of oil and rub to coat so the cream cheese doesn't stick to you as much – or spray your hands and rub together to coat
Set your platter out and begin forming the head of the gingerbread man with about 1/3 of the mixture
Once you've got the head the way you like it, move on to the oval shaped body with another 1/3 of the mixture
Add arms and legs with the rest
If you have additional cheese ball mixture in the bowl, fill in where necessary
Use a silicone spatula sprayed with oil to smooth and spread where needed
When you are satisfied with your shape, pour walnut pieces over the entire surface. Press them down a bit so they stick
Place walnuts in bare spots and press down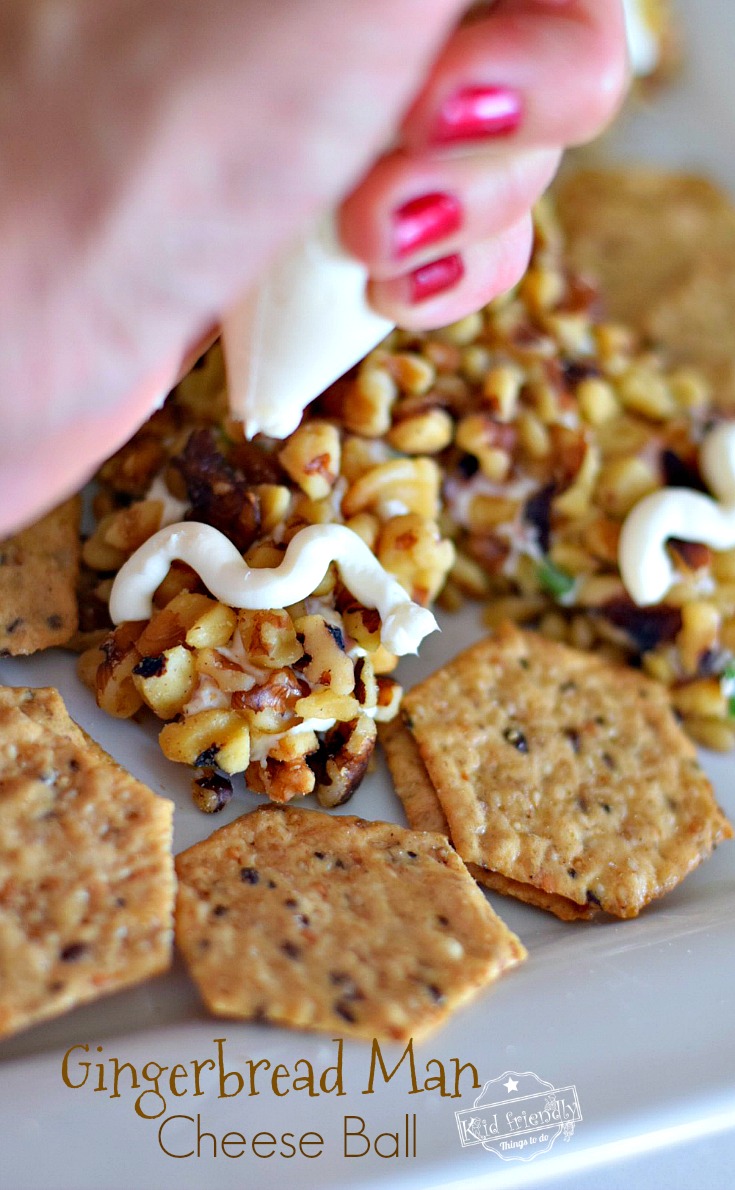 Now, grab your 1/2 package of cream cheese and press it into a small baggie
push it down into the bottom corner and snip off a small section of the corner
Make the white squiggle lines on the arms and legs by squeezing the cream cheese out
Make the face with the cream cheese in the baggie, as well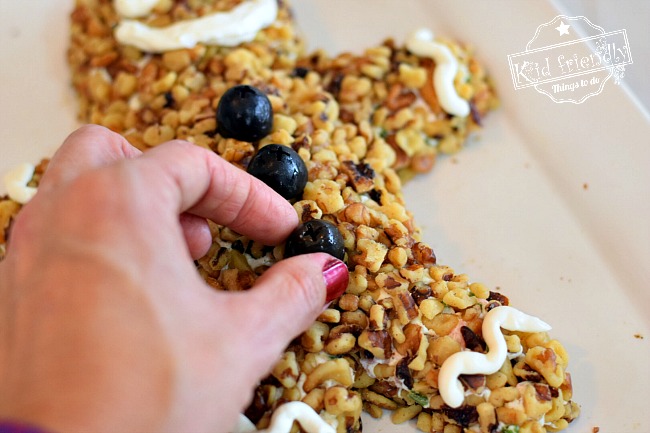 Use the halves of the olives with the cross pattern as buttons
That's it! You're done. Enjoy with crackers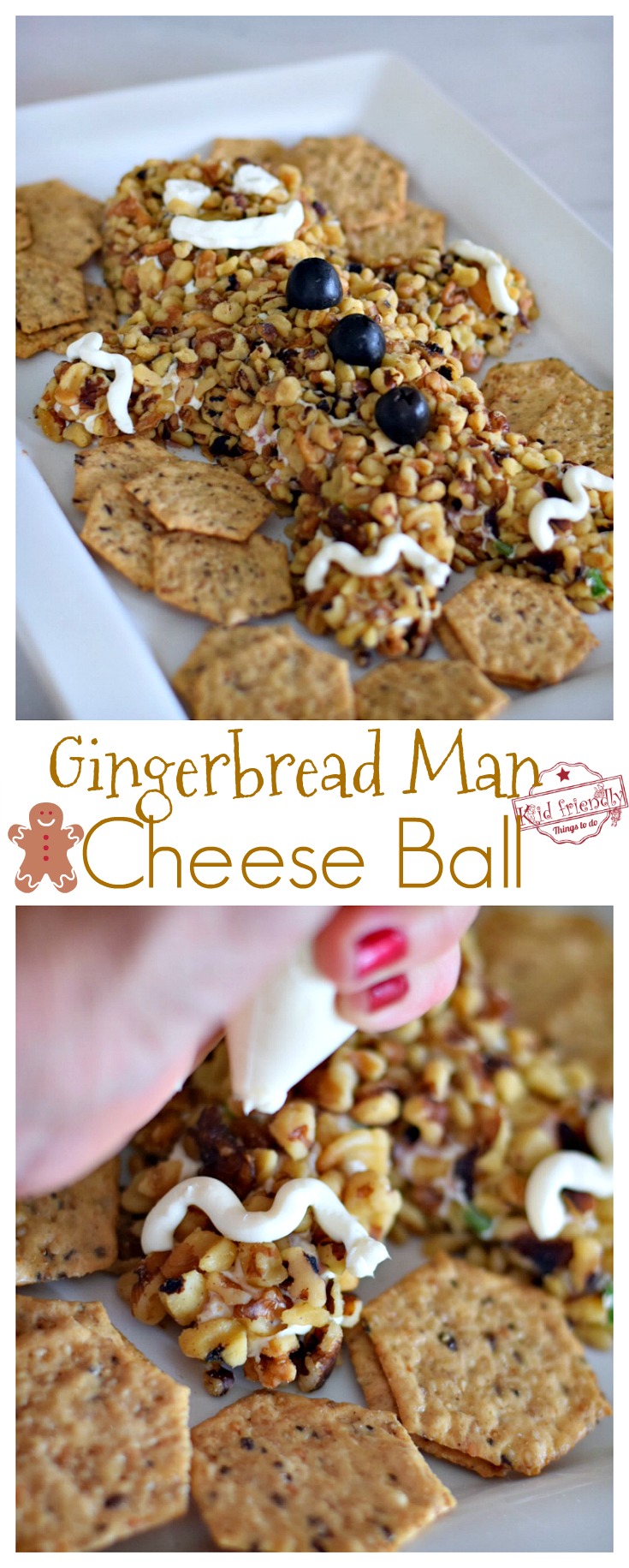 Storage Tips –
Do not at the olives – just yet. Wrap the gingerbread with plastic wrap and store for up to 1 week before your event. Pull the cheese ball out about 1 hour before the party to let it warm up to room temp. Add the olive buttons.
Here are my top picks for this Fun and Easy Gingerbread Christmas Cheese Ball Recipe and Tutorial
[box] [/box]