The Reindeer Scramble Game – A Fun Christmas Party Game! Plus FREE Printable
Posted by Melissa in Christmas, Game, Game Ideas | 0 comments
It's time for one more Fun Christmas Game Idea for the whole family. The Reindeer Scramble Game – A Fun Christmas Party Game is perfect for classroom parties, kids, teens and even adults. It's not our usual crazy antics type of game. It's more of a fun game around the table together. Of course there is competition. It wouldn't be my style if it didn't involve beating the socks off the other people in the room. Come on in and I'll share this simple DIY Christmas Game with you…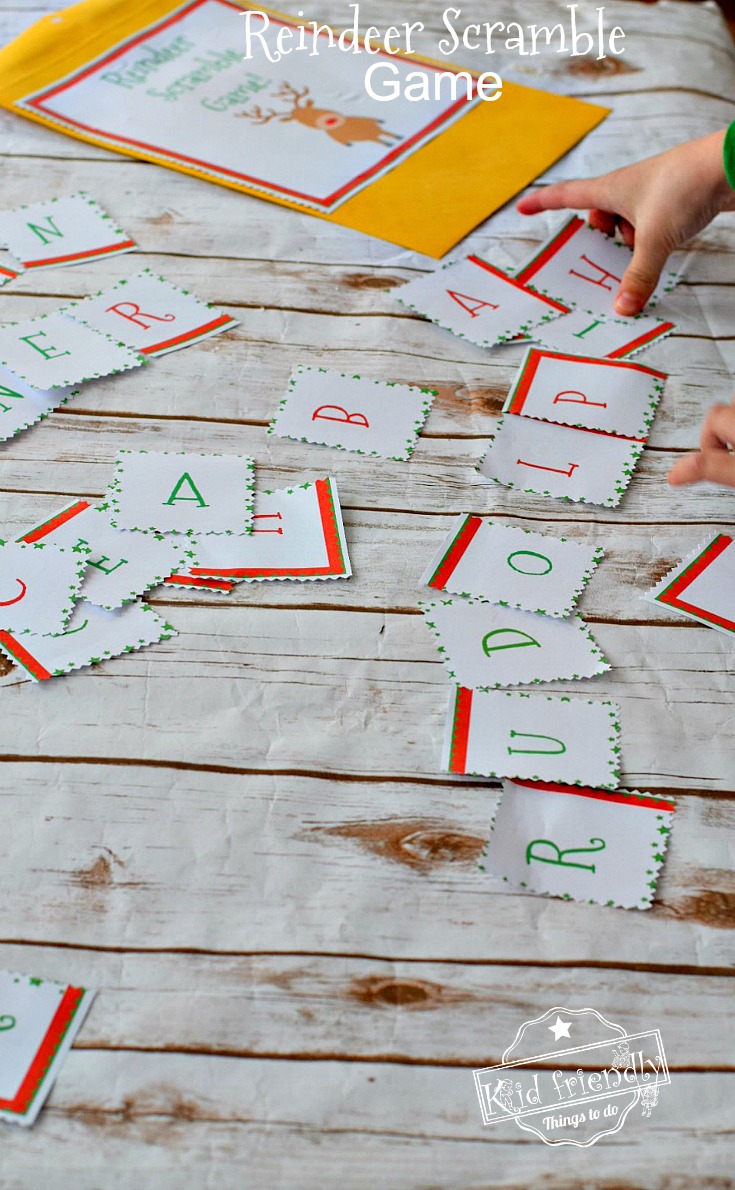 For Teams, print off the printables times the number of teams you'll have. Make an envelope for each team competing.

This would be fun to print off and play with the kids at home too. Just make one envelope and have fun trying to remember all of the reindeer names and make their names from the scrambled letters.
Here's What You'll Need for The Reindeer Scramble Game – A Fun Christmas Party Game!
Scissors
Large envelopes for each team
glue
The Printables Below…I rarely do printables, so bare with me while I learn how to save them to PDF and to another page on the blog. Until I Youtube it…For the sake of time, they are JPEG files. Just click on each one individually and PRESS – Ctrl(and) P to print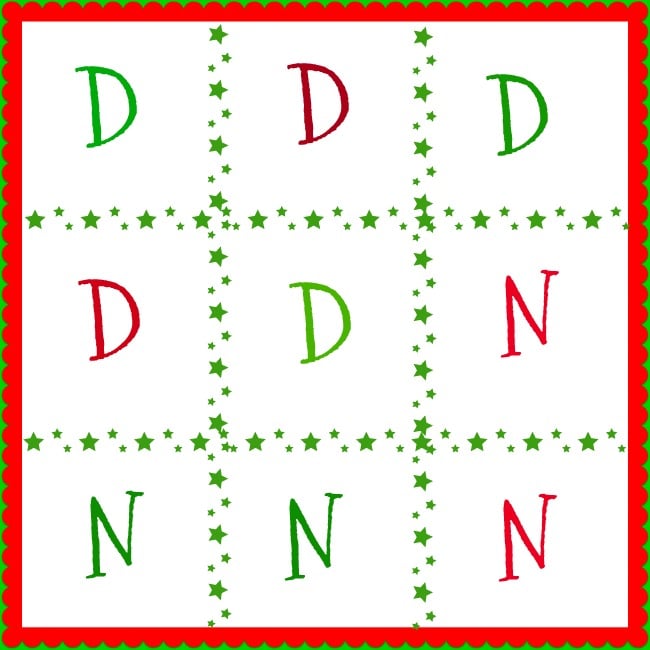 Instructions:
Cut the printables into individual letter squares and place in a large envelope
Glue the one with the reindeer on the front
I provided a blank printable in case I forgot some letters
To Play…
Pass the envelopes out to teams and yell go
The first team to unscramble and form all 9 Reindeer names wins!
They should have found letters to spell…
Dasher, Dancer, Prancer, Donner, Vixen, Comet, Cupid, Blitzen and Rudolph