First off…Decorating Ideas: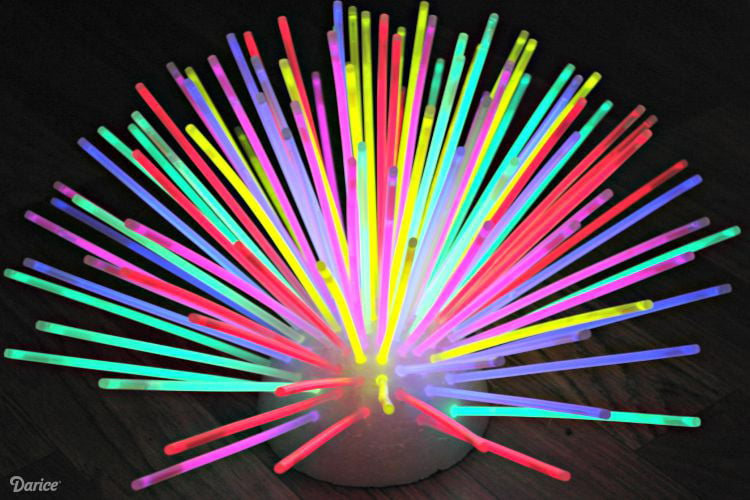 What a fun and easy centerpiece by The Cards We Drew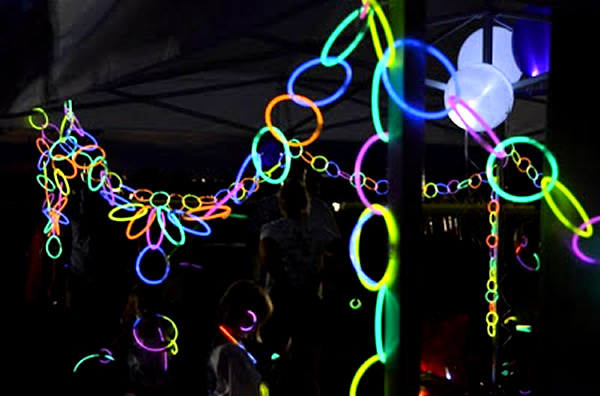 Glow necklace streamers! by Active Dark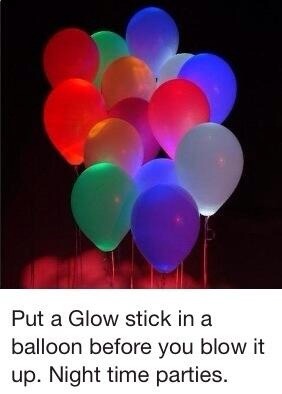 Of course, you'll need balloons – photo by Musely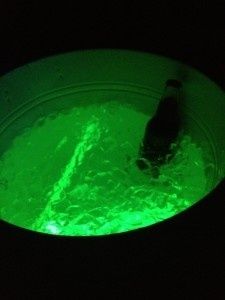 You can even add glow to the drink cooler! from Camping Livez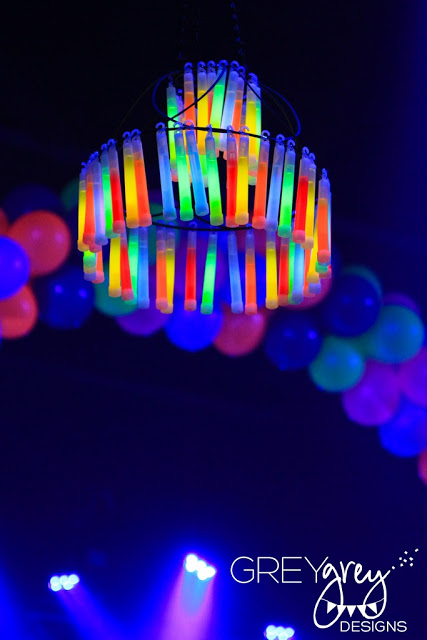 Hang Glow Sticks from a light fixture for a chandelier! by Grey grey Designs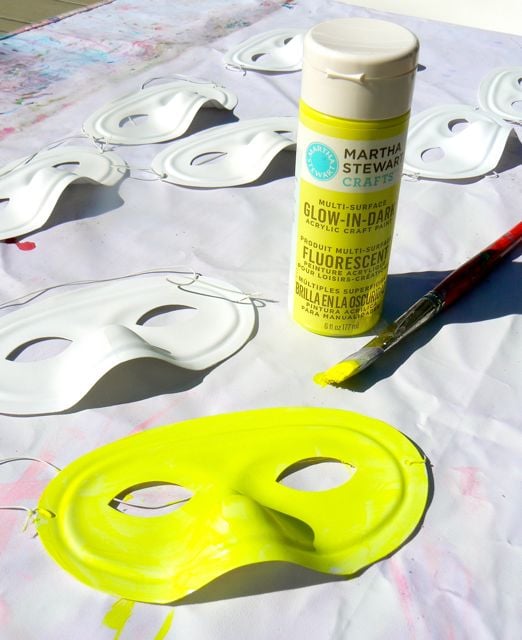 Glow in the Dark Masks! Great for a photo booth! by Make Plus Believe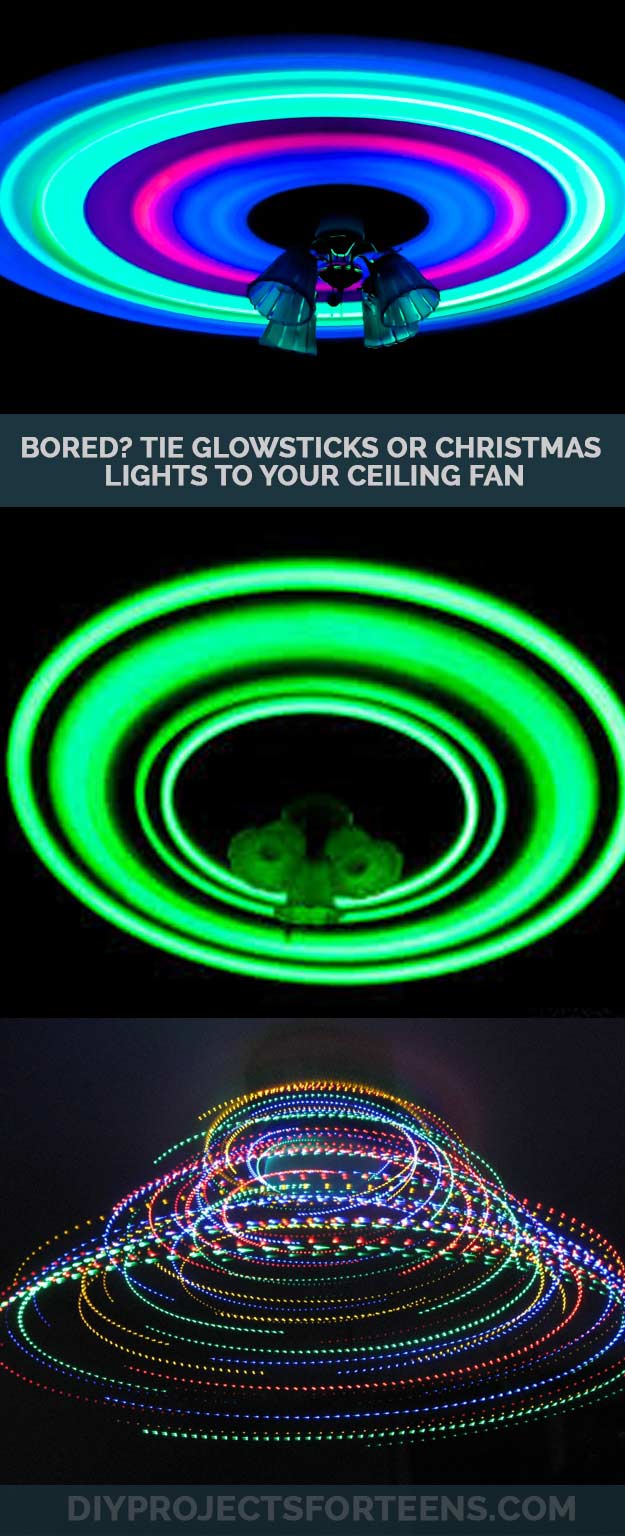 Put glow sticks on a ceiling fan! by DIY Projects for Teens
Activities!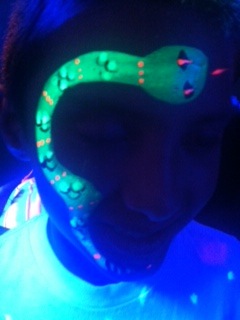 Glow in the Dark face painting – image: Gig Salad
How to make Glow In The Dark Face Paint! by Ehow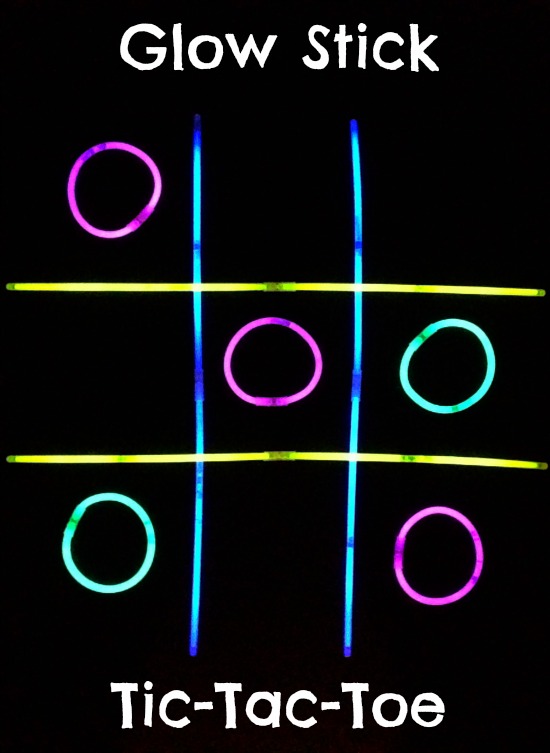 Tic-Tac-Toe by Make and Takes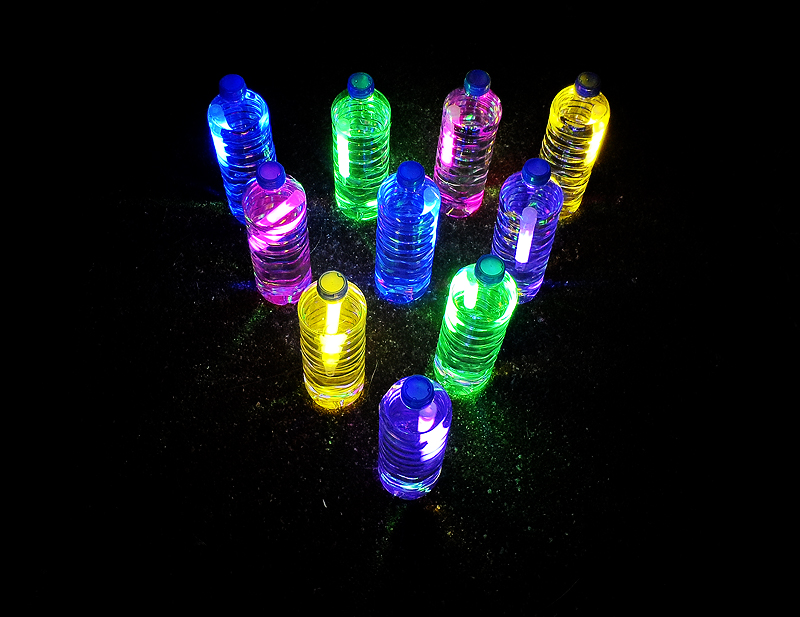 Glow in the Dark Bowling by Kix

Glow in the dark bubbles by RV Kid
I have had comments on Pinterest that state this method does not work. If you try it, please come back and let us know how it went. There are some other glow in the dark bubble possibilities, below. 🙂
*Update: After getting some negative comments on Pinterest, I got a teensy bit curious. I ran to the Dollar Tree to get the supplies, and tried this idea myself. I went into the guest bathroom with no window. It was pitch black! My bubble solution did glow. It was hard to see what I was doing, but I started blowing bubbles toward the mirror. I could see where the bubbles popped. There were glowing splatters on the wall, sink and mirror, but I never did see a glowing bubble. Bummer. 🙁
Here's another alternative for glow bubbles that does not include glow stick solution. I know that some people might be nervous to use the glow solution in glow sticks. That's completely understandable. This idea looks like fun, too! I have also heard about store bought glow in the dark bubbles. I'll try to find them on Amazon and provide the link, below. 🙂
Here it is! The last one requires a black light.
(affiliate link)
[box] [/box]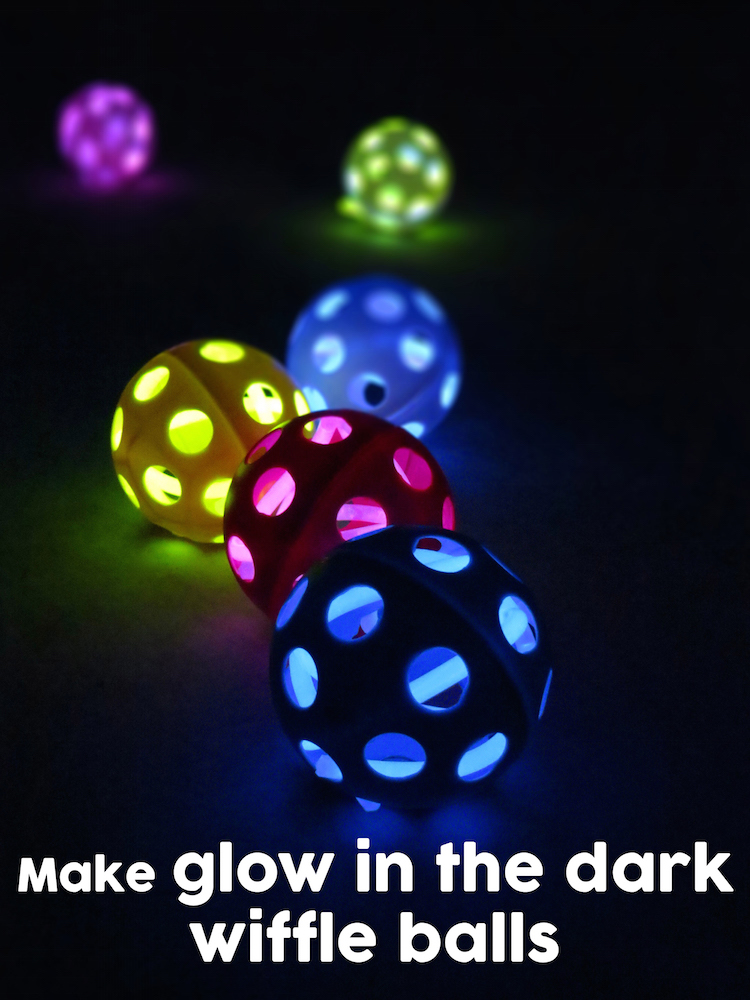 You could use these in the bowling game! by Smart Schoolhouse

Make Glow in the Dark Slime! by Kid Friendly Things To Do
Food and Drink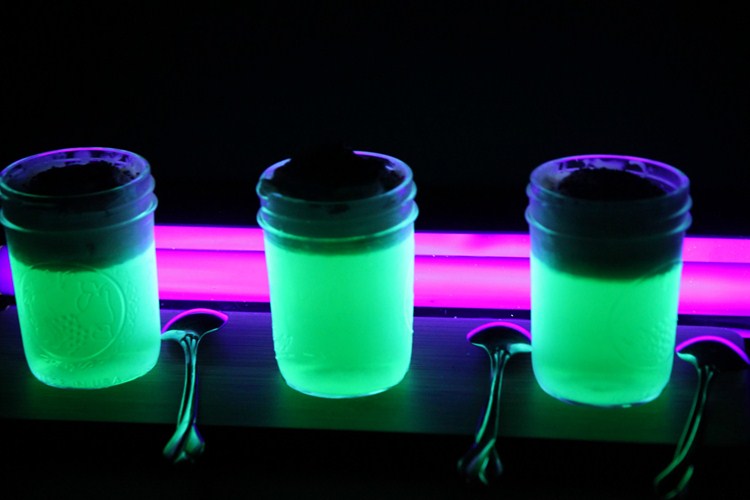 Glow in the Dark Jello by Mom Advice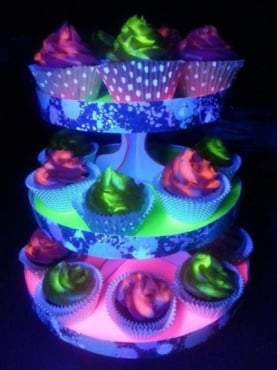 Glow in the dark cupcakes (needs a black light) by Party Supplies Now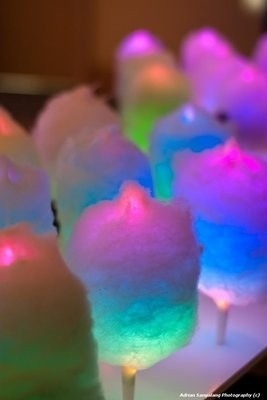 Glow in the Dark Cotton Candy! by Cottage in the Making
I love all of the glow possibilities! I think that kids, teens, and adults would have fun with every single glow idea!
Happy Holidays, y'all!
~Melissa – Kid Friendly Things To Do