Gold Coin Shake is such a fun game for St. Patrick's Day. It's a perfect game to play that's fun for all ages. Make your St. Patrick's Day extra special with this fun and easy to make family or party game. Come on in and I'll share the instructions…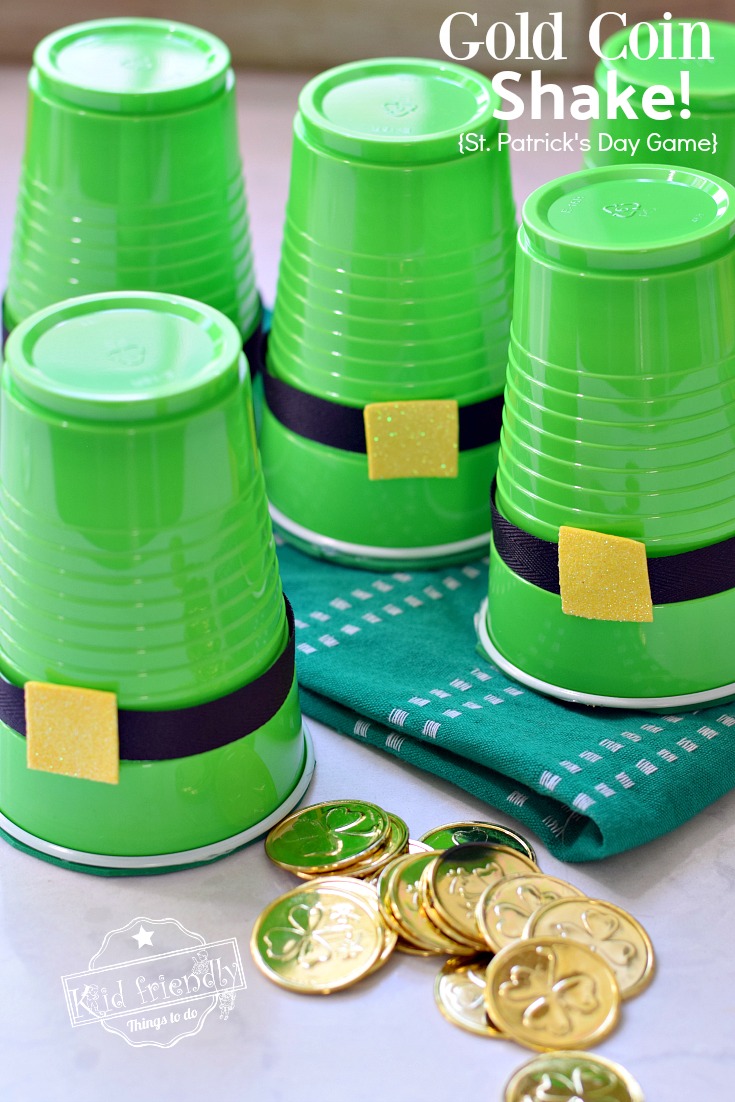 This is such a fun game to play.
If you are looking for fun St. Patrick's Day Activities and games then you might like Leprechaun Traps to make, or Leprechaun Crafts and Activities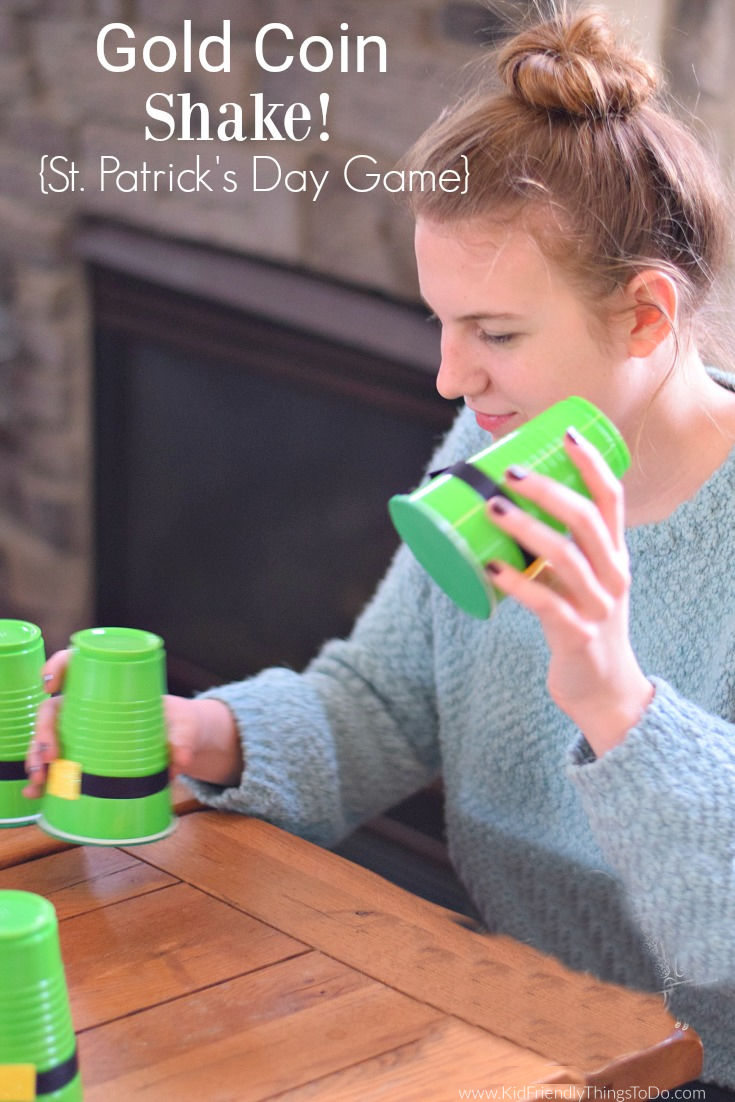 My younger kids, teenagers, and I all had to take a shot at this fun guessing game.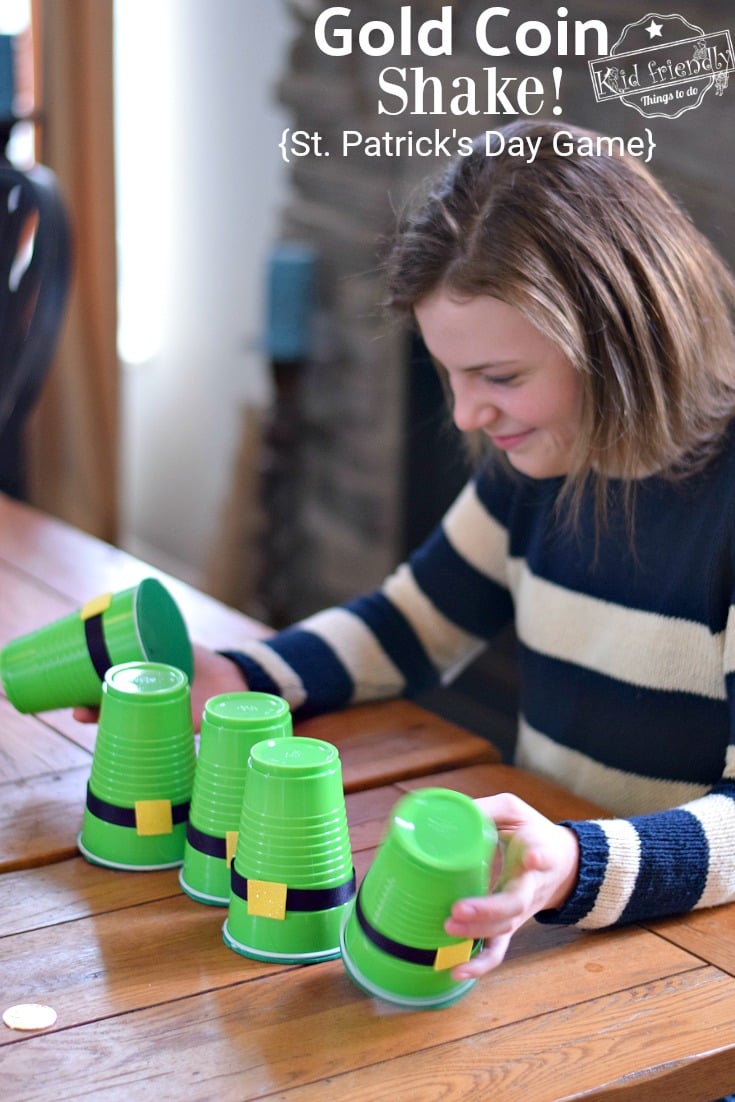 They get their competitive nature from me. They were so serious about listening intently to what was inside the cups. It was hard to get a photo of them laughing and having fun.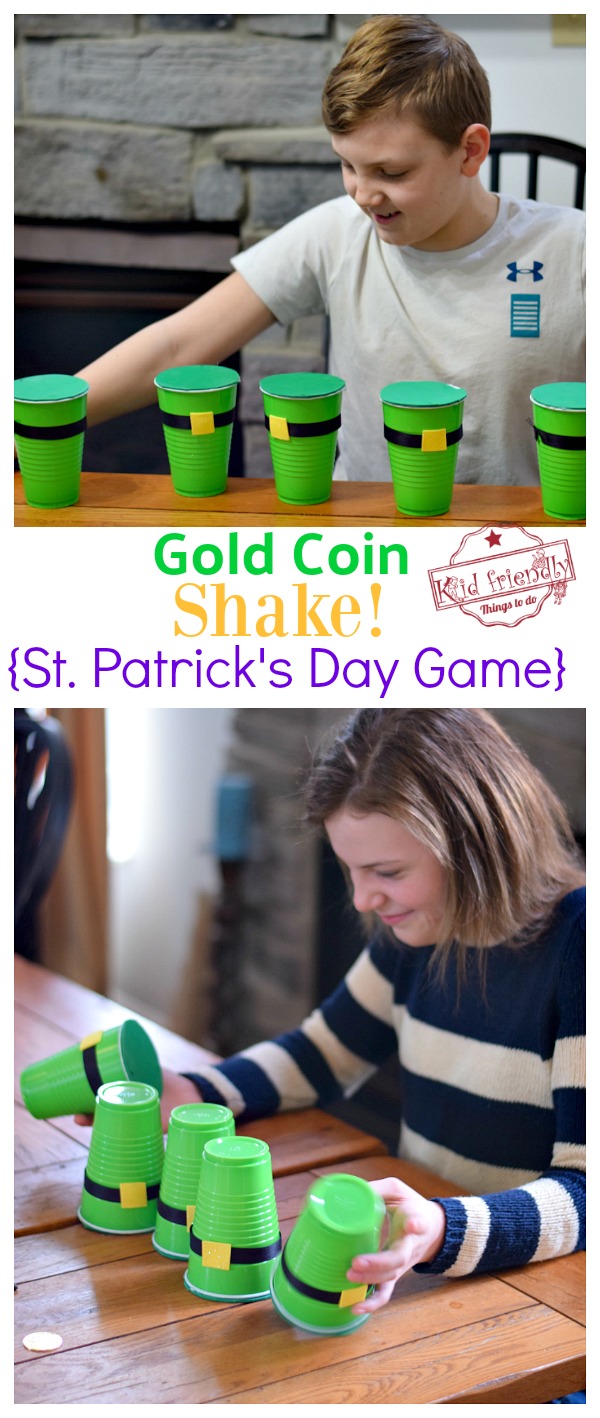 Everyone was so determined to guess correctly.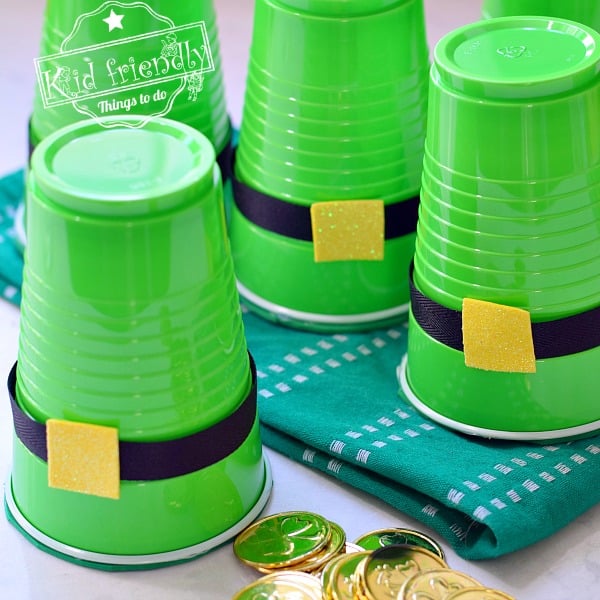 I'm telling you right now, everyone will want to have their shot at figuring out what's inside the cups and they will be just as determined to win!
Here are my top Amazon Picks for this fun St. Patrick's Day Game:
[box] [/box]
Here's what you'll need for this fun game…
Supplies Needed
5 green cups
Plastic coins – you'll need a total of 15 coins
Green foam sheet for the bottom
Black and Gold Foam Sheets/and or ribbon for decorations
Glue – a low temp. a glue gun would work fine
Instructions on Setting up: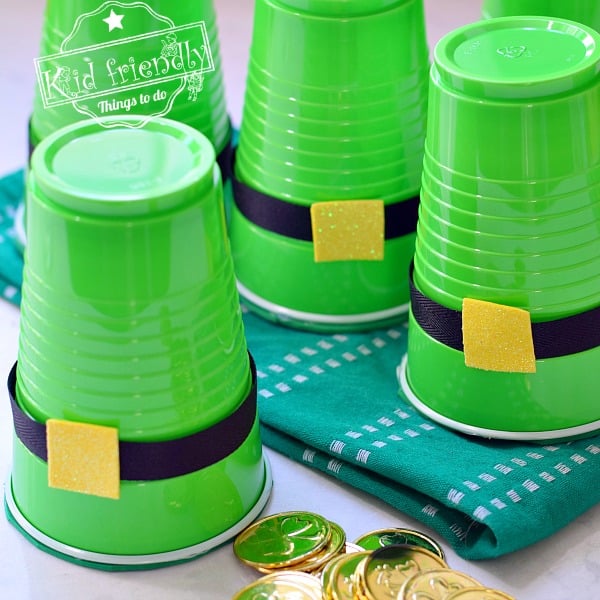 use your cups to trace circles in the green foam and cut those out
place 1 coin in cup 1
2 in cup 2
3 in cup 3
4 in cup 4
5 in cup 5
seal the cups with the green foam and mark a number on the foam that matches the number of coins inside
*Make it small and don't let the players know it's there
decorate cups with your black and gold foam sheets and/or ribbon – making them look like a St. Patrick's Day hat
That's it!
Playing this fun St. Patrick's Day Game: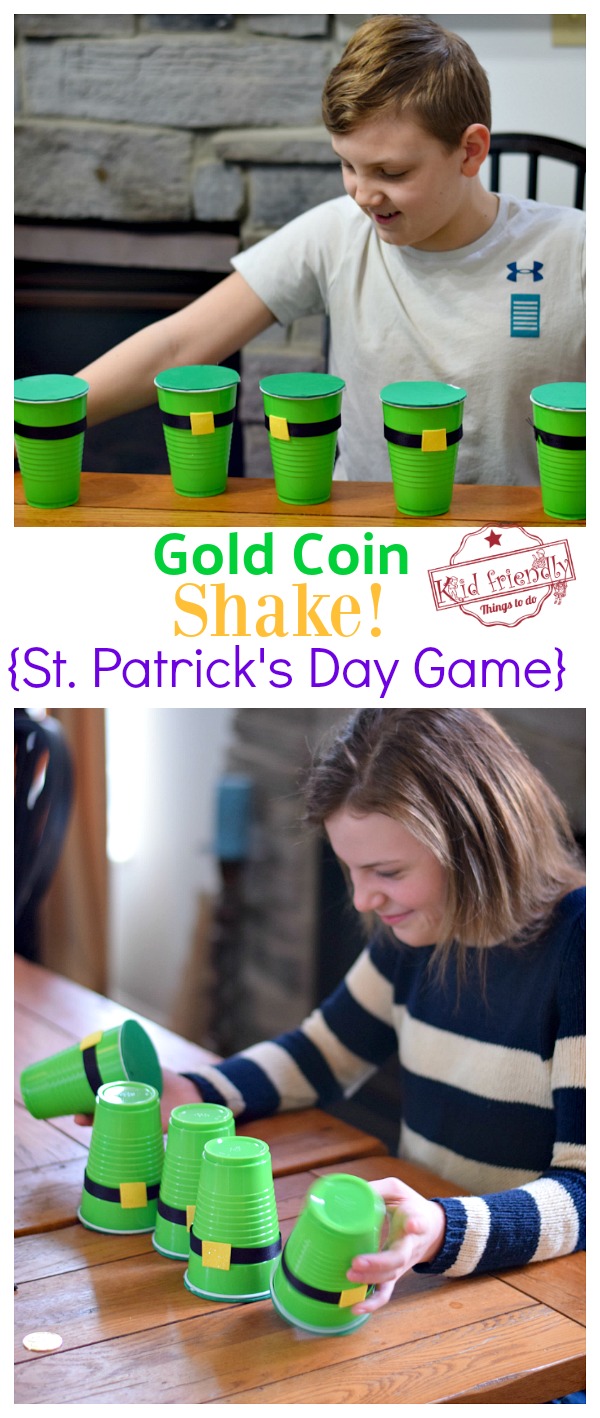 All you have to do is mix the cups on the table – out of order with the foam bottoms on the table
Have players sit down, say go – time them if you want –
Players will pick up the cups and shake them
They have to place them down in order of 1 coin all the way up to 5 coins
When they are done, have them flip them over to reveal the number on the bottom to see if they are right!
Are you looking for more fun games to play with your family or at your next party? You can always type Fun Games in the search bar to see loads of them, or…
Check out the Saran Wrap Game or Spoons!
Thank you so much for visiting. We'd love to see you in our Facebook Community where we have loads of fun, every day!