For this craft, you'll need:
A black paper cup – I found mine at the Dollar Tree
1 piece of yellow tissue paper
pipe cleaners – one for each color of the rainbow, or most of the colors – I used red, orange, yellow, green, blue and purple
A weight for the cup – I used candy, but you can use a little baggy of beans, rice, etc…
3 cotton balls or white pom-poms
Scissors
Glue – I used a warm glue gun and glue sticks – Fabri-tac is another great glue that holds strong and acts quickly without needing a glue gun
Optional – A shamrock decoration for the front of the cup
Now:
Put the pipe cleaners in the order of the rainbow and place the ends down into the cup
Add your weight
Stuff the tissue paper into the cup
Use scissors to trim the pipe cleaners and add your white cotton balls or pom-poms to the end of the rainbow with glue
Add your decoration, and you're done!
Pin Me: 🙂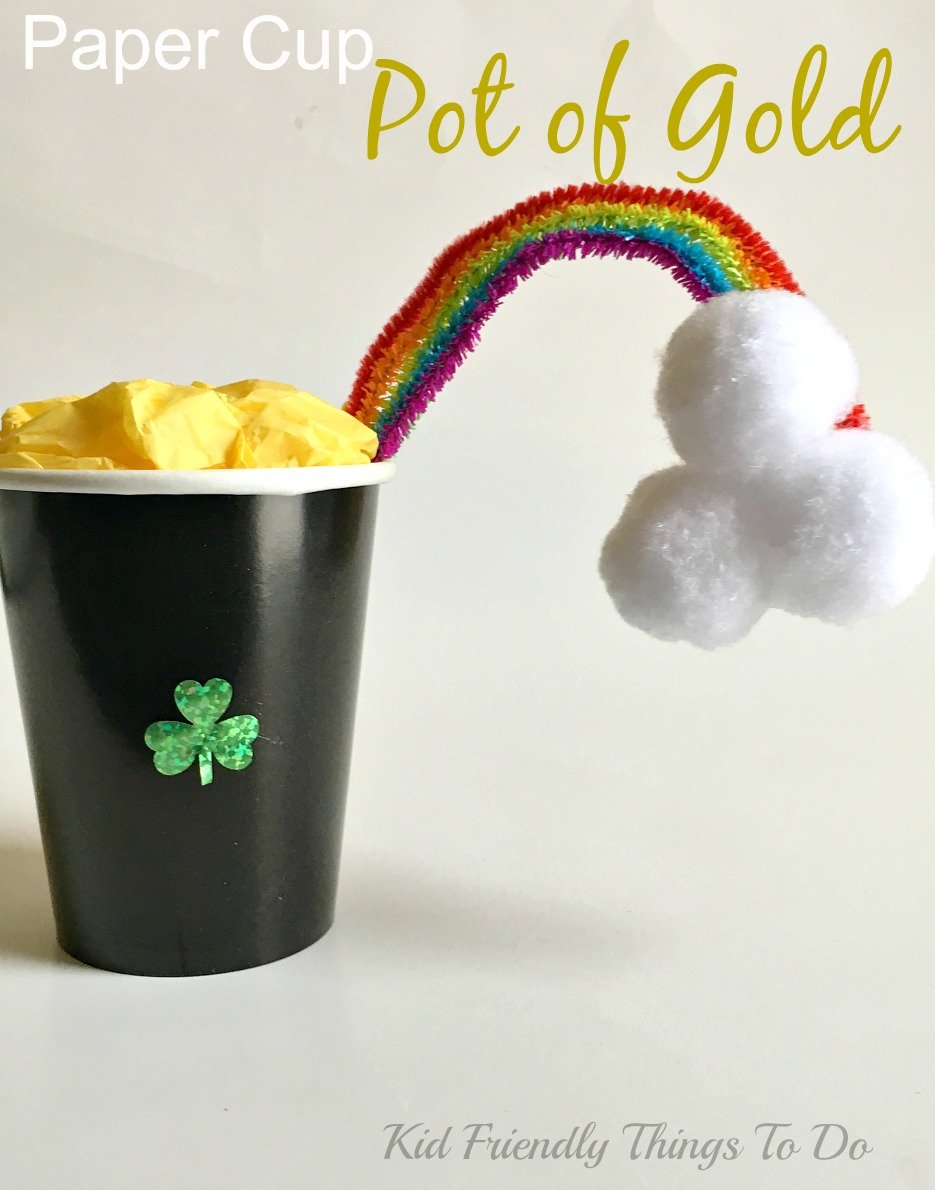 Here's some stuff you might need or even want for this fun craft:
[box] [/box]
Thanks for stopping by. Don't forget to sign up for my Free Newsletter so you don't forget I'm here.
[/box]