Don't let the chocolate trees intimidate you. They are so easy, yet so impressive to your party guests. I made these chocolate trees for a Halloween treat and turned them into Haunted Chocolate Trees. but you can easily transform them into any type of holiday tree. This is a perfect way to make a last-minute fun treat for your party…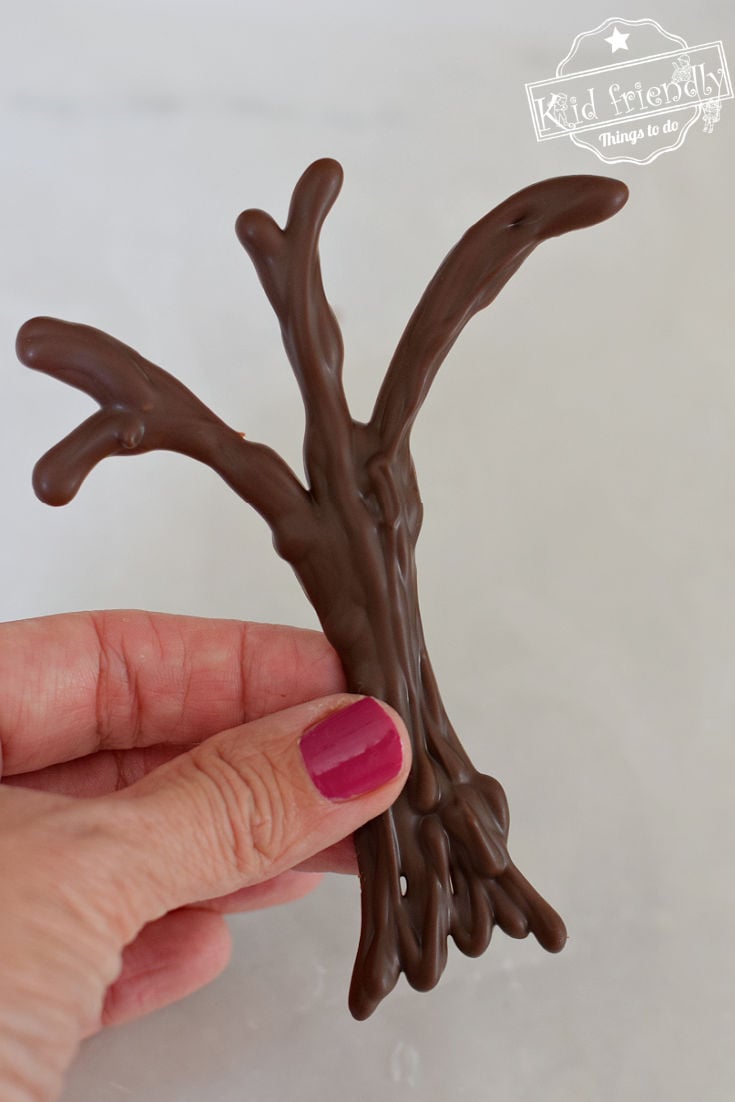 How to Make Chocolate Trees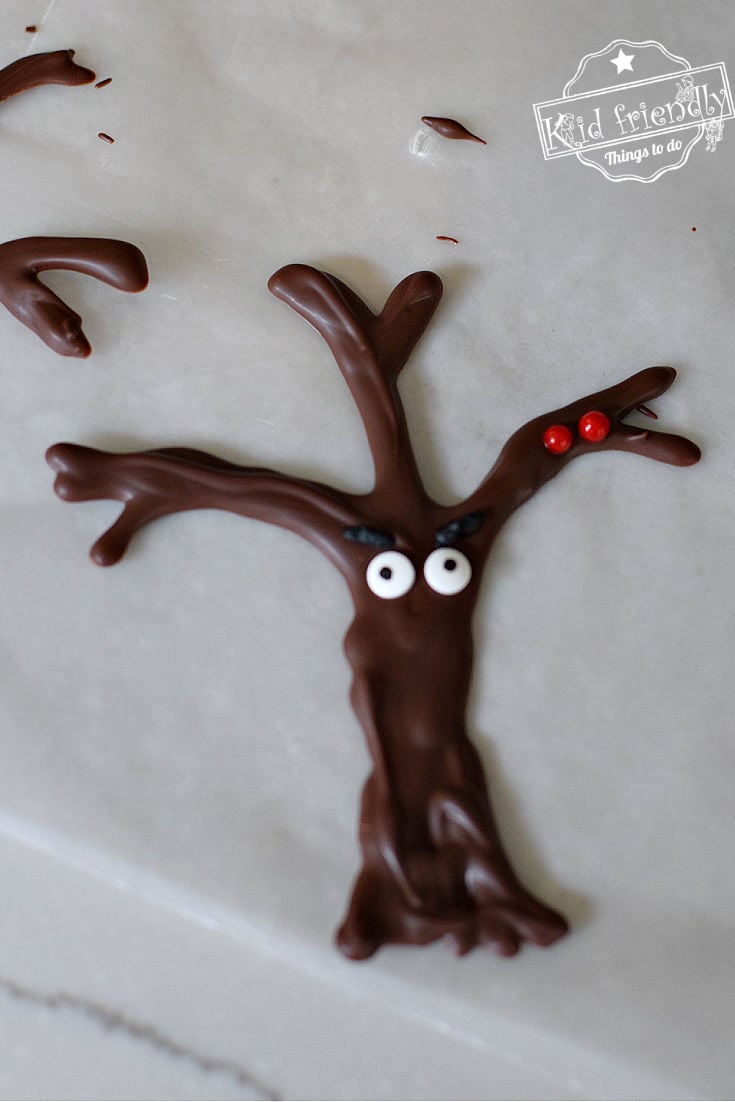 Haunted Chocolate Trees
If you add a couple of candy eyes, black frosting eyebrows, and some red sprinkles for red eyes – you've got yourself a cute haunted chocolate tree!
Are you looking for Halloween Treats? Check out some of my other ideas…
Are you ready to make these Chocolate Trees? Let's make sure you have everything that you need…
You'll Need:
Chocolate Melts – Dark Brown
A zip tight bag or a candy squeeze bottle 
Wax Paper
Other possible equipment: a small baking sheet that fits into the freezer, scissors 
Print
Making Chocolate Trees
Chocolate Trees are so easy to make and transform any dessert into something unique and special.
Author:
Prep Time:

5 minutes

Cook Time:

1 minute

Total Time:

6 minutes

Yield:

varies
Chocolate Melts – Dark Brown
A zip tight bag or candy squeeze bottle
Wax Paper
Other possible equipment:
scissors
Baking Sheet lined with wax paper that will fit into the refrigerator
Instructions
place wax paper on your work surface
Using a small microwave proof glass bowl, melt the chocolate melts
*I typically melt mine for 1 minute in the microwave and stir until smooth. If needed, I pop the chocolate melts back in for 30 more seconds and stir until smooth
Pour the warm chocolate into the squeeze container or bag =(squeeze out the excess air, and zip tight – snip a corner for chocolate to squeeze through)
Now, just start drawing trees:
Start with the middle of the tree – the main straight part. squeeze the chocolate out into a line and repeat next to the line, going up and down – making the tree wider until you like the width
Then form  a V at the top
add branches from the V, making smaller V's at the tips
Notes
Haunted Trees:
To make the trees really spooky, add 2 candy eyes, and red candy sprinkles for bat eyes. When chocolate dries, add black eyebrows with black cookie frosting to the candy eyes
To dry trees: simply let the trees harden at room temperature. Time will vary depending on the temperature in your room – or – use that wax-lined baking sheet to pop them into the fridge for a minute to two
~ Melissa – Kid Friendly Things To Do .com