Out of all of the Summer Water Games that I've seen the kids play, this one takes the prize for the most fun! It's the perfect warm-weather outdoor game for kids, teens or adults. Come on in and I'll share this fun water game idea…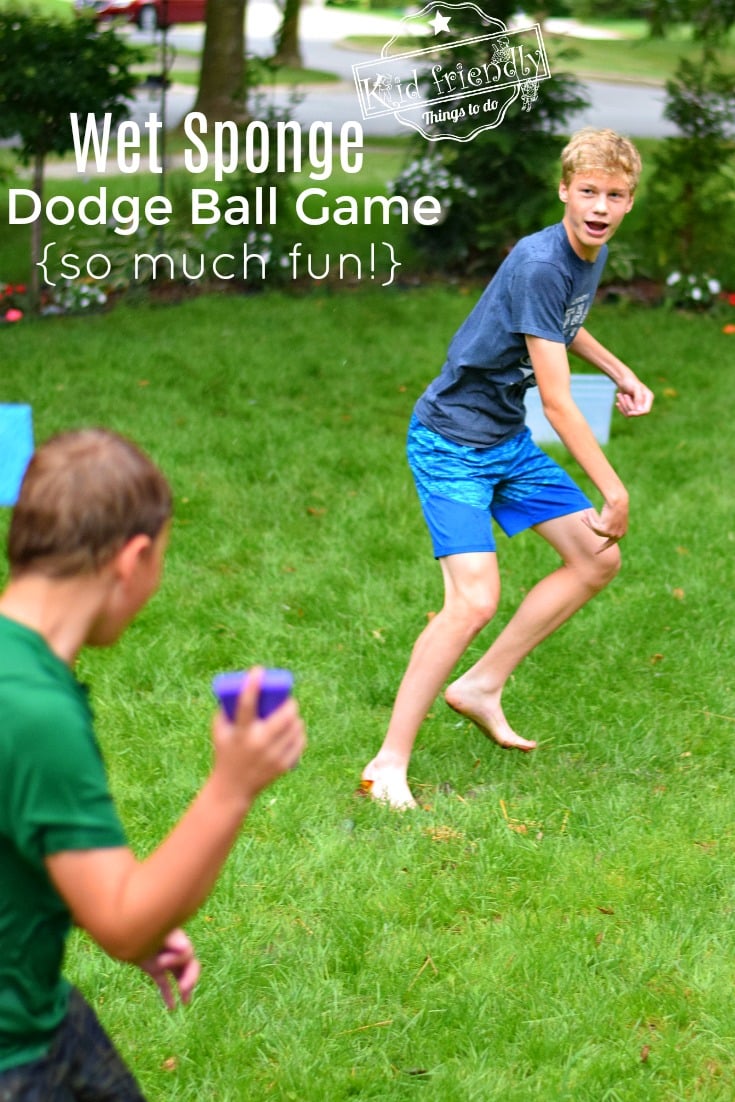 Wet Sponge Dodgeball – An outdoor Water Game
My kids could have played this for a solid hour and never grown tired of it.
If you are looking for a hilarious indoor game to play on family game night, then check out the Spoons Card Game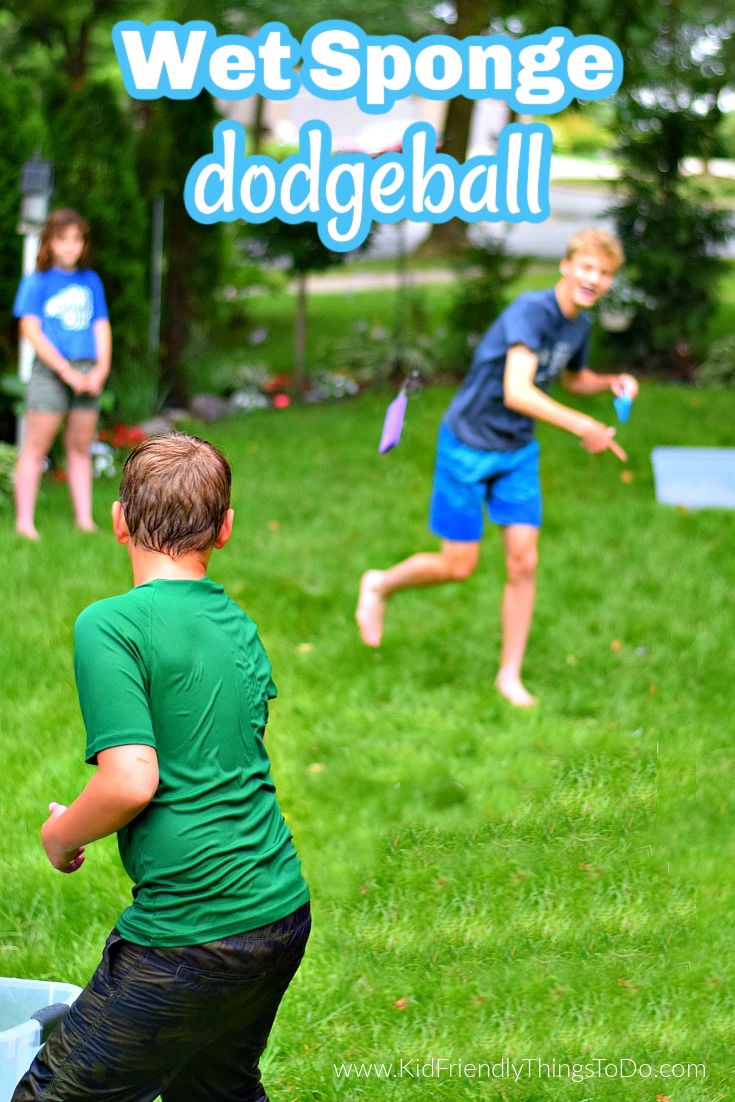 They must have played 5 rounds or more of this game.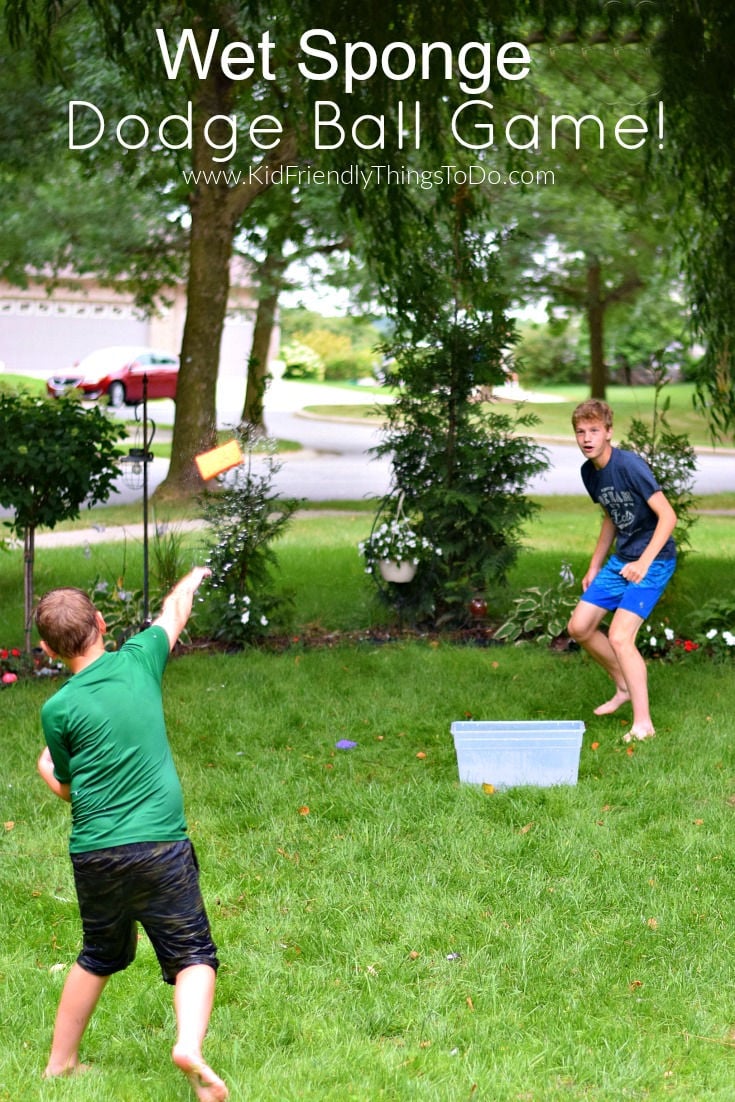 I know that anytime I'm put in charge of games for a party, this one will be the first on the list.
Here are my top Amazon Picks for this Ultimate Water Game for kids, teens, and adults
(affiliate links)
[box] [/box]
Here is what you'll need for this fun Water Game…
Players – 4 or more
a sponge for each participant
2 Buckets or bins containing water
Instructions on playing this fun water game for kids, teens, and adults…
place a water bucket on opposite sides of the yard area that you have planned for this game
place sponges lined up in the center of the yard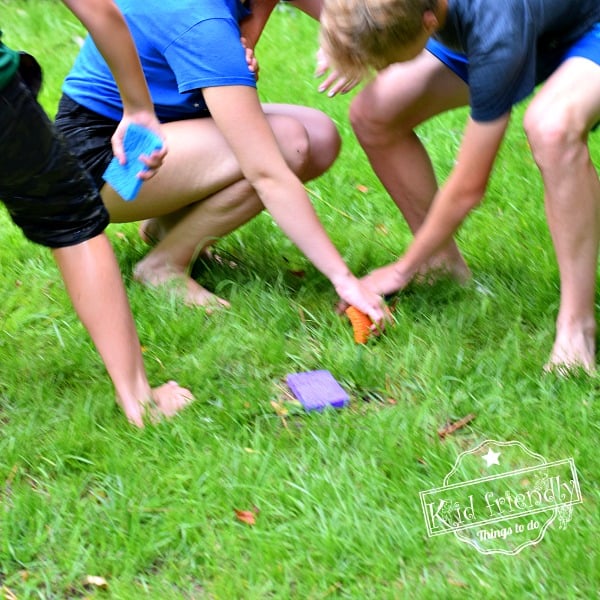 Opening Rush:
When the game begins, players should run to grab a sponge and go fill it up with water
Then, the game becomes just like dodge ball, only with sponges as the ball
The object of Dodge Ball:
Eliminate all of the opposing players by hitting them with a wet sponge
You can also eliminate a player by catching one of their sponges
*A player that is out can come back into the game if a sponge is caught by a teammate
Winning a game of Dodge Ball:
All players from one team have been eliminated
The timer has hit 2 minutes. The players that have the most still in the game are the winners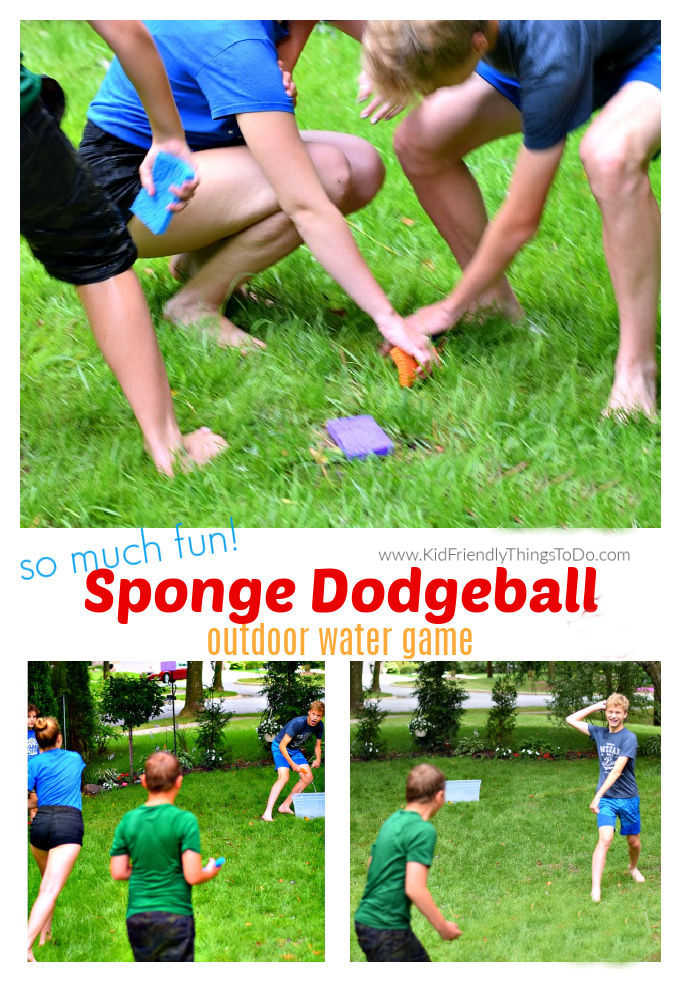 Have the most fun and let me know how it went!