Ideas for a family-friendly back porch that is perfect for screened-in porches, wrap-around porches, or any other covered porch…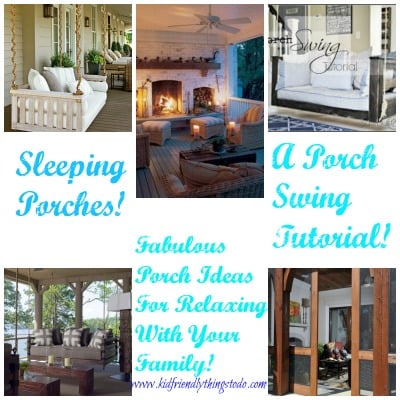 Porch Decorating Ideas
We've recently moved into a house with a pond in the backyard – one step closer to my lake house dream. Hey…it's a body of water. Well, o.k., it's a very, very small pond, that has mostly been covered with green residue, or piles of reeds. The Turtleman would love this pond. As far as I can tell, there is no evidence of fish, and we aren't allowed to skate on it in the winter.
On the plus side, besides the many mosquitoes, there are lots of frogs, and dragonflies for the kids to run after! If we can avoid the West Nile Virus…we're all good! The house has a sizable sunroom on the back that I would like to turn into a sleeping porch, and dream about the lake without pond scum! My first step toward this "said" sleeping porch has been searching on Pinterest for DIY bed swings. I've found swings and a few other ideas for an incredible porch. Here's what I've found so far: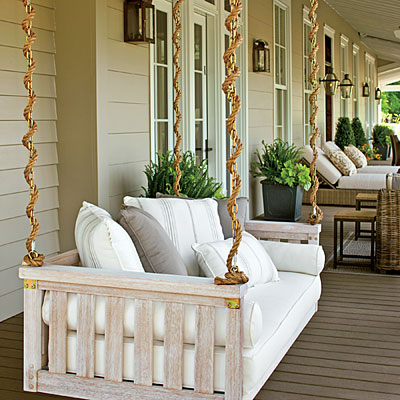 This one is from Southern Living! I love Southern Living.
No tutorial for this swing 🙁 but you can still gather ideas from the picture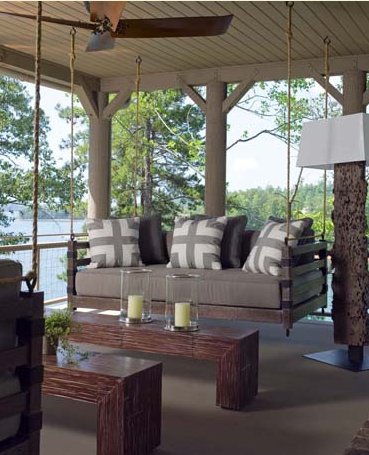 This link is from Nest Egg. I believe the original source is an Atlanta Home – again the South! They know porches!
No tutorial here, either :(, but I getting the idea with my finds that I'm drawn to the simple flat base, high sides, and back
If I'm going to build this myself, simple is definitely better. The high sides, and back make it easier to keep pillows on and make me feel a little safer with the kids on the swing
Finally. I must have plugged in the right words in my Pinterest search because I found a very specific tutorial. This is from Sewing and Sanding
Woo Hoo! I have my supply list.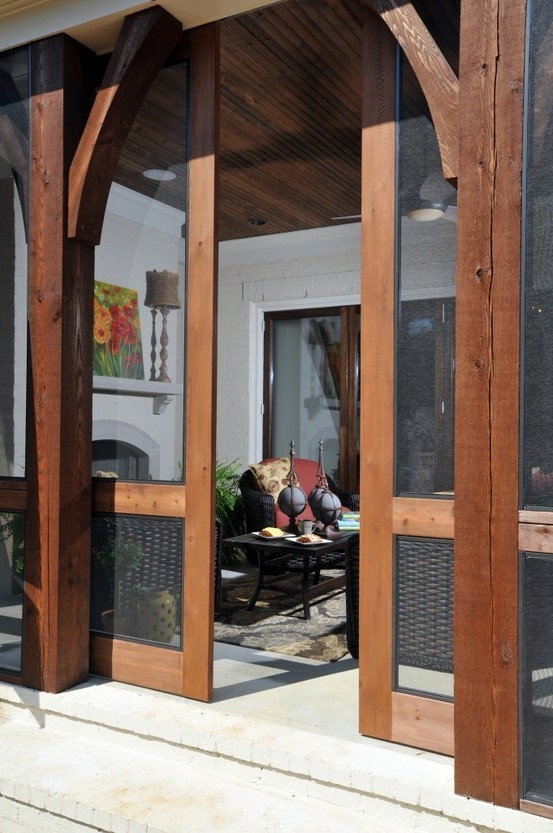 While I'm dreaming, I'm throwing in this very cool sliding screened barn door
I'll have to start looking for a DIY on this, too! This image comes from Indulgy
And, yep…I want a fireplace. I really want all of this before my 11-year-old grows up, and moves out. I feel like I'm racing against time.
~Melissa – KidFriendlyThingsToDo