Lately, half of my pins from my Pinterest accounts are repinned of DIY projects. So…I'm thinking you guys are in the same mood as I am, and a lot of you might have the same problem areas. Here's a collection of Five DIY Home & Garden Ideas.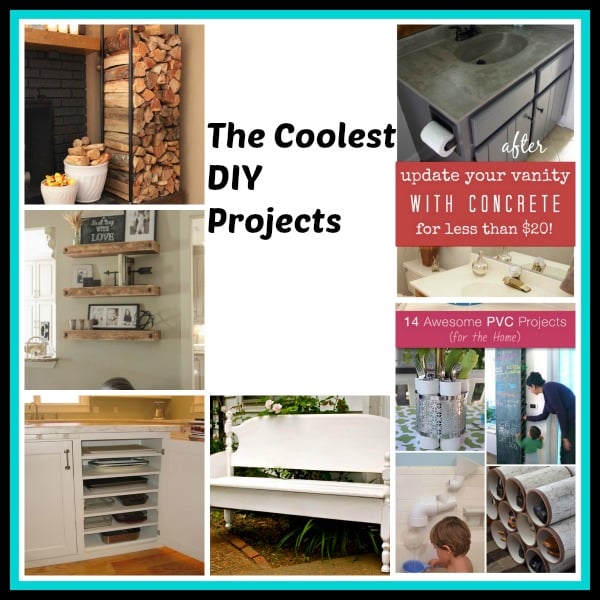 Five DIY Home and Garden Ideas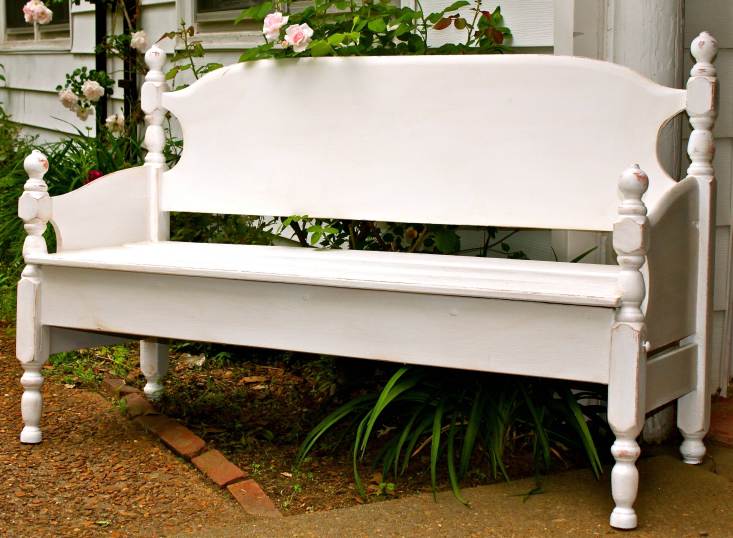 I have just the bed in mind for this. I have a queen bed that's been waiting to go on Craig's List. Thank goodness I'm not Craig's List motivated, and it's still in the basement! This photo and  tutorial are from Little House in the Suburbs -Unfortunately, their site is down and the link is no longer working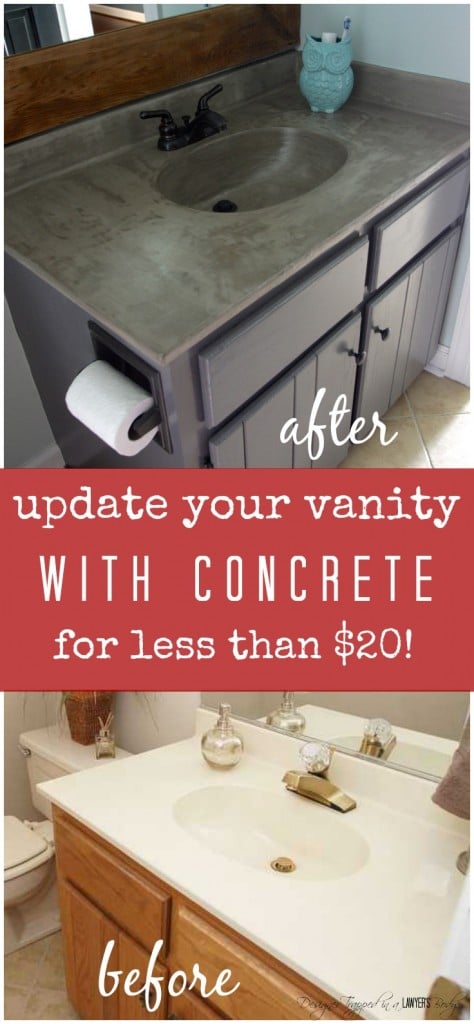 Oh my goodness…I can't wait to tackle these projects! I love the concrete look on the updated vanity. Here's a link to this tutorial from Designer Trapped
The next idea is Floating Shelves
This is a massive tutorial with step-by-step pictures. I so appreciate the time that went into the instructions on this post from Shabby 2 Chic My boys desperately need shelves in their shared bedroom and I actually think I can do this!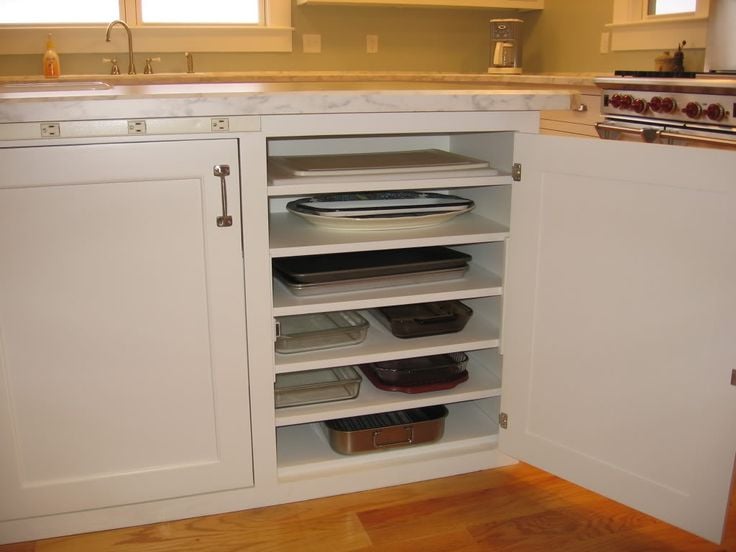 This has been pinned a lot. That tells me, we are all in the same boat with cabinet chaos! Here's a link to this idea on By Your Hands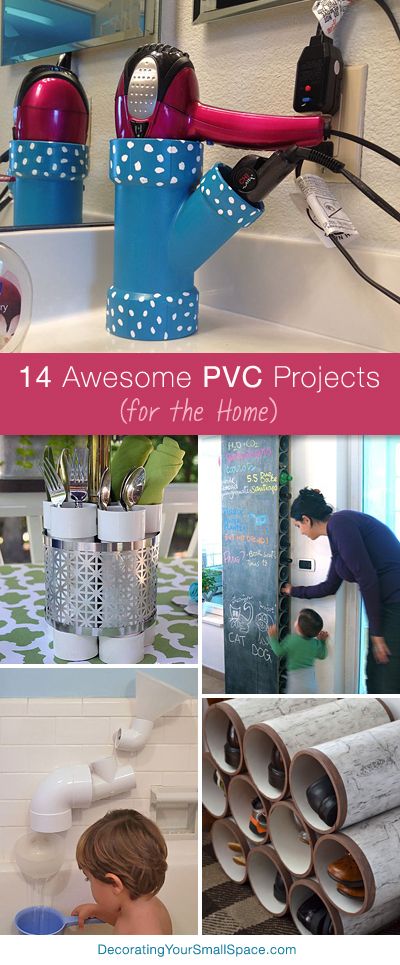 The one that catches my eye on this one is the fun bathtub PVC idea. My guys would go crazy over that! These ideas are found in Decorating Your Small Space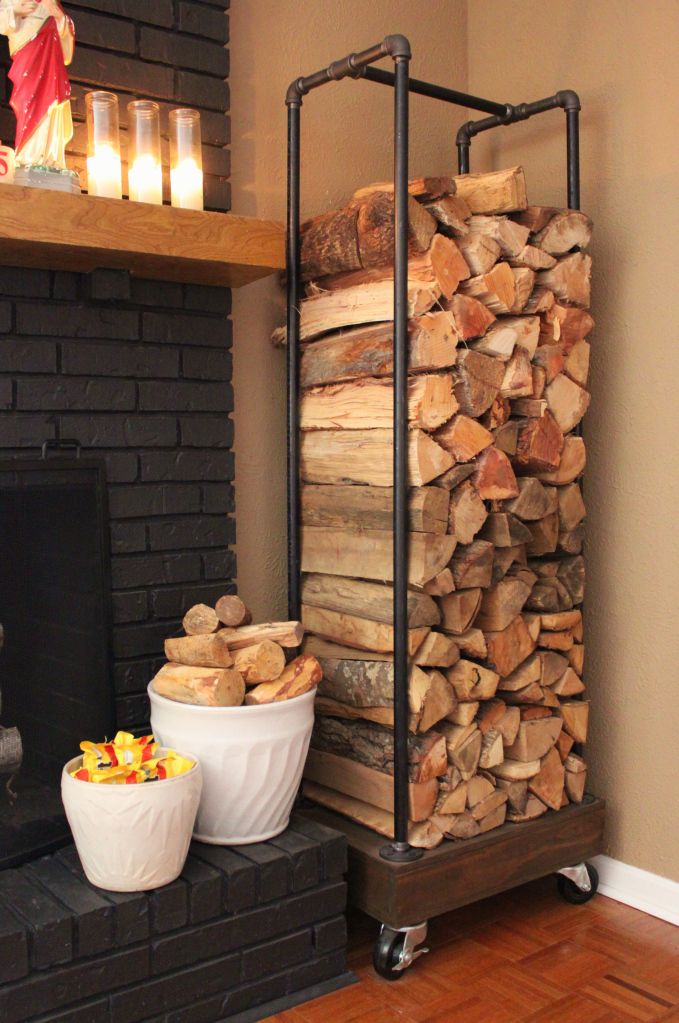 I am a huge fan of rustic chic! That is my style. This rustic industrial pipe design has my name written all over it! Decorating Your Small Spaces has a long list of pipe projects to try out!
That about sums up my latest DIY pins. I'm always adding to my DIY aspirations, so be sure to follow me on all things social!
~ Melissa – Kid Friendly Things To Do