A friend showed me this fun trick to divide an egg yolk, and egg white easily. This is such a great tip on How to Separate Eggs.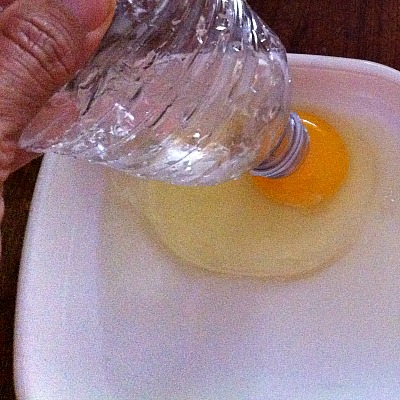 How to Separate Eggs
Squeeze an empty bottle so you are pushing some air out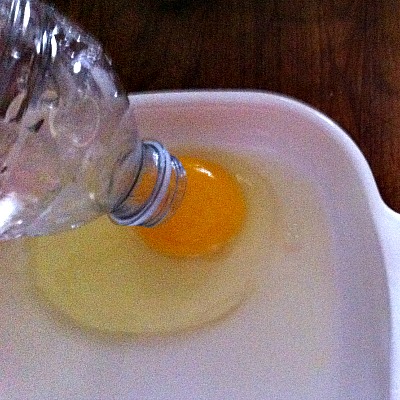 Place that bottle gently over the top of the egg yolk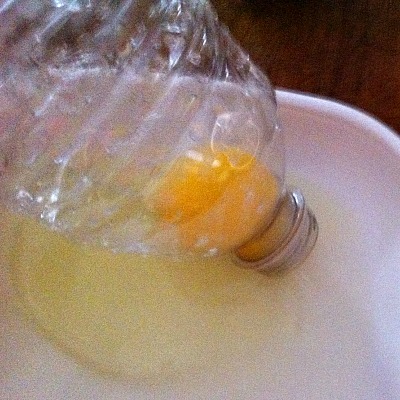 Release your squeeze on the bottle so that it will try to fill up with air – only it will suck in the yolk, instead of air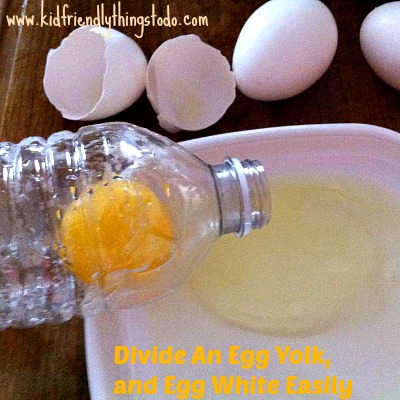 That's it! Fun, and so much easier than any other ways I've done it
To place the yolk into a container, just tip the bottle so the yolk is in the neck of the bottle, and squeeze
~Melissa – KidFriendlyThingsToDo.com – Recipes, Party ideas, fun foods, crafts, and fun things to do with your family!