I love these upcycled bird feeders. A Recycled Birdhouse looks vintage and so cute. Using an old license plate as a roof adds to the charm.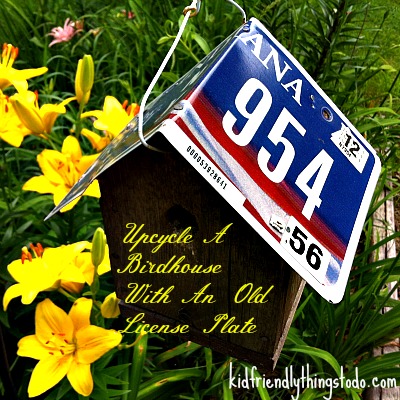 Recycling Old Birdhouses
The roofs were coming off of my dad's old birdfeeder, so my dad had the idea to bend a license plate and nail it to the top of the birdhouses. So cool, so beautiful, so resourceful, so smart – I love it. Oh yeah…the birds love it, too.
This is a smaller birdhouse with 2 motorcycle license plates on either side. Caulk is used to gluing the plates to the house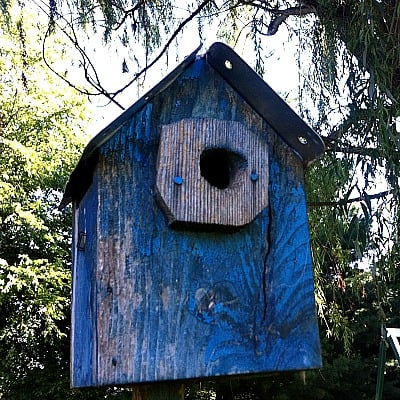 ~Melissa – KidFriendlyThingsToDo.com – DIY, home and garden, recipes, party ideas, fun foods, crafts, and fun things to do with your family!