This is a substitute for dishwashing soap. Use this if you find yourself in a pinch and don't have the energy to wash every dish by hand.
We've all done it. We've painstakingly created an efficient and organized shopping list. Crossing off each and every item, we've proudly scoured every aisle in the grocery store. Exhausted we've driven our supplies home to our family. It's about halfway home that we realized we forgot the most important item on our list. We forgot the "one" reason that sparked the whole shopping extravaganza. Oh…Come ON! 
For me, this time, it was dishwashing detergent.  After that crazy shopping trip, there was no way I was turning my car around to correct the mistake. Nope – not happening! Luckily, I've looked up a substitute for dishwashing detergent before.
If you like handy-dandy helpful kitchen tips, try some of my other ideas, like:
If you are in the same pickle that I found myself in…Here's what you need to do.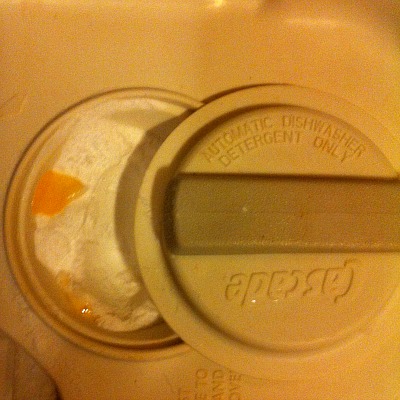 Just fill the soap cavity on the dishwasher with baking soda. Add a tiny drop or two of liquid dish soap, and Voila'
(Disregard the wording on the lid that says – Automatic Dishwasher Detergent Only. Ignore that) The baking soda keeps the bubbles from going too crazy. One little thing. Be sure to get back to the store relatively soon for more dishwashing detergent. If you use the liquid soap method repeatedly. You'll get soap film on your beautiful shiny glass.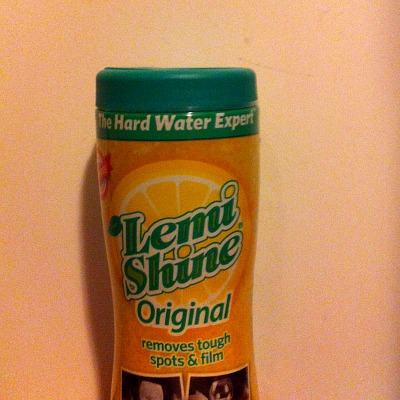 If that happens…pick up some of this stuff. It works like a charm
~Melissa – Kidfriendlythingstodo.com – recipes, fun foods, kid-friendly crafts, party ideas, and fun things to do with the whole family!