Hmm…a secret carpet cleaner recipe! That's just what my rug needs. It worked like a charm and is now my go-to carpet cleaner recipe
Wow! My rugs needed some serious help. This runner spent all winter splashed by kool-aid, pancake syrup, and other similar sticky, disgusting substances. I thought about cleaning the rug several times. But, with all of the things on my daily to-do list, I just never got around to it. That was until my husband called and told me there was a position in his field open in the Chicago area. There's nothing like, having three weeks to move one-thousand miles, and sell a house ASAP, to put a little pep in my step, and get the job done! I found this DIY carpet cleaner recipe on Thrifty-Fun. Someone had mentioned that a professional carpet cleaning service had given her their full-proof recipe.
There are a lot of amount variations, but the basic ingredients stay the same.
Are you looking for Home and Garden DIY recipes? Try some of my other posts, like:
Here are the ingredients for this Carpet Cleaner Recipe…
3 cups of hydrogen peroxide
3 t of baking soda
1 t of dishwashing detergent – white or clear ( you don't want the color from the soap to add to your stains!)
A steam cleaner is totally optional – this stuff is crazy good, but if you can suck up the loosened dirt that's even better! 🙂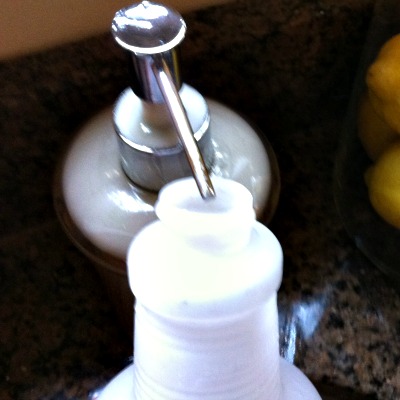 Mix everything together in a plastic squirt bottle.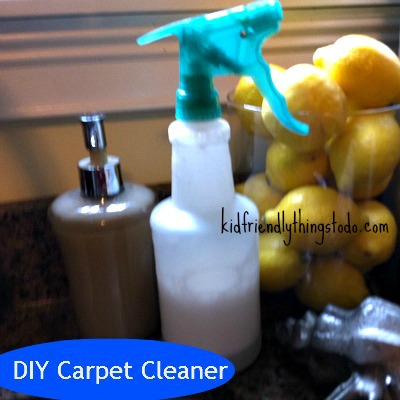 Watch out for extra foaming bubbles. Let the trapped air out by turning the spray nozzle to open.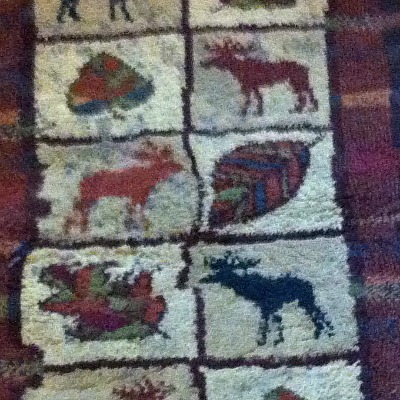 Saturate the stains on the carpet, and use some elbow grease to rub the solution in.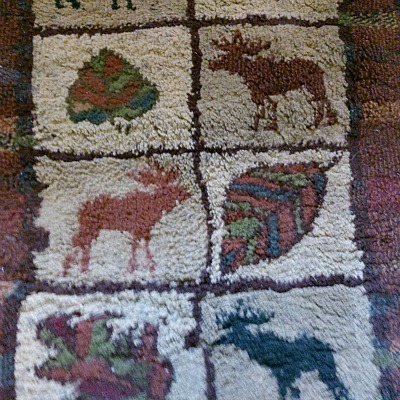 Go over the cleaned area with the steam cleaner filled with hot water. Squirt the hot water on the cleaned area, and slowly suction the liquid up into the steam cleaner to pull out the dirt and grime.
Success!
~Melissa – KidFriendlyThingsToDo.com