The boy's room is in serious need of a makeover, and loft beds are just what I need to accomplish this. Here are some of the coolest DIY, and other loft bed ideas I've found on the internet for boys.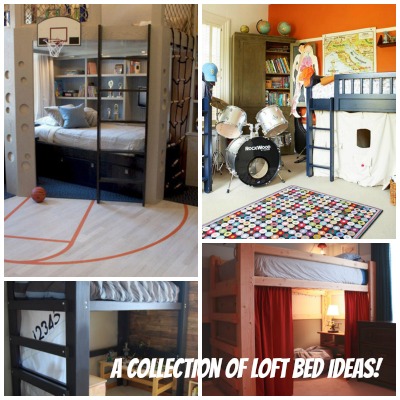 Loft Bed Ideas for kids and teens 
Are you a do it yourself kind of person? Check out some of my other DIY posts, like…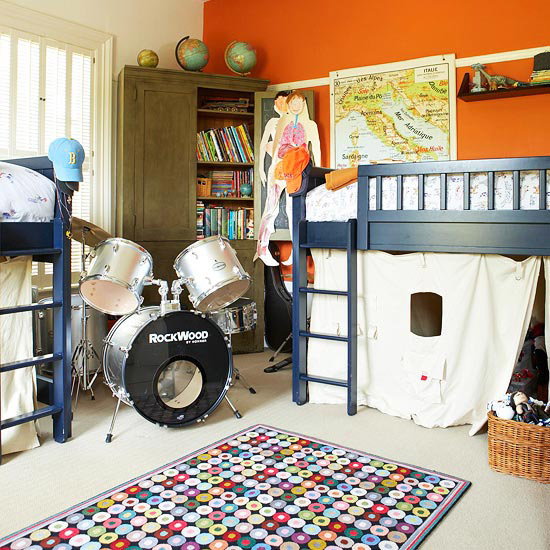 This is from Better Homes & Gardens. I love the drum set, and the curtains to hide the mess! What I really love is how simple these beds look. Simple is good
This one is from MandaTownsend.com
I am not sure how I feel about suspending them from the ceiling? With my crazy boys, I kind of like the security of the posts under them
The buckets are super cool, but again my boys ruin that for themselves with their crazy ways!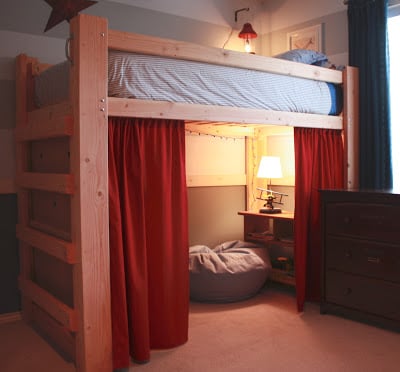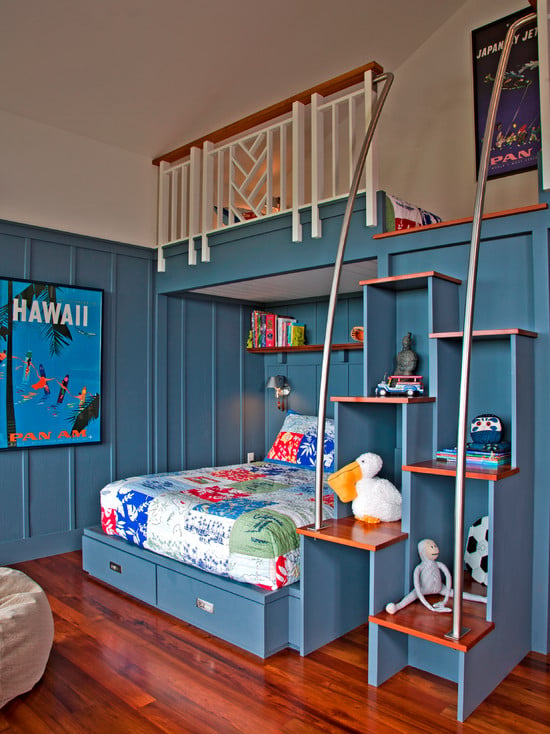 Check out the shelves that double as stairs!!!! So totally awesome for the boys

I found this on Houzz, and the next two ideas are from there, as well!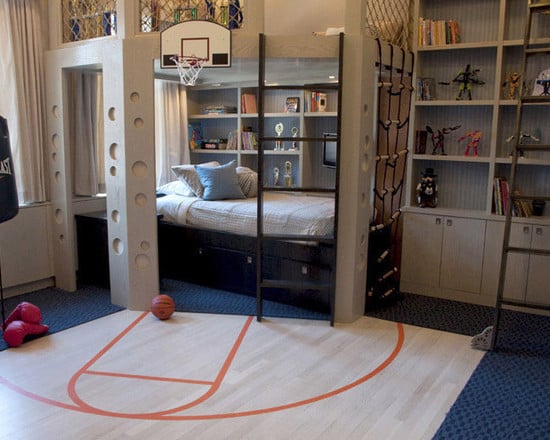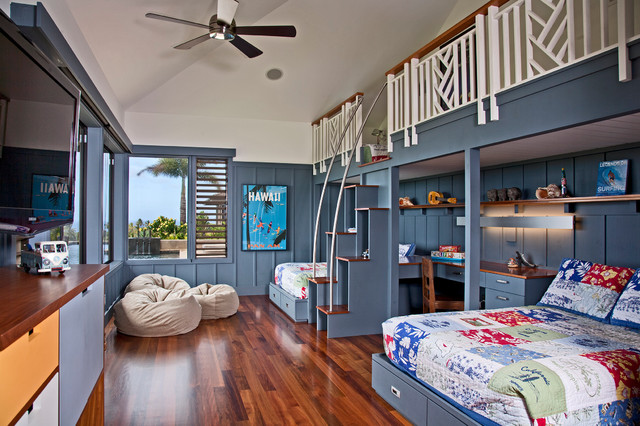 This one is out of the question unless I find a master craftsman, but I still love it!
~ Melissa – KidFriendlyThingsToDo.com