Make a cute backpack craft out of a paper bag for kids. A cute idea for a nature hike, to hold Valentine's Day cars, or a cute pre-school craft.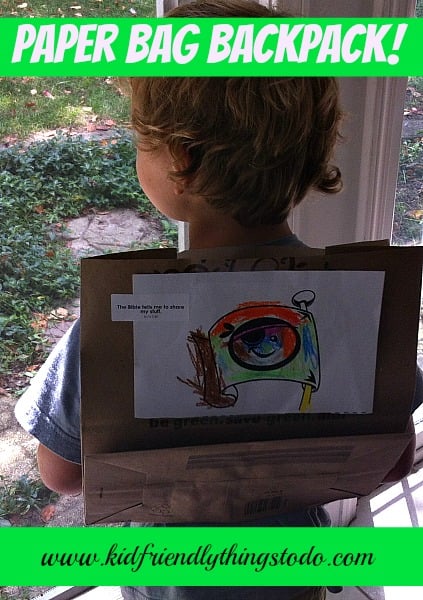 Paper Bag Back-Pack Craft
Are you looking for recycled crafts? Check out some of my other craft ideas?
The verse is Acts 2:45, and it's about sharing personal belongings. I can see this as a follow-up to so many lessons! – recycling, nature hikes, a place to store writing prompts, holding Valentines, etc…
Turn the bag so the flat side is facing up
Cut the strips about 1&1/2 in. in width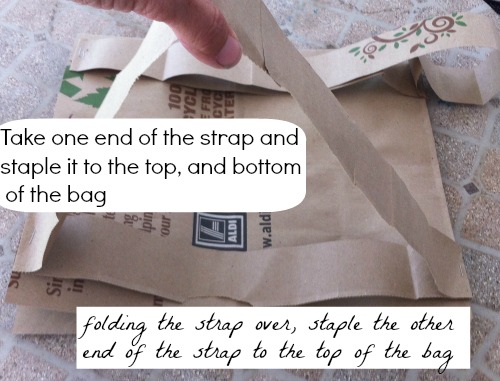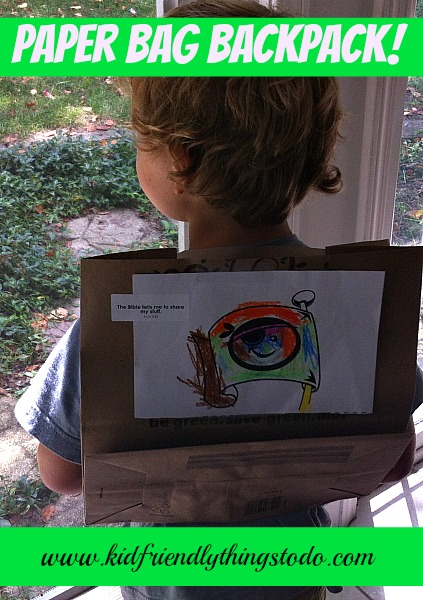 Glue decorations, or in this case the Bible verse!
~ Melissa – KidFriendlyThingsToDo.com