This Water Balloon Dash is an Easy and Fun Water Balloon Game to Play with kids, youth, and even adults. It's such a Simple Relay Race to set up and a fun summer game to play as a group! Come on in and I'll show you how to set up and play this fun water balloon game…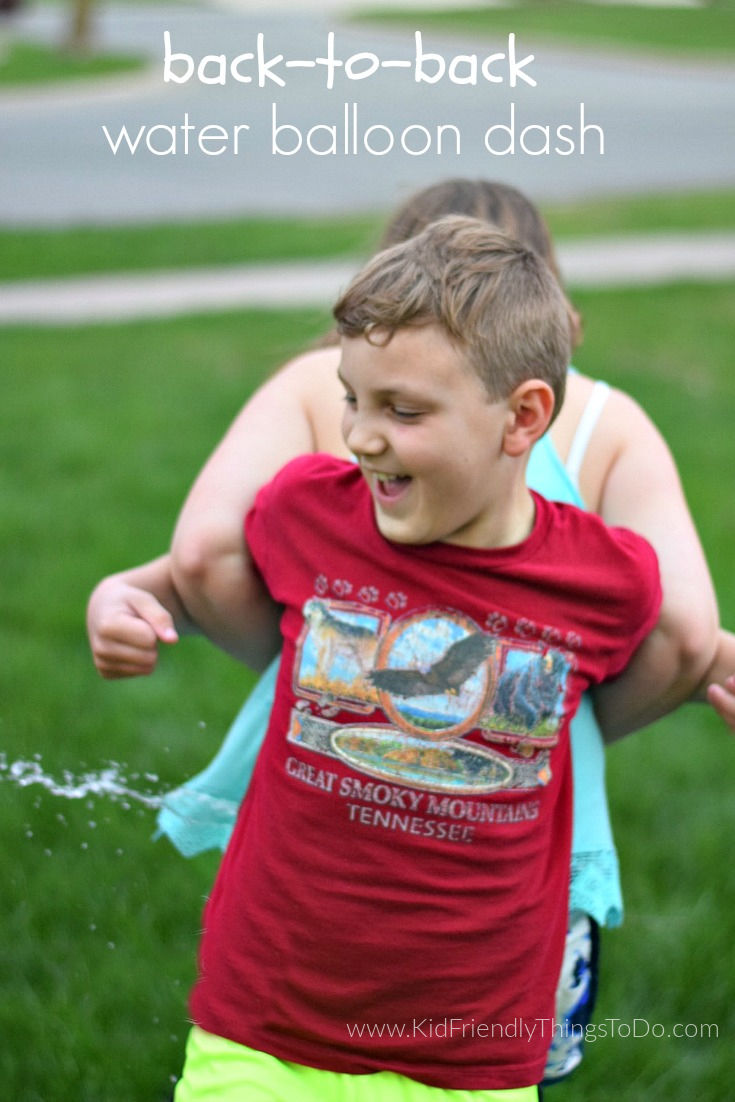 The object of the game is to keep the balloon from popping, but it's so much fun when it pops!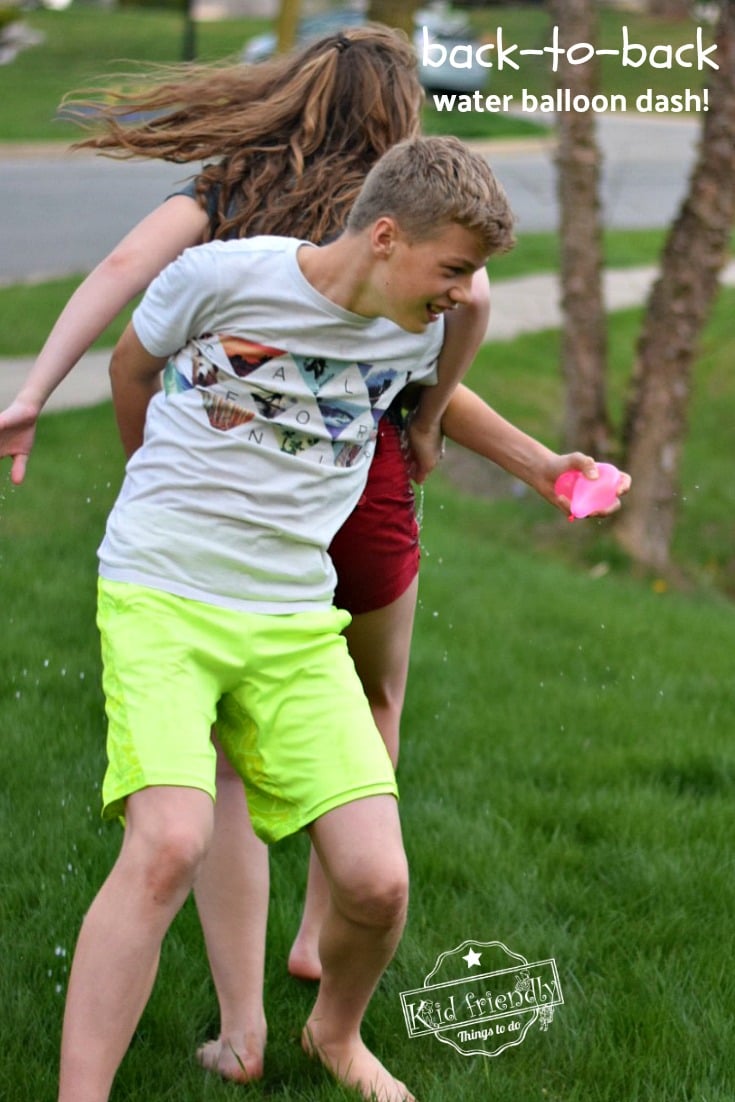 It's a great water balloon game for all ages. Everyone enjoyed this fun summer game!
Here's what you'll need for  this Back to Back Water Balloon Dash A Fun Summer Water Balloon Game to Play…
Water balloons – the easy fill balloons are a great way to make this a super simple game for you to set up
Large tub filled with water to keep the balloons from popping until you need them
Rope or spray paint to mark starting and finish lines
6 or more players
A person at the start and finish line to help manage the game
Here are my top Amazon Picks for this Fun Water Balloon Summer Game for Kids…
(affiliate links)
[box] [/box]
Here's what you'll need to do to play this fun Water Balloon Game for Kids, Teens and Even Adults…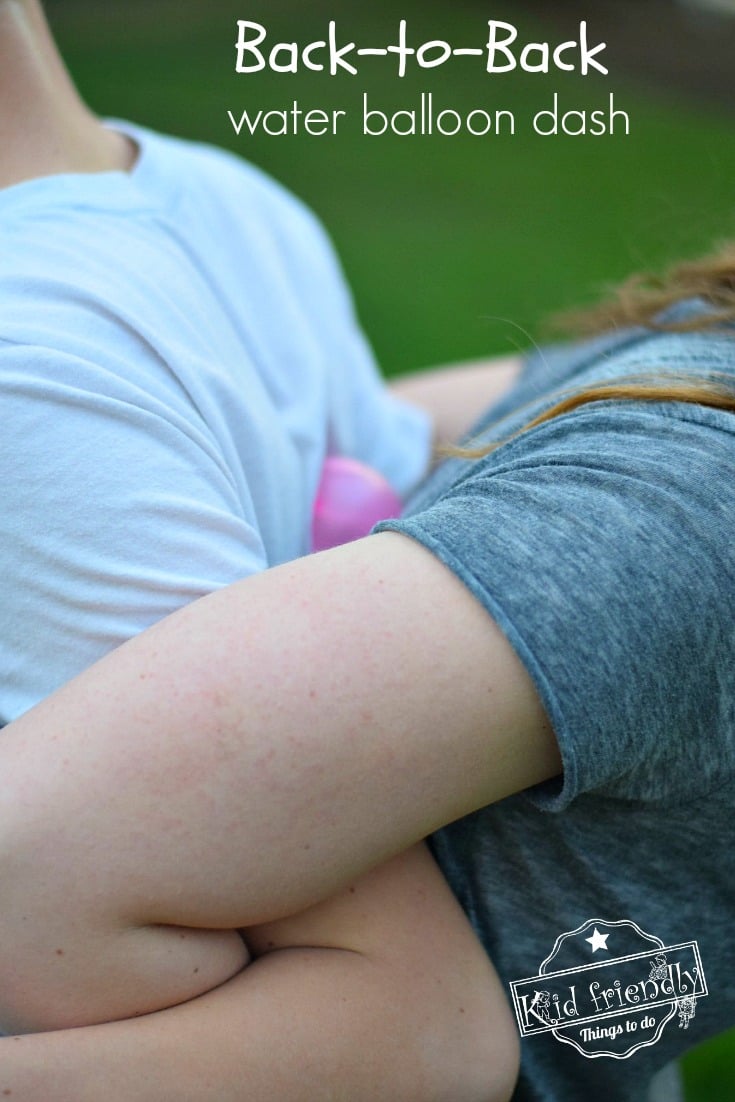 Set a starting and finish point
Mark the start and finish lines with rope or spray paint
Split players up into 2 teams of 2
Hand a water balloon to each team of 2 players
Players should stand back-to-back and place a water balloon between their backs
When you are ready to start the game, players should run to the finish line without popping their balloons to win
If a balloon is popped, they must go back to the start line and start again
For each team – Once a team of 2 has crossed the finish line – the next pair should run with their balloon
Keep going until all of the players have gone
*This game would make a great Minute to Win It Water Balloon Game – Time the kids and see who can successfully get across the line without popping the balloon. The first team across the finish lines wins this round!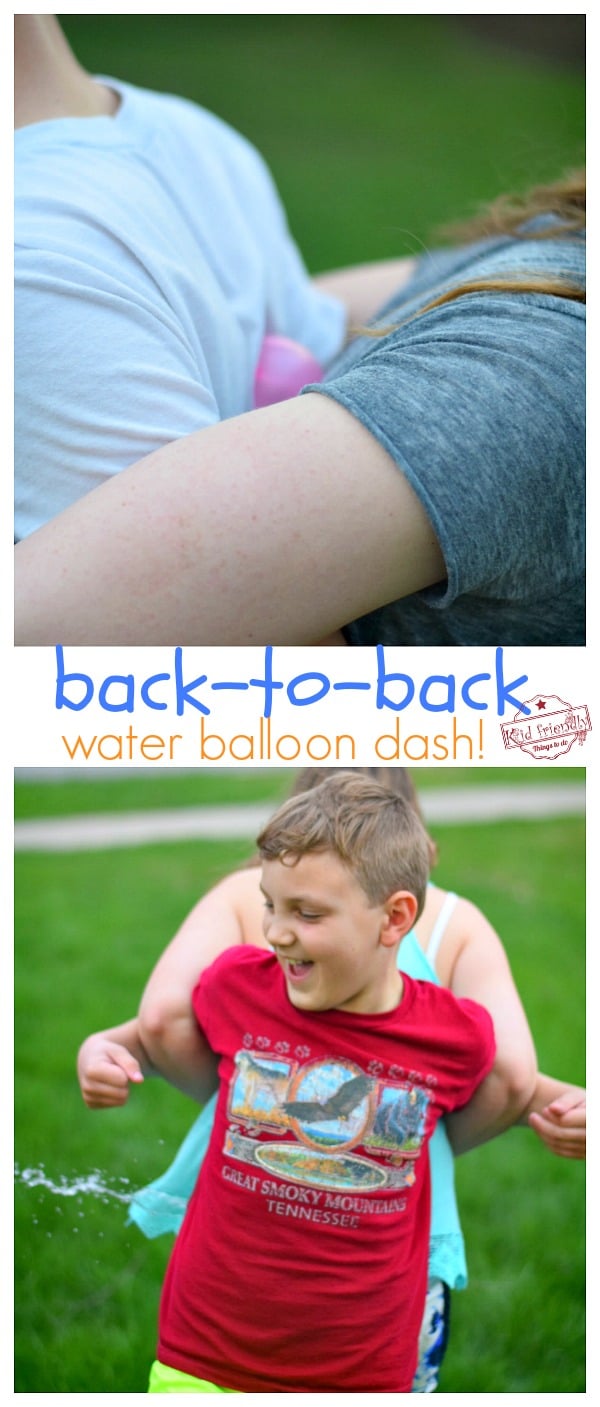 Enjoy!
If you are still looking for fun Water Balloon Games and Summer Games to Play with the kids, teens and even adults, check the posts below…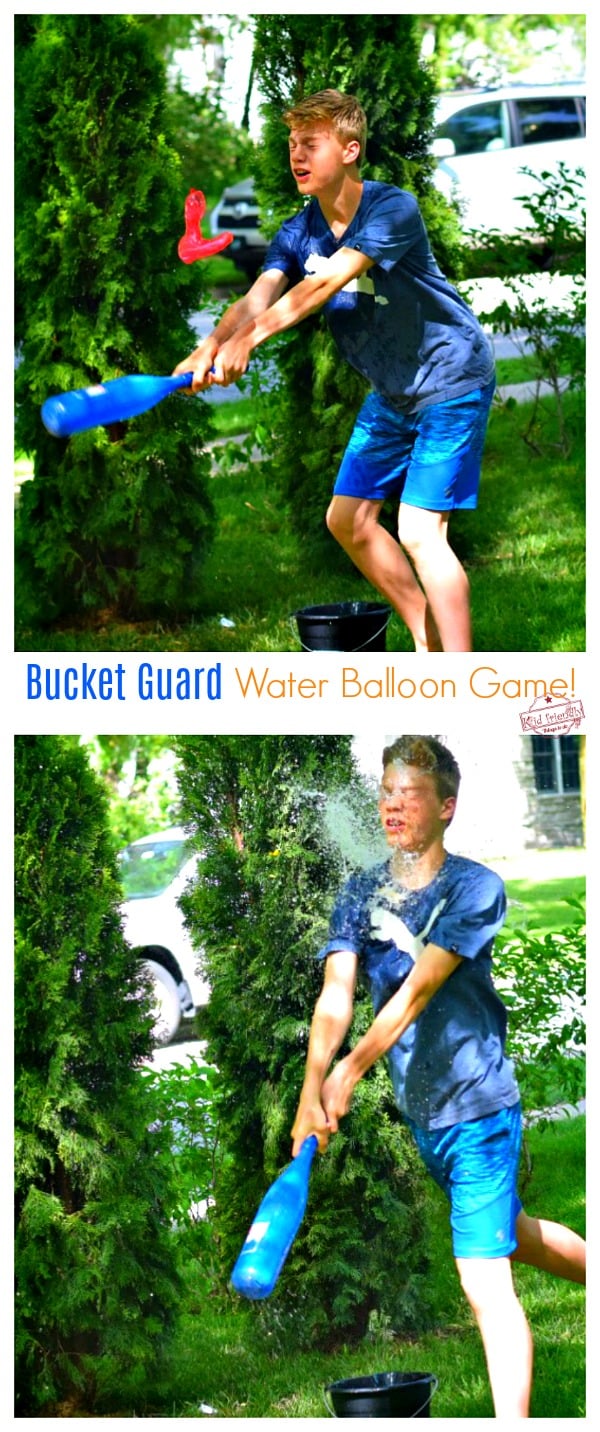 Bucket Guard Water Balloon Game!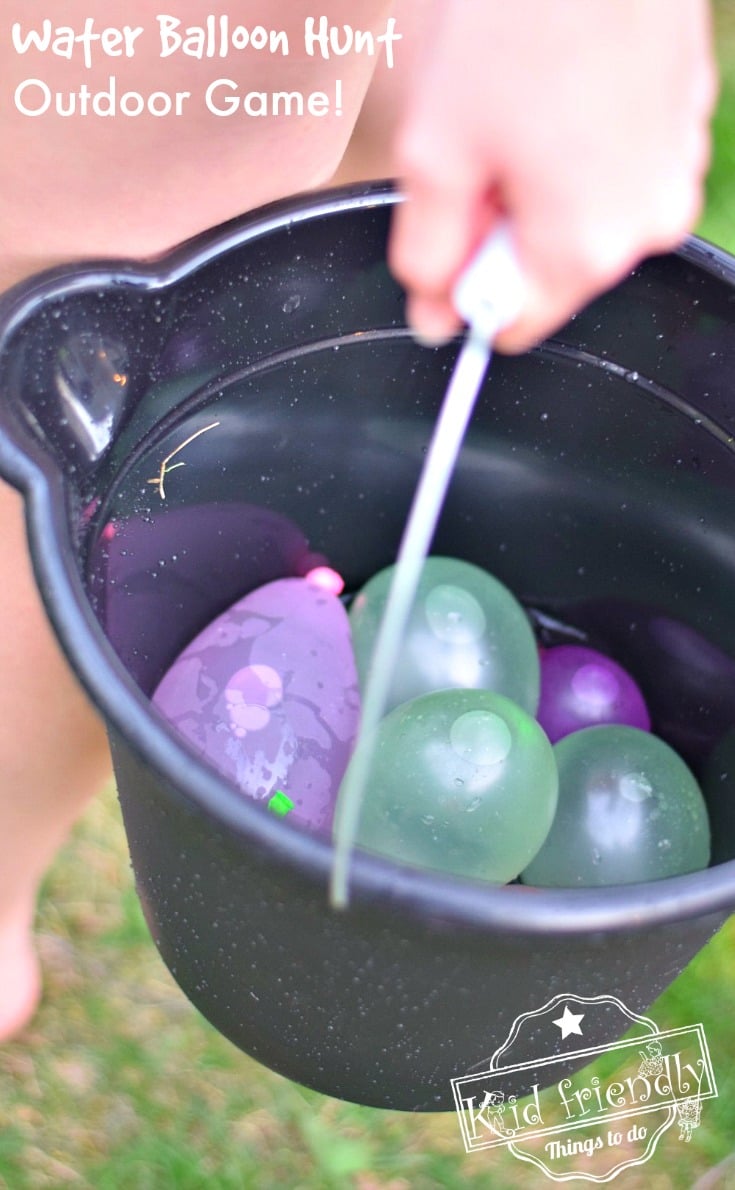 Water Balloon Hunt – Water Balloon Game 

Milk Jug Water Balloon Toss Game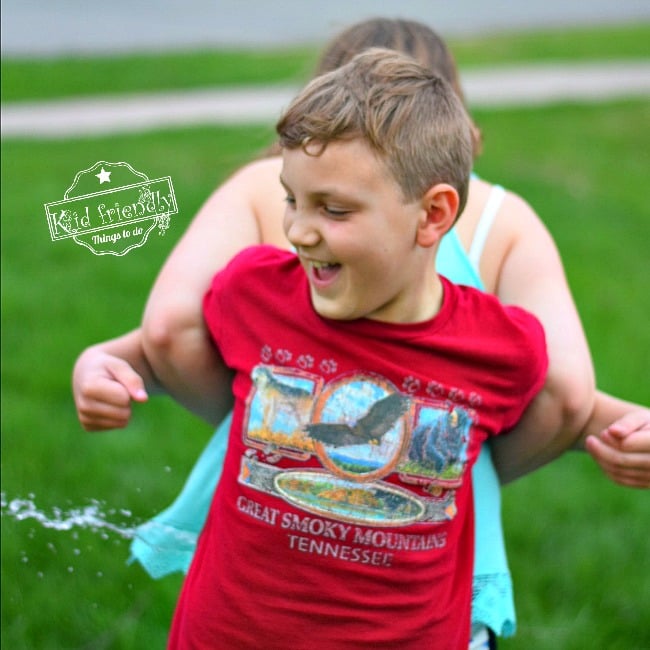 There's more!  Just search for water games in the search bar.
~Melissa – Kid Friendly Things To Do